PLATFORM | ARTIFICIAL INTELLIGENCE
Talkdesk AI for every day.
AI that powers better customer experience in a digital world.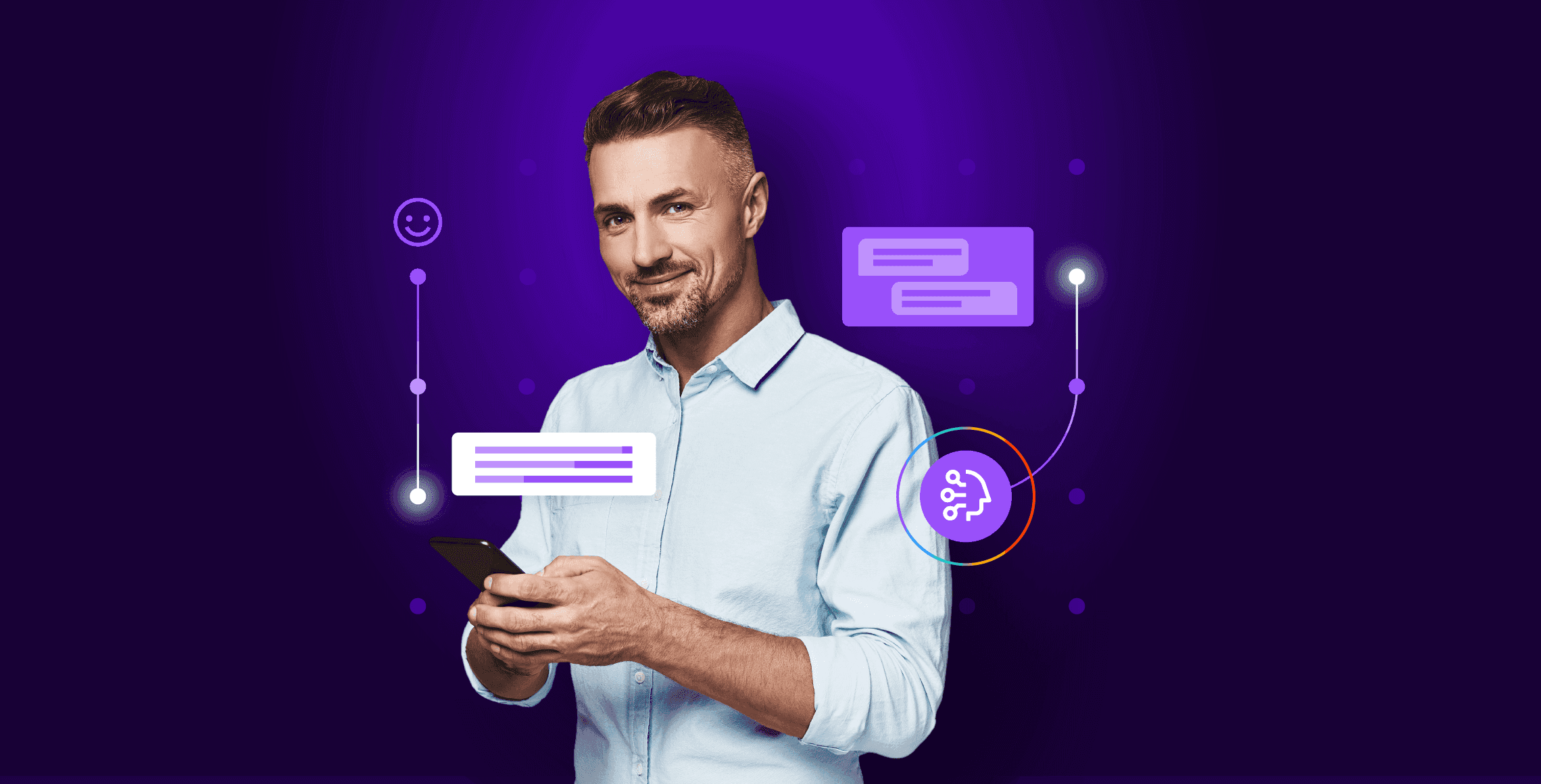 Try the self-guided demo for Automatic Summary, the new GPT powered feature in Agent Assist.
The intelligent foundation for the digital customer experience.
We believe that better customer experiences start with artificial intelligence. With the help of AI, companies can not only respond to a customer's needs and wants seamlessly across channels with personalized, intelligent service, but also predict and prepare for their future needs and wants. These invaluable insights enable companies to really listen to their customers and make them feel more connected—increasing retention and grow revenue, and driving a greater share of wallet.
Give customers better and faster answers.
We leverage AI to transform every step of the customer journey for a faster and more frictionless customer experience. Our CX Cloud™ platform includes apps to automate customer self-service, empower agents, mitigate fraud, and operationalize AI. We're putting powerful technology into the everyday tools that make customer service the best it can be.
Increase the customer self-service rate.
Deliver 24/7, fast customer service with a high-quality and convenient automated self-service experience. Use conversational AI-powered tools to enable customers to engage in natural, two-way interactions using Talkdesk Virtual Agent™. Automatically transfer a customer to a live agent whenever AI models detect more difficult issues needing human support.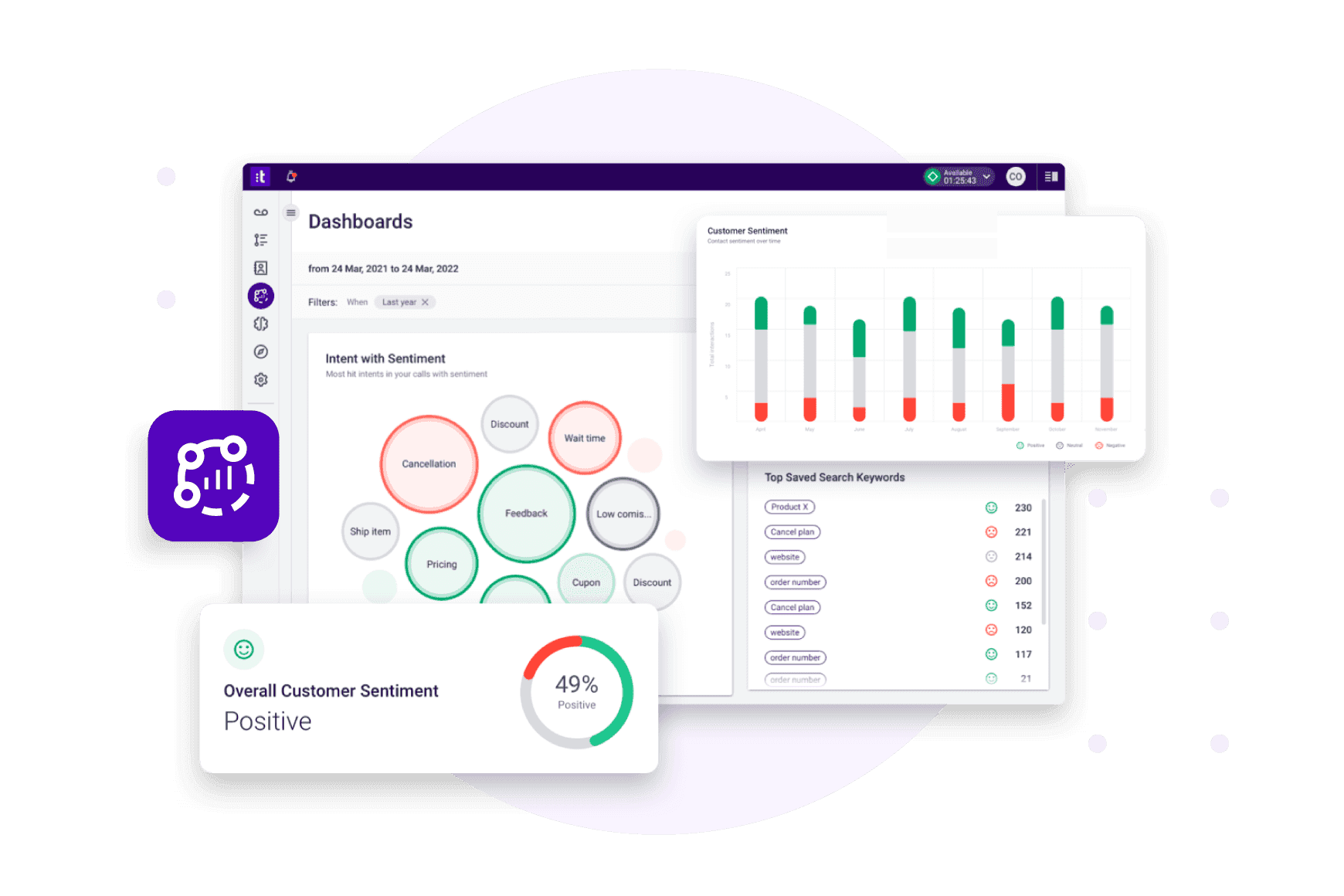 Identify what causes customer issues.
Talkdesk Interaction Analytics™ captures, transcribes, and analyzes every customer interaction using AI to identify key conversation moments, topics, and sentiment that help you understand customer intent, uncover trends and provide actionable insights to the business. Eliminate friction points in the customer journey with deeper AI-derived insights so you can solve the issues causing contacts in the first place.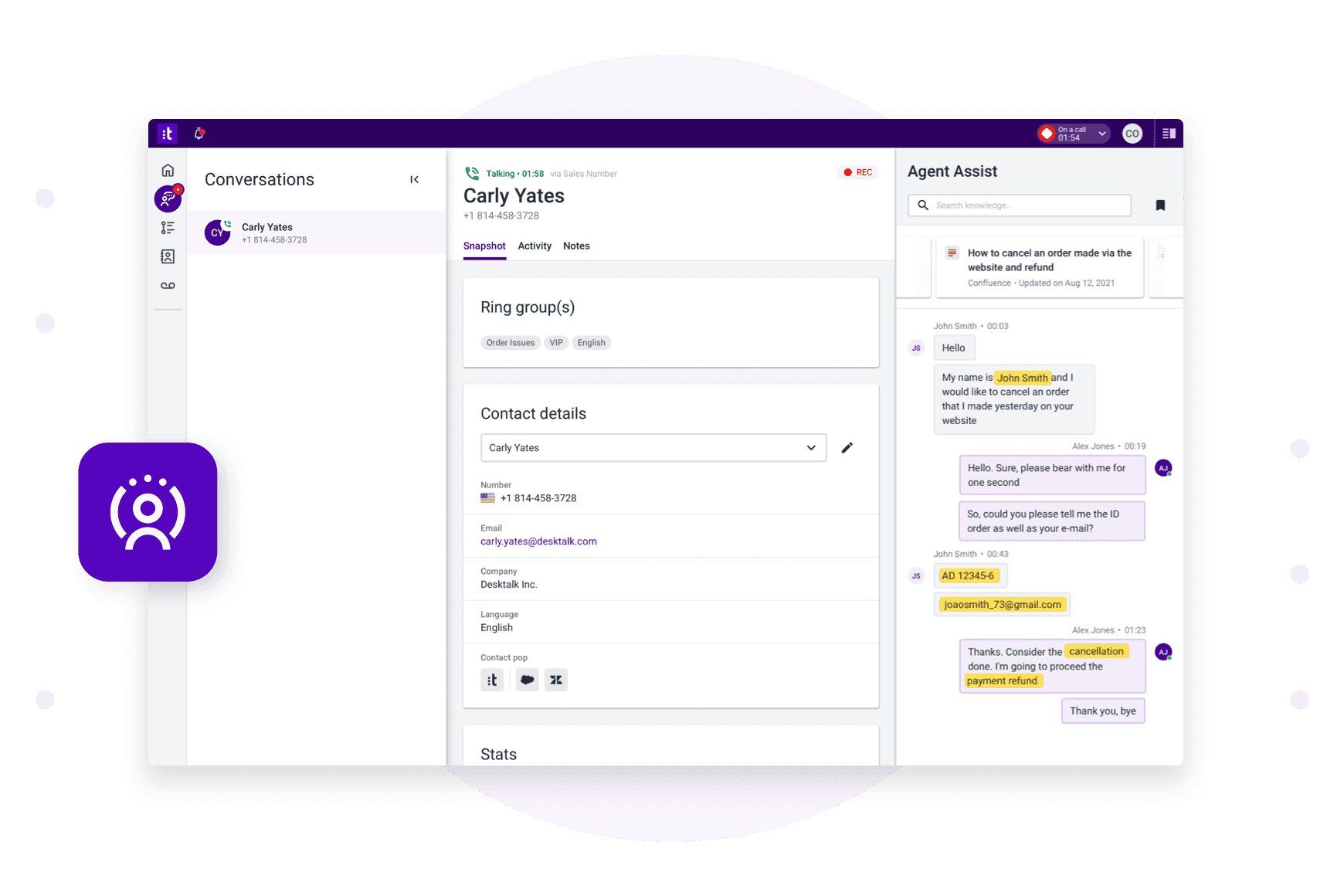 Help agents resolve customer issues correctly and quickly.
Empower your service staff with a personalized AI-powered assistant that listens, learns, and assists in every conversation. Deliver automated assistance, contextual recommendations, and next best actions during live interactions. Talkdesk Agent Assist™ speeds up resolution times, improves employee engagement, and reduces the pressure on supervisors to help agents during live calls.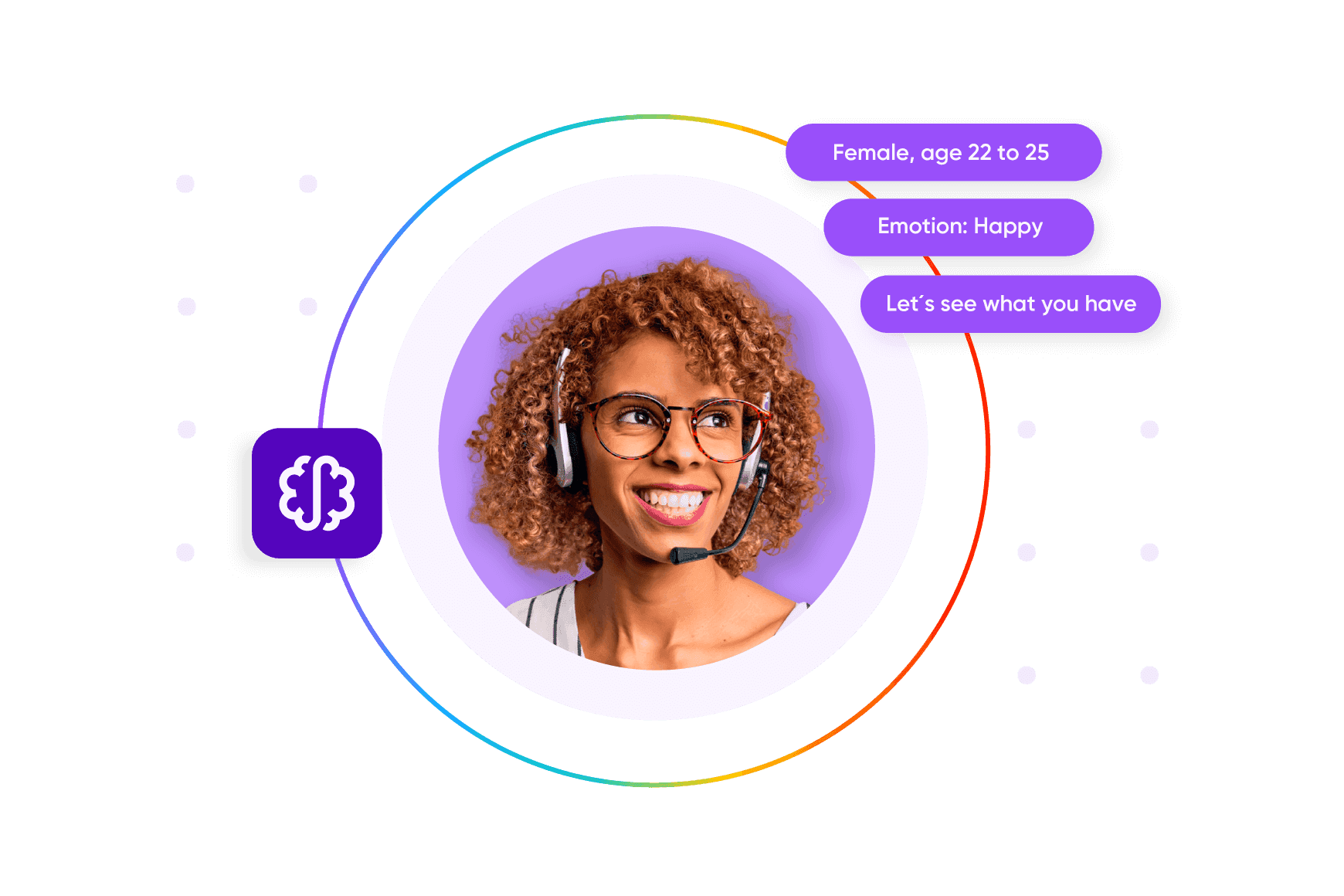 Automation made better with human-in-the-loop technology.
Talkdesk AI Trainer™ is the first human-in-the-loop tool in the operational flow of contact centers. Now non-technical customer service staff can easily apply their expertise to improve AI models powering automation in the contact center. Reduce dependency on highly specialized data scientists, improve automation performance, and successfully resolve more cases through automation.
Turn every interaction into an opportunity to elevate your CX.
Talkdesk QM Assist™ augments your evaluation capabilities by adding AI and speech analytics to Talkdesk Quality Management™. Empower your supervisors and quality analysts with searchable transcripts, sentiment analysis, and end-to-end automated interaction scoring so they can spend more time coaching agents.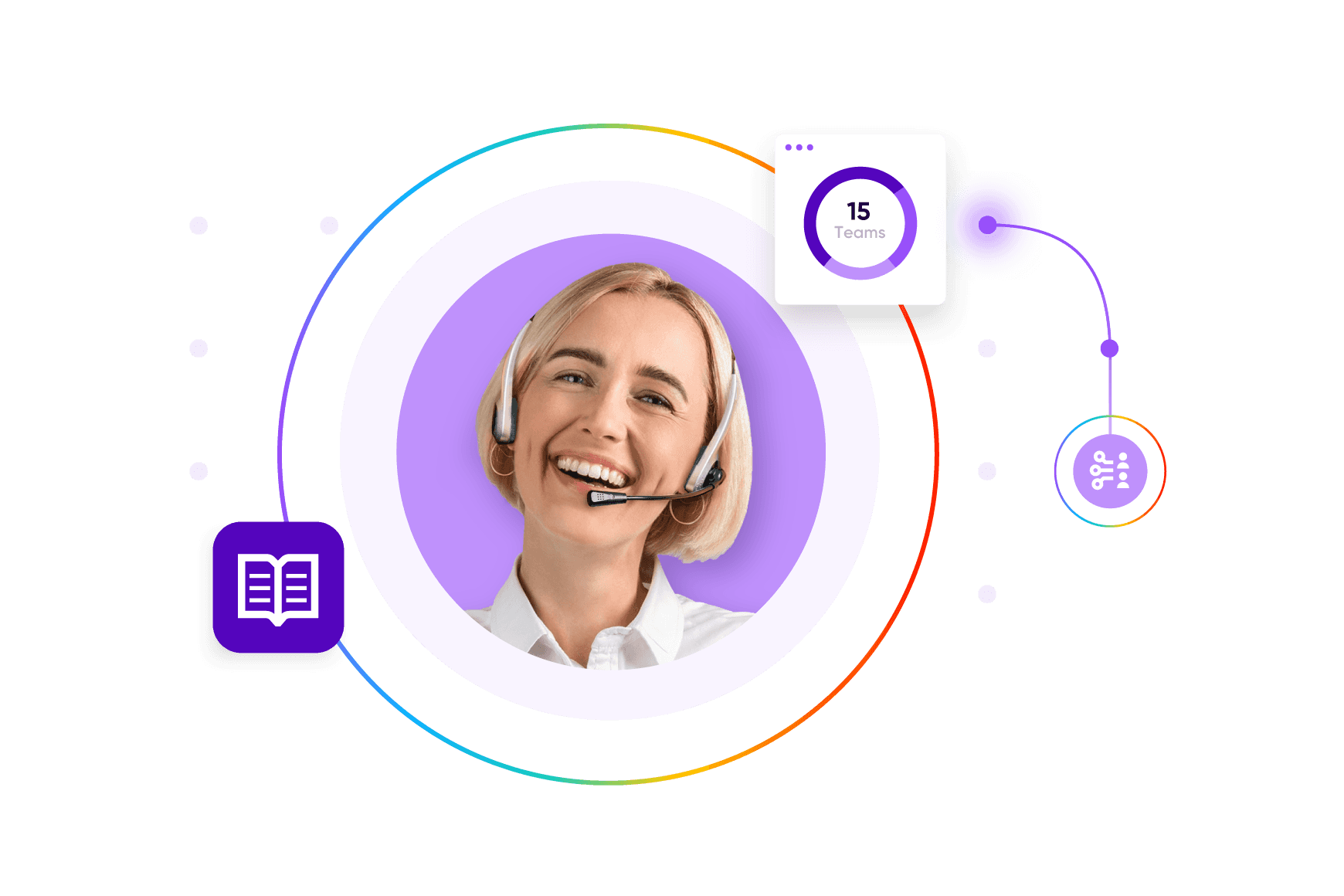 Empower internal knowledge management teams.
Use Talkdesk Knowledge Management™ to power tools like Talkdesk Agent Assist, to help agents find answers to customers' questions quickly and easily. Agents no longer have to weed through lengthy knowledge base articles and instead get easy-to-consume answers to customer issues.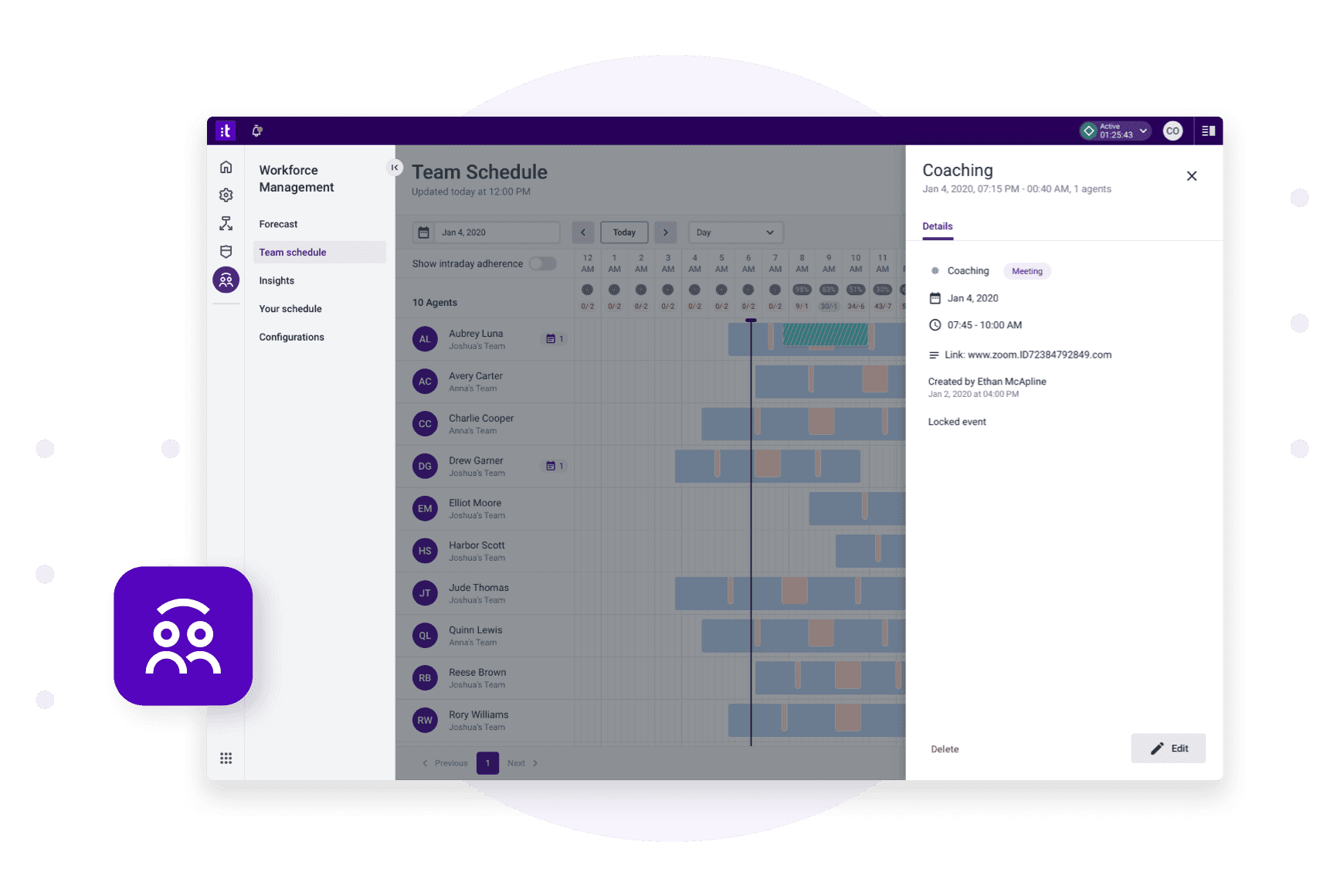 Engage agents to become top performers.
Talkdesk Workforce Management™ combines powerful AI and automation with a remarkably intuitive user experience to help optimize staffing and scheduling decisions, reduce administrative effort, and deliver a better agent experience. It's part of Talkdesk Workforce Engagement Management™, an integrated suite of intelligent, intuitive solutions designed to help you manage, develop, and engage your agents throughout the employee lifecycle. A single cloud platform unifies your contact center and workforce engagement solutions, providing a seamless user experience for customer interactions, call recording, quality management, and scheduling.
Gain visibility and control of your remote workforce.
Take control of your remote and hybrid contact center workforce with an AI-driven cloud compliance solution to help mitigate the risk of a distributed workforce, including insider threats, negligence, and system performance issues with Talkdesk Guardian™. Ensure your remote workforce is not a drag on system performance and complies with business processes and regulations. Reroute calls to agents with the best connectivity and notify agents when they are engaging in abnormal or non-compliant behavior.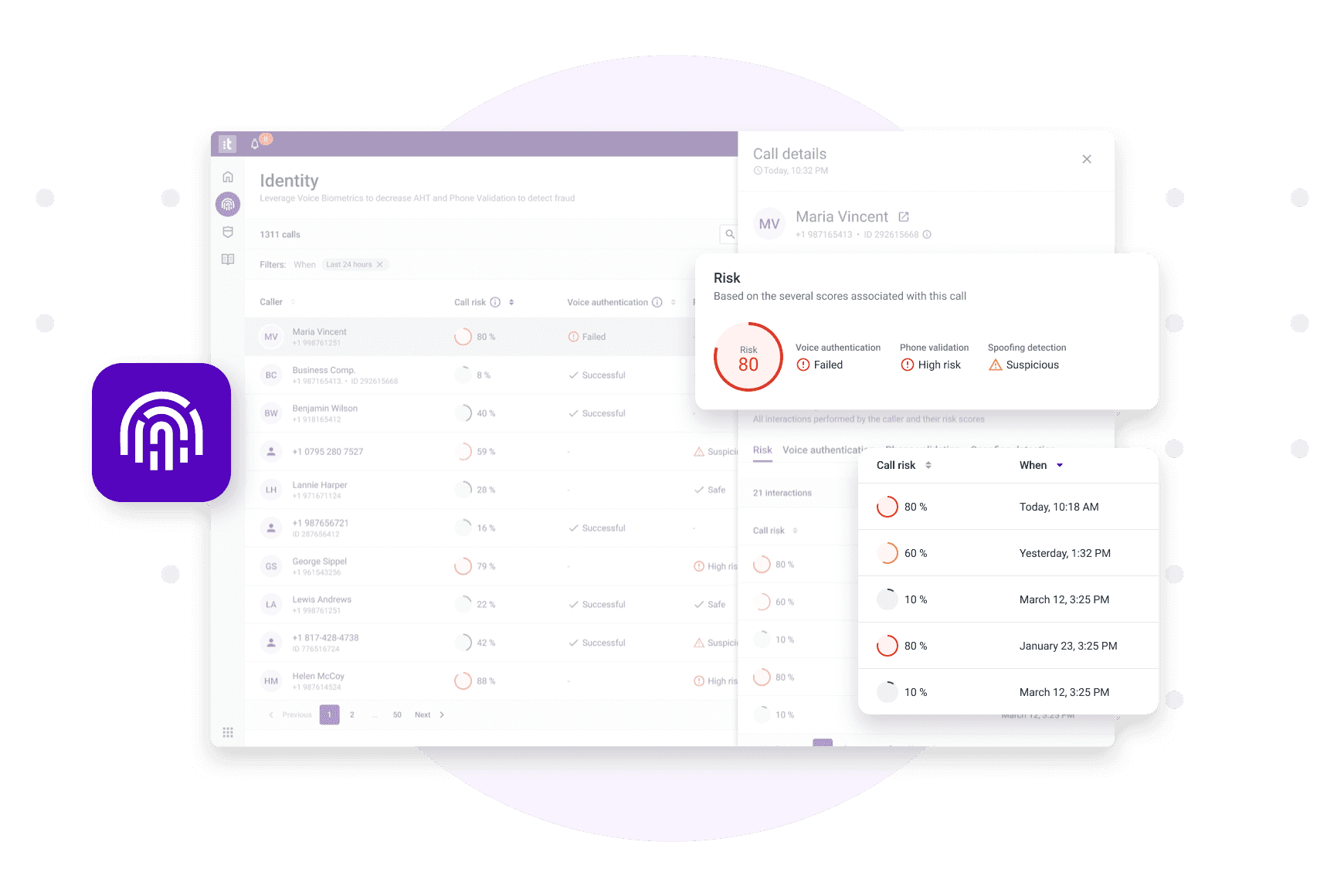 Implement self-service authentication for an improved customer experience.
Make the authentication process faster and more convenient for customers with Talkdesk Identity™ self-service authentication, and reduce average handle time.
Automating every step of the customer journey giving customers better and faster answers.
Please wait while we validate your privacy settings.