PRODUCTS | SELF-SERVICE EXPERIENCE
Provide a high-quality digital self-service customer experience with virtual agent assistance.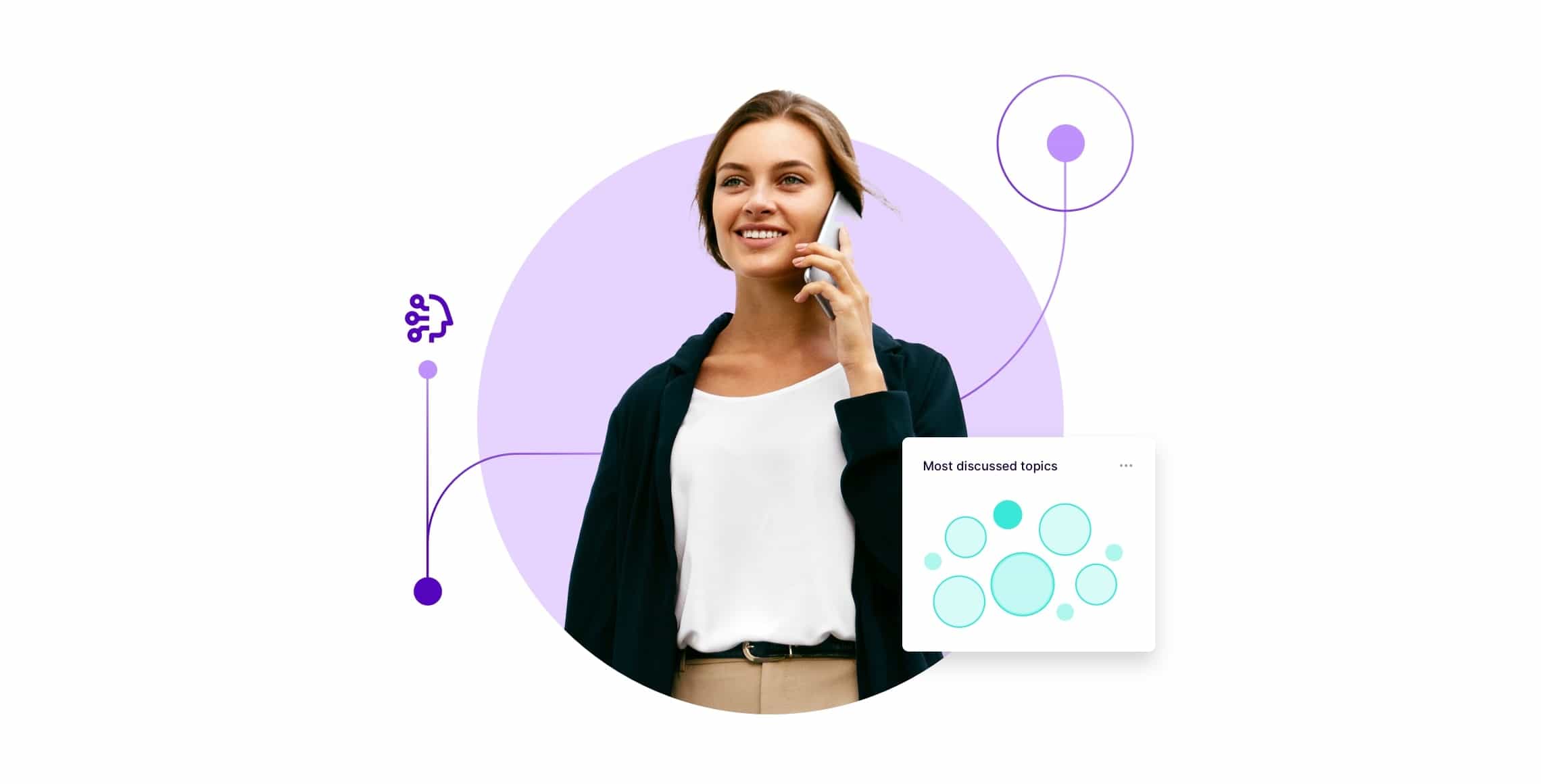 Increase customer self-service with AI-powered channels.
Customer self-service increases customer satisfaction and relieves your support team of repetitive questions.
Make it easy for customers to find answers to their queries quickly and at any time of the day. Provide a superior self-service experience using conversational AI across multiple channels including virtual agent assistance voice and digital. Get all the tools you need to deliver an engaging digital customer experience.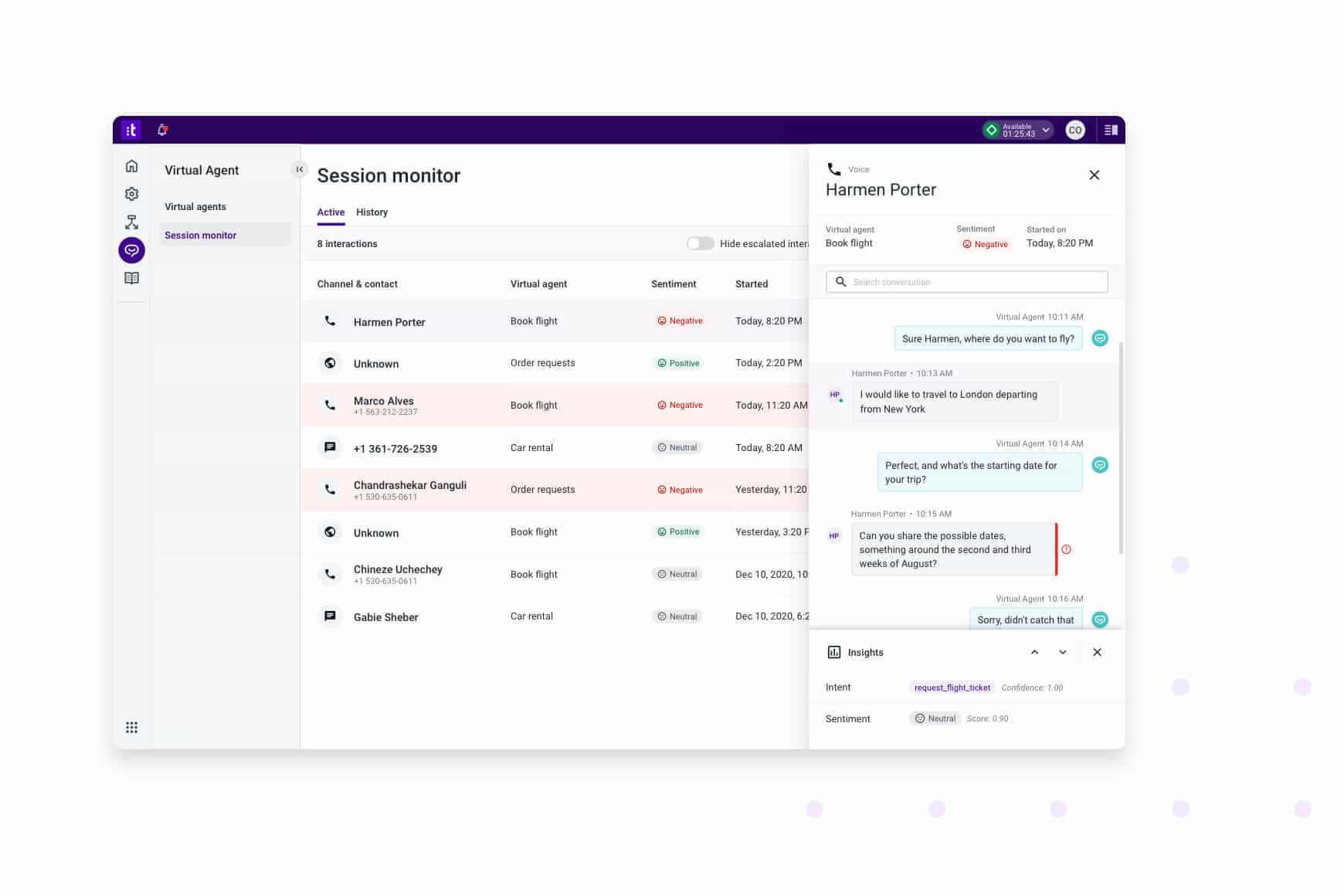 Provide 24/7 customer service with Virtual Agent.
Avoid missed chats or abandoned calls with Talkdesk Virtual Agent™, powered by conversational AI. Using techniques like Natural Language Understanding (NLU), customers will experience a two-way natural dialogue on voice and digital chat channels, with multiple language support, giving them instant answers to their questions.
Easily create effective call flows for great self-service experiences.
Talkdesk Studio™ provides a clear view of the customer journey and allows non-technical stakeholders to create intelligent, context-driven IVR flows that deliver a frictionless self-service customer experience, including triggers to route to a live agent.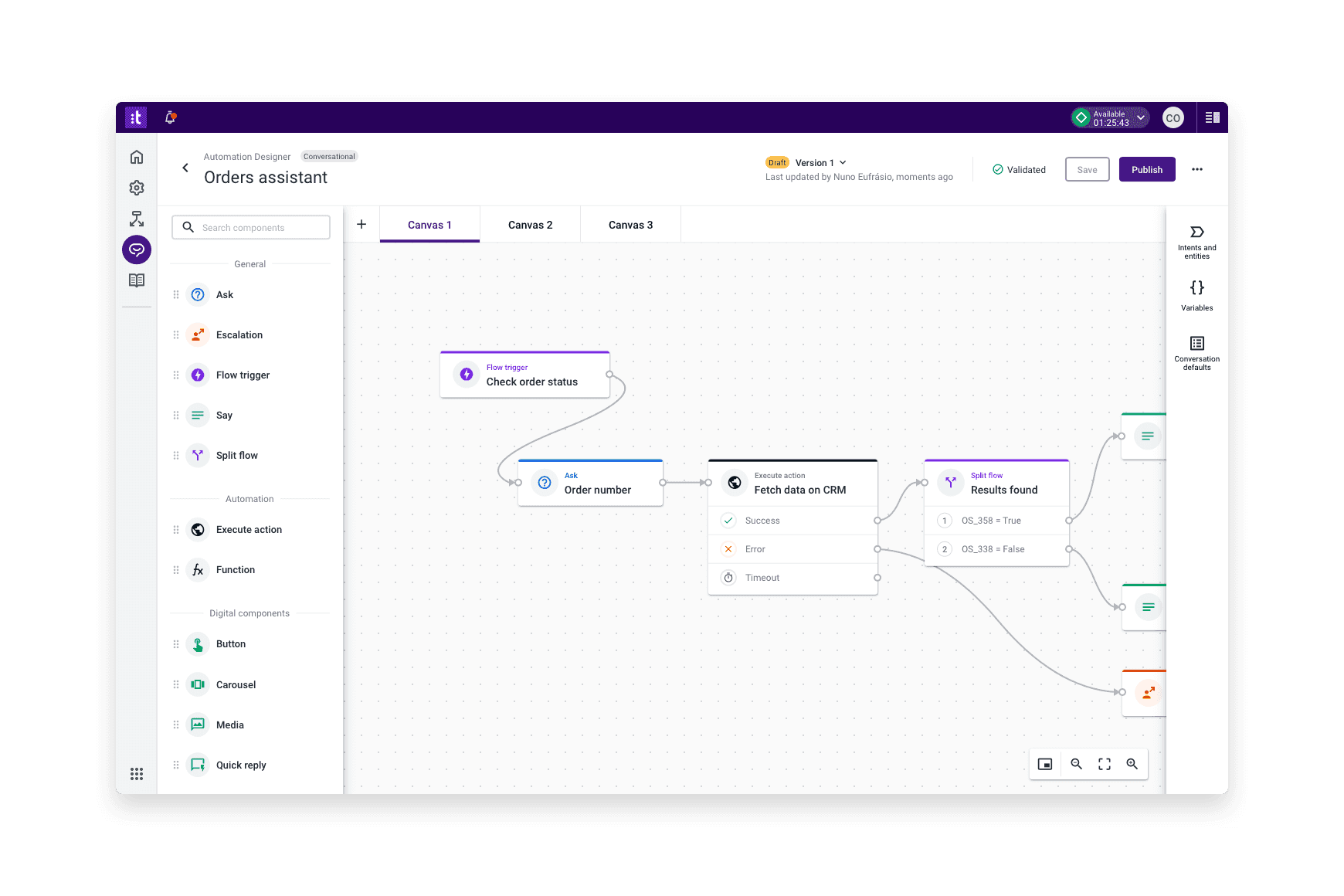 Customize the Virtual Agent conversational flows.
Design engaging conversations with an easy-to-use tool, making virtual agent interactions feel natural and frictionless to customers. Use the no-code, drag and drop tool to adapt the virtual agent responses to different customer intents.
What is self-service customer service?
Self-service channels enable your customers to get quick, easy answers to common questions without the need to wait for a live representative. These self-service channels can include FAQ pages, knowledge base access, or even AI-powered systems, like the Talkdesk Virtual Agent™. This interactive assistant is able to provide human-like customer support 24/7, meaning that your customers won't have to wait for the next business day to get the answers they need.
Why is customer self-service important?
When your business offers quality self-service options, like the conversational IVR system from Talkdesk Studio™, you empower customers to easily resolve their own problems without having to send an email or speak to a representative. This can significantly reduce costs, boost the effectiveness of live agents, and enhance the customer experience.
What are the advantages of self-service?
Beyond the obvious customer benefits offered by self-service solutions, like 24/7 online support, near-instant customer service from virtual agents, and an increase in customer satisfaction contact centers are also seeing extensive business advantages. Some of these include improved agent productivity, reduced call abandonment rates, and much lower costs. In fact, a customer call with an IVR system costs 7-8 times less than a call with a live agent, saving company dollars and also decreasing resolution time.
Please wait while we validate your privacy settings.