Get answers, not articles with Talkdesk Knowledge Management.
Help your customer support team provide faster, more accurate responses and boost your customer satisfaction.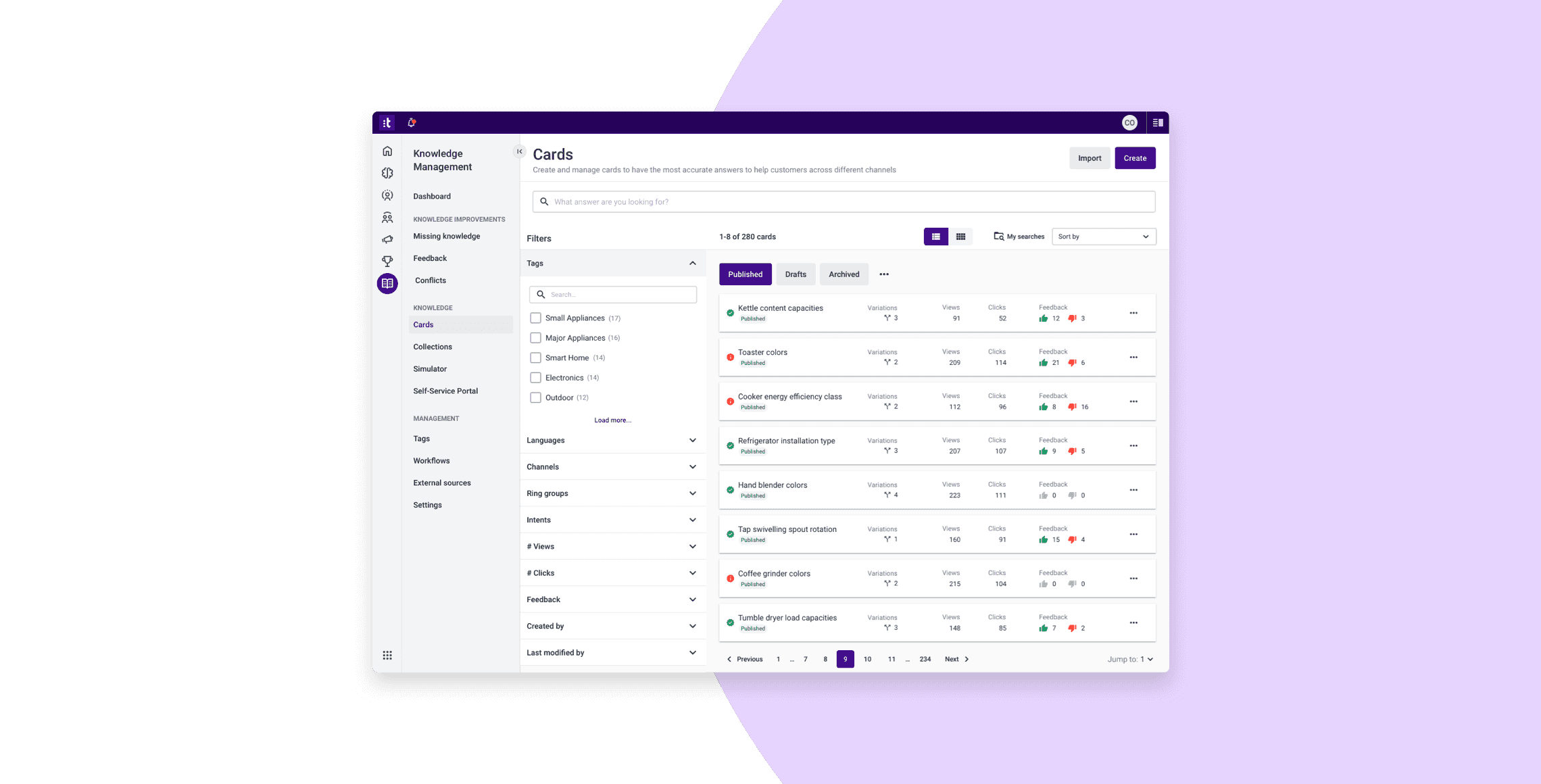 A knowledge base management system made for easy searching.
Talkdesk Knowledge Management™ helps agents find answers to customers' questions quickly and easily. Agents no longer have to weed through lengthy knowledge base articles and instead get easy-to-consume answers to customer issues.
Enable contact center staff to author answers for customer queries.
Bring frontline experience to your knowledge base. Give customer service experts autonomy to create more accurate answers for variables like customer intent, communication channel, and ring group.
Give busy agents a faster way to find answers.
Get complete answers to customer queries with a single search query. Talkdesk Knowledge Management uses AI-powered semantic search techniques to deliver results with greater precision and speed.
Create a unified knowledge environment.
Efficiently manage information scattered across different locations by connecting multiple third-party platforms to Talkdesk Knowledge Management. You can conveniently connect applications like Salesforce, Confluence, Zendesk, and others.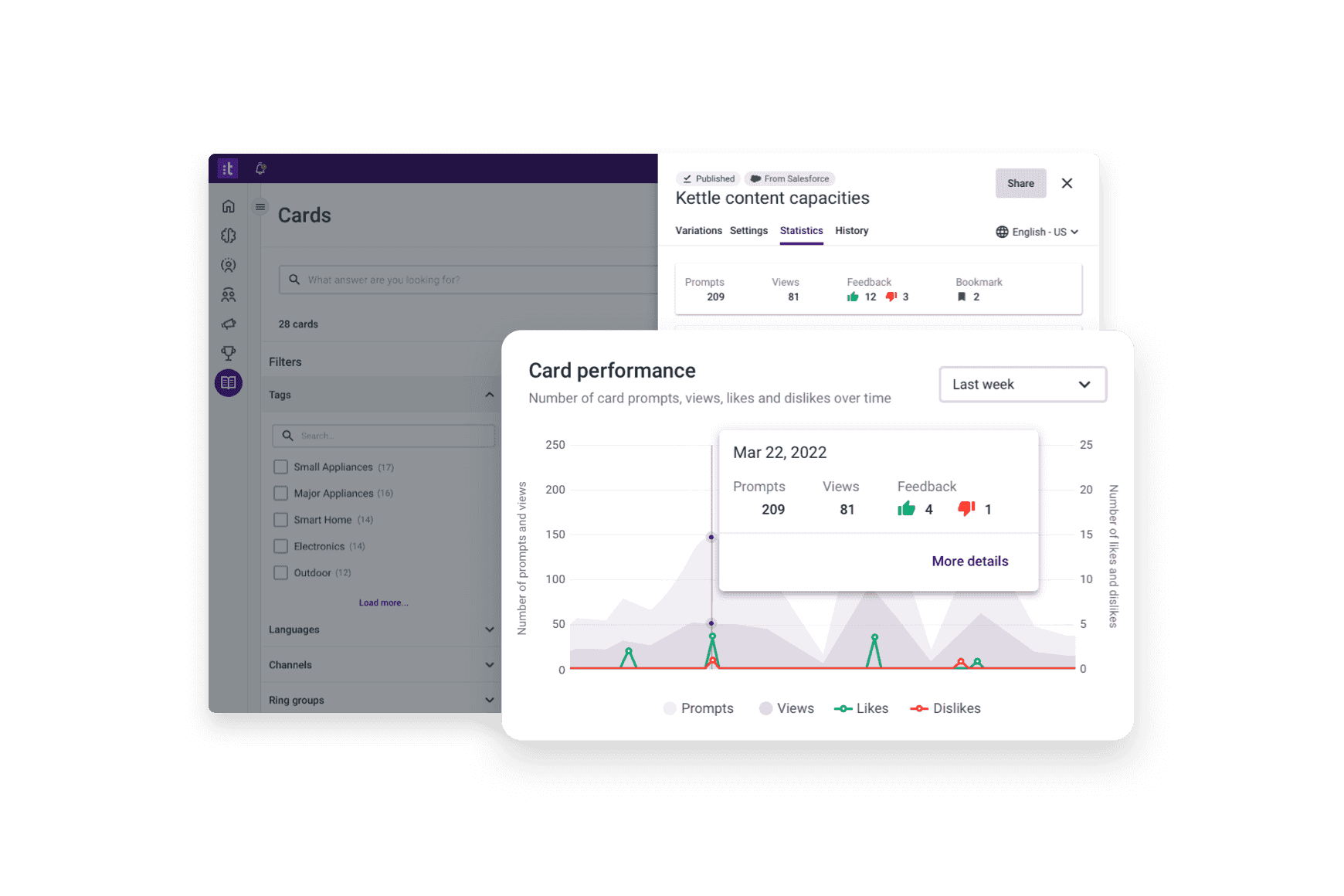 Get insights on your knowledge base performance.
Simplify how knowledge curators and authors discover and eliminate knowledge gaps. The Talkdesk Knowledge Management dashboard monitors the ratings and engagement of articles and Answer cards to help authors understand how they can improve the knowledge base.
Talkdesk Knowledge Management features.
Knowledge management FAQs.
What is knowledge management?
Knowledge management is a term used to describe how an organization shares, uses, and creates collective information between team members. Artificial intelligence (AI) is able to predict what information will be relevant for customers and employees based on the conversations being held, then it can scan the company's knowledge bases to provide efficient answers.
Why is knowledge management important?
Having a good knowledge management process will help your customer service team provide consistent, accurate information to your customers. Not to mention, it will increase efficiency and organization within your company.
What is the difference between internal knowledge management software and externally based software? 
Internal knowledge base software is designed for the people within the company and will require login information to be granted access. Meanwhile, externally based software is created for customers and is open to anyone.
Please wait while we validate your privacy settings.