PRODUCTS | WORKFORCE ENGAGEMENT MANAGEMENT
Turn agents into top performers with Talkdesk Workforce Engagement Management.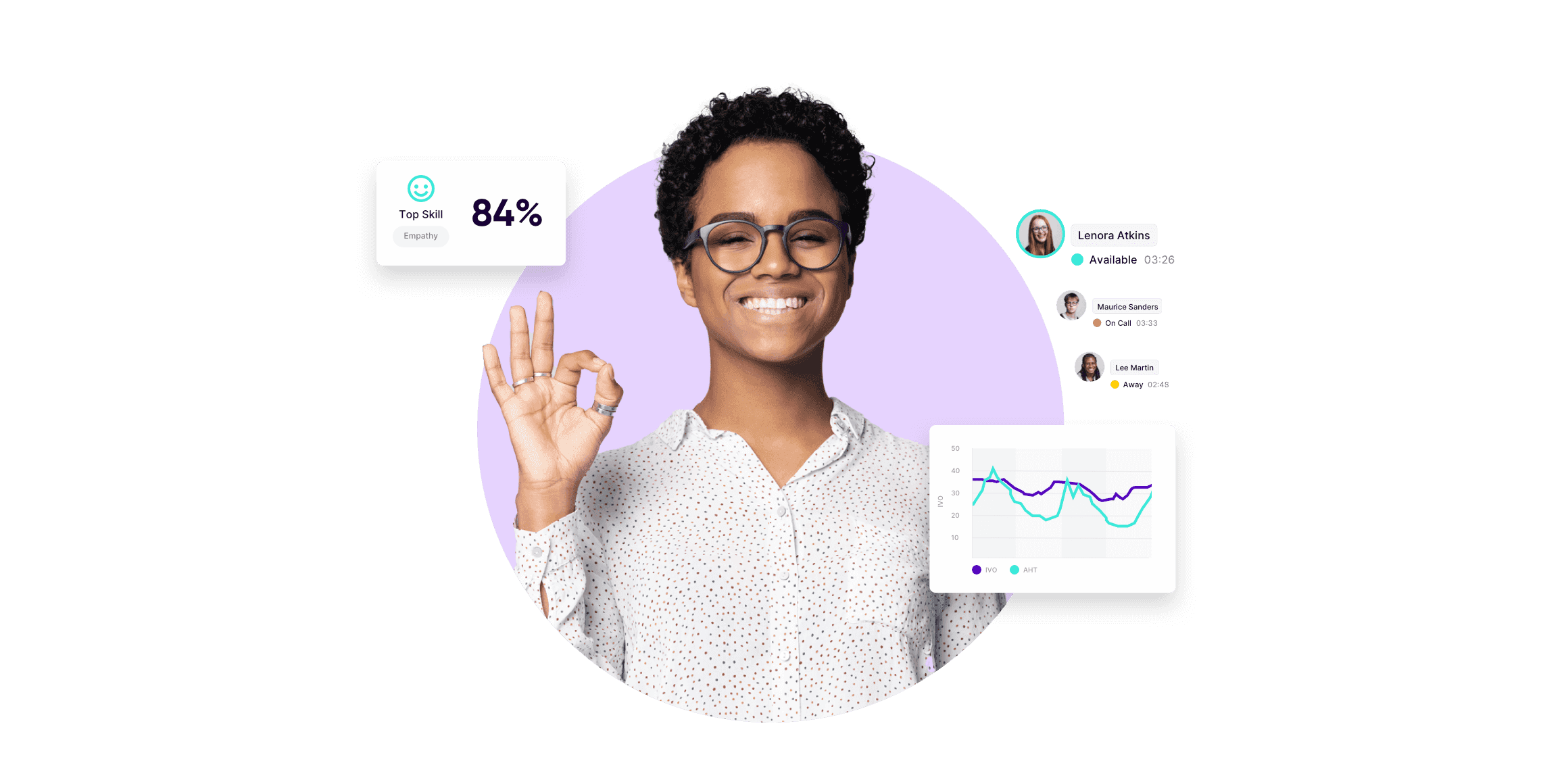 Empower agents to deliver an exceptional CX.
Talkdesk Workforce Engagement Management™ is an integrated suite of intelligent, intuitive solutions designed to help you manage, develop, and improve agent engagement throughout the employee lifecycle. Improve your customer experience and optimize operational efficiency in the contact center.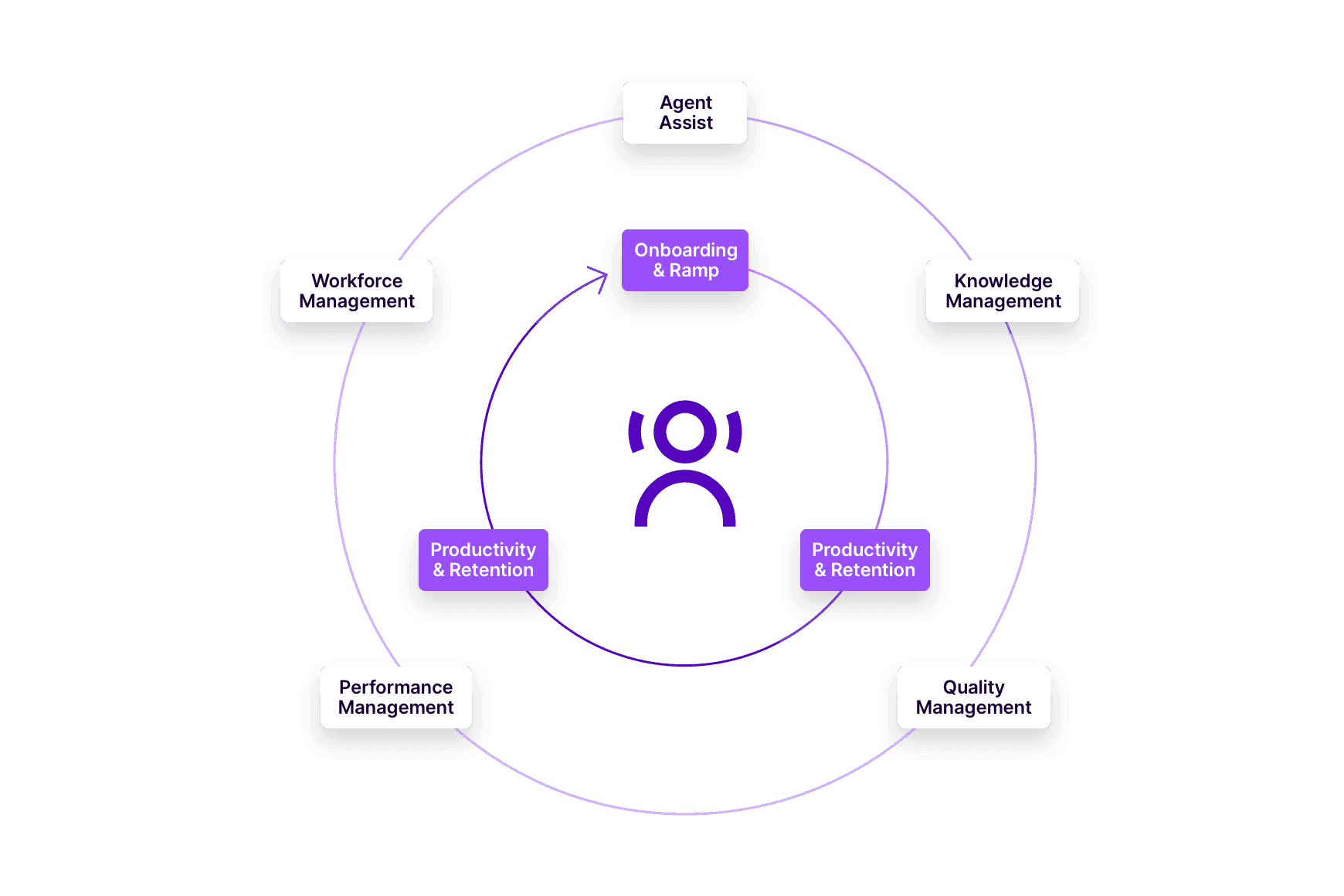 A seamlessly integrated WEM experience.
Elevate your workforce engagement strategy with a seamlessly integrated user experience for training, managing, coaching, and empowering your agents. Save valuable time and effort for supervisors, quality analysts, and resource planners.
Explore the next generation of WEM solutions.
What is workforce engagement management (WEM)?
WEM is a quality management strategy used to boost employee engagement. Contact centers use workforce engagement management tools and various strategies to train, coach, and empower agents so that they can feel more invested in the company and its customers.
Why is workforce engagement management important?
A successful WEM strategy will motivate agents to perform better and adopt enthusiastic, helpful attitudes leading to more satisfied customers.
Leverage the power of AI.
From agent forecasting and scheduling to coaching and knowledge management, Talkdesk Workforce Engagement Management is infused with AI, machine learning, and automation to make your staff more efficient and provide the insights you need to make better decisions.
The impact of employee engagement.
0%
Increase in productivity
0%
Increase in customer satisfaction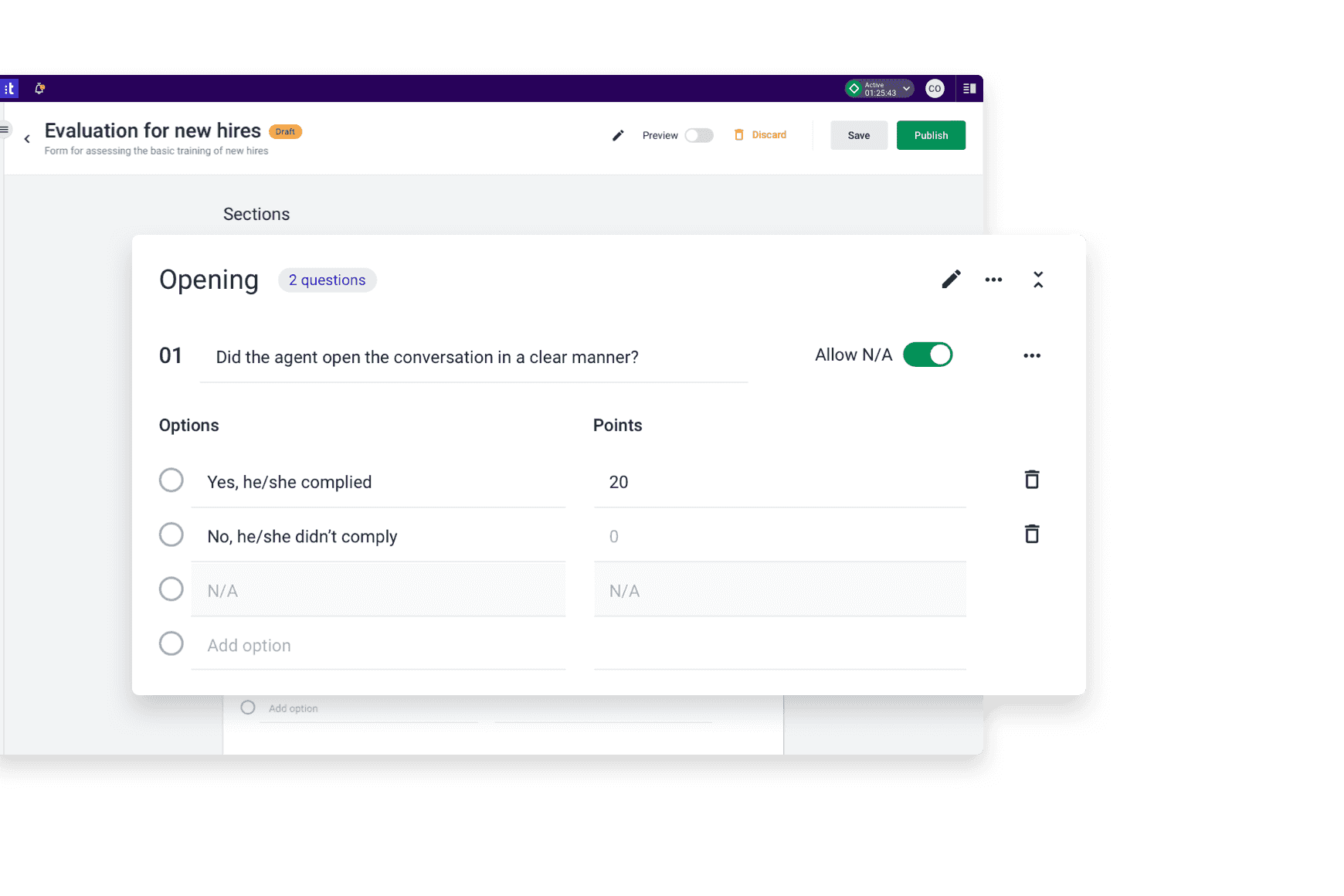 Intuitive solutions for better results.
WEM solutions don't need to be difficult to implement and use. Talkdesk Workforce Engagement Management solutions provide an intuitive, streamlined experience for administrators and end-users alike, so they can spend more time on what matters most.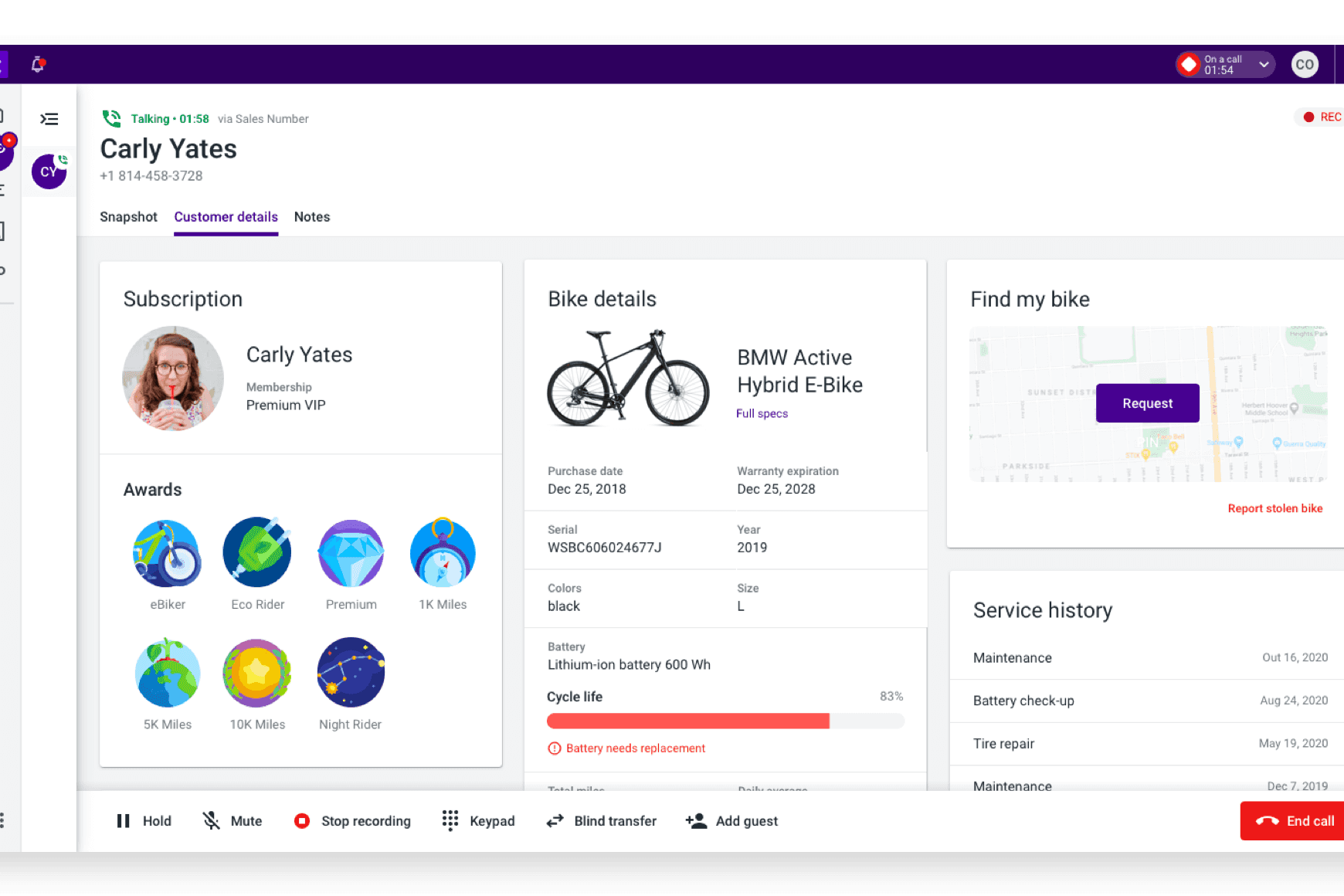 Provide a better experience for your agents.
Whether it's through greater scheduling flexibility, better feedback and more personalized coaching, or applying automation to agent workflows, each Talkdesk Workforce Engagement Management solution is designed to improve the agent experience, so that you can increase employee engagement and retain top talent.
Please wait while we validate your privacy settings.