Talkdesk Interaction Analytics for customer experience.
Automated discovery of actionable insights to deliver a frictionless customer journey.
Talkdesk Interaction Analytics™ is an AI-powered speech and text analytics tool that captures, transcribes, and analyzes every customer interaction across all contact channels. Find key conversational moments, topics, customer intents and sentiments to take the next best action to create a faster and more frictionless customer experience.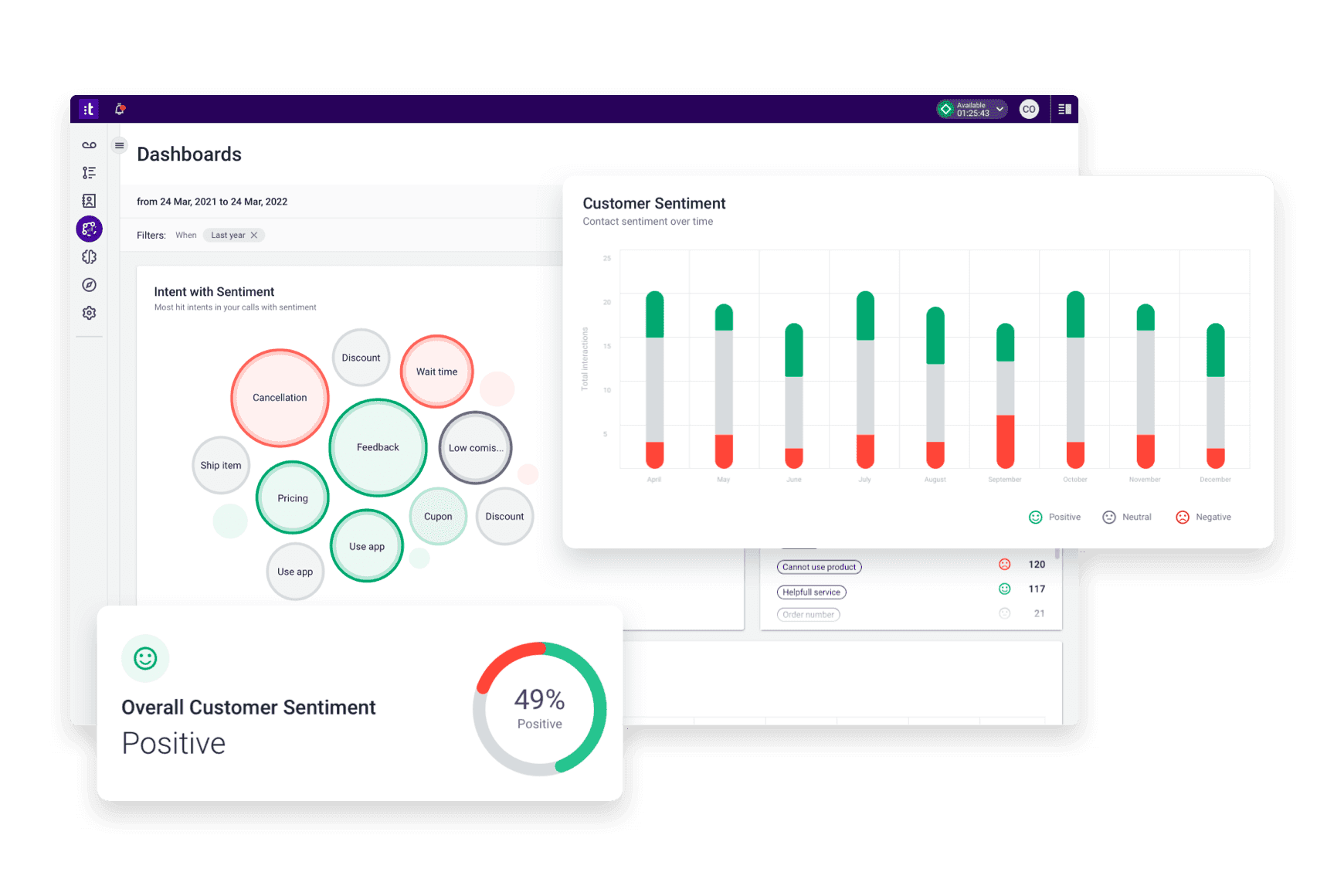 Discover the root causes of customer issues.
Uncover the details of what customers are communicating, and understand the issues causing contact peaks across different channels. Easily visualize the trending topics and variations on customer intents and sentiments, and discover better ways to create the best customer journey to improve CSAT and drive more revenue.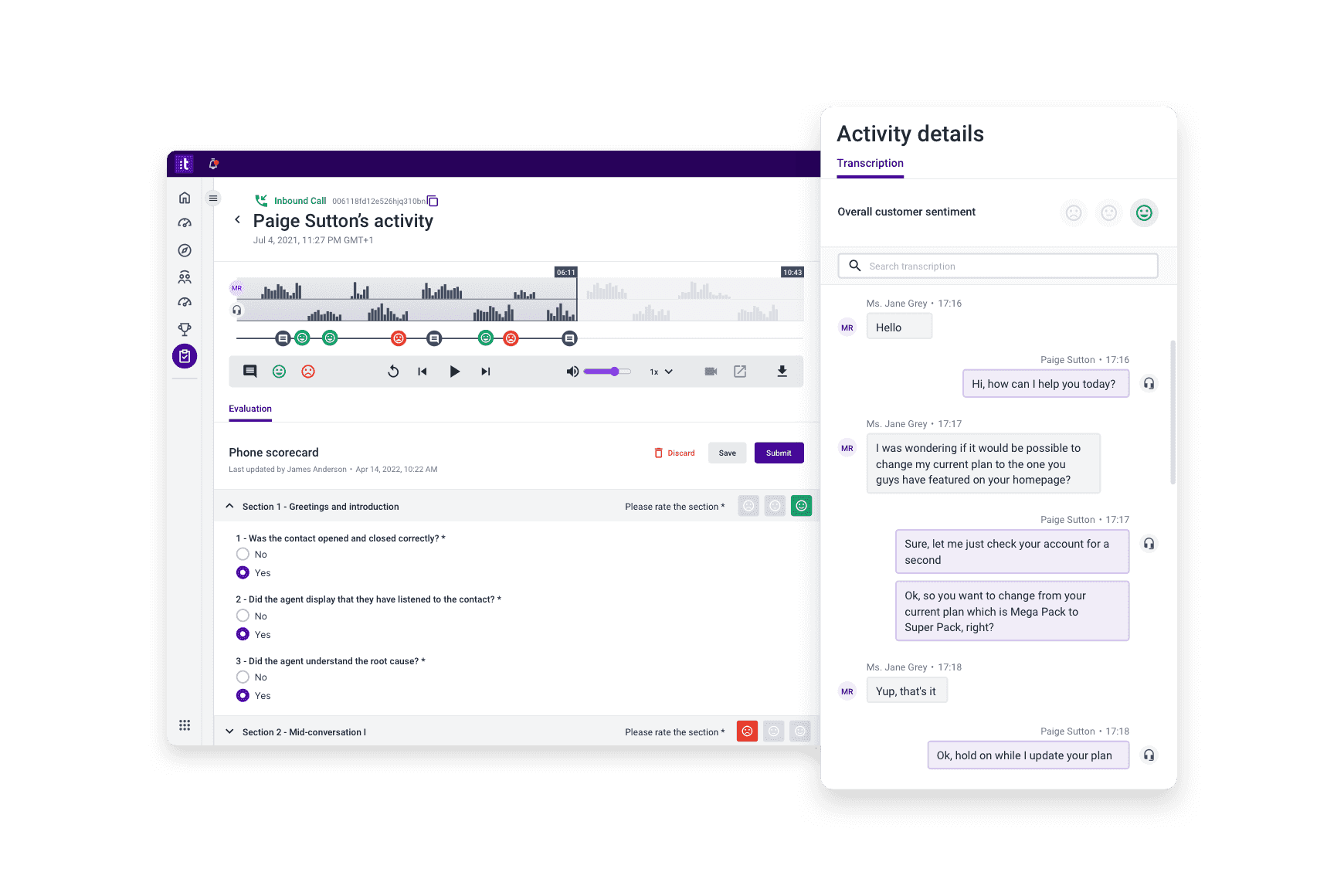 Augment agent coaching.
Empower supervisors to deliver high-quality agent coaching by leveraging AI-powered insights of voice and text interactions. Discover issues impacting agent performance faster with searchable transcripts, sentiment analysis, and automated interaction scoring, using Talkdesk QM Assist™.
Speed up response times to critical issues.
Use Talkdesk CX Sensors to t​rigger alerts when specific preset conditions occur to proactively address issues 24/7 and avoid escalations. Automate alerts on your preferred channel and take action on urgent issues in third-party systems.
CX Sensors is sold separately from Interaction Analytics.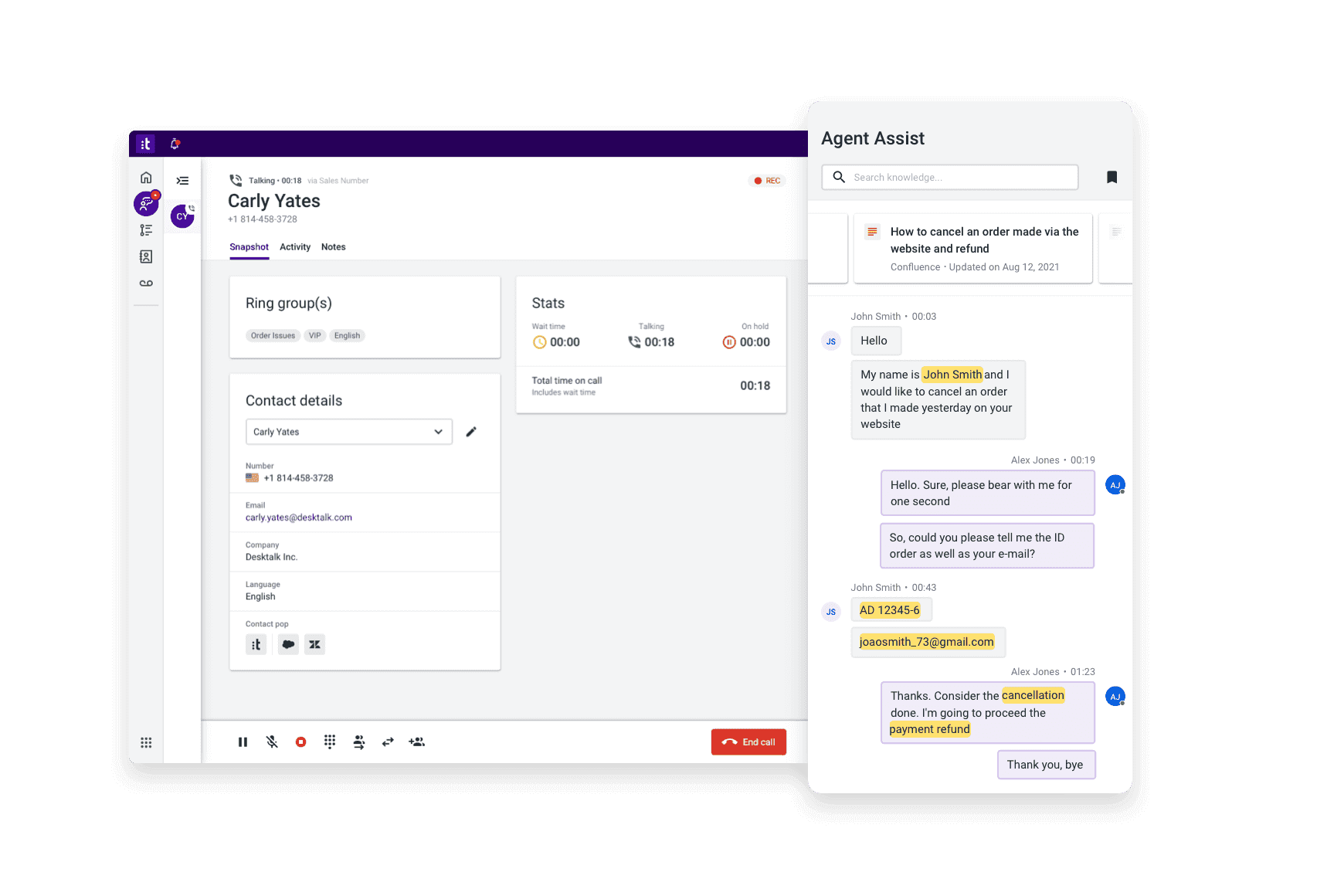 Make customer and agent journeys more efficient.
Apply interaction insights to all AI-powered tools and discover opportunities to lower the cost of service while maintaining a high-quality customer experience. Use live agent resources more efficiently by identifying the ideal use cases to implement self-service automation, agent assistance and knowledge management tools.
Talkdesk Interaction Analytics features.
Please wait while we validate your privacy settings.