Turn insights into CX excellence with contact center business intelligence.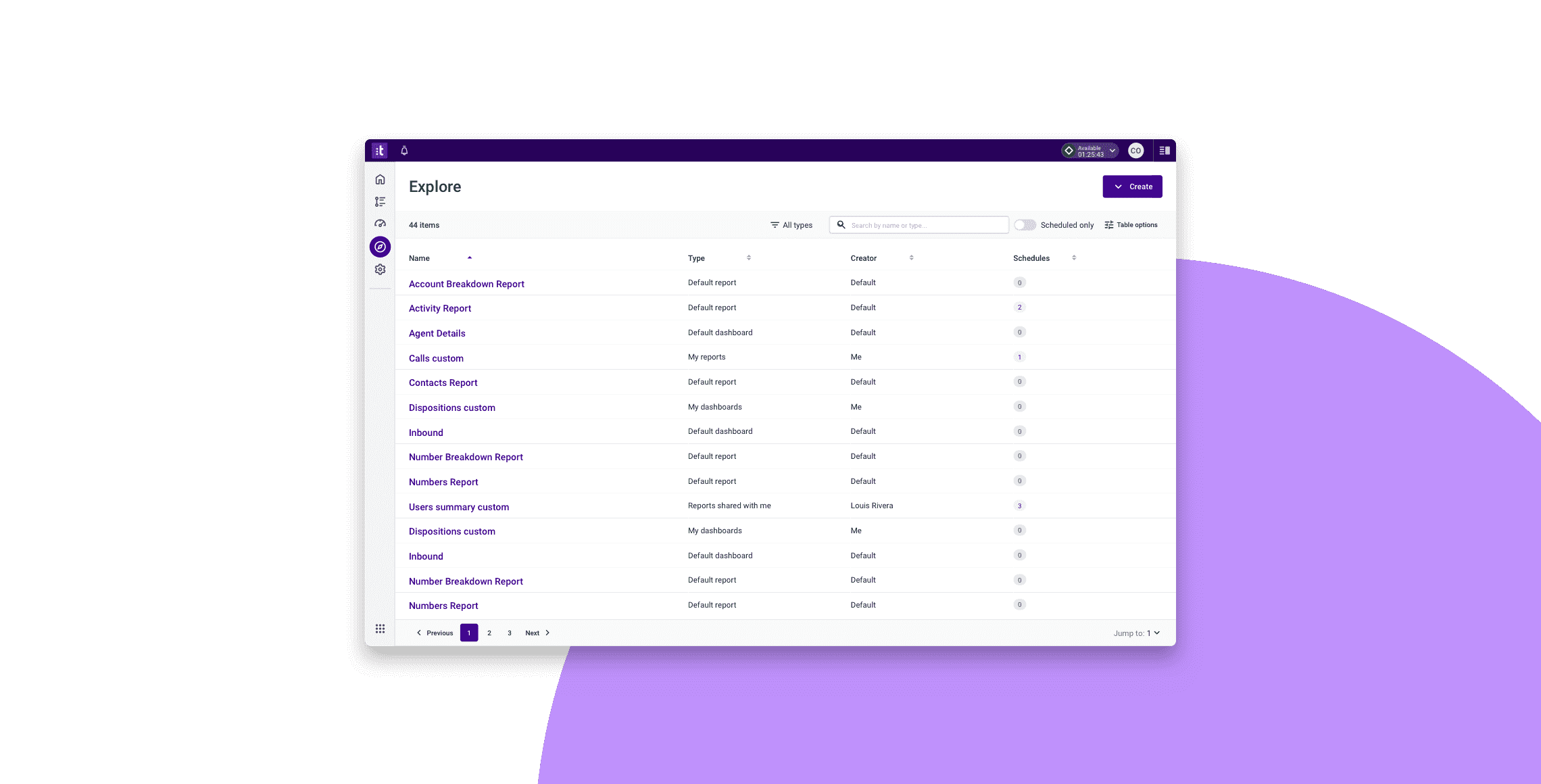 Powerful insights for data-driven customer support.
Leverage business intelligence to improve your contact center KPIs with Talkdesk Explore. Transform raw data and information into actionable insights in minutes.
Choose how you view your data.
Leverage a combination of pre-built and fully customizable reports, dashboards, and metrics, to track virtually any measure with just a few clicks.
"We found that with Talkdesk, we had access to the data we needed and the agility to utilize its full potential."
Bill Burch, Vice President of Customer Service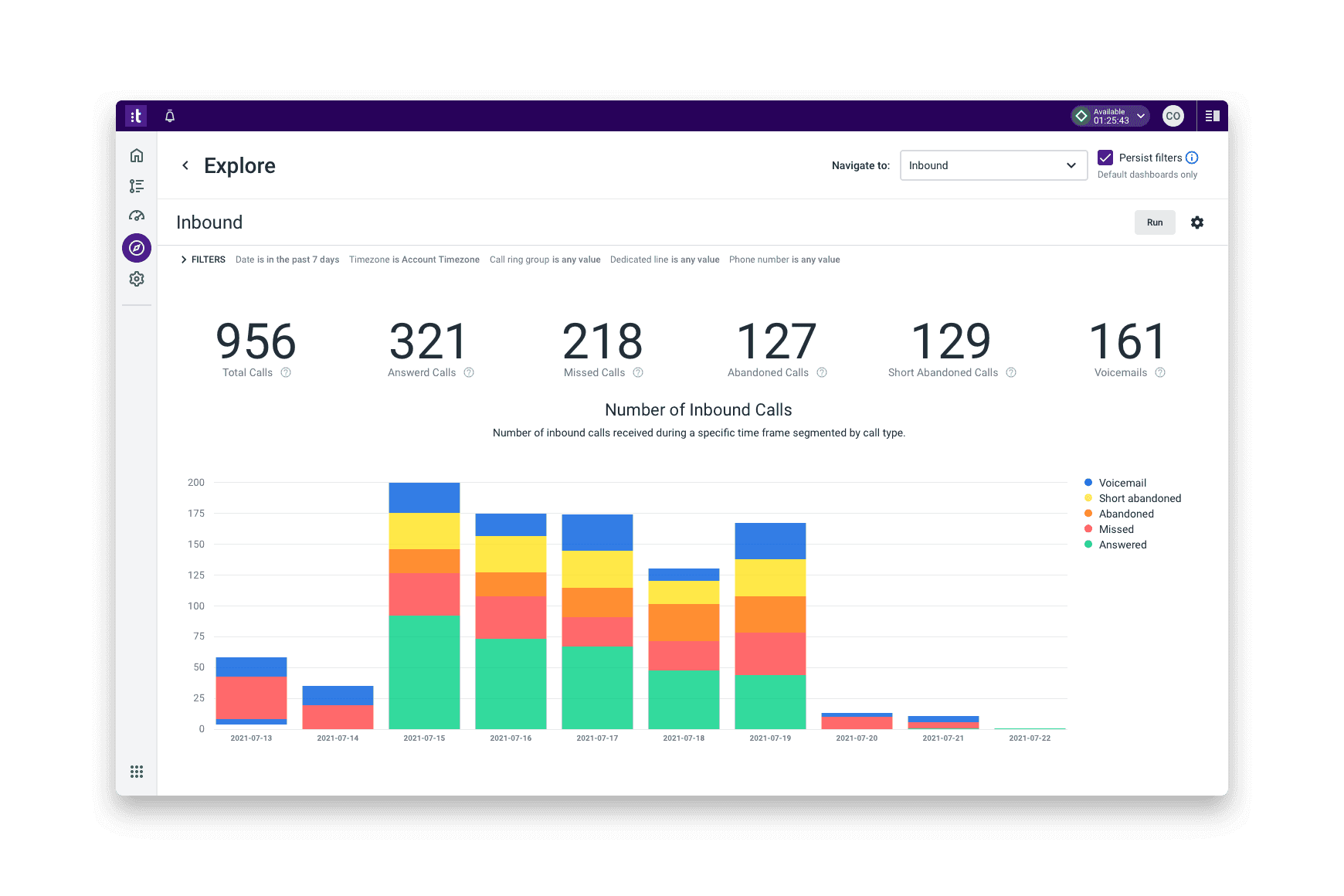 Make the right decisions. Faster.
Gain visibility into your data to quickly uncover patterns, drill down into specifics, and make better, more informed business decisions.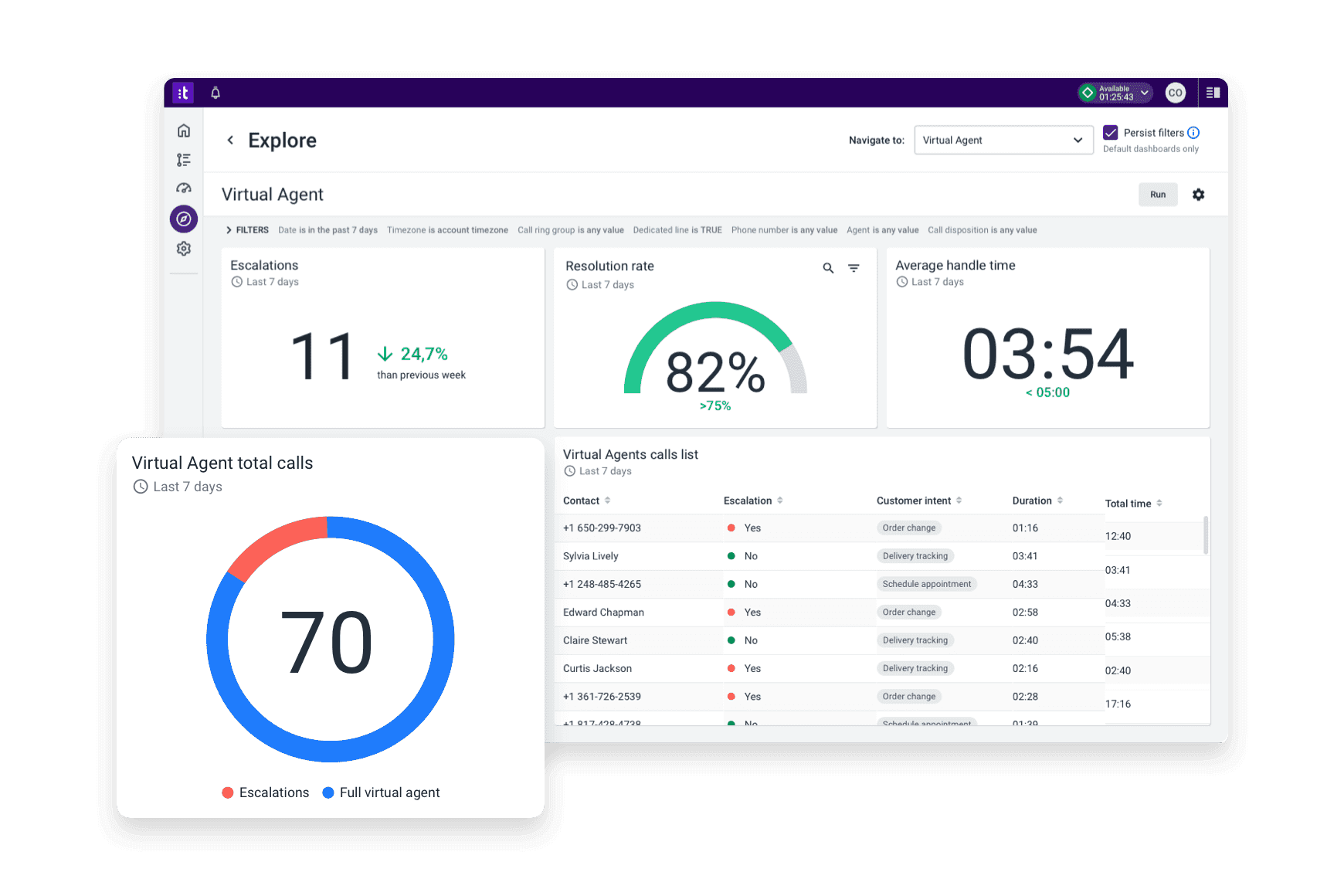 Intelligent insights for everyone.
Improve customer journeys and agent performance by leveraging AI-powered topic analysis and IVR optimization recommendations, for a 360º view of every interaction.
Talkdesk Explore features.
Please wait while we validate your privacy settings.