PRODUCTS | OMNICHANNEL ENGAGEMENT
Meet your customers where they are with Talkdesk Omnichannel Engagement.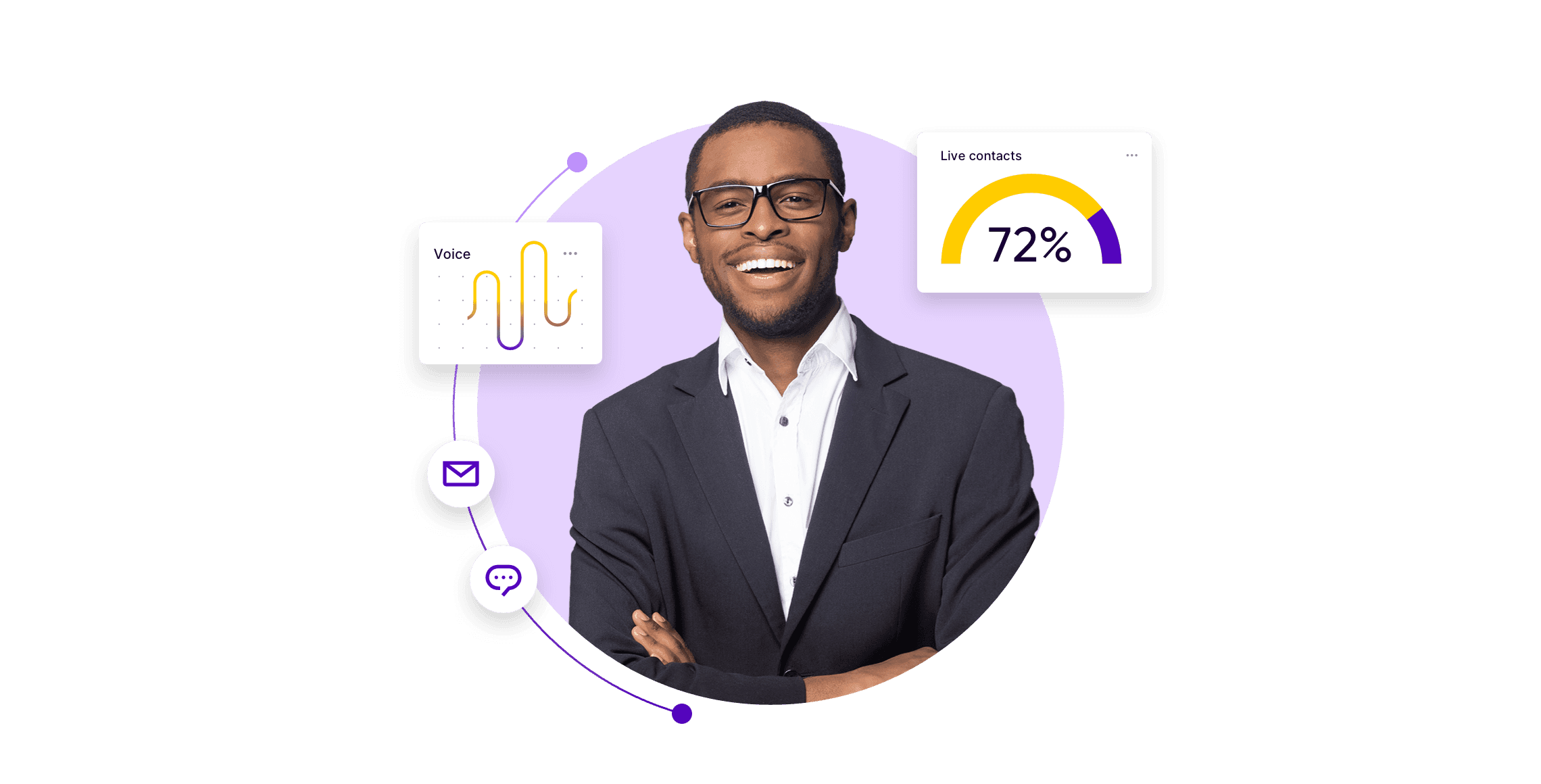 Engage on your customers' terms.
Your customers demand great service. They don't think about channels, they just want a great brand experience. Talkdesk Omnichannel Engagement is an integrated suite of intelligent, intuitive solutions that allow you to engage with customers on their channel of choice, all while personalizing interactions, preserving conversation context and effortlessly elevating conversations across channels.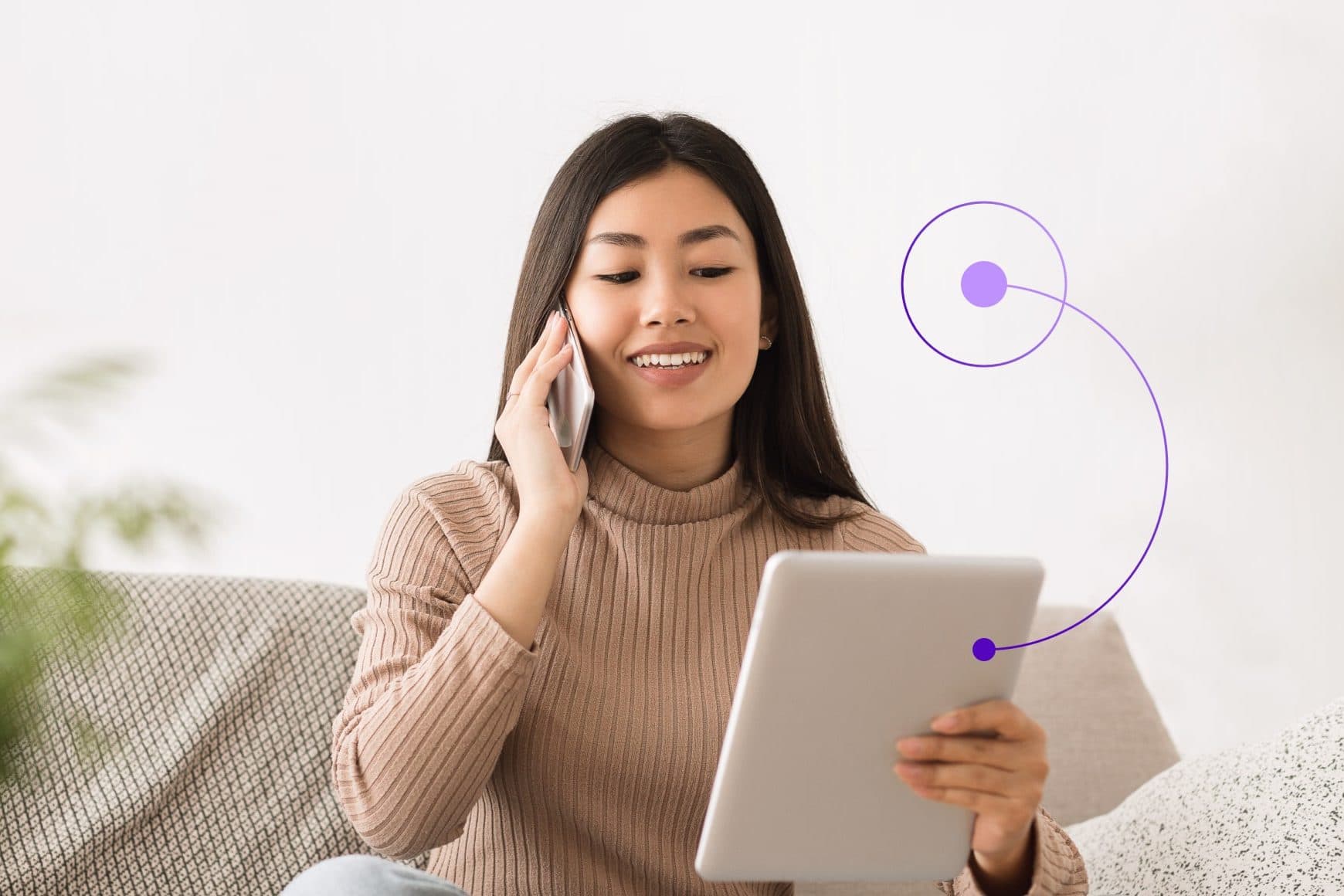 Connect with clarity.
Engage your customers with crystal-clear voice quality, unmatched reliability, and personalization that lets your brand shine.
Meet your customers where they are.
Talkdesk Digital Engagement is an all-in-one digital customer engagement solution that includes email, SMS, live chat, and more allowing you to meet customers where they are and on their preferred digital channel.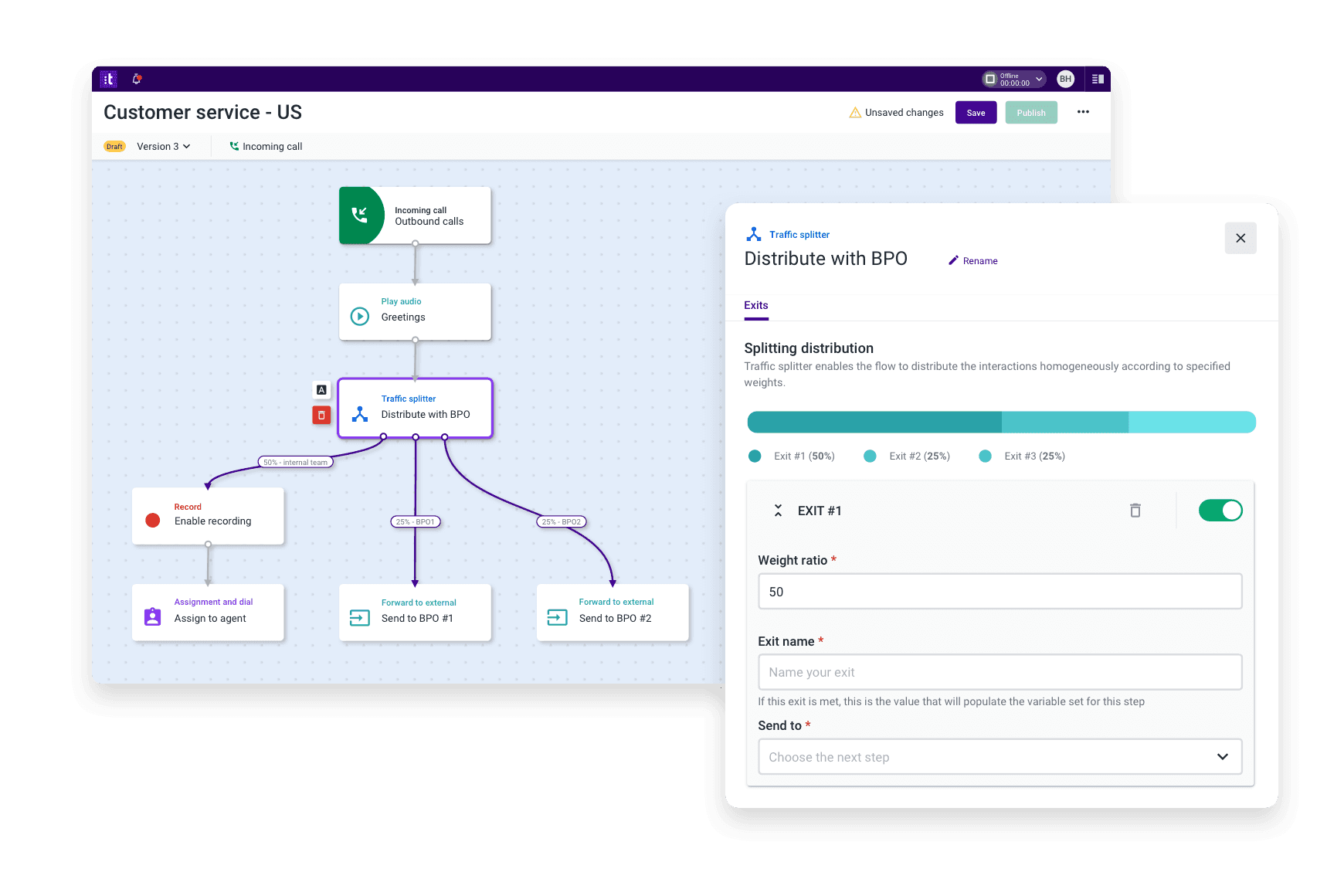 Orchestrate smart and effective customer journeys. Simply designed.
Ditch the complexity of creating interaction flows.Talkdesk Studio provides a clear visual display of the customer journey, all while enabling non-technical staff to create intelligent, context-driven orchestration flows that deliver a frictionless customer experience.
Engage proactively.
With Talkdesk Proactive Outbound Engagement™, proactively connect with current and prospective customers, tripling or quadrupling connect rates over manual dialing. Use Talkdesk Proactive Notifications™ to automatically send personalized, relevant, and timely notifications via phone or SMS in a fully agentless mode.
With Talkdesk Preview & Power Dialer for Salesforce™ you'll have native preview and power dialing capabilities right from within Salesforce in a seamlessly integrated environment.
Make every agent your best agent.
Deliver great customer experiences every single time by empowering your agents with a personalized assistant that listens, learns, and helps with every single conversation with Talkdesk Agent Assist™.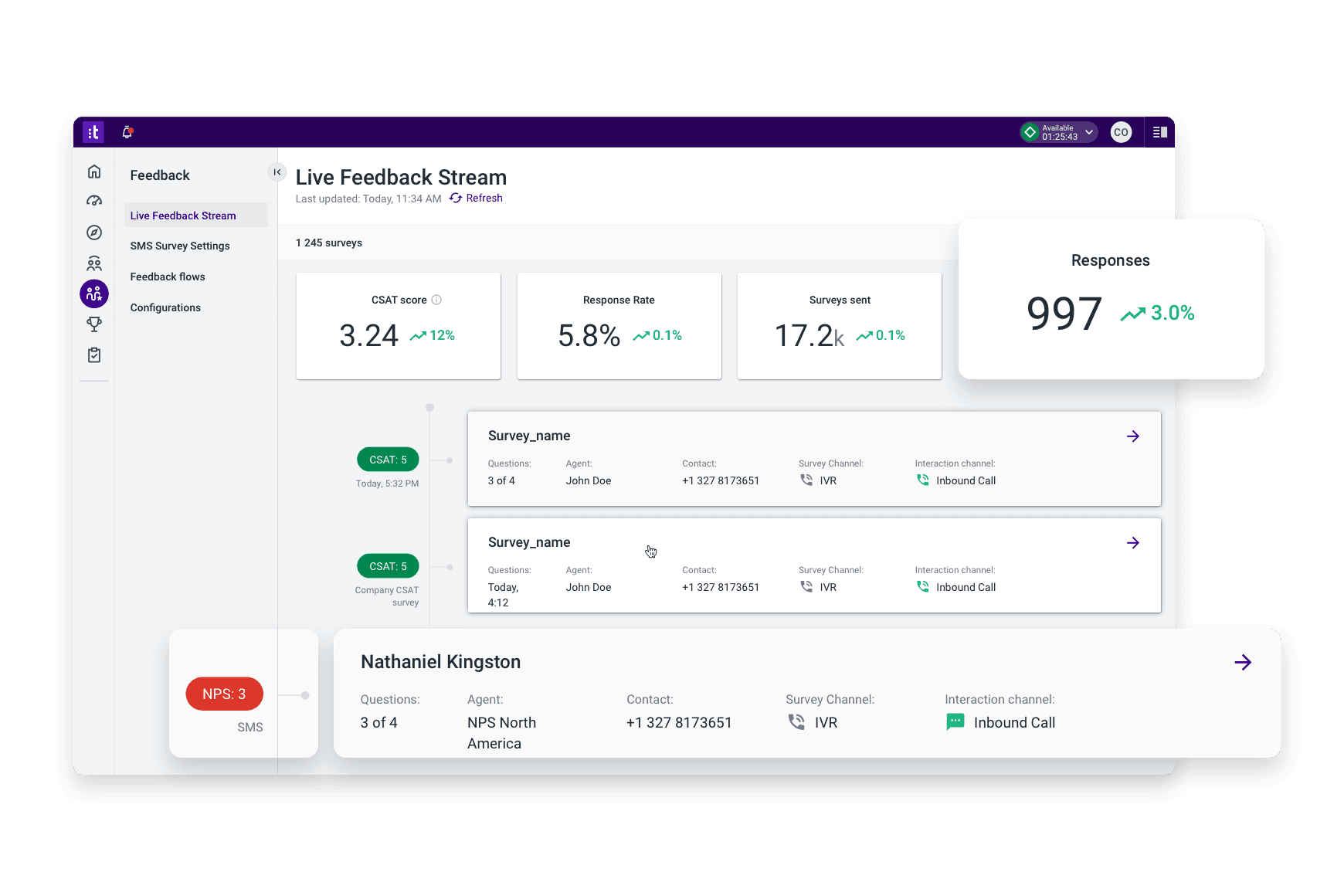 Exceptional CX begins with better feedback.
Talkdesk Feedback™ puts the voice of the customer at the heart of the contact center. Easily create and deploy surveys on any channel to capture, analyze, and act on customer feedback. Gain the insights you need to discover trends, identify opportunities and pain points, and make informed decisions that lead to happier, more loyal customers.
Omnichannel Engagement features.
Please wait while we validate your privacy settings.