Deliver extraordinary customer experiences through automated workflows.
Set up simple workflows to automate tasks and improve productivity. For example, when a call ends, the recording and data could populate into your customer relationship management (CRM).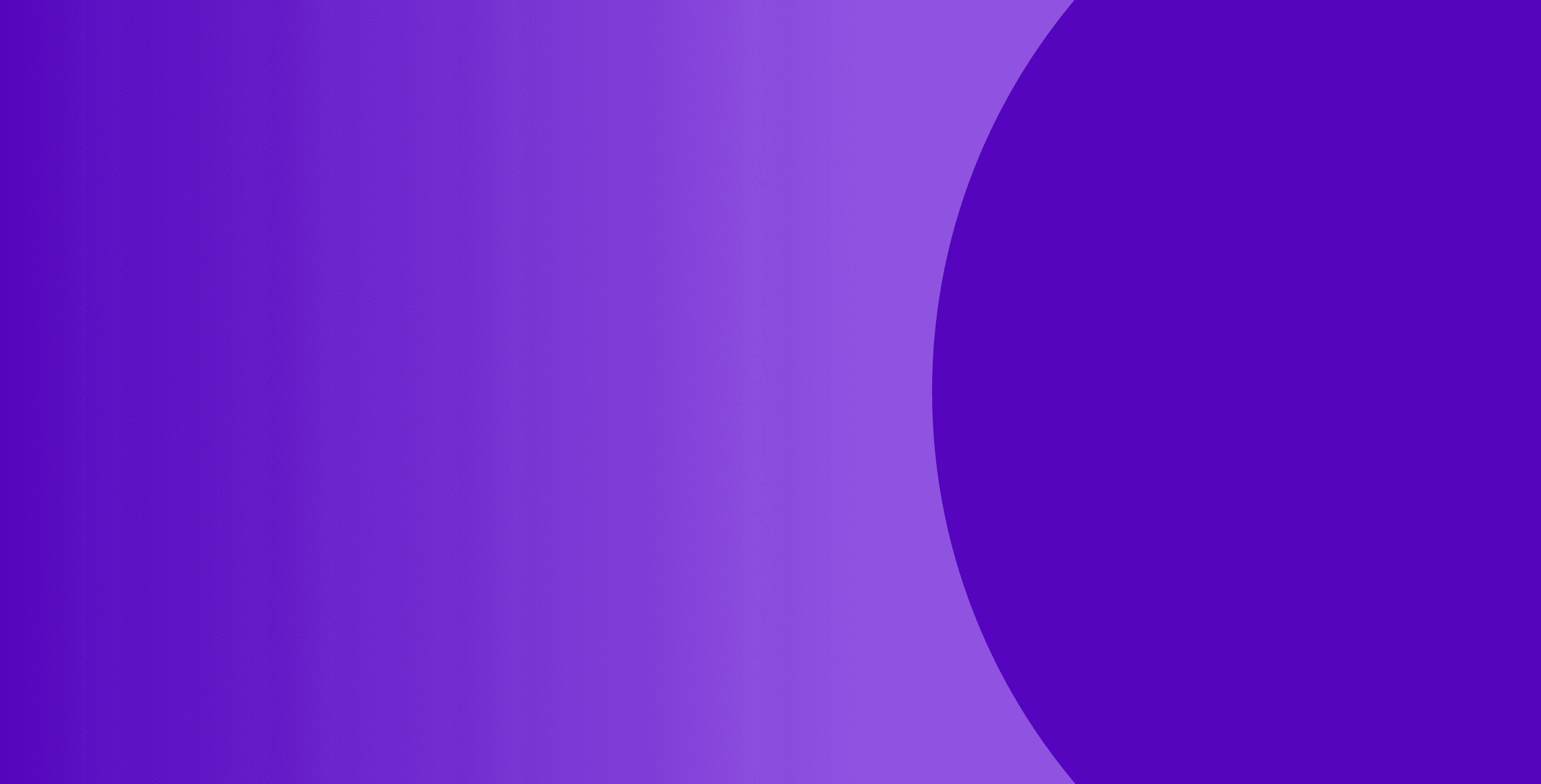 Improve productivity.
With Talkdesk, you can create simple workflows to automate tasks and improve productivity. For example, you can configure Talkdesk platform so that recordings and data populate into your CRM after each call ends. When you miss a call, Talkdesk will create a ticket in your integrated ticketing system. You can customize the ticket to contain the call data, caller information, voicemail recording and voicemail transcription. These workflows are customizable to fit your unique business needs and can be configured in seconds with our drag-and-drop interface. Talkdesk's automated workflows make it simple to streamline work processes for your entire team.
By streamlining your existing business processes with automation, you will not only create a great experience for customers but also facilitate a better work environment for your agents.
Reduce errors.
You can also reduce errors by using call center automation software. Humans often tend to miss small details when performing repetitive tasks, so automation helps prevent these mistakes by taking on the more monotonous tasks. Less human intervention means fewer chances for mistakes to be made.
Call center automation also leads to better communication between disparate tools. For instance, call center automation workflows can make it easier to pull up information whenever customer issues arise on any channel (via phone call, live chat, etc). This enhanced context for each customer means that fewer errors will occur during phone conversations or chat messages. It also means that whenever a given customer interacts with your brand, their customer data is updated in a central location, regardless of which channel they used. Workflow automation will make noticeable improvements to the overall customer experience with your brand.
Decrease after-call work.
Automated workflows reduce after-call work, enabling your agents to quickly return to fielding calls. For example, you could create an automated workflow that dictates that when a call ends, the call recording is sent to Salesforce; when a call is missed, a ticket is created in Zendesk; and when a new contact is created in Talkdesk, a contact is created in Shopify. This helps to streamline work processes, increase agent productivity, and minimize after-call work.
With automated workflows, your agents will have significantly less after-call work to complete, helping them to avoid burnout from mundane tasks. By minimizing repetitive tasks, your contact center will improve end-to-end operational efficiency and attentiveness to customer issues. It's much harder for inquiries to go unnoticed or unaddressed, which fosters higher customer satisfaction. In addition, when a call center agent's time is less consumed by after-call work, they can dedicate more time and energy to truly empathize with a customer and keep their best interests in mind.
Standardize processes and reduce errors.
Automated workflows help to significantly reduce errors and ensure that the information in all of your integrated business tools remains up-to-date. When this information is populated automatically, you can be sure that it is always accurate.
Workflow automation enables agents to standardize the processes between various platforms. For instance, contact center automation can create a link between a given customer's interactions with a customer self-service tool and your call center, leading to better context when an agent speaks with them.
By using automatic tasks to track customer interactions, as opposed to manually recording customer data or attempting to manage interactions through disparate tools, your entire process will run more smoothly. This leads to less time-consuming tasks for your agents and better interactions with your customers.
Receive notifications.
You can configure the Talkdesk platform so that you receive an email when a significant event happens and to improve efficiency and communication across your organization.. For example, the Talkdesk platform can send an email to your sales manager each time theys/he receives a missed call on the sales line. You can also customize the content of this email so that it includes the most relevant information, such as number dialed, voicemail recording, voicemail transcription, and call data. This allows your team to stay informed of important events happening in your call center.
Notifications also keep call center managers in the know of the daily interactions within their contact center. By automating these notifications, managers can monitor the performance of each agent and see if the call center, as a whole, is meeting specific goals or directives.
Enhance customer experiences.
With the Talkdesk automated workflow tools, your contact center will be able to improve customer experience, by responding to queries faster and more accurately.
Workflow automation can facilitate the following whenever a customer interacts with a live agent:
Pulling up immediate context on a given customer when they reach out, which leads to faster resolution.
Delivering key information to the right agent, at the right time, via automated notifications, emails, and other helpful workflows.
Fostering better customer satisfaction because the center automation takes care of time-consuming manual tasks and leaves the agents with more time to spend helping customers.
Facilitating automated agent guidance at your call center, which links each customer to the right agent with the appropriate level of experience for the customer's specific inquiry.
In addition, automated interaction tools can be put into place, making it easier for customers to use self-service channels to get the answers they need, or to perform simple tasks such as changing a password, checking order status, etc. By automating smaller tasks, agents are freed up to take care of the complex queries and issues.
With our cloud contact center platform, you can set up workflow automation that empowers your call center team to help customers with more quality and efficiency. You can also add in business integrations such as Salesforce and Slack, to create a seamless business process for each of your employees to use.
Talkdesk cloud contact center solution also facilitates omnichannel engagement, self-service experiences, and employee collaboration, along with collecting key metrics on customer experience and agent productivity.
What is workflow automation?
Workflow automation means that tasks, data, files, etc. are transferred between various personnel or databases without human intervention. When an organization uses workflow automation, it bases these automatic tasks on pre-set rules for given business processes.
Automation improves businesses by increasing productivity and job satisfaction, and decreasing errors.
How does workflow automation apply to call centers?
Contact center workflows, specifically, are built to help call centers by managing internal interactions and streamlining center tasks. With automation, agents no longer facilitate mundane tasks such as moving data from one point to another, meaning that they can spend more time helping customers and focusing on more complex tasks. It can perform tasks such as automatically notifying managers whenever certain events occur, compiling customer data, fetching contextual data whenever a given customer reaches out, and more. Altogether, by using automation to optimize workflows, call centers can see significant growth in agent productivity and customer satisfaction.
What are some examples of call center automated workflows?
A few examples of automatic tasks for contact centers include:
When a call ends, create a ticket in the ticketing system.
When a call is missed, send an email to the sales manager.
When a new contact is created in your call center software, create a new contact with the same customer data in your CRM.
When a voicemail is left, create a ticket in your ticketing system.
What are the advantages of call center automated workflows?
Contact center automation software can provide a variety of advantages for your business, such as increasing agent productivity, decreasing resolution time for customers, improving overall customer experience with streamlined contact center channels, and managing your call center operations better.
How do business tool integrations factor into call center automated workflows?
By integrating additional tools into your contact center, you can streamline business processes such as facilitating communication with external chat tools, storing customer data with CRMs, and creating self-service channels that integrate into your contact center.
Why should you use workflow automation?
Using workflow automation leads to happier employees, better productivity, fewer mistakes, and more satisfied customers, among many other benefits. The bottom line: if you take care of repetitive tasks with automation, you will minimize errors and enable your employees to focus on more important tasks that require actual human involvement.
Please wait while we validate your privacy settings.