The top 4 contact center KPIs and metrics that retailers need to track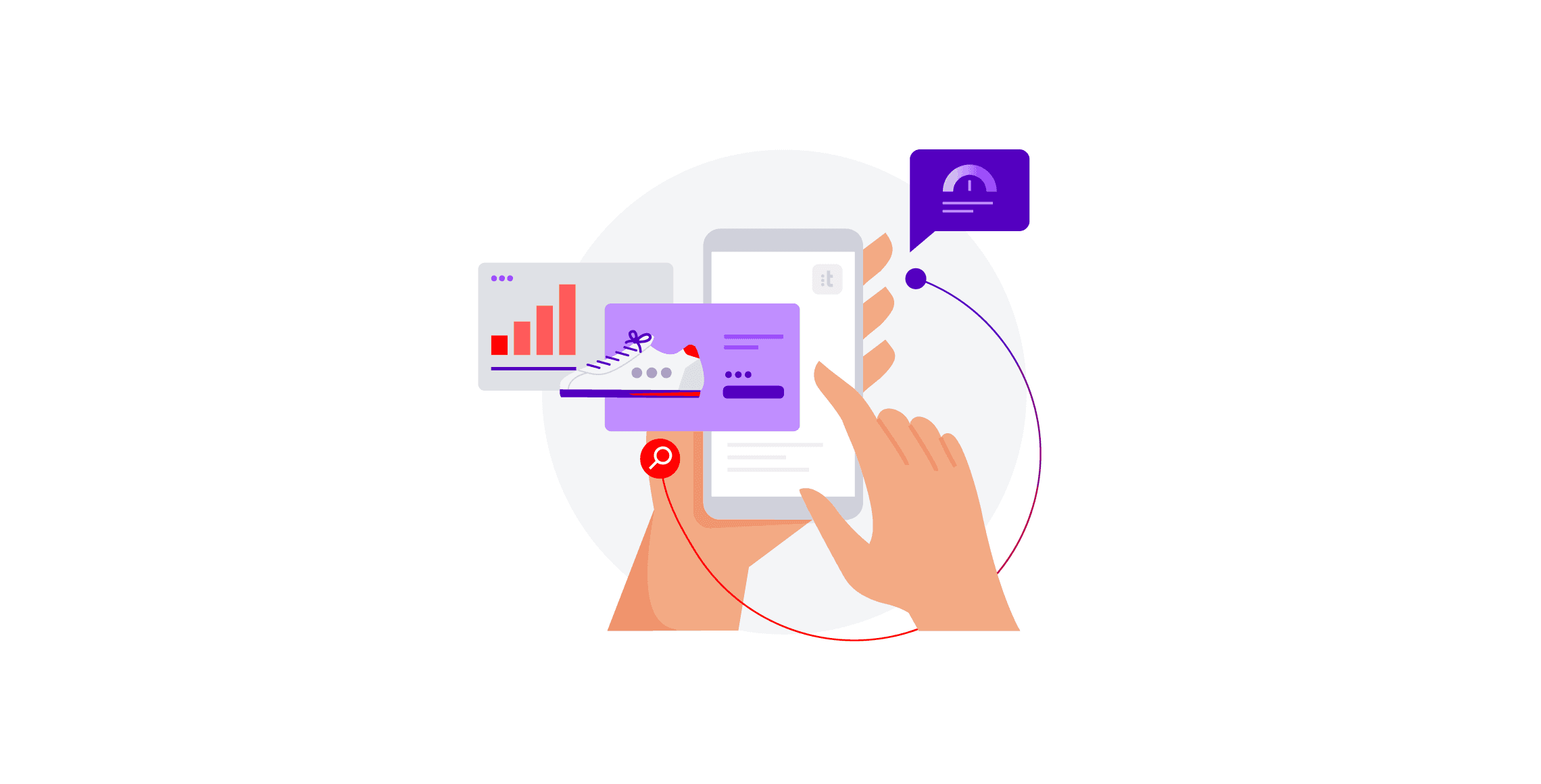 How can retailers move away from performance-based contact center KPIs and metrics and track those aligned with customer experience to improve business performance?
Customer experience (CX) is a business-wide priority. It's not only CX professionals who believe so—retail leaders across all departments are prioritizing improving CX and loyalty.
Why? Because improvements in customer satisfaction are closely linked to improved business outcomes such as the revenue generated and new customer acquisition. In fact, Talkdesk Research found that 90% of retail CX professionals say that executing well on CX strategy is integral to the company's success.
Despite clear recognition of the importance of CX to business performance—and increased alignment around it—retailers are still struggling to execute. Many retailers continue to measure traditional key performance indicators (KPIs) that don't perfectly align with growth.
In this blog, we'll highlight four contact center KPIs that retailers must measure to generate higher revenue and drive increased business performance:
Navigate to KPIs of interest by selecting from the list above.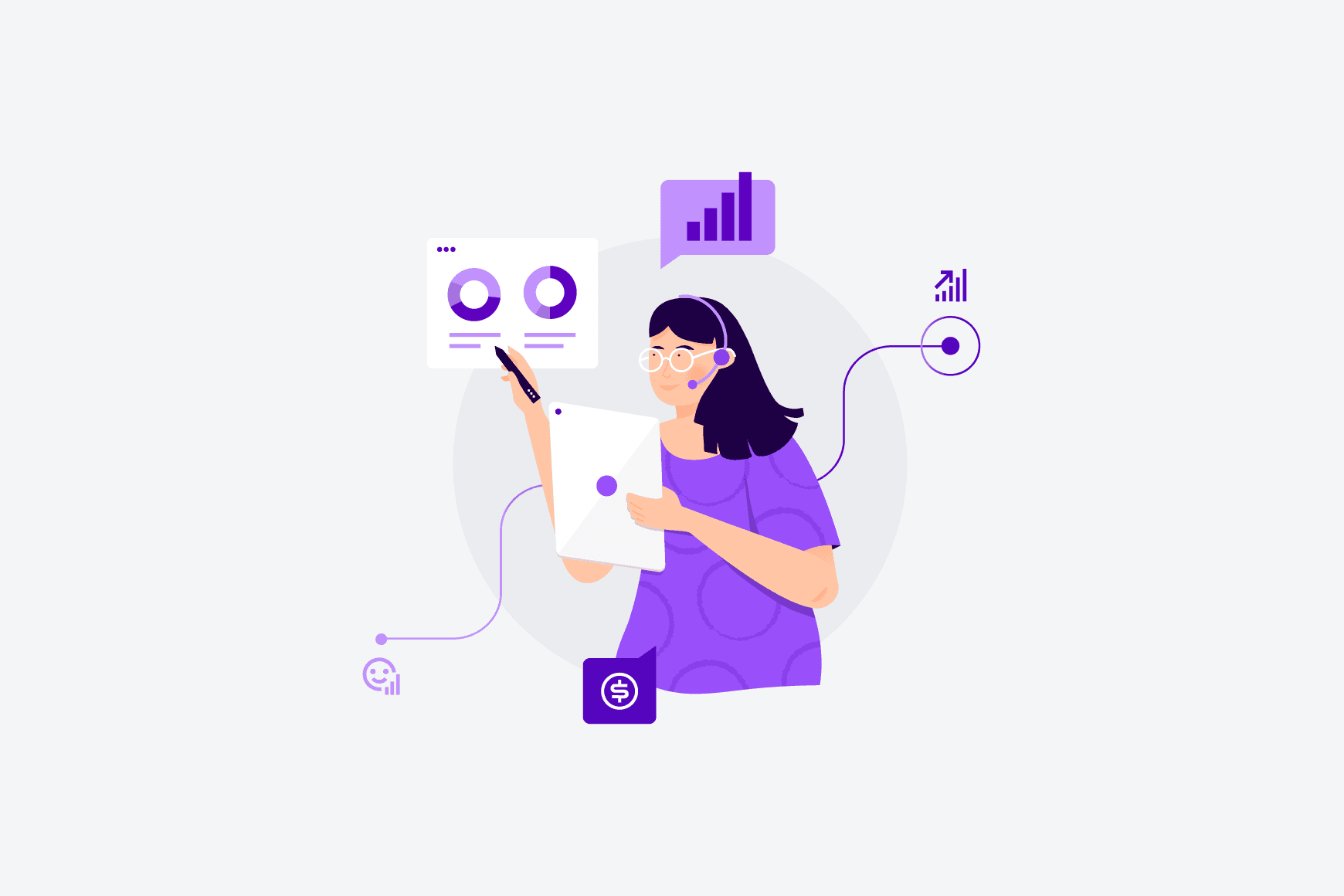 PLAYBOOK
Why and how to drive strategic growth through the contact center
Measure these contact center metrics and KPIs to increase revenue and sales.
1. Customer satisfaction by topic.
Many retailers measure customer satisfaction (CSAT). But how many measure satisfaction (through sentiment analysis) by trending or strategic topics such as fit, inventory, shipping delays, and product descriptions?
The contact center is a rich source of customer feedback. By tracking CSAT trends in real-time, retail executives can improve at anticipating customer concerns. Alerts and reporting by topic enable retailers to actively shape their future plans instead of reactively digging through data and using it to support preconceived ideas.
Customer experience analytics tools and live dashboards aggregate customer feedback in real-time by topic and proactively share insights in automated reports to the most appropriate team (merchandising, operations, etc.).
AI-powered speech and text analytics tools can capture, transcribe, and analyze every customer interaction using natural language processing (NLP),  tracking specific mentions of product sizing complaints and automatically notifying the merchandising teams when reaching a certain defined number of hits for that complaint.
Also, at the end of the quarter, the merchandising team could view the average CSAT and compare it with the sentiment associated with that topic. If CSAT was low for sizing, the team could use that to make a case for changes on similar products.
2. Prevented customer churn.
It's cheaper and easier to retain existing customers than to acquire new ones. The contact center plays a vital role in nurturing existing relationships and preventing them from churning. For subscription models, this can mean incentivizing customers to keep their subscription for an additional month. For traditional retailers, it can simply mean keeping customers from going to the competition for future purchases. This will result in increased customer lifetime value and lower customer acquisition costs.
Tracking customer mood and intent with NLP tools, so if customers are angry and using words like "cancel" or "never again,"  the tool identifies discontentment and triggers a notification to a supervisor.
A supervisor can then listen in on the conversation and access training opportunities for agents to improve for the next interactions. Also, they can set keyword-based sensors on highly valuable topics or intent such as "not working" or "delivery problems",  that will be triggered in real-time so corrective measures are faster applied—meaning impacting fewer customers with a negative experience.
3. Upsell/cross-sell rates.
Upsell and cross-sell rates are the percentage of customers who purchase add-ons or upgrades to products or services. For example, an upsell can be getting a customer that wants to buy a work-from-home desk to buy a motorized, standing one. A cross-sell in this situation could be the customer also buying a new chair, footrest, or standing mat to go along with the desk.
Upsells and cross-sells are excellent ways of boosting revenue while improving customer experience. When done right, customers feel known and cared for. In fact, they begin to see representatives as trusted advisors, as if they were in a physical store getting advice from an expert.
When the contact center agents have access to processing orders on their end, it's easy to measure the revenue they're driving. However, in many cases, customers talk to customer service representatives and go online to buy more themselves.
In such cases, interaction and other customer experience analytics tools can be set to alert teams to certain topics, keywords, or intents. This information can then be used to identify what products are often getting bundled together by customers. That insight can be fed back to the contact center representatives through tools like Talkdesk Agent Assist™ so that when a customer talks about one product, the representative knows what other products she can mention as well. Smart notes are also helpful here since representatives often hop from customer to customer without much time to track notes in between. Smart notes can alleviate that burden and let them know the customers to which they proposed upsells and cross-sells.
Please wait while we validate your privacy settings.
4. Channel selection and optimization.
Retailers must seek to understand channel usage according to customer intent to assess how channels perform, given the type of customer inquiry. For example, suppose a retailer knows that inquiries around product fit/sizing consistently have high CSAT and high-resolution rates on digital channels (non-voice), and digital channels are optimal for cost. In that case, retailers can prioritize these digital channels for customer inquiries regarding product sizing. Likewise, if a retailer knows that CSAT may be lower or that churn risk is higher for certain issues (such as promo codes or price matching) on digital channels, then they can opt to trigger a callback flow and connect customers with a live customer service representative.
To optimize cost versus revenue in the short-term through channel selection, retailers must measure CSAT and customer lifetime value (CLTV) by channel and by customer inquiry topic.
As with the examples above, retailers can configure interaction analytic tools to assess the preferences of channels for each topic—for example, are customers seeking information about sizing or complaints mostly through voice or messaging channels? What can be done in each specific channel so they can easily see their queries solved?
CX Sensors™ can be set to track specific keywords in each channel to promptly alert teams that can take corrective measures quickly. Interactive voice response (IVR) systems and virtual agents can also be used to trigger flows between offline and online channels. Read more on the possibilities of merging self-service and live-service.