How service quality affects customer loyalty and retention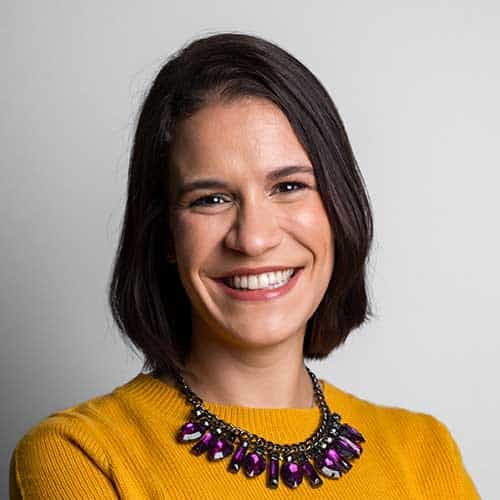 The key of a successful company is not only get new customers—the ability to retain those customers is essential to achieve business goals.
There's no doubt that customer retention and loyalty are vital to any solid company. While acquiring new customers is important to growth, it's maintaining them that truly drives the revenue of a company.
What's interesting is that to customers, the value of a product isn't even as important as the quality of service. When your customer service is poor, your retention rate will be dramatically lower—nearly half of consumers say that they stopped working with a company in the past year because of an instance of poor customer service. Losing a customer to bad customer service means giving them to someone else. When you lose a consumer because of poor customer service, you not only lose their service and loyalty, but your competitors will probably take them on.
But before going further on how this topic, let's define both concepts:
Customer retention is the process of engaging existing customers to continue buying from you.
Customer loyalty is the willingness of a customer to engage with your company and recommend it to family and friends.
While the first concept is a yes or no question (the customer will, or will not, buy from you again), customer loyalty is scalable, meaning that some customers are more loyal than others. That being said, these two dimensions are fundamental for long-term business health, as returning customers cost less and spend more money, and loyal customers ‌return again and again.
The future of customer retention and loyalty.
Customer results from a combination of great experiences, valuable products or services, and outstanding customer service. Solid customer service goes a long way toward increasing customer retention and is the backbone of your retention strategies.
In The future of customer loyalty, Talkdesk Research™ pointed out four customer loyalty predictions relating to customer service:
Loyalty will increasingly be driven by consumers' overall connection to a brand.
Contact centers will gain influence as loyalty-driving profit centers.
The role of the agent will become more strategic.
Organizations will emphasize employee engagement and retention to drive customer loyalty in the contact center.
Nowadays, when customers have many choices of products and services, customer service is the ultimate differentiator. Organizations must rethink customer service and contact center departments to foster enduring relationships with customers.
The role of the contact center in customer retention and loyalty.
In this context, the contact center has a strategic role in improving customer retention. Although the effectiveness of the contact center in solving clients' issues is a great driver of customer loyalty, it is being pushed to act in a broader context.
The above-mentioned report states that 91% of CX professionals say their contact center is a major driver of customer loyalty, which means improving contact center operations is an essential part of establishing a customer retention plan.
The contact center has a major impact on the customer experience, helping bring in long-term customers with high lifetime values. Emerging technologies not only support customers while serving themselves but also provide contextual customer data and insight in real-time, allowing agents to quickly and efficiently handle customer needs and offer personalized experiences.
6 recommendations to reinforce customer retention and loyalty through the contact center.
How do you go about practicing solid customer service and reinforcing customer loyalty through the contact center? Needs and approaches might be different according to the industry and nature of the business, but there are a few major pointers that every customer service team should practice:
1. Speed up the resolution.
The ability to resolve customer service issues on first contact is the main driver of consumer loyalty. A speedy response could mean the difference between a satisfied customer and one who leaves your business. While the quality of your response matters, customers will quickly ‌lose sight of its value if it takes too long to reach customer service.
No matter what the channel of communication, speed should always be a top priority whenever retention is at stake. Focus on enforcing efficiency and speed, as well as efficient tools and platforms that empower agents to get the most accurate and appropriate response.
2. Make it relevant and personalized.
As consumers have turned to digital, they expect they have the same level of personalization as in-person interactions. Relevant, personalized interactions highly improve the likelihood of customers returning and increases revenue by capitalizing on cross-sell and upsell opportunities.
Businesses ‌must use contact center data to personalize interactions and be proactive in customer service, delighting customers from day one. Use the latest contact center technology to identify data trends and changes in customer behaviors, and capture key moments that will allow you to anticipate customer needs and provide contextual, relevant information (such as shipping changes and back on stock alerts).
3. Boost the agent's resources. 
The more (and the better) resources agents have, the more they can focus on the relationship with the customer. Agents are a great part of the equation and, if they're not engaged, frustrated, or unhappy, they won't be able to reinforce customer loyalty. If you're going to focus on customer retention and loyalty, you better give agents the right resources to make their job.
Imagine reaching out to the contact center to be kept in wait while the agent searches for your history of purchases. The time and effort agents spend getting information from different sources (such as customer relationship management systems, and others) is a major frustration for customers. A cloud contact center that integrates with different sources of information speeds up the process, giving your agents a 360º view of the customer. Supported by this information, along with agent assistants and knowledge bases, agents will be able to find solutions to customers' problems faster and more accurately.
4. Diversify the channel option.
Today's customers want to be served on their own terms. That means giving them a variety of options to choose from when reaching out to customer service. Just be aware of any existing gap between channels—you should offer the same level of customer service, whether the client contacts you through phone, social media, or email.
Cloud contact center platforms link all these touchpoints effortlessly, giving agents a complete view of every customer interaction, regardless of the channel, and allowing clients to switch from one channel to another without having to authenticate or explain the problem again.
5. Keep your best talent.
No matter how many self-service channels you provide your customers with, they will still require human interaction from time to time, and your agents should reflect your company's commitment to the customer. When recruiting new agents, look for those who have not only the technical knowledge but also the soft skills: empathy, resilience, and willingness to help.
Also, employee retention is directly related to customer loyalty. You can't reach a high service level if you keep hiring and training new agents, so make sure your agents are happy and engaged.
6. Track and analyze your progress. 
Just because you think you have a strong system in place doesn't necessarily mean you do. It's always important to track and analyze your company's customer service progress. You can do this by conducting surveys, keeping an eye on customer service team metrics, or even recording and analyzing calls at random. It's often helpful to designate regular check-ins or reviews to help keep everyone on the team on track.
Conclusion.
If your company is a customer-centric company, then following the tips above can go a long way to ensuring that your team is providing top-notch customer service. Because in a cut-throat market, quality customer service can set you miles ahead of your competition.
This blog was first published on Apr 9, 2014, and updated on May 25, 2022.
REPORT
The future of customer loyalty
Please wait while we validate your privacy settings.