How to reduce average handle time in contact centers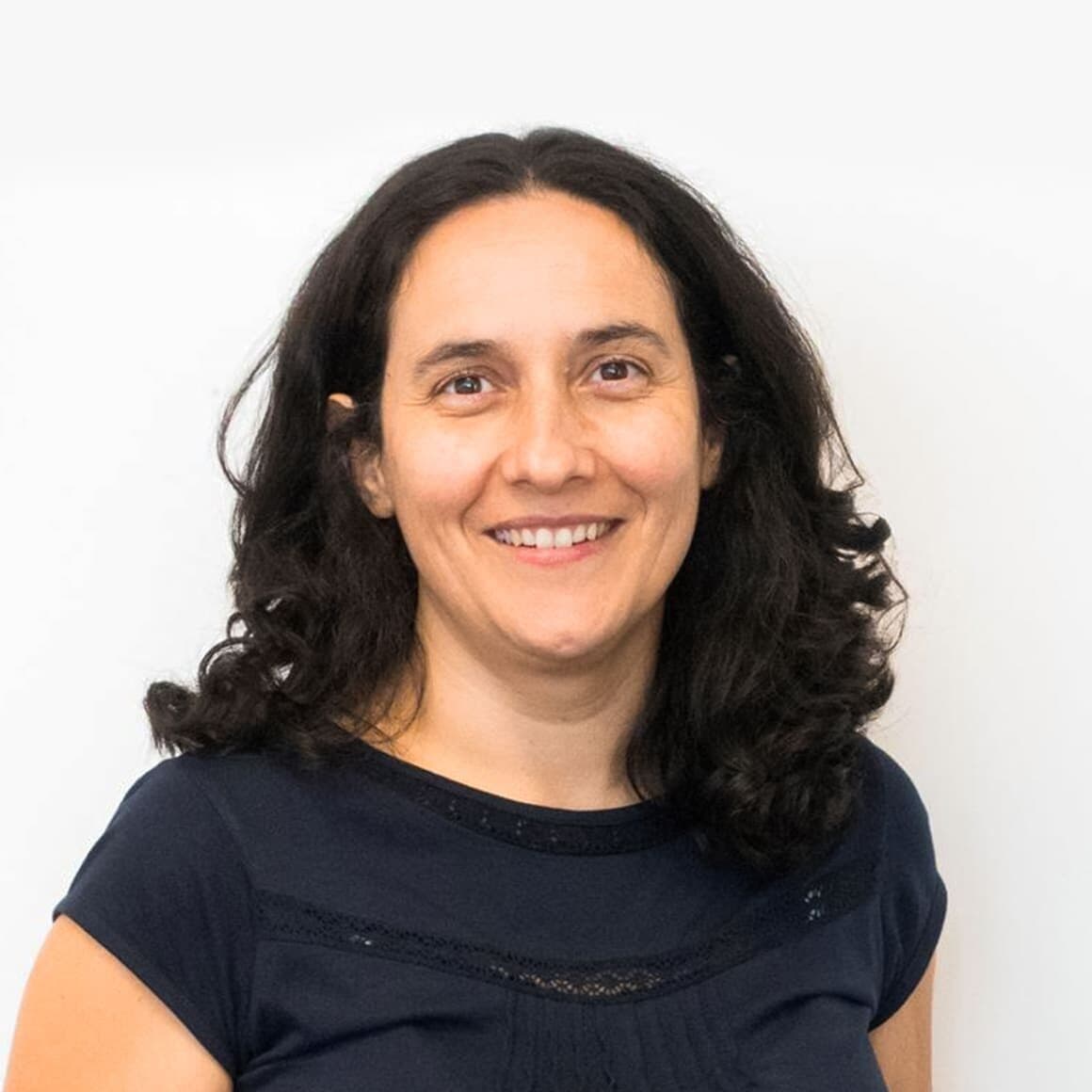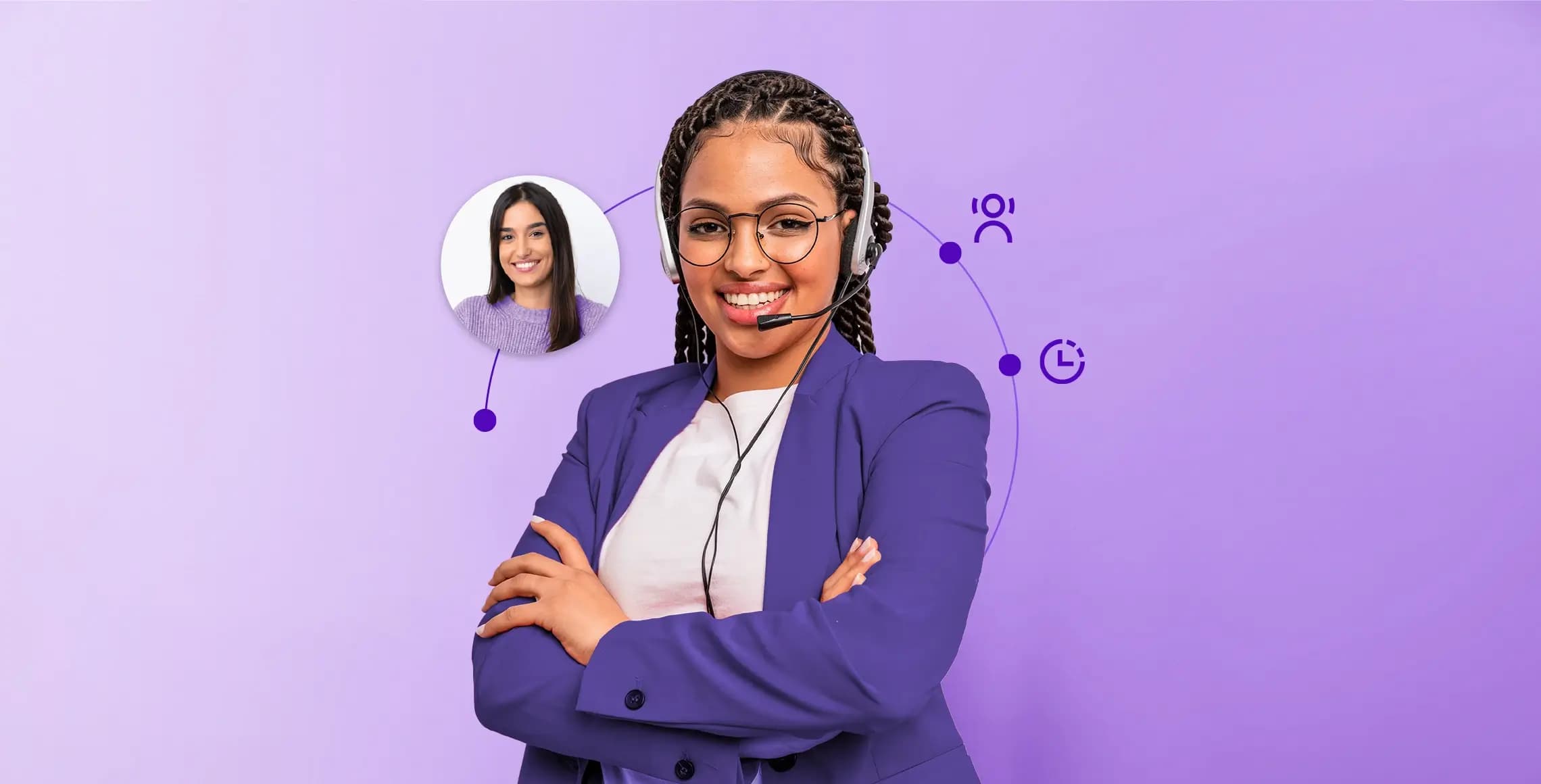 Tracking and managing your average handle time is critical to delivering superior customer service. Average handle time is the average time it takes for your business to answer and resolve a customer support request. It includes various factors such as hold times, delays, and subsequent actions taken to fulfill customer needs.

In this guide, we explain everything you need to know about average handling time, including causes and practical tips for reducing it. 
Keep reading to learn more about: 
What is a good average handle time?
A good AHT depends on several factors such as the industry, the contact center strategy for customer service, or the complexity of the product or service. AHT helps the contact center increase the number of handled calls, reduce talk and hold time, and improve customer satisfaction.
A contact center with a low AHT isn't necessarily performing the best. For example, low AHT may indicate that your agents are providing quick answers to handle more interactions, which could result in customers reaching out to the contact center more than once to solve their issues. On the other hand, a high AHT could indicate the team is taking too long to help customers, struggling with complex inquiries, or dealing with inefficient processes.  

To set your target, compare it with other customer service metrics in your business such as the Net Promoter Score (NPS) and customer satisfaction score (CSAT). Are your customers happy with the speed and quality of their interactions? It is critical to strike a balance between efficiency and providing first call resolutions (FCR). 
High AHT is generally a more common problem than low AHT, so we'll discuss how to reduce AHT without hurting interaction quality.
Five reasons for high average handle times and best practices to reduce them.
1. Untrained agents.
One of the primary reasons for high AHT is agents don't have proper training. The lack of knowledge and skills to efficiently handle customer inquiries leads to longer calls as agents struggle to find solutions.  
Ongoing training opportunities and AI assistance empower your agents to handle inquiries more efficiently, reducing average handling times in the long run.  
Provide comprehensive training to give agents the necessary skills to handle complex inquiries. 
You can also: 
Improve agent product knowledge.
Embed customer service techniques into your contact center culture. 
Leverage AI tools that give your agents contextual and personalized recommendations in real time.
2. Inefficient systems and processes.
Average handling time is not just a measure of agent performance, it's also an indicator of issues with your interaction processes. Inefficient workflows, outdated systems, or complex procedures can contribute to longer handling times. 
Map your customer journey to find inefficient processes in your contact center. Once you identify the roadblocks, simplify, automate, or remove them.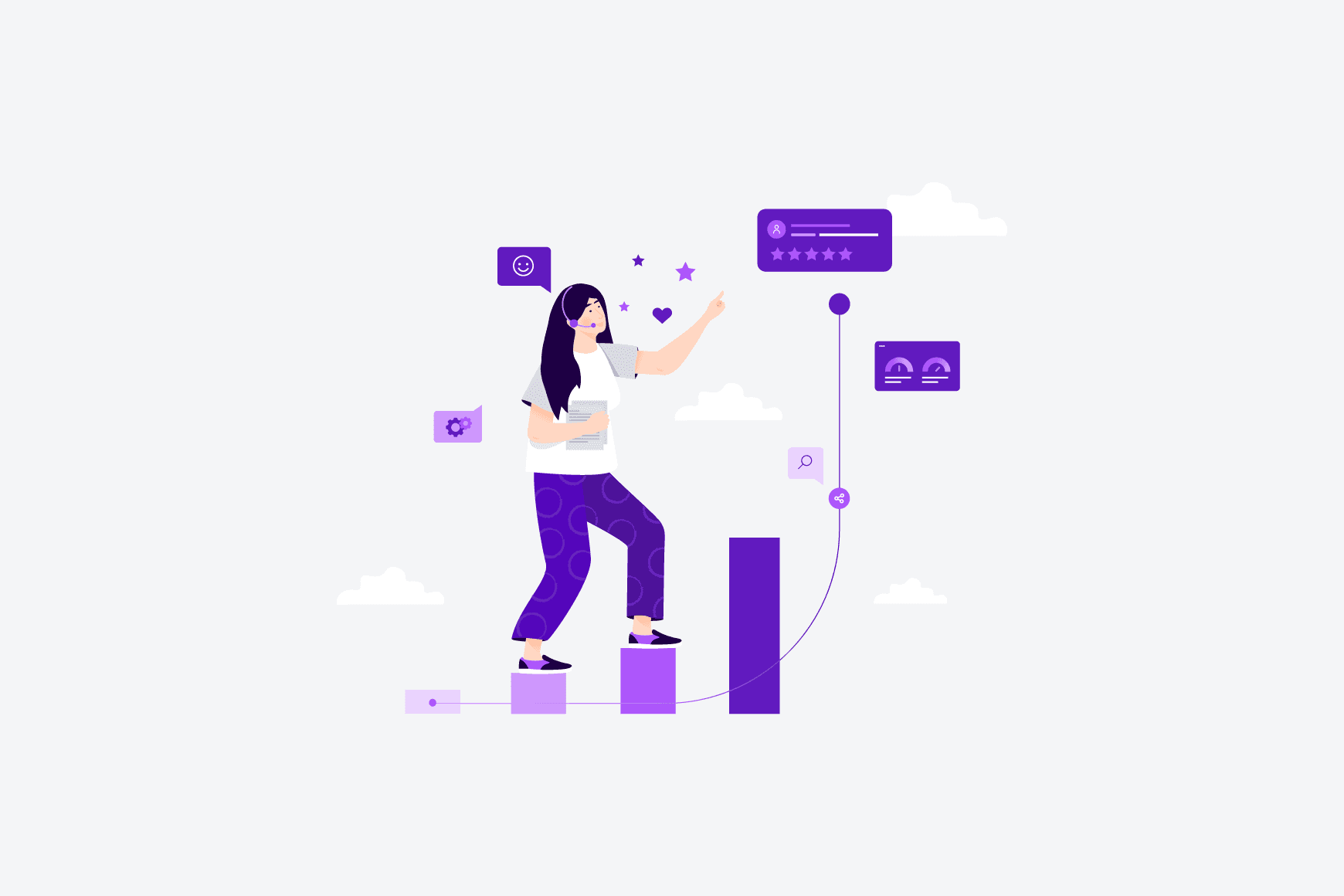 EBOOK
How to increase call center agent productivity
Download this free ebook to learn tips, tools and techniques to enhance agent productivity in your call center.
3. Complex customer inquiries.
An AI knowledge management system helps agents quickly find answers, resolving complex customer inquiries faster.
4. Lack of quality management.
Poor quality management can result in longer handle times. Agents need to receive actionable feedback and opportunities to improve and efficiently handle issues. 
To reduce AHT with good quality management: 
Implement automated call recording and monitoring systems to assess agent performance and identify areas for improvement. 
Analyze call durations and identify areas where agents most often spend excessive time. 
Regularly assess and provide feedback on agent performance, with a specific focus on areas that can ensure consistency, improve efficiency, and ultimately reduce average handling time. 
5. Multitasking or excessive after-call work.
Phone calls become less productive if agents have too many after-call tasks or other administrative tasks while on the calls. 
Encourage agents to focus on customer interactions, ensuring they give their undivided attention to customers. To help agents stay focused, automate repetitive processes with AI tools that take notes during calls for agents and automatically compile a detailed after call summary quickly.
INTERACTIVE DEMO
See Talkdesk Agent Assist in action
Learn how you can empower your agents with automated assistance, contextual recommendations, and next best actions during live calls and digital chat interactions.
Why you should track average handle time in your contact center.
Keeping track of AHT allows you to: 
Evaluate performance.
It provides you with a metric to evaluate the performance of individual agents, customer care teams, and the entire contact center. Compare AHT across different agents or teams to identify top performers and highlight areas that need improvement. This data also helps you provide targeted coaching to your agents to improve the quality of their interactions with customers.
Allocate resources effectively.
Understanding AHT required to handle specific types of customer queries allows you to determine appropriate staffing levels and schedule your agents accordingly. This can reduce wait times and improve service levels.
For example, if you notice AHT peaks after releasing a new software or product feature, you can assign additional agents in advance when planning future releases.
Optimize processes.
When you analyze performance, you can identify and eliminate bottlenecks, inefficient workflows, or complex procedures that contribute to longer handle times. For example, instead of relying on multiple complicated security questions to authenticate customers, use voice recognition software to eliminate this step.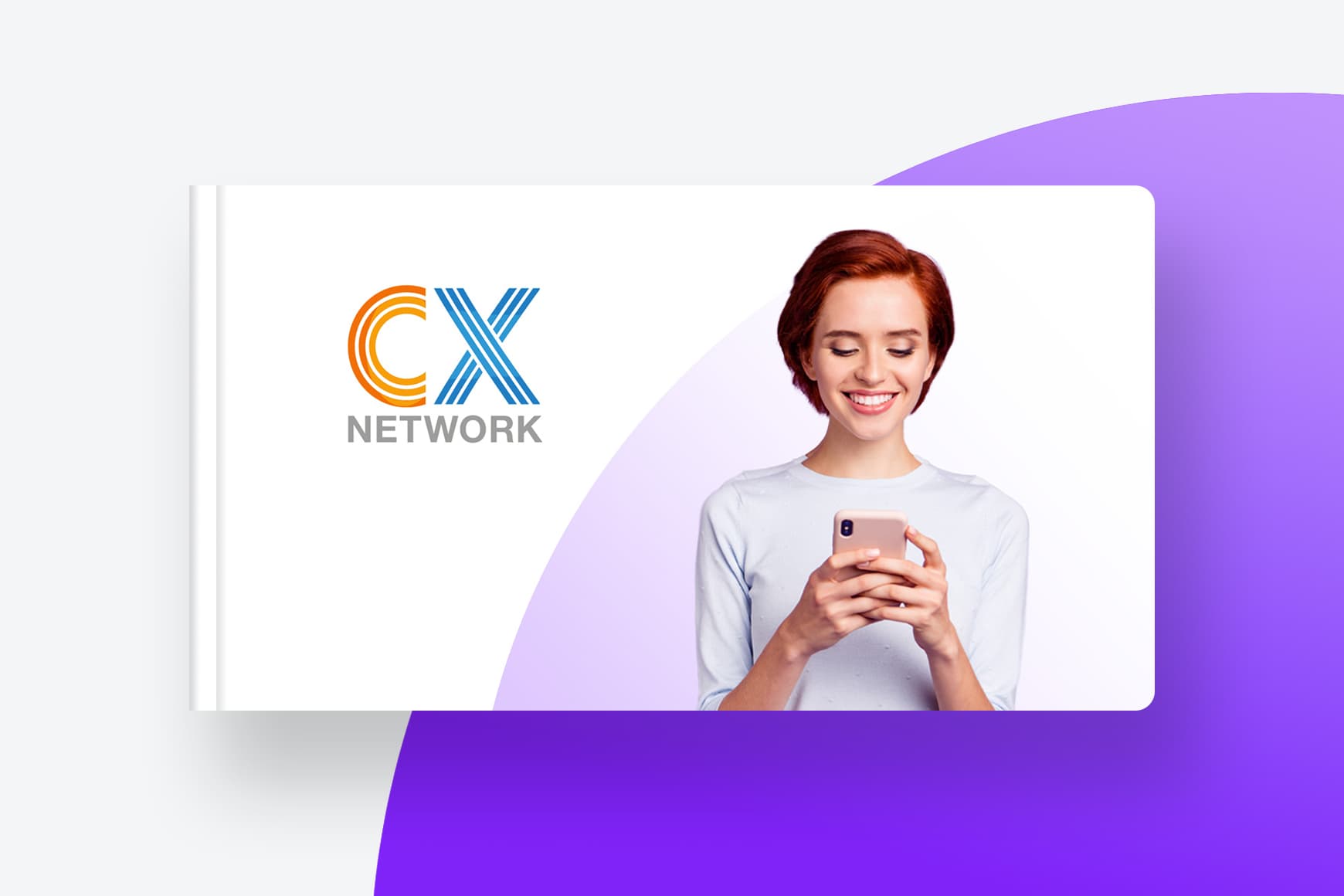 REPORT
Safe and speedy CX: Better customer protection with biometric authentication
Discover how to reduce average handle time with voice biometrics.
Reduce average handling time with the Talkdesk AI-powered contact center platform.
Ready to improve your contact center's AHT? The automatic summary feature, powered by GPT, streamlines after-call work by generating a detailed, quality call summary in seconds. It also automates repetitive tasks, offers contextual recommendations, and much more. Learn more about how our AI-powered platform helps your organization reduce average handle time and provide exceptional customer experiences.
FAQs.
What is average handle time?
Average handle time (AHT), also known as average handling time, is a crucial call center key performance indicator (KPI). It measures the average duration of customer interactions, including both talk time and any associated after-call work, like scheduling follow-up tasks.
Why is average handling time an important call center metric?
AHT reflects operational efficiency and the quality of customer experience. Optimizing it helps improve your service levels, increases customer satisfaction, and improves your overall call center productivity.
How to calculate average handling time?
The calculation for AHT uses the following KPIs: 
Total interaction time: The duration of the actual interaction with the customer. 
Total hold time: The time customers spend on hold during the interaction.
Total transfer time: The time customers spend being transferred to different agents or channels.
After-call work time: The time spent on post-interaction tasks, and any associated wrap-up or administrative tasks. 
Take the metrics above and plug them into this formula to calculate AHT: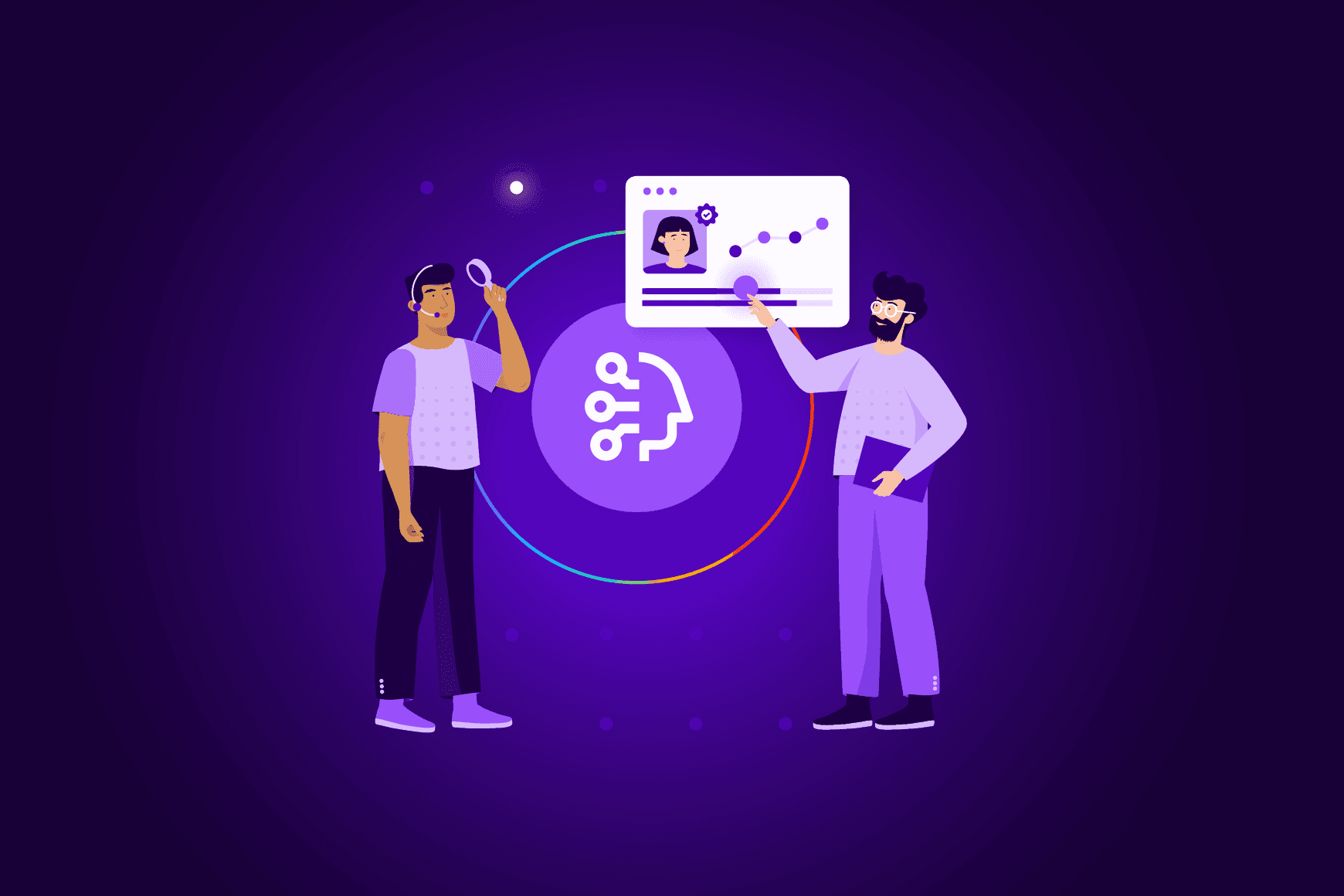 EBOOK
Smarter CX: How contact centers are transforming customer experience with AI
AI and machine learning enable contact centers to enhance CX —but how? Learn more in our free eBook.
Please wait while we validate your privacy settings.