Contact Center as a Business Advantage
Transform your contact center from a cost center to a growth center.
Your contact center is a strategic asset of your organization. It contains untapped potential to drive business growth–improving outcomes like customer lifetime value, revenue generation, employee engagement, innovation, and collaboration.
Select the outcomes that align most with your CX priorities.
Build a blueprint that goes beyond containing costs and into driving growth, with the Talkdesk CX Strategy Value Framework.
Define, prioritize, and execute on your contact center initiatives using the CX Strategy Value Framework™.
Maximize revenue from new and existing customers.
Everyone that engages with your customers has the power to drive revenue, including your contact center agents. Enable your agents to contribute to your company's bottom line by becoming trusted advisers who drive revenue growth and customer acquisition.
Grow customer loyalty, retention, and lifetime value.
Gone are the days of reactive engagement. Thoughtfully, proactively, and predictively connect with your customers on their terms to continue being the brand they love. The results? Improved customer lifetime value and relationship growth.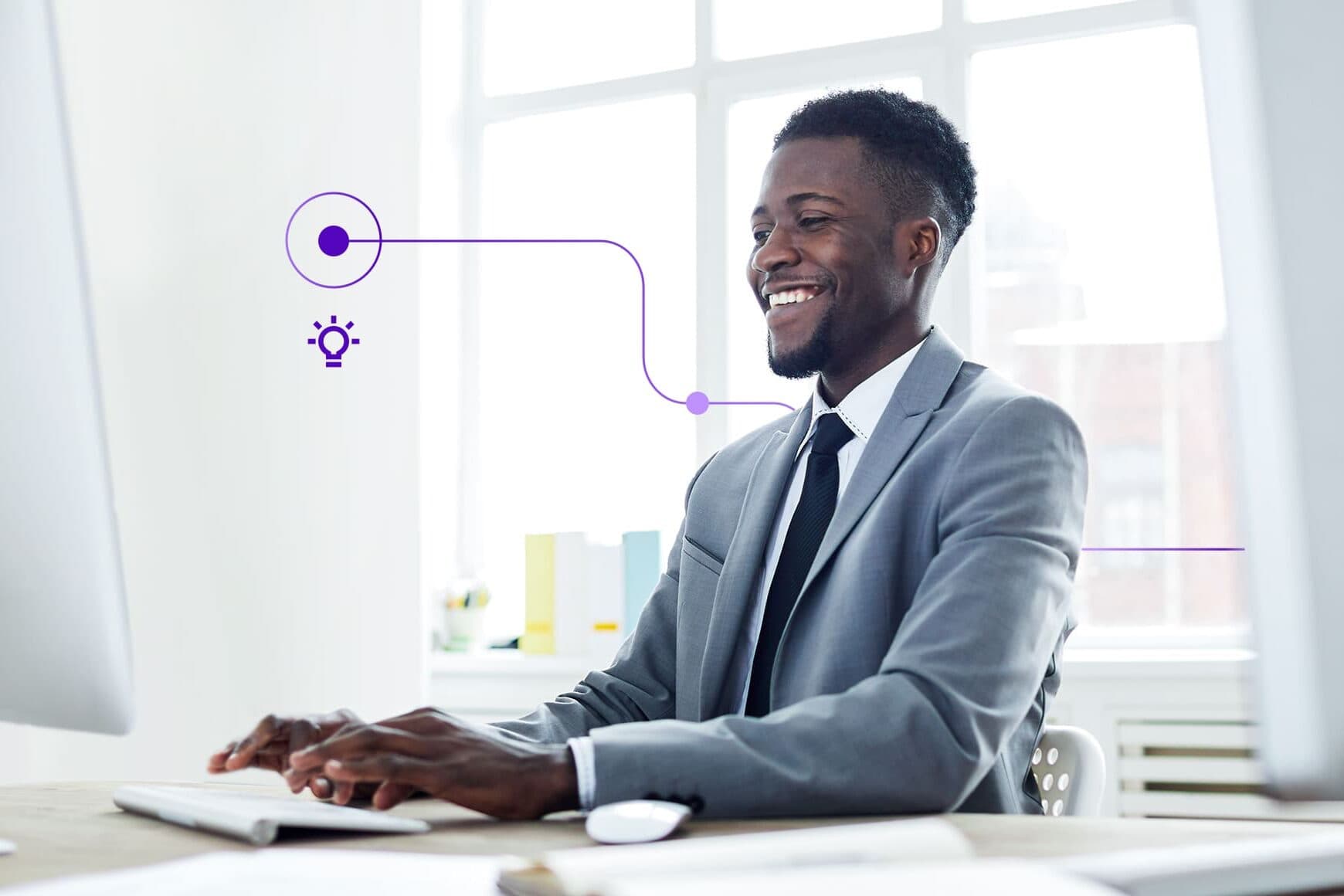 Fuel innovation and collaboration across your organization.
Your contact center is a rich source of customer data and feedback. Mine, convert, and transform that data into informed recommendations for your broader organization. Amplify the voice of your customers to inspire cross-functional alignment, compelling strategies, and enterprise collaboration.
Enhance your brand and net promoter score.
Every conversation between your customers and your team matters–your employees (especially your customer service agents) are your greatest brand ambassadors. Ensure they represent your company, values, and policies appropriately and consistently, so your customers know what your brand stands for. Not only will this promote employee engagement and brand enhancement, but you'll also cut acquisition costs because your customers will become your best advocates.
Spread the wealth. Unleash the power of your contact center across every department in your organization.
IT & Operations Teams
Sales & Revenue Teams
Talkdesk is your one-stop shop for everything you need to drive growth through your contact center.
Please wait while we validate your privacy settings.