solutions | Government & Education
Redefine the citizen and student experience.
A modern cloud contact center platform for government entities and educational institutions.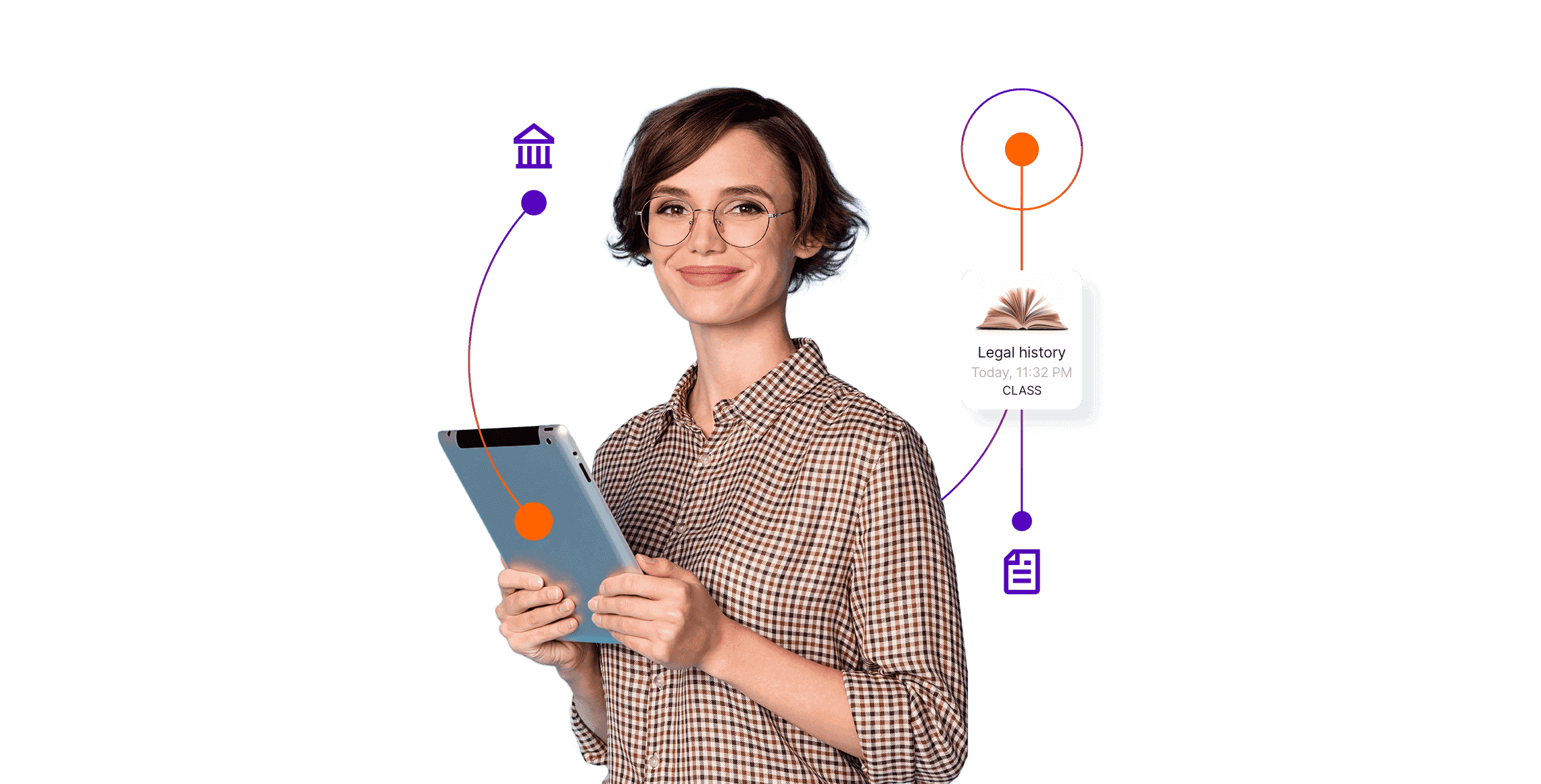 Digitally transform the constituent journey.
Talkdesk CX Cloud™ is an end-to-end contact center platform delivering everything needed to improve citizen relationships and guide student journeys while optimizing operational efficiency, meeting resource constraints and focusing on your mission. CX Cloud is FedRAMP® In Process, providing the highest levels of security, privacy, and compliance for your organization.
Simplify access to government information.
Empower citizens to help themselves with AI-powered self-service options for easy access to frequently sought information. Leverage automation and machine learning (ML) to route complex inquiries to live agents best equipped to respond, resulting in greater productivity, operational efficiencies, and an improved customer journey.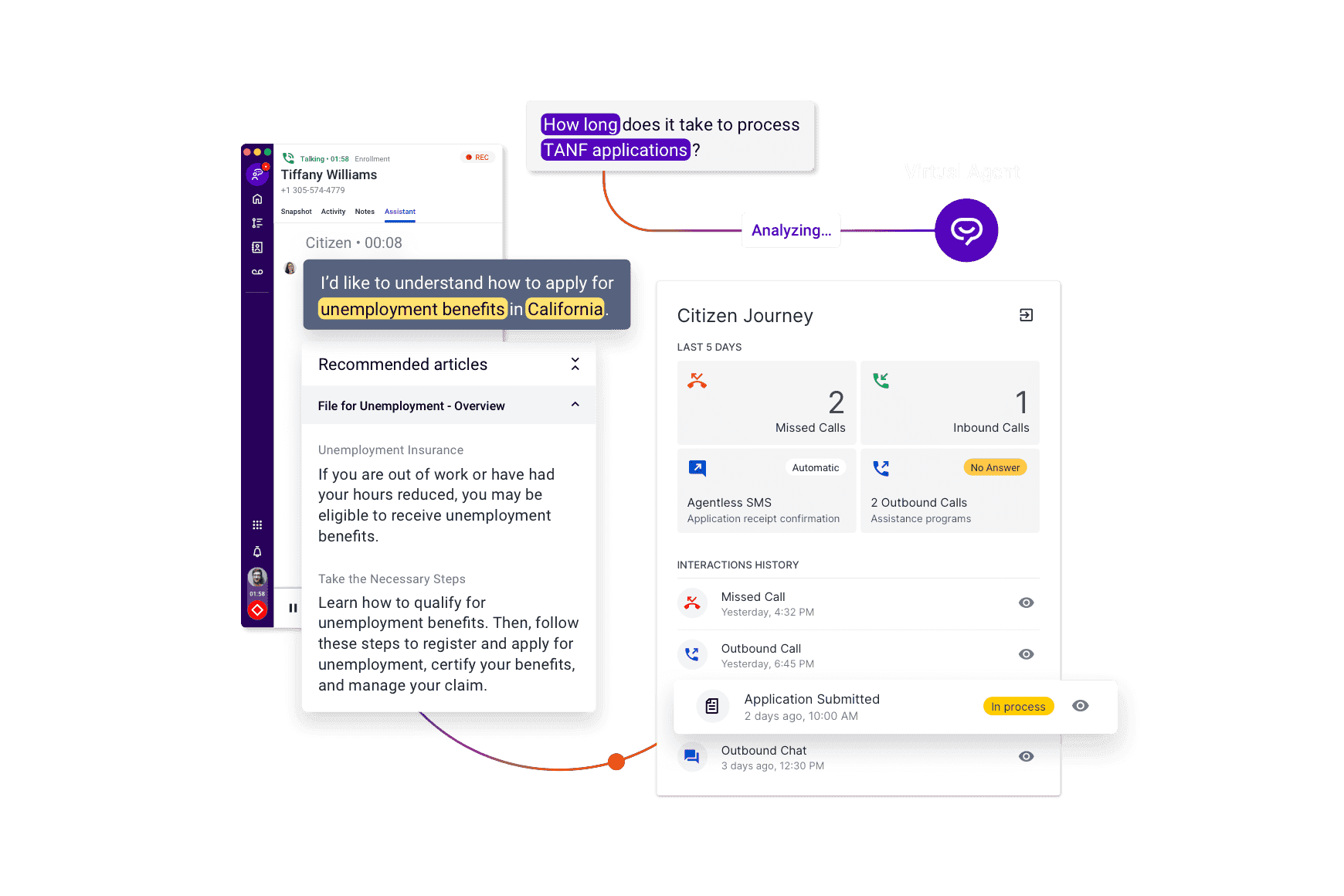 Transform government assistance program delivery.
Improve the benefits administration process and proactively communicate with constituents with the Talkdesk Citizen Engagement solution for government contact centers.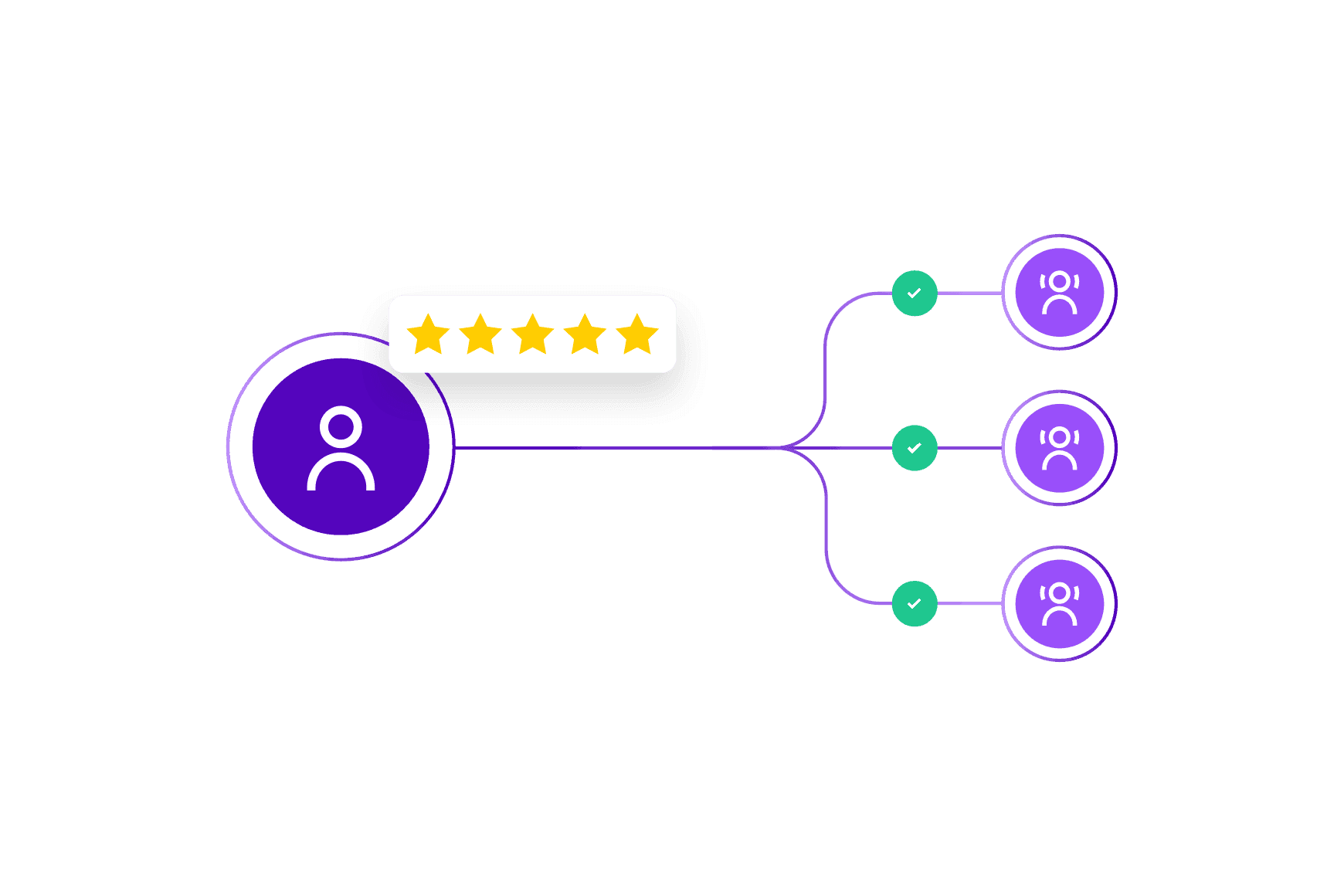 Improve reliability to better serve stakeholders.
State and local government entities are relied upon for guidance, especially during crises. Explore how to rapidly achieve elasticity and scalability to serve as a trusted source of vital information. Talkdesk CX Cloud is FedRAMP In Process and offers the most comprehensive set of company security certifications and standards across information security, privacy, and engineering security. We also stand by our performance with an industry-leading voice quality and uptime SLAs.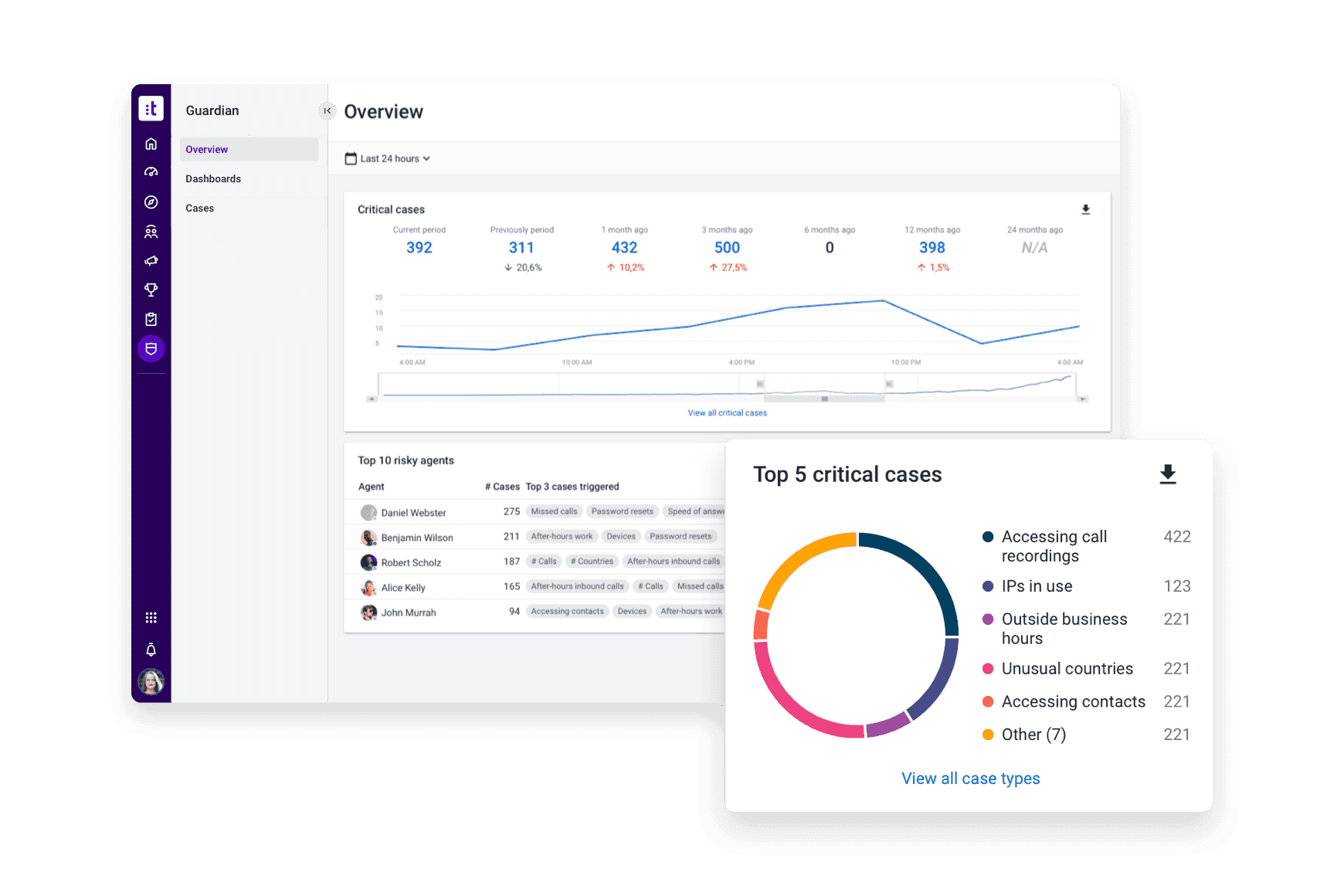 Enable government employees for remote work.
Empower agents to work from anywhere with security in mind. Leverage AI to identify patterns and provide visibility into network health, agent activity, vulnerabilities, and suspicious behavior.
Embrace the future of remote work environments with high security standards and regulatory compliance, while safeguarding sensitive citizen data.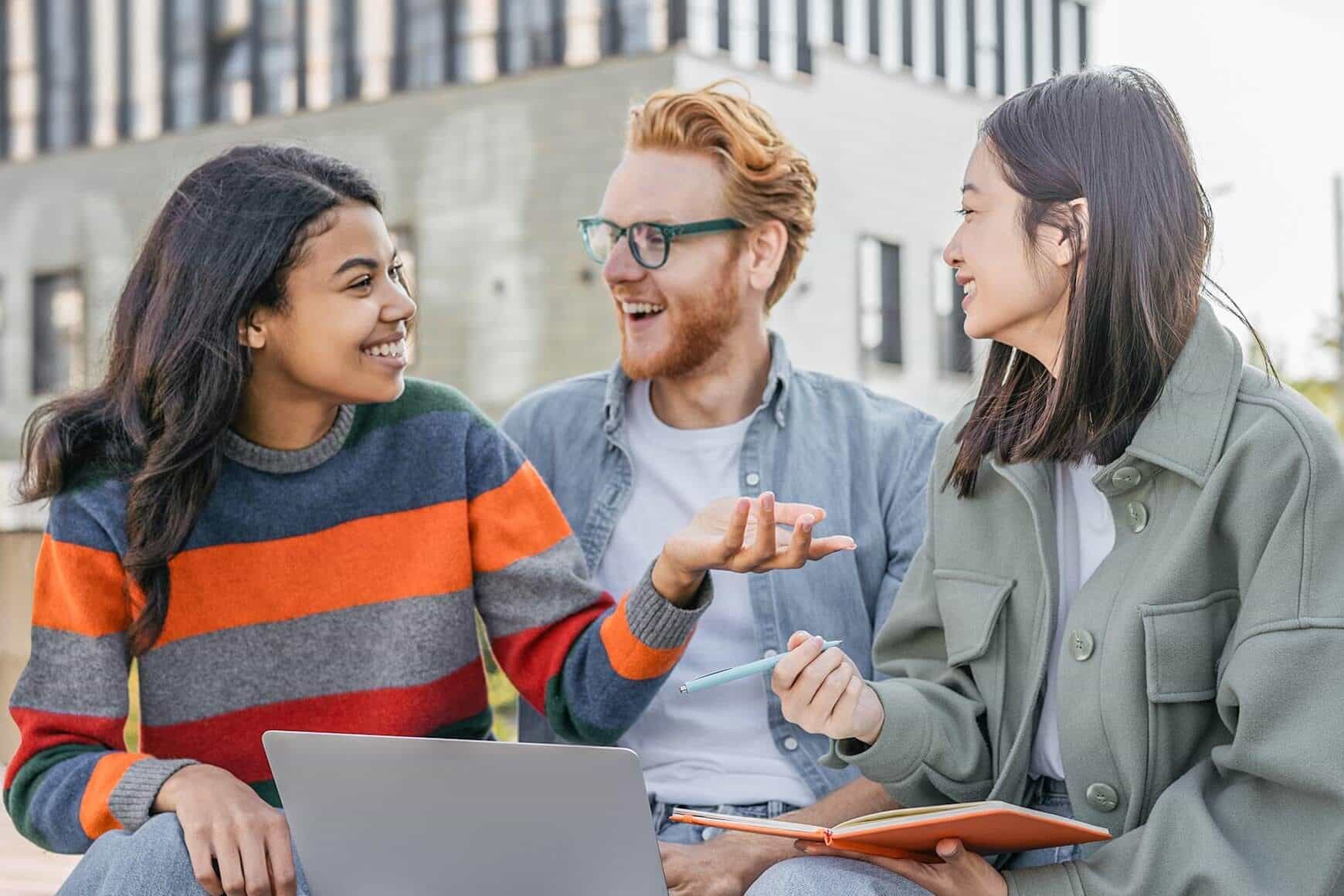 Impact student success.
Streamline administrative processes for admissions, registrations, financial aid, and student services and deliver unified advising experiences.
Please wait while we validate your privacy settings.