The data-driven contact center: Mapping and measuring the omnichannel customer journey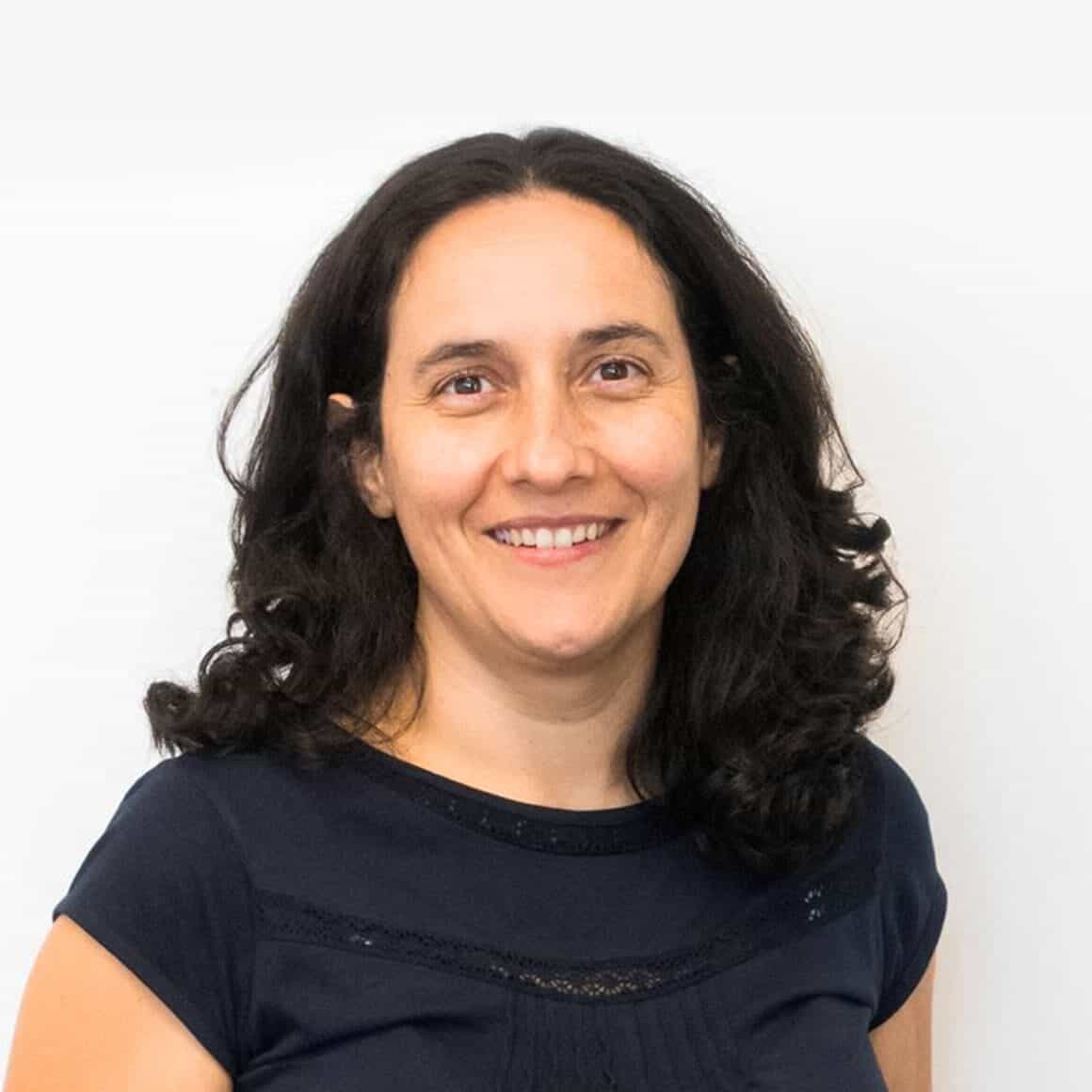 Tell me if this sounds familiar. Your customers are demanding more ways to engage with your business. Your call times are blowing out, and let's not even start on your first call resolution (FCR) numbers. Your digital channels seem to be doing well, but you can't really quantify it.
You know it's time to embrace omnichannel customer experience, but you're not sure which channels to focus on first or how to make them successful? 
In this guide, we'll show you: 
We'll also share some strategies to improve the quality of your data, and how to use it to make business decisions, like moving to a scalable omnichannel solution.
What is an omnichannel customer journey, and why it's important for your contact center. 
An omnichannel customer journey is a seamless, integrated customer experience across multiple channels and touchpoints, including offline channels like the phone, as well as digital channels such as social media, chatbots, and mobile apps. It aims to provide a consistent and cohesive experience for your customers, regardless of the channel or device they use to engage with your business.
Most businesses today take a multichannel approach to customer service—that is, they support a variety of channels, but they aren't integrated. For example, agents might have access to call logs, but they can't access information from interactions over social media. 
Customers are frustrated by a multichannel approach. In fact, Salesforce's 2023 State of the Connected Customer Report found that 83% of customers surveyed say they're more loyal to companies that provide consistency across departments, yet 66% say they still feel they have to repeat or re-explain information to different representatives, even in the same call. 
Your customers will no longer accept frustrating experiences. They expect you to have a 360º view of all their interactions, history, and information. This holistic approach is at the core of a successful omnichannel customer journey.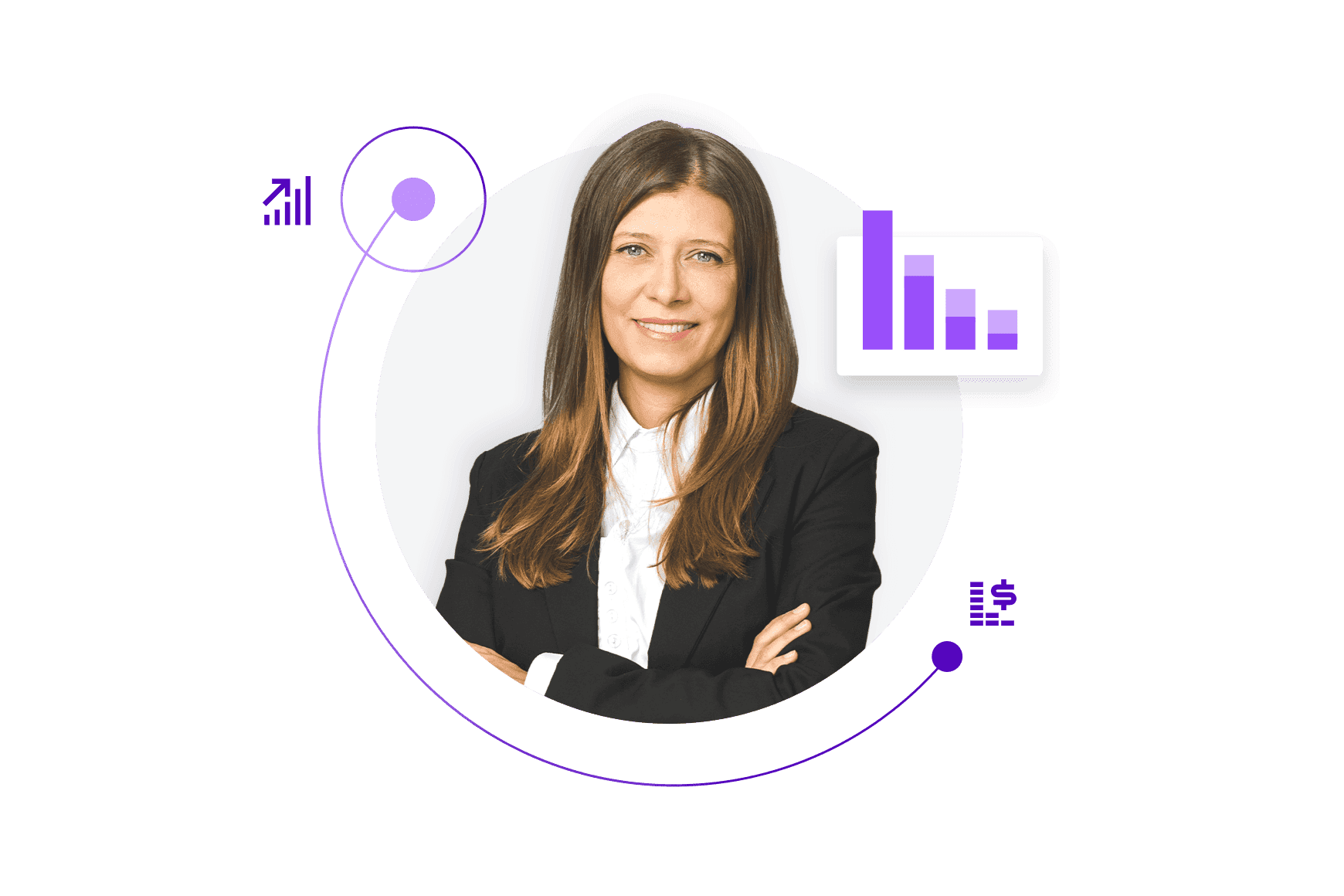 ON-DEMAND MASTERCLASS
Save costs and drive business growth through CX strategy optimization
Learn how to define, measure, and execute a CX strategy that delivers optimal outcomes based on your business needs.
Eight steps to map an omnichannel customer journey. 
Understanding customer behavior is a crucial first step when you decide to take an omnichannel approach to customer service. There is no better way to do this than to map your customers' journey across all of your digital and offline channels. 
This involves understanding, documenting, and visualizing the various touchpoints and interactions a customer has with your organization—not just with your contact center.
Here's a step-by-step approach to mapping your customer journey:
1. Identify your channels.
Determine the channels through which customers interact with your business. This could be phone calls, email, live chat, social media, or self-service portals.
2. Define customer personas.
Develop customer personas to represent different segments of your customer base. Consider demographics, preferences, needs, and behaviors to understand their expectations and goals. To attract and retain the right customers, you need to understand who they are and what they expect, so that your omnichannel approach isn't just a replication of your existing processes in a new format. To align with your larger strategic goals, your omnichannel strategy should target your ideal customers, and meet them where they are. 
3. Note all touchpoints. 
Identify and jot down all the touchpoints across every channel that customers engage with your business using these criteria: 
Awareness: What is the point at which your potential customer becomes aware of the problem they are facing? Do your customers read your blogs? Are they watching Youtube tutorials you've produced? Are you ranking on any comparison sites? Where are you being seen by potential customers who are not yet educated on their problem?
Consideration: What is the point at which the customer begins to realize there is a solution to their problem, and your organization might be it? How are they finding your social media profiles? Where are they being driven to your website from? Are they seeing your ads on Facebook or Google ads? Do they see your solutions recommended on industry websites? Where are you converting your customers to initiate the sales process, and which channels are most successful?
Purchase: Where are your customers buying from you? Where do they initiate sales, and then stop? At this stage you want to consider things like abandoned cart data on your website, and conversations that have dropped off from your chatbots or sales team. Where do you convert the most sales? Where do you convert the least? Why? Where are sales conversions dropping? Get granular. Which agents are converting the most customers? Why? When creating a future state version of your omnichannel journeys, this information will help you make data-driven decisions about where to focus your budget, and improve the process. 
Service: Where do customers go when they need help with your products or services? Where do they ask questions? On your social feeds? In your inboxes? Emails? As blog comments? What channels could you be missing opportunities to provide support? Engage your agents in this conversation. What are the most frequently asked questions they receive on a daily basis, and how could you convert this into an externalized self-service knowledge base for your chatbots, or a customer portal where customers can find answers to their own questions? 
Loyalty expansion: How do you continue to retain your customers after purchase? Do you have a newsletter? An affiliate or referral program? A loyalty program? Or nothing at all? What could you offer to retain customers once they have made their first purchase? How could you encourage additional purchases at the point of sale? How could they be rewarded for recommending you to a friend and effectively growing your lead base for them?
4. Analyze interactions.
Analyze your customer interactions and journeys across channels to identify common patterns, bottlenecks, and opportunities for improvement. Look for points of friction or inconsistency, and scrutinize customer feedback for clues. Don't skim over this step. Your omnichannel experience must be data driven to be effective. Give your customers what they want and they'll remain loyal. 71% of consumers switched brands at least once in the past year. The more customers you can retain, the better your bottom line.
5. Document the omnichannel customer journey.
Create a visual representation of the customer journey map, including each touchpoint, customer actions, emotions, and key decision points. You can leverage the Talkdesk visual flow designer to map your customer journeys. Just point, click, and publish.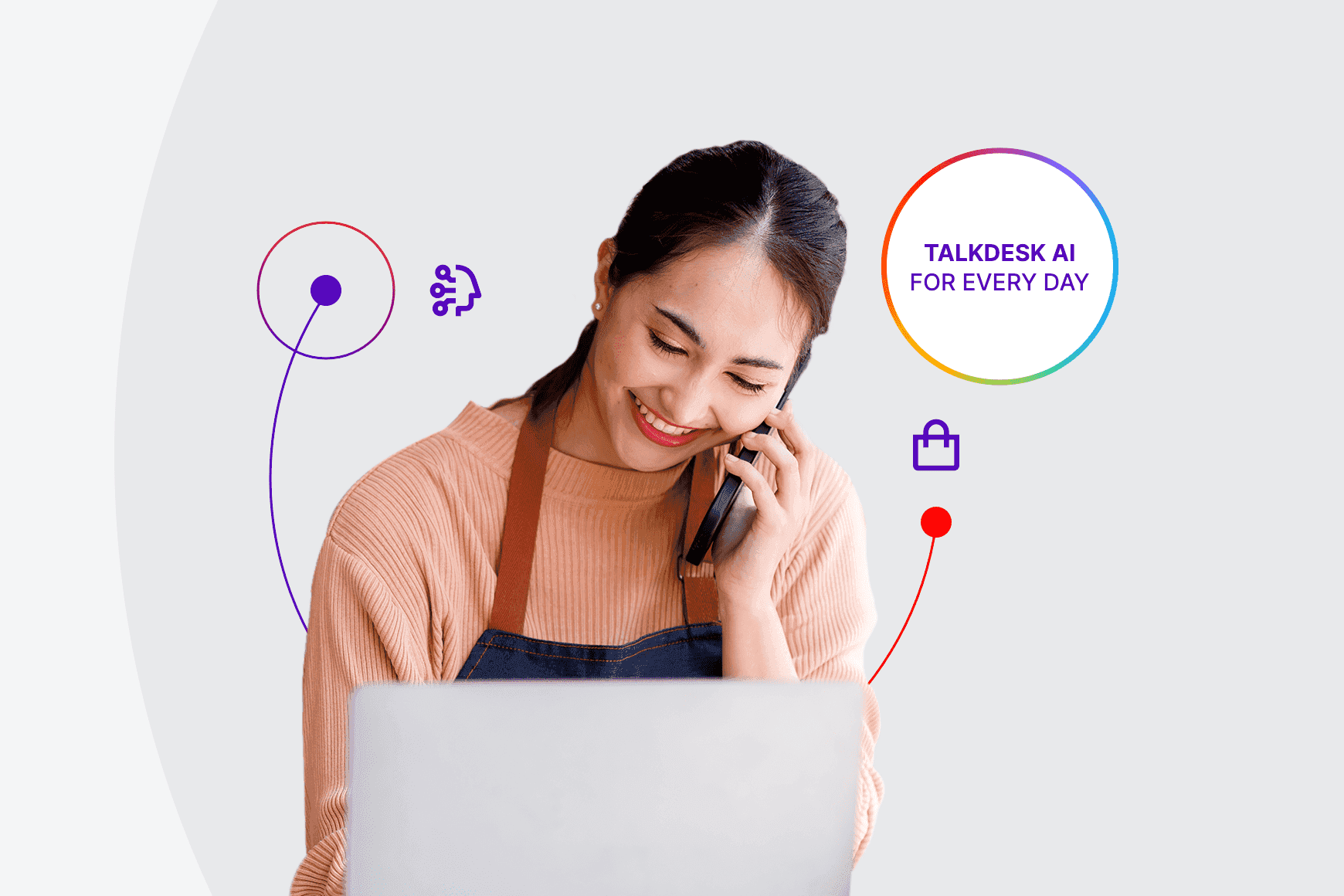 WEBINAR
Contact center insights: The gold mine retailers don't know they have
Learn how you can analyze interaction data, sentiment, and emotion to understand why customers are reaching out, and how these insights can inform decision-making.
6. Enhance channel integration.
In this step, identify areas where channels can be better integrated to provide a seamless experience. For example, if your customer emails about an issue, then follows up via chat, your agent should be able to see the email and immediately provide support. With integrated channels, your agents should have a 360º view of each customer. This enables your agents to provide a seamless experience regardless of where your customer contacts your business.
7. Continuously monitor and adapt.
Before deciding that your customer roadmap is complete, monitor it. Regularly review and update it based on customer feedback and evolving needs to can be sure you've mapped everything. Monitor key metrics such as customer satisfaction, first contact resolution, and channel-specific performance to track improvements. 
8. Foster cross-team collaboration.
Encourage collaboration among contact center teams responsible for different channels. This helps with consistent messaging, knowledge sharing, and alignment on strategic goals. The days of siloed sales, marketing, and CX teams are long gone. Just as your customers expect an integrated experience, your teams should be collaborating on customer experience from first interaction to becoming a raving fan.  
Mapping the omnichannel customer journey in so much detail enables you to gain a holistic view of all customer interactions and identify opportunities to optimize your processes, enhance customer satisfaction, and increase your revenue at the same time.
The data-driven contact center: Measuring customer service.
When mapping your customer journey, use your customer satisfaction metrics to determine where to make improvements.
Customer experience (CX) omnichannel metrics.
There are three key metrics that define customer satisfaction across an organization. Within your contact center you'll be tracking more specialized metrics like first call resolution (FCR), call volume, and average call times. But for the benefit of this exercise, keep your focus on overall metrics that come directly from customers, such as:
Net Promoter Score (NPS): NPS measures customer loyalty and advocacy by asking customers how likely they are to recommend your brand to others. It provides an overall assessment of customer satisfaction.

Customer satisfaction score (CSAT): CSAT measures customer satisfaction by asking customers to rate their satisfaction with a specific interaction or experience with your business. It helps identify pain points and areas for improvement.
CES: CES measures the ease of the customer's experience when interacting with your brand. It assesses the effort required to achieve their desired outcome, highlighting opportunities to reduce friction.
WEBINAR
How to turn customer conversations into actionable insights
Learn how to find patterns in customer intents and sentiments so you can create seamless omnichannel customer journeys.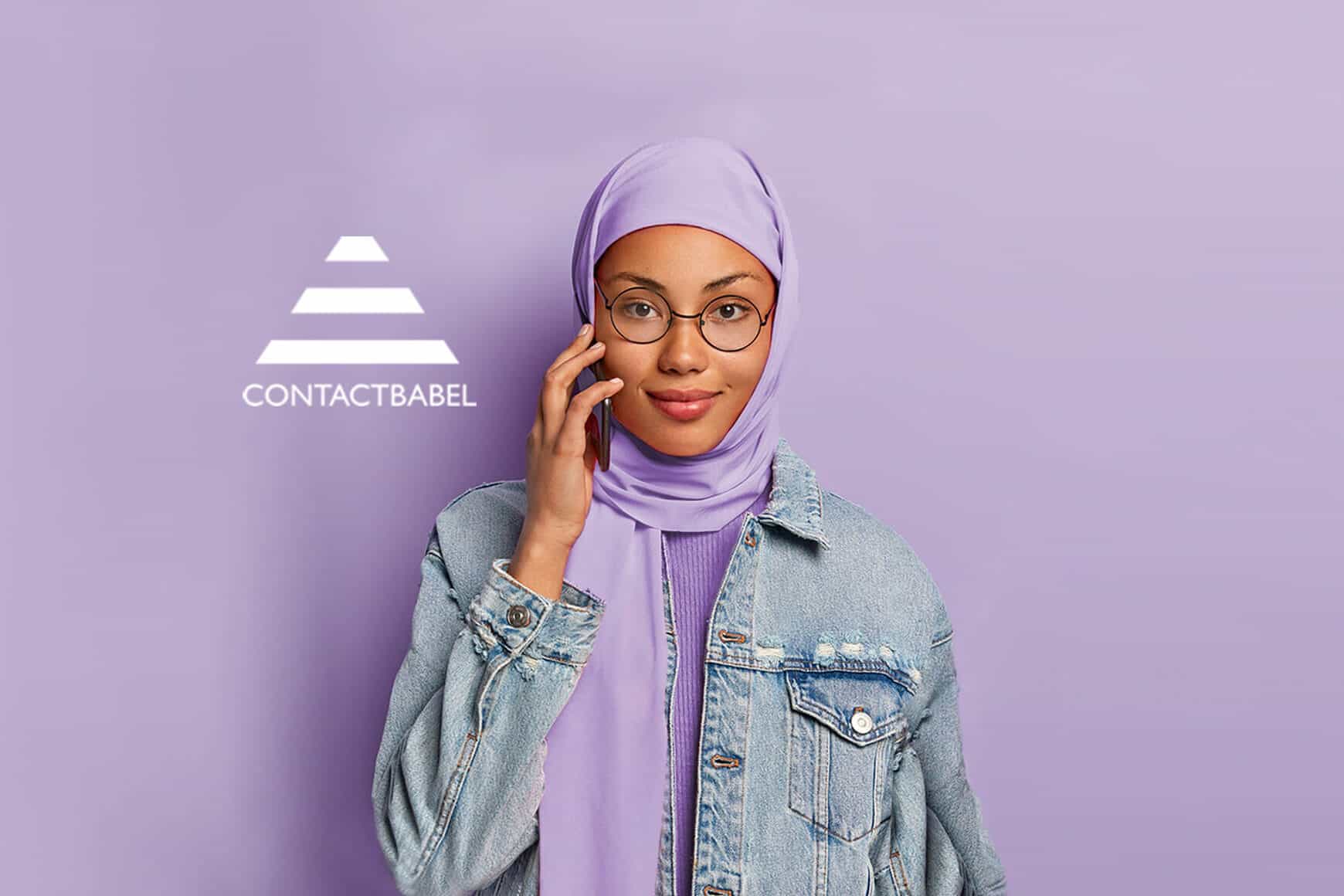 EBOOK
The inner circle guide to customer interaction analytics
Get expert tips for leveraging interaction analytics to optimize efficiency, reduce costs and increase revenue.
Please wait while we validate your privacy settings.