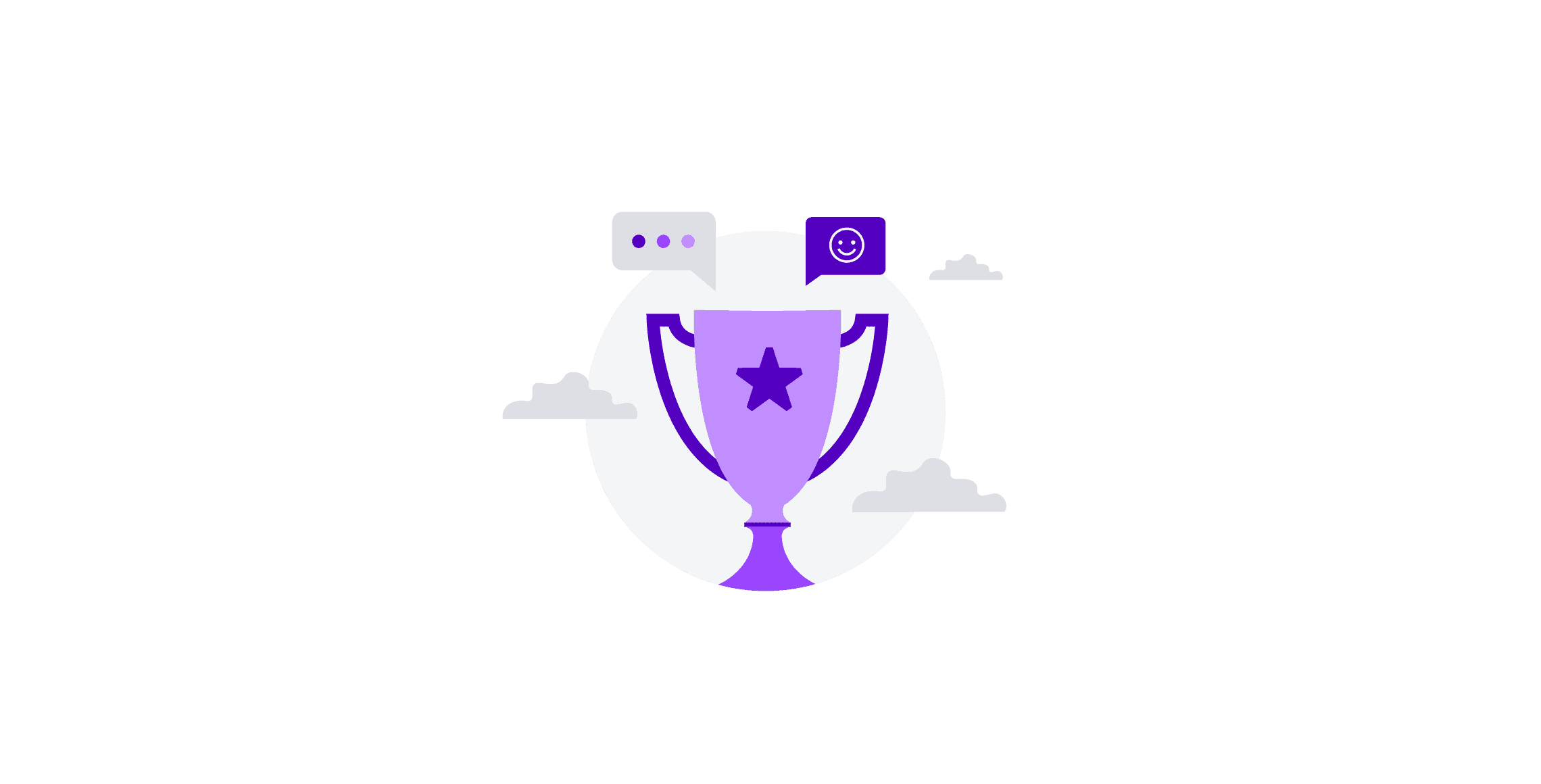 7 Winning Customer Service Strategies
Today's customers are demanding nothing less than perfection. In fact, 91% of unhappy customers will not willingly do business with you again (source: Lee Resources).
In order to stay ahead of the competition, developing effective and cohesive customer service strategies is critical. This infographic will arm you and your customer service team with seven winning strategies that are sure to make an impact on your customers' satisfaction and engagement.
Here are your 7 customer service strategies for the year:
1. Optimize Agent Training
Invest in an agent training program to ensure your agents are empowered and prepared to meet customer needs. Make sure your agents know what customers expect when they reach out to support (92% want to be treated with dignity, 76% want assurance that their problems won't be repeated, 74% want an explanation, 63% want an opportunity to vent, and 62% want an apology). (Source: MIT Sloan)
2. Choose the Right Tools
Ensure that your helpdesk and call center software meets the needs of your customers and agents. What helpdesk buyers complain most about their software is: 24.6% poor UI, 21.3% missing features, 11.5%lLack of help/documentation, 8.2% complex signup/login, 34.4% other (bugs, downtime, price, etc.). (Source: GetApp)
3. Improve Call Center KPIs
Develop a list of key performance indicators (KPIs) you will use to measure your customer service efforts. Three important KPIs are first call resolution (26% of consumers are transferred from agent to agent without a resolution), average time in queue (75% of customers say it takes too long to reach a live agent), and average abandonment rate (67% of customers hang up the phone, frustrated they couldn't talk to a real person). (Sources: Harris Interactive and American Express)
4. Personalize the Experience
Make sure your agents have access to customer information so they can provide personalized service. Your business tools should help agents see previous interactions (phone, email, chat, social media), support requests, and cases, notes and events.
5. Make Data-Drive Decisions
Use metrics and reporting to develop solid conclusions that will help drive results. 96% of companies are unsatisfied with their ability to use data (Source: Aberdeen Group). Companies using customer analytics report a 58% improvement in employee performance. They are also more likely (89%) to map buyer journeys to business activities, and more likely (87%) to identify how each channel contributes to results. (Source: Aberdeen Group)
6. Optimize Quality Assurance (QA)
QA practices help to enhance service quality, increase efficiency and reduce wasteful spending. Almost 9 out of 10 U.S. consumers say they would pay more to ensure a superior customer experience (Source: Harris Interactive). To optimize QA, use tools like call monitoring and recording, agent reporting and call barging.
7. Offer Omnichannel Support
Provide support on the channels your customers use to reach you. Channels customers prefer to use are phone (36%), email (25%), online support portal (5%) and social media (2%). (Source: Parature).
Works cited in this infographic:
2013 National Customer Rage survey (MIT Sloan)
"How to Choose Helpdesk Software" (GetApp)
2012 Global Customer Service Barometer (American Express)
Harris Interactive Poll
Customer Analytics: How to Make Best Use of Customer Data (Aberdeen Group)
2015 U.S. State of Multichannel Customer Service Report (Parature)
Improving Your Call Center is the Easiest Way to Improve Your Customer Experience.