Develop teams that deliver exceptional CX with contact center Performance Management.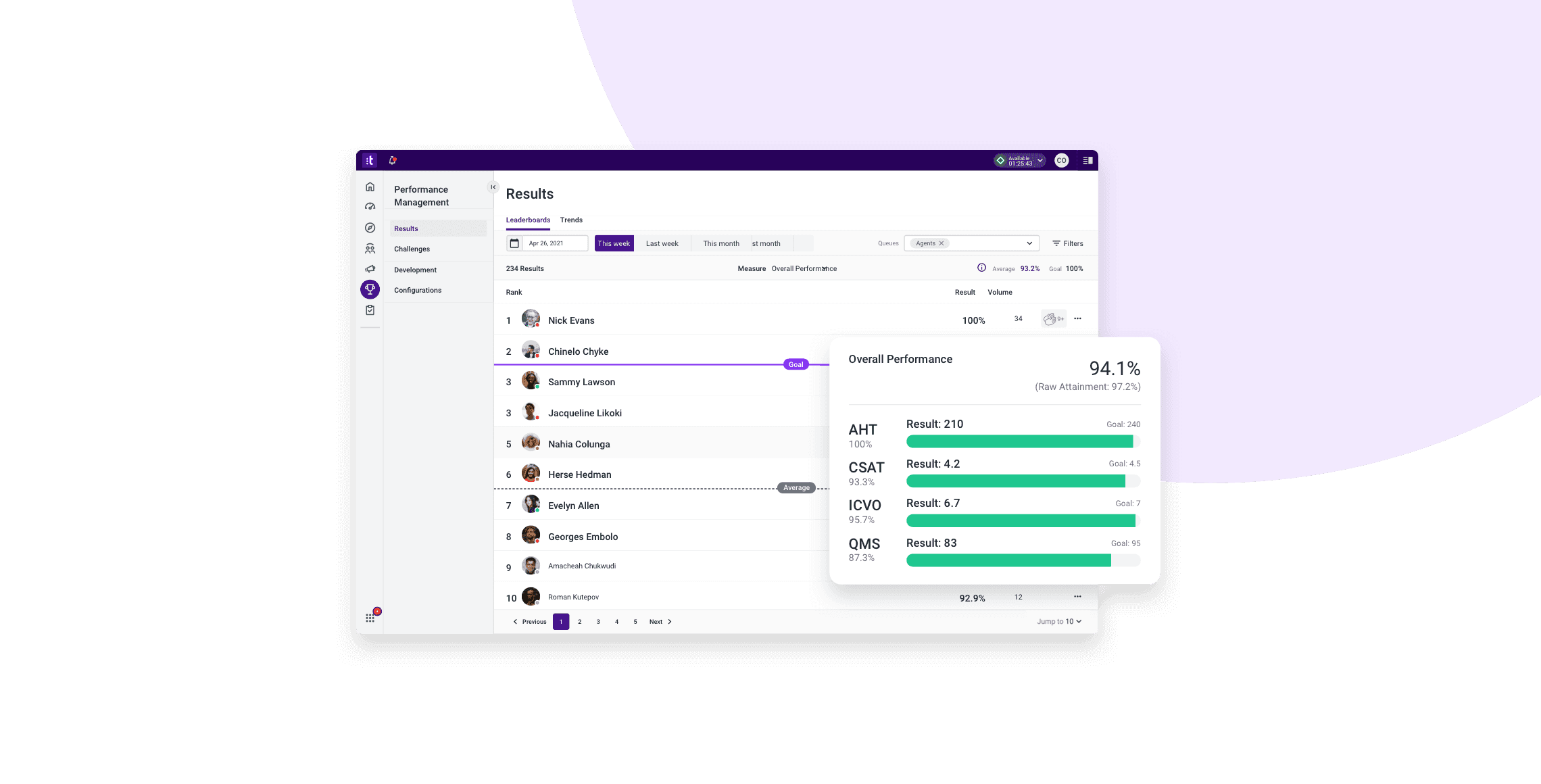 Close the loop between insights and action.
Talkdesk Performance Management™ provides managers with the tools they need to maximize the potential of every agent. Measure and track agent performance over time using interactive leaderboards and benchmarks, while developing and engaging agents with intuitive coaching workflows, recognition, and gamification.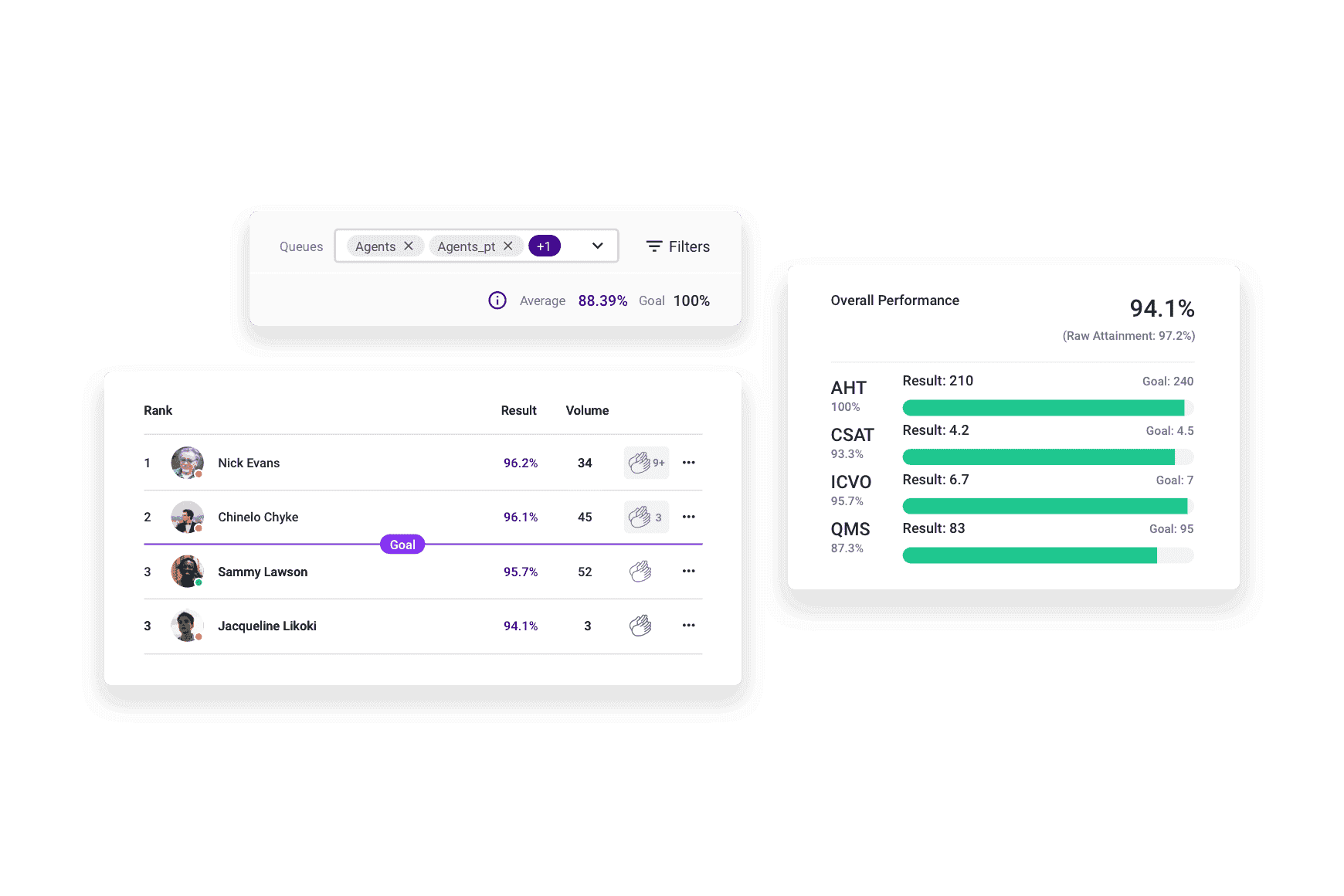 Empower management with insights and benchmarks.
Leverage leaderboards and interactive visualizations that provide a holistic view of agent and team performance from day one. Equip your supervisors with the insights they need to evaluate results against goals and peer benchmarks across metrics like CSAT, AHT, Quality Scores, and more.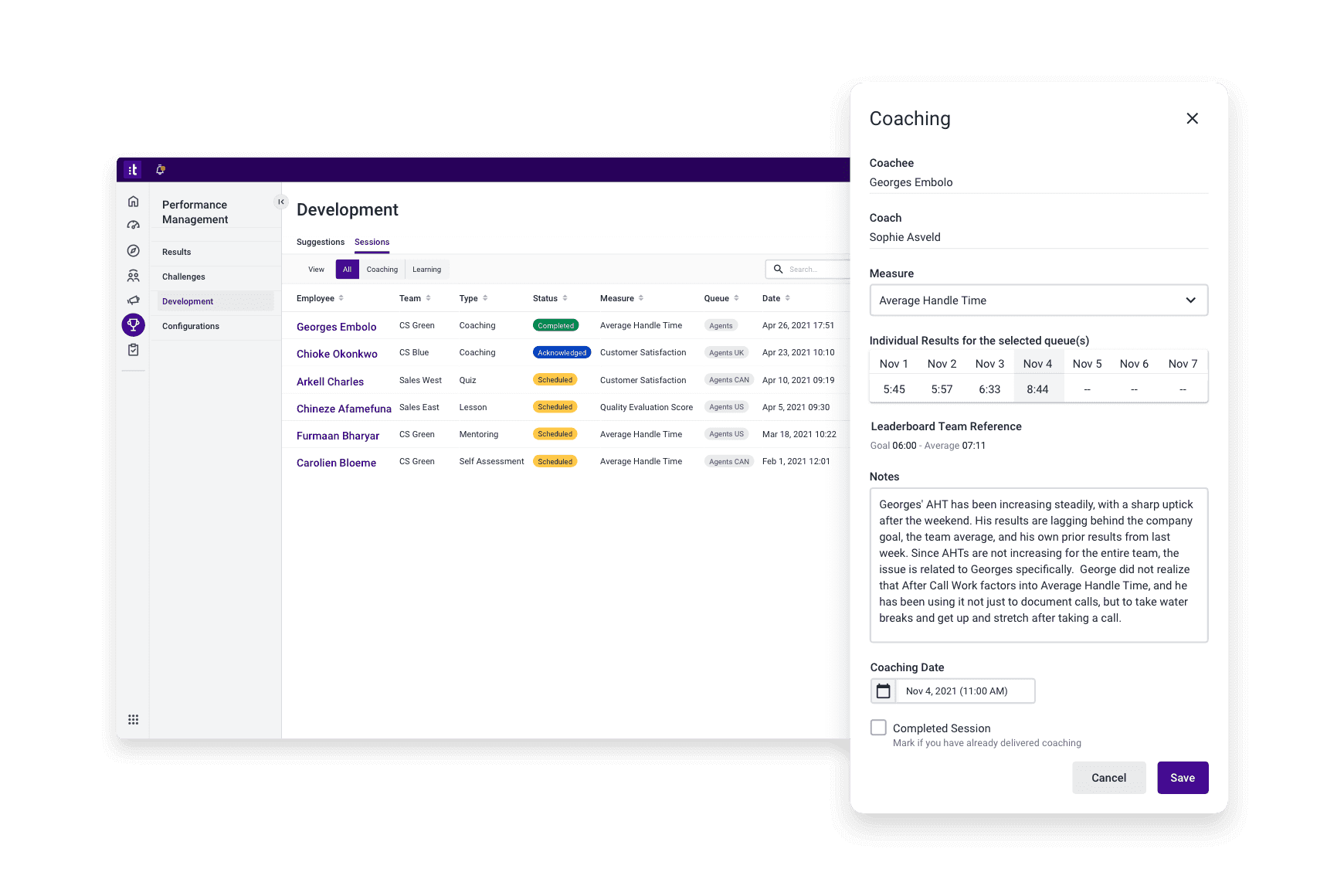 Deliver timely, personalized coaching.
Connect individual results with tangible opportunities for improvement. Trigger click-to-coach workflows directly from leaderboards. Provide the contextualized coaching agents need to develop new skills and chart a path to peak performance.
Keep your teams motivated and engaged.
Mobilize your agents and teams towards goal achievement with gamification capabilities that help generate healthy competition. Make sure top performers feel acknowledged and motivate every agent towards self-improvement by giving them visibility into their own performance and how they compare with others.
Talkdesk Performance Management key features.
What is performance management?
Performance management refers to the process of tracking your contact center's functions and making sure that it's working efficiently and goals are being completed. Contact center performance management software helps accomplish this on a per-agent and per-team level, often through tracking KPIs, automated goal setting and development plans, peer benchmarking, gamification, social recognition, and targeted, personalized coaching.
Why is contact center performance management important?
A good performance management system is critical to the well-being of your company because even though it takes time and effort to track key performance indicators (KPIs), give performance reviews, and establish strategies to motivate your agents, the subsequent benefits will be well worth it. It will not only help your business stay on track by ensuring high-quality services, but the performance management process also helps your agents grow professionally.
What are the elements of effective performance management?
The five elements of good performance management are:
Establishing your team's responsibilities.
Observing their performance with insights and benchmarks.
Delivering timely, personalized coaching to maximize impact.
Engaging and motivating your team.
Closing the customer/agent loop with customer feedback surveys.
By following these steps, you can ensure a high-quality customer experience and an effective feedback loop for your agents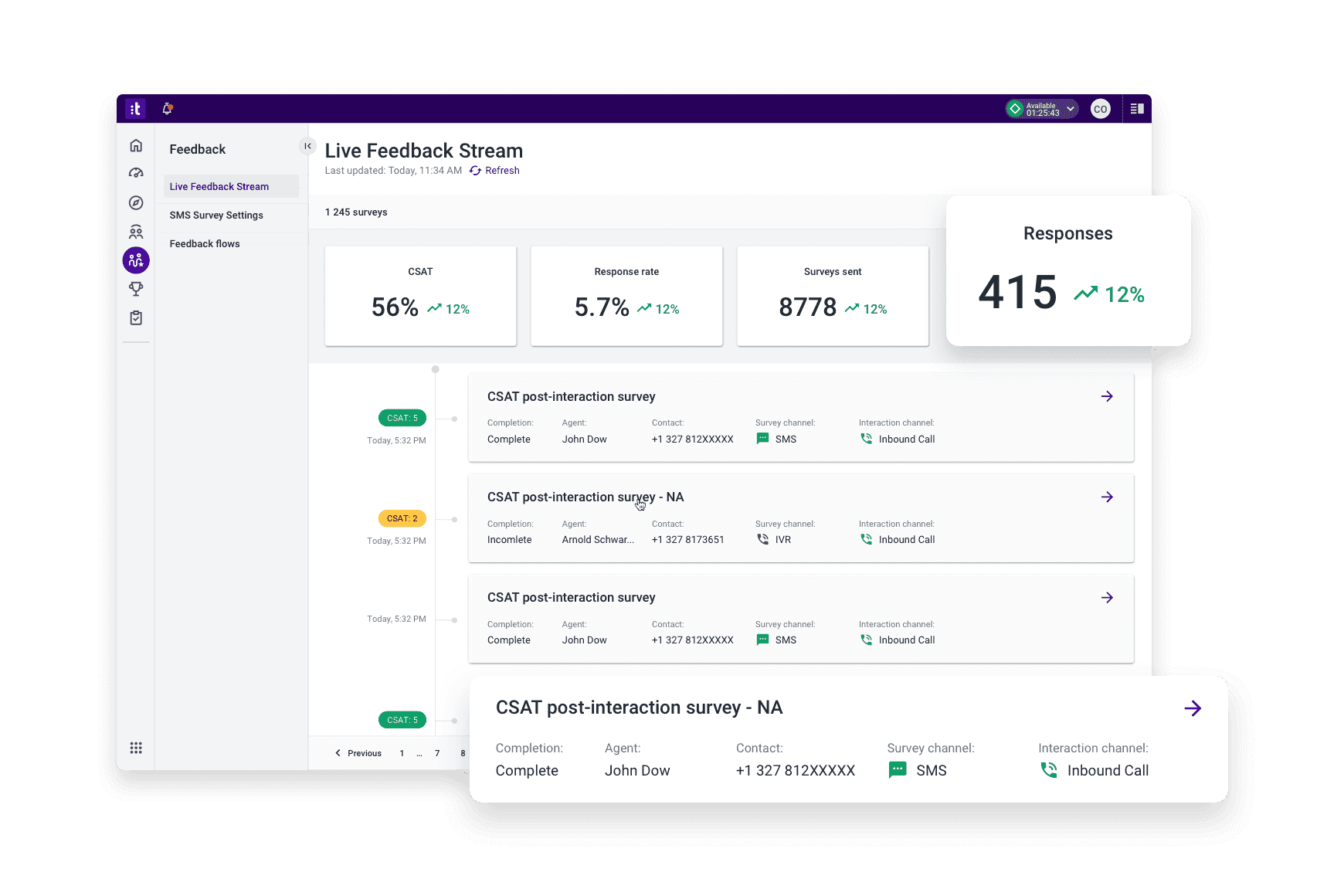 Drive customer-centric performance improvement.
Close the loop between agent performance and the customer experience. Augment your coaching and development plans with Talkdesk Feedback™ survey data to coach more effectively and track the impact of your programs on customer loyalty and satisfaction.
Please wait while we validate your privacy settings.