Top 12 important contact center representative skills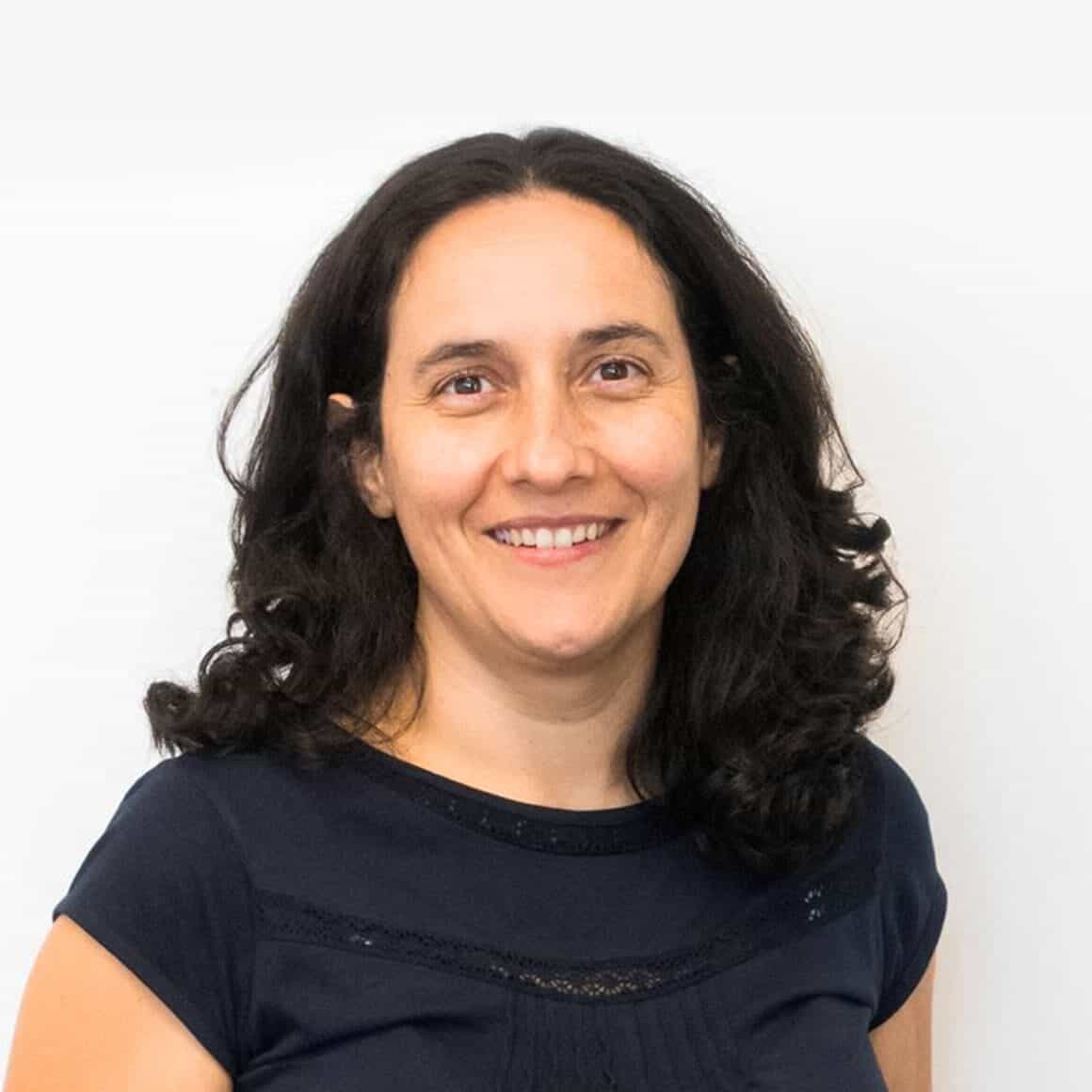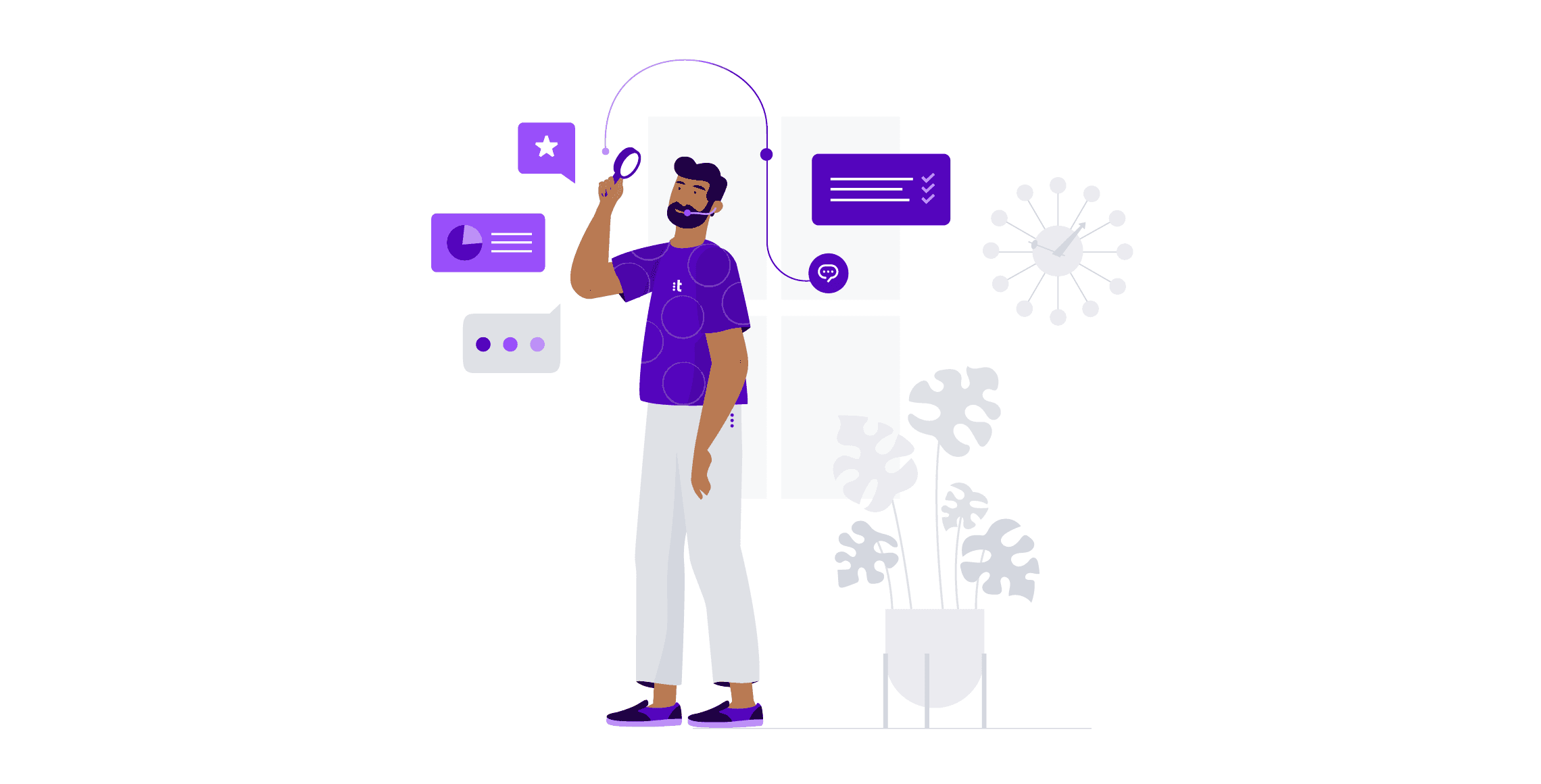 Contact centers can be challenging places to work. Agents need to be able to keep up with a fast-paced environment, work with several types of customers, and stay calm, flexible, and friendly under pressure.
It takes the right contact center agents to create a successful customer experience. Hiring an excellent contact center agent is just as important as having the right contact center software. Candidates can be screened based on a variety of criteria, such as personality, skill, fit, and motivation, during the hiring process. Regardless of your list of prerequisites, it's helpful to know exactly what contact center skills make a successful agent.
What a contact center representative does. 
An agent's day-to-day responsibilities will greatly depend on the type of call center they work in. This is a general overview of the responsibilities a call center customer service agent may have:
Communicate with customers on a variety of channels.
Over the past few years, the way we communicate with one another has evolved tremendously. So, it's not surprising that many companies are evolving their contact centers to be omnichannel. This means their agents can communicate with customers on several channels seamlessly. For example, an agent may help customers via telephone, email, social media, live chat, text, and others. A contact center agent should be comfortable providing service on every channel.
Resolve customer issues efficiently and courteously.
Most call center jobs are customer service positions, which means agents are often on the frontlines, directly communicating with customers when an issue arises. An agent must quickly handle a customer's problem and do so with a helpful attitude. This also requires problem-solving and research skills. Agents need to know where to find the necessary information using the resources available to them.
Provide a memorable customer experience and awesome customer service.
This goes hand-in-hand with the duty above. The most important role of a customer service agent is to create a memorable experience for the customer. Regardless of the reason for the call, a great contact center agent will go above and beyond to ensure the interaction with the customer is a great one.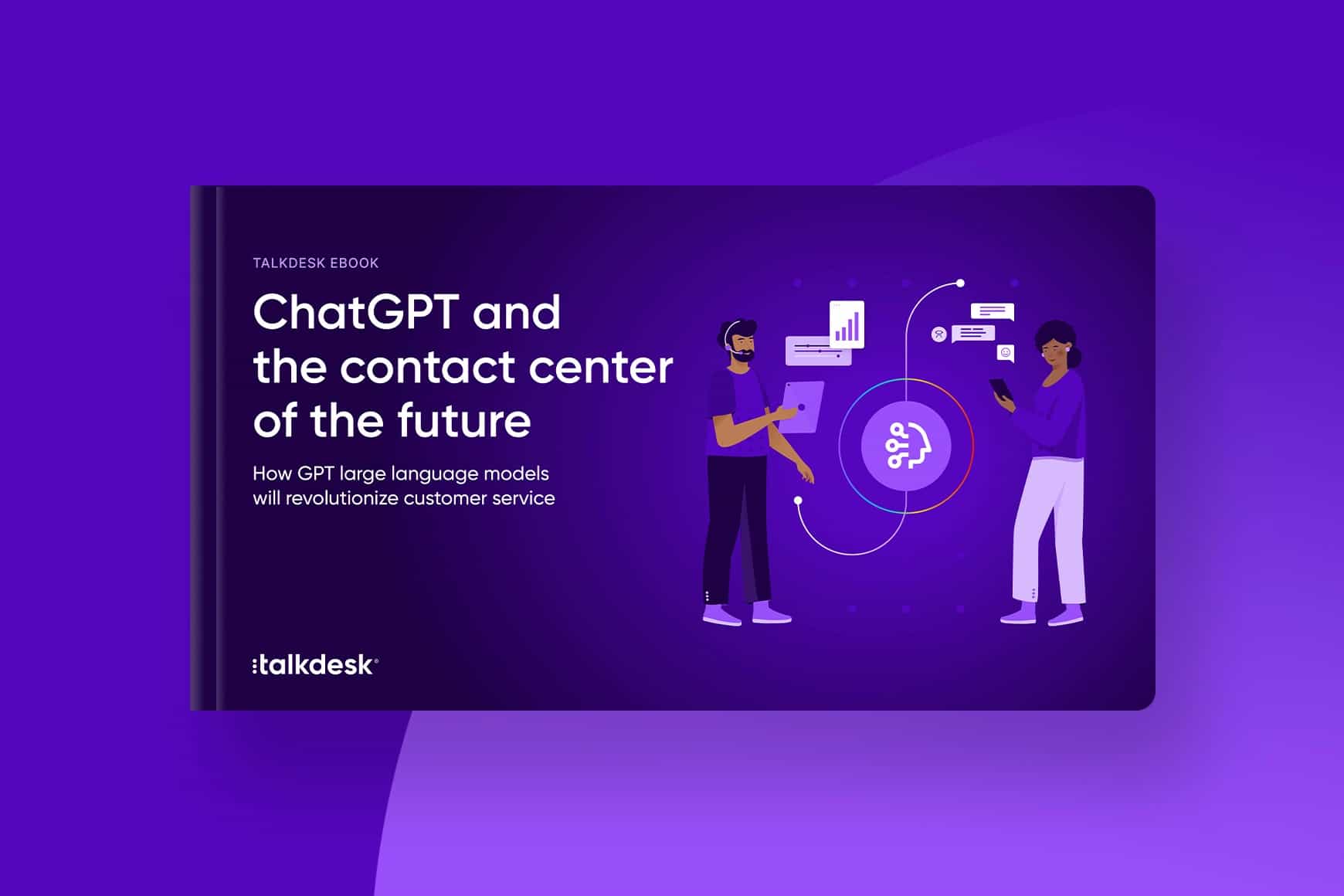 EBOOK
ChatGPT and the contact center of the future
Find out how this exciting new technology will change everything from conversational AI to the role of the contact center agent.
Complete after-call work and other assigned administrative duties efficiently.
Being a contact center agent is more than just helping customers. One of the most important skills is to have the ability to complete various administrative duties that must be done immediately after a call or throughout the day. This can be simply documenting customer interactions, updating a customer file, providing feedback to management, or pulling reports. Attention to detail and organization are two crucial contact center agent skills.
Top skills of a successful contact center agent.
Here are 12 contact center representative skills that make for a successful agent.
1. Knowledge retention.
An agent's mission is to provide the highest quality support to customers. To accomplish this, they need to be able to learn and memorize a good amount of information about your company. By the time they get up and running, they should at least know the ins and outs of your product or service and be on board with your brand's philosophy.
Contact center agents should know when they can't resolve the issue and who to transfer the call to if this is the case. As time progresses, they should be able to remember answers to frequently asked questions and troubleshoot with ease. If your candidates do not appear to be the type to be able to quickly learn and retain information, hiring them could ultimately hurt your customer support.
2. Attention to detail.
Contact center agent work can sometimes be monotonous. Agents often answer the same questions and receive the same complaints day after day. The danger with this is that agents can become complacent, assuming that they understand customer issues without seeking clarification and offering quick, canned responses. 
This recipe for disaster is unfortunately incredibly common. In fact, consumers say that on average agents only answer their questions 50%  of the time. Make sure your agents stand above the rest by paying full attention to customers and their individual issues. Also, screen for attention to detail during the hiring process. If a candidate has errors in their resume, isn't well groomed, or appears sloppy in some other way, pass them up for someone who pays more attention to detail.
3. Organization.
Agents that work in a busy contact center should be incredibly organized. They need to be able to juggle multiple tasks at once—checking the knowledge base, updating the CRM, and taking notes in your helpdesk—all while attending to the customer's needs. Staying organized will help reduce errors during this process, ensuring that they are completing after-call work efficiently and allowing them to address customer needs more effectively.
To make sure your contact center agents are organized, hire people who meet all application process deadlines—arriving to the meeting on time, submitting requested materials, and more. Once they are on the team, make sure they have the tools (such as  call center software that integrates with your business tools and an effective CRM and helpdesk solution) and the environment they need to stay organized. These things can make all the difference in customer satisfaction and your bottom line.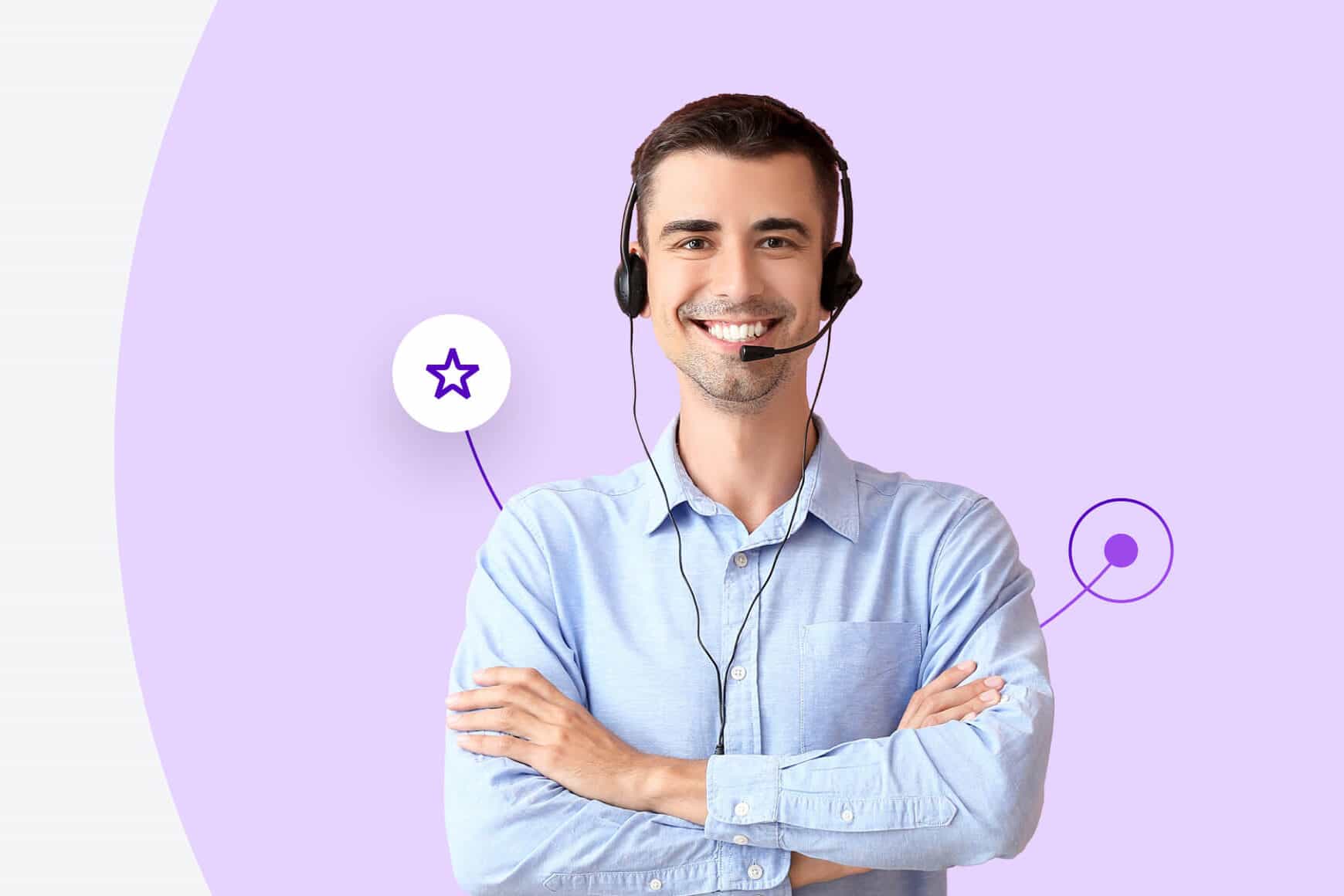 ON-DEMAND WEBINAR
Maximize agent productivity and reduce turnover
This on-demand Talkdesk session explores steps your contact center can take to increase agent productivity by adopting AI-powered tools and optimizing agent utilization.
4. Flexibility.
Not only do contact center agents handle dozens of calls per day, but they also interact with customers with challenging personalities. To make sure your agents are flexible enough to meet the needs of your diverse customer base, hire agents who can go with the flow.
They should be able to handle a chatty customer one moment and an angry customer the next. They should be able to roll with the punches and let the bad stuff slide off of them with ease (after providing a solution, of course). In addition, you may also need to have some of your agents work challenging hours: holidays, nights, and weekends. Make sure that you remember this when scouting out new agents. Flexibility is key.
5. Friendly.
Agents are the frontline of your company. Make sure they are projecting a warm and friendly image and your customers will rave about their experience. Agents should be able to consistently maintain a positive demeanor and keep a smile on their faces day in and day out. When hiring, make sure that your agents can go the distance with a friendly attitude. Once you have hired your team, make sure you cultivate a culture that encourages friendliness and discourages burnout. Your customers will thank you for it.
6. Calm under pressure.
A high-quality contact center agent isn't easily flustered. Some would argue that this is one of the toughest jobs to maintain, due to the number of frustrated callers agents interact with on a daily basis. A good agent will remain calm when someone is yelling at them over the phone or when they have a chatty Cathy on the other end of the line who simply won't let them get a word in edgewise. Keeping their cool throughout all of these situations and not letting the frustrated callers get to them personally will get any call center agent far in the industry. During the hiring process, ask them how they handle pressure and check in with their previous employers to see if what they say matches up.
7. Effective communication skills.
This one is a given, but it's still worth mentioning. Because a contact center agent's job is to communicate with callers, they should have top-notch communication skills. But communication doesn't just mean speaking. Effective communication also involves listening to the caller, digesting the information, and conveying a solution quickly and effectively. The agent should speak clearly, and use basic vocabulary. If they can communicate effectively, this will bode well for the quality of your service. In fact, 78% of consumers say that a competent service agent is the most important part of a happy customer experience. You simply can't have competence without clear communication skills.
8. Speed.
Quality agents should be fast and efficient. They should work quickly without sacrificing the quality of their work. This is important to your bottom line because the more callers an agent can handle, the fewer agents you need to keep your call center running smoothly. It's also important to the callers themselves as they don't want to wait around for a live agent. They want their call answered as soon as possible. A fast-working contact  center agent can reduce the average speed of answer and service level for your entire team so your customers are more satisfied.
9. Creativity.
A strong agent needs to be creative. They should be able to come up with workable solutions for any problems thrown their way. It's important that they're creative because it'll help them meet the caller's needs in the best way possible for both the company and the customer. This can also increase customer satisfaction.
10. Patience.
Contact center agent skills include having an immense amount of patience. Some customers might have complex issues,  struggle to communicate their needs clearly, or simply be upset and frustrated. A good call center agent needs to be able to remain patient throughout the interaction, allowing the customer to express their concerns without interruption and demonstrating understanding and respect. This not only helps to keep the conversation positive but also increases the likelihood of reaching a resolution that leaves the customer feeling satisfied.
11. Empathy.
Empathy is one of the most important contact center customer service skills. Your agents need to be able to put themselves in the customer's shoes, understand their problems, and work towards a solution that solves their problem. An empathetic response can often help to calm frustrated customers, build a connection, and reinforce the perception that the company cares about its customers.
12. Problem-solving skills.
The ability to solve problems quickly and effectively is one of the key skills for contact center agents. This includes identifying the root cause of a problem, generating possible solutions, evaluating these solutions, and implementing the most suitable one. Problem-solving skills are crucial in ensuring that customers' issues are resolved satisfactorily. It also contributes to efficiency in the contact  center, as it enables agents to handle calls more swiftly, freeing them up to assist other customers.
Truly successful contact center agents can be challenging to find. But it helps to know what makes a good one when you're looking to hire. Also, just because some of your current agents don't have all of the skills of a successful contact center agent, doesn't mean they won't one day. Remember, most of these qualities can be taught and fostered over time. You can even hold training sessions to teach these skills to your existing agents to get everyone on the same page.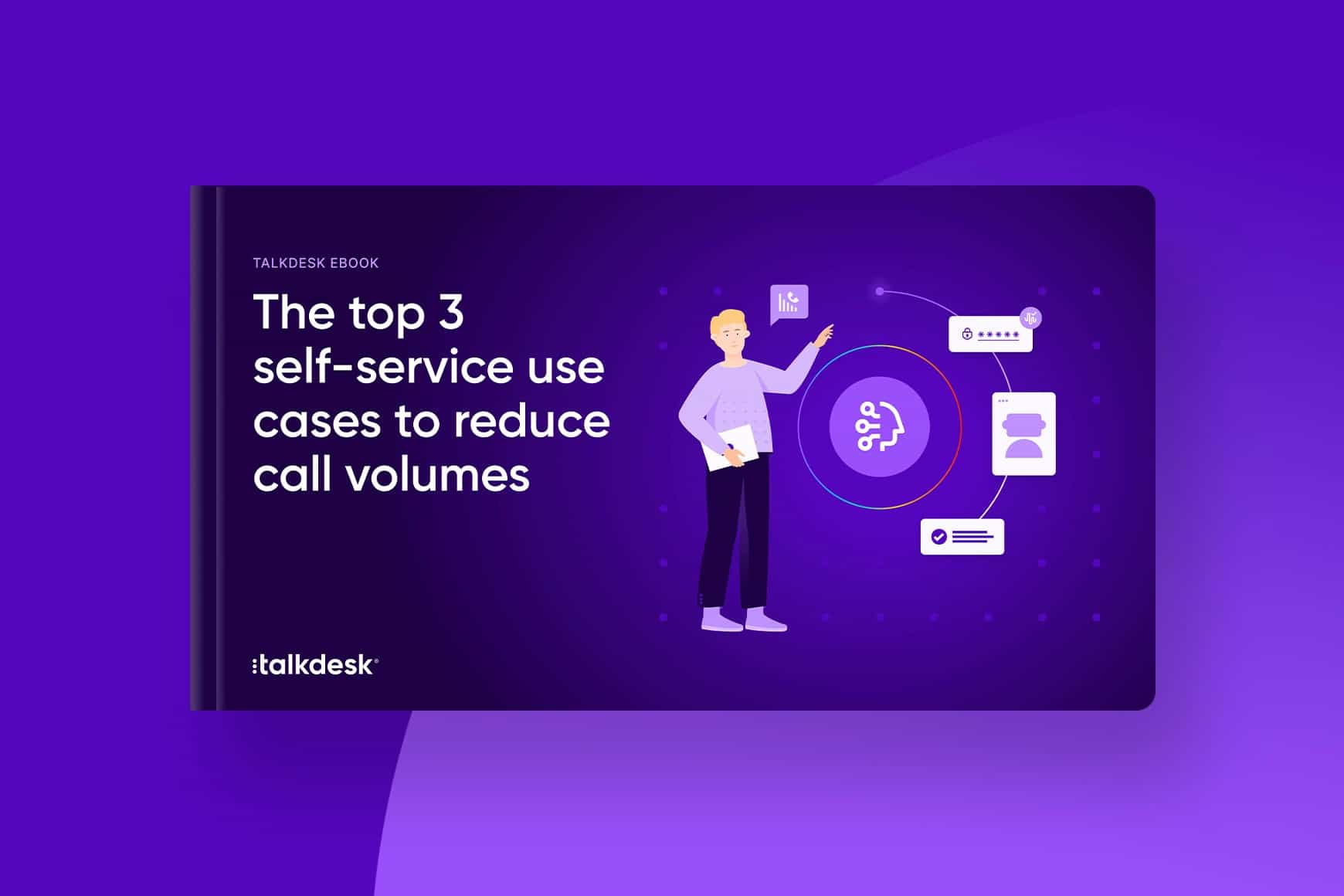 EBOOK
The top 3 ways to reduce call volumes
See use cases that reduce call volumes and cost per contact while increasing CSAT.
 FAQs.
What is a contact center agent?
A contact center agent handles the external communication channels for a business. Agents' day-to-day jobs vary, depending on their contact  center's customers and purpose. For instance, in some companies, the contact center handles phone calls, along with other external-facing channels, such as live chat and email.
How to become a good contact center agent?
A contact center agent needs to have great customer service skills to be good at their job. This means having exceptional active listening and verbal communication skills to respond appropriately to a variety of customers with different issues and queries. Other ideal contact center agent skills include excellent knowledge retention, attention to detail, organization, calmness under pressure, and speed.
What does a contact center agent do?
A contact center agent either responds to the inbound queries of a business's customers or initiates outbound calls to potential customers. The specifics of a contact center agent's job will depend on what their business offers to clients. Often, they will interact with customers over phone calls, as well as other channels, such as live chat.
Is being a contact center agent a hard job?
Being a contact center agent can require a lot of specialized skills. First off, agents have to have excellent customer service skills, such as the ability to listen actively and respond well to unexpected queries and reactions. They must have a positive attitude, with kindness and patience in trying situations. This way, they can provide the best possible customer service, even if the customer is frustrated when they contact the agent.
How can contact center representatives deal with stress?
Deep breathing is a simple yet effective method to manage stress. When faced with a challenging situation, taking a few moments to breathe deeply can help calm the mind and body, lower heart rate and blood pressure, and reduce the physical symptoms of stress. Effective time management is another crucial technique that can help reduce stress.  Agents should take regular breaks to avoid burnout and  seek support from supervisors when feeling overwhelmed, as they can provide guidance, reassurance, and practical help.
What are the future trends in the contact center industry?
Several trends are emerging, driven by technological advancements and changing customer expectations. AI and chatbots are increasingly being used to handle routine inquiries. There has also been a shift towards remote work in many industries, including contact centers, with companies providing more flexible work options for their employees. And the focus on improving customer experiences is becoming a key differentiator in the contact center industry. Companies are investing in training and technology to ensure their agents can deliver high-quality, personalized service to customers.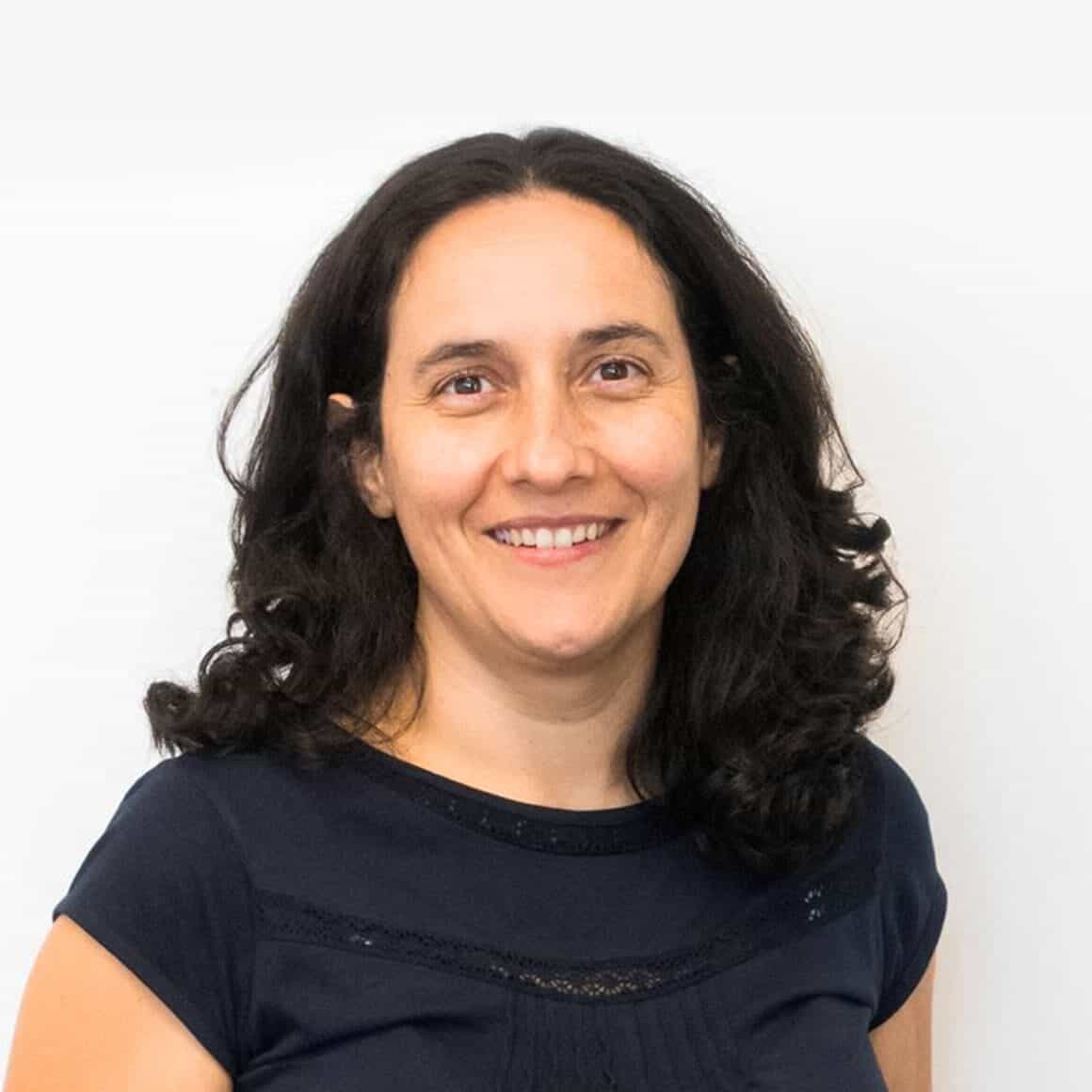 Please wait while we validate your privacy settings.