A design tool for frontline teams to create customer-centric automations.
Talkdesk Automation Designer™ is a no-code, 'point-click-publish' tool that enables frontline staff to design business process automations. This accessible design tool means contact centers can infuse more AI-powered automations across the customer journey to improve operational agility and reduce customer effort.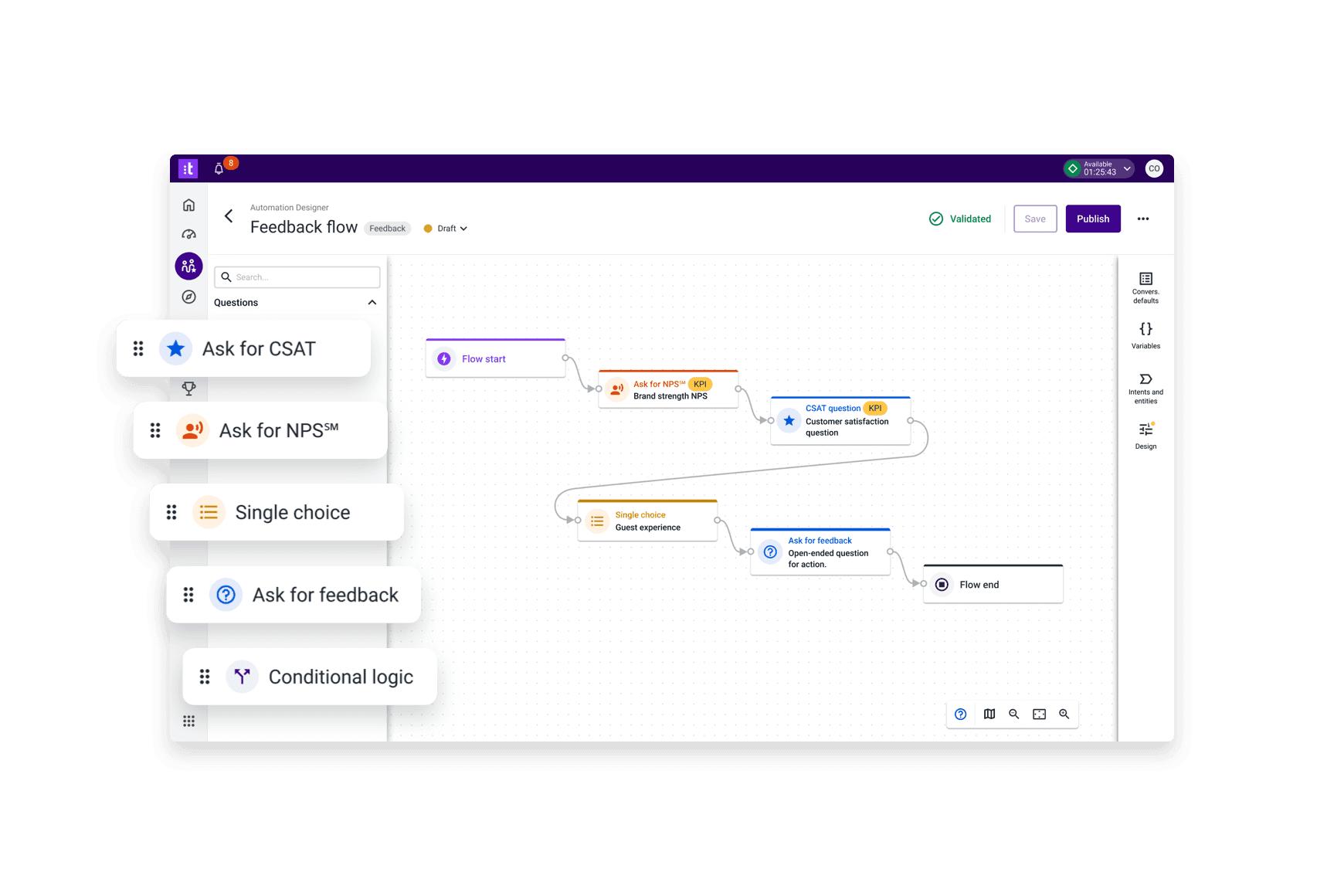 Easily design business process automations.
Talkdesk Automation Designer comes with a no-code visual interface, making it easier for any business user, including frontline staff, to design automations specific to their role in the contact center.
Simplify process creation.
By separating process design from process execution, different teams within the contact center can create flows and templates to represent their unique workflows.
Optimize business processes.
Different teams can create their own back-end interface to design and edit automations to handle a wide variety of use cases, such as publishing workflows for Talkdesk Feedback™, or crafting conversation flows in Talkdesk Virtual Agent™.
Please wait while we validate your privacy settings.