OMNICHANNEL ENGAGEMENT | TICKETING SYSTEM
Never let a conversation go unresolved with a customer service ticketing system.
Transform conversations into positive business outcomes with Talkdesk Cases™, an omnichannel customer service ticketing system.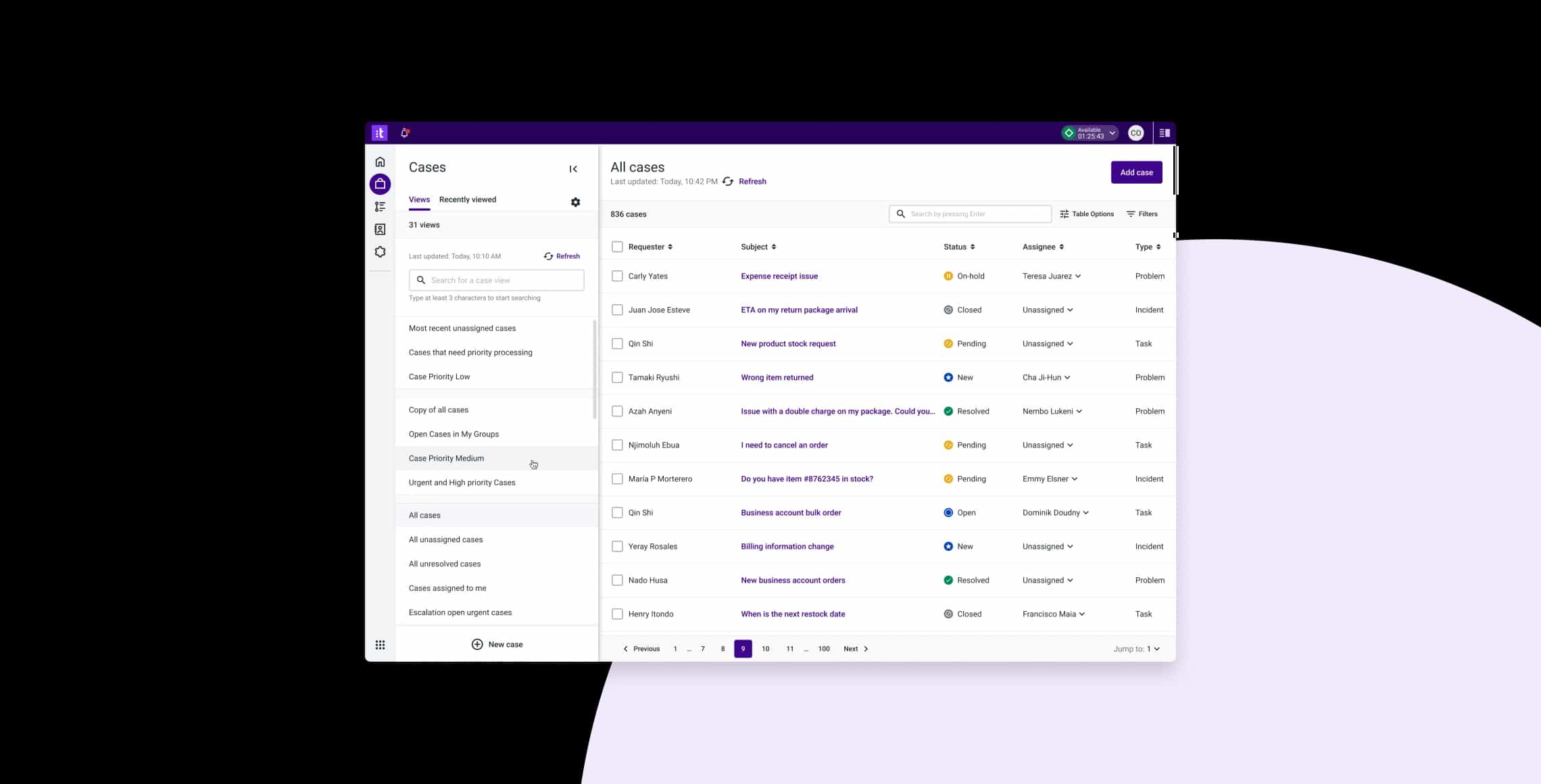 Keep track, collaborate, and resolve complex customer conversations — all in one place.
When it comes to customer support, more than one conversation is often needed to solve the issue. Keep the conversation going until the customer query is resolved with Talkdesk Cases. Incorporate a powerfully simple customer service ticketing system into your Talkdesk Digital Engagement™ solution to deliver more personalized omnichannel experiences at scale.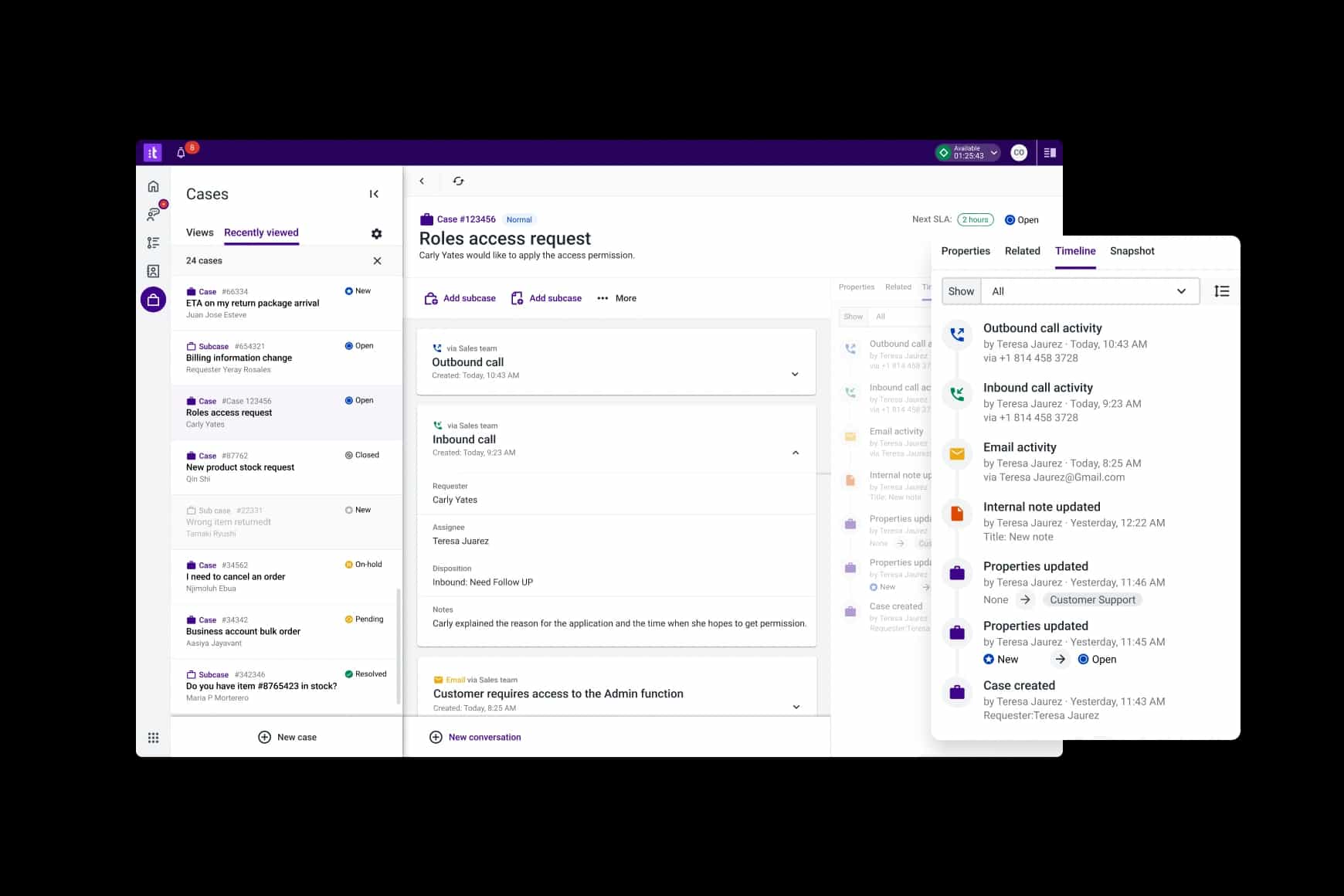 Support conversations from start to finish.
Customer support just got a lot easier with Talkdesk Cases, a digital engagement feature that gives access to all conversations and past interactions of a customer. Consolidating every customer conversation in a single tool ensures conversations are never lost or delayed, allows you to meet SLAs, and improves the customer experience.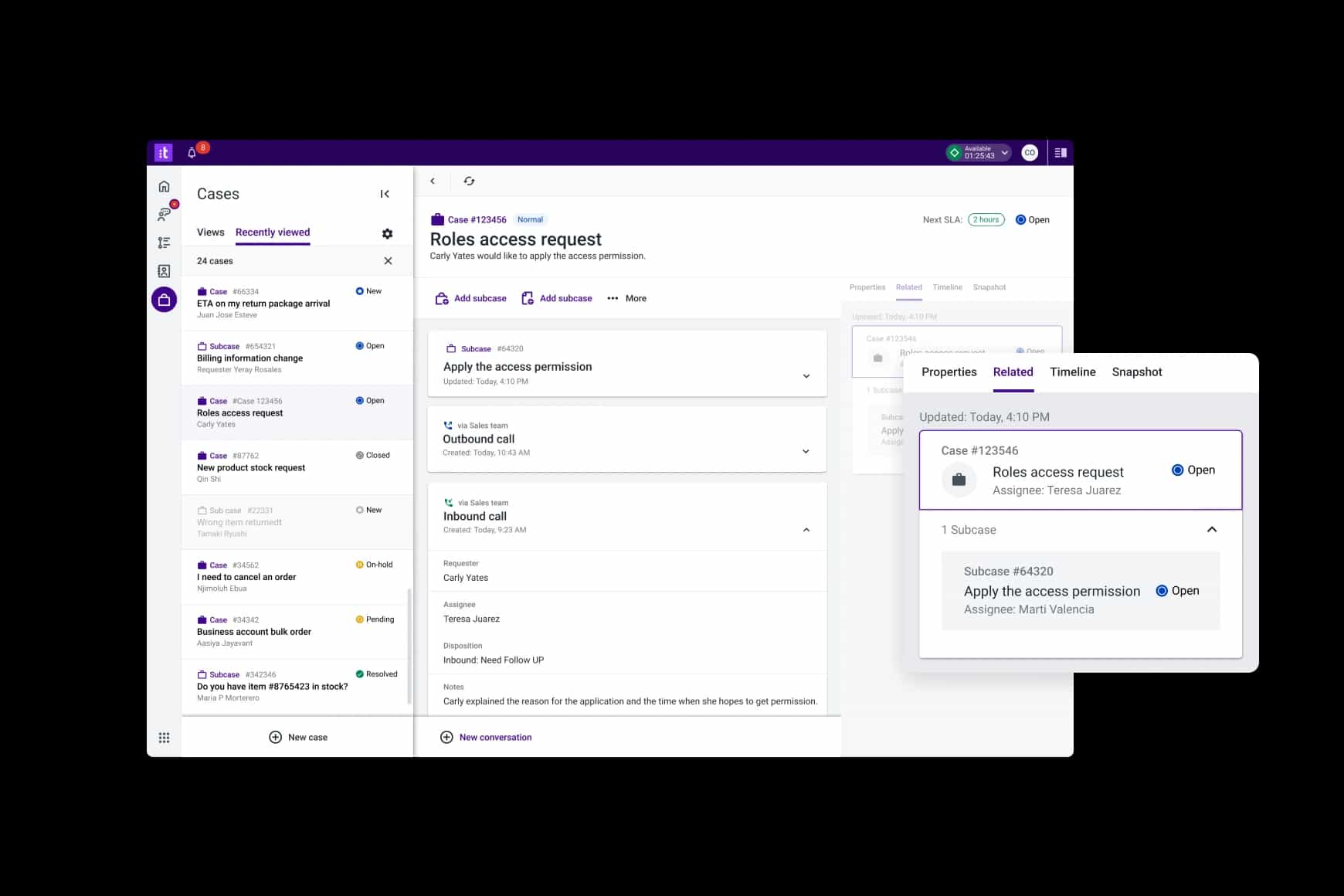 Boost collaboration.
Enable your teams to work together in a single platform and collaborate more effectively to resolve complex customer issues faster, driving customer retention.
"Talkdesk Cases has revolutionized our customer service operations, improving our service levels by over 60%. Segmenting emails, prioritizing tasks, and adding internal notes while managing cases from a single interface have enabled our agents to respond quickly to customer inquiries and provide more personalized support."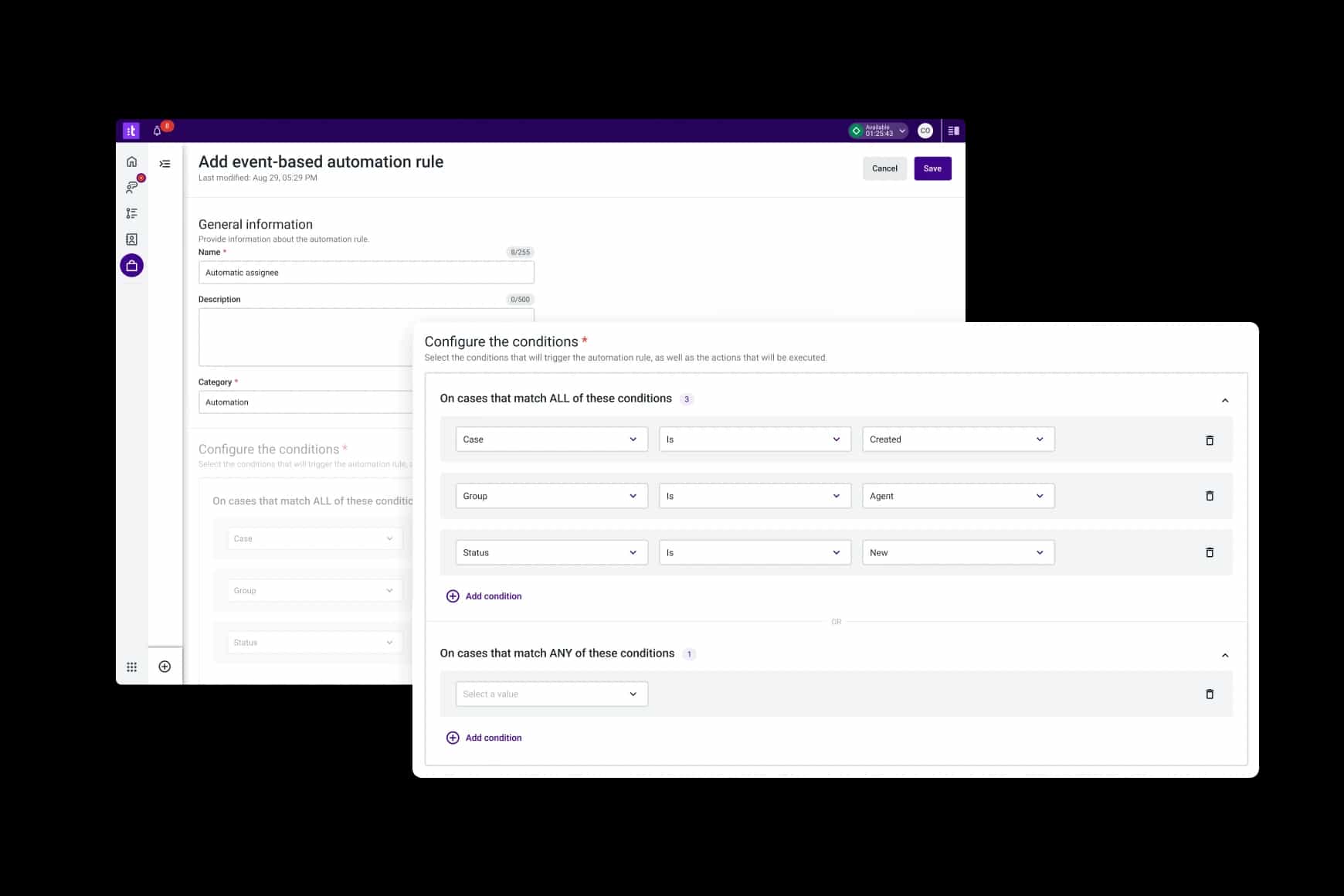 Consolidate your business tools and increase productivity with a single platform.
Stop the hassle of managing multiple tools with an  end-to-end customer service ticketing system. Enhance your customer service flows by leveraging a full integration with your contact center solution to provide your teams with the tools needed to manage complex customer follow-ups—all in one place.
Quick to deploy and cost-effective.
With Talkdesk Cases you can quickly leverage your contact center data and automate tedious, redundant, and repetitive tasks. A dedicated issue tracking removes friction from customer service workflows in no time.
"Talkdesk Cases has enabled us to monitor our SLAs, optimize essential team workflows, and accurately assess previously unquantifiable metrics such as voicemail response time, ultimately elevating our customer experience."
Turn voice to case.
Automatically create cases for unresolved inbound and outbound calls. Effectively track, prioritize, assign, and resolve cases associated with call requests that require follow-up or structured collaboration between two or more team members.
Turn email to case.
Automatically generate a case when customers send in emails to ensure every email gets handled and complex conversations can be resolved quickly.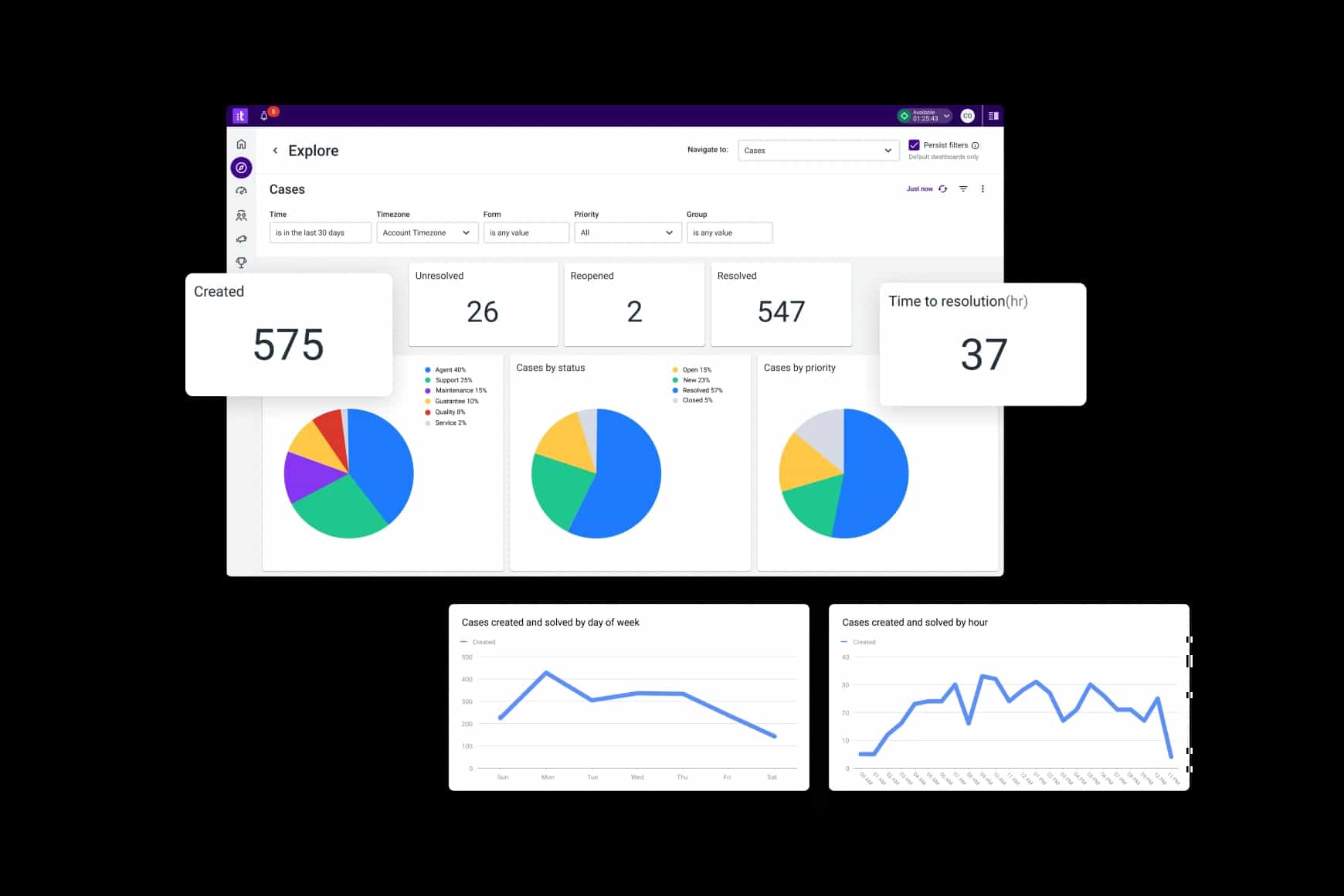 Turn your customer service ticketing system data into CX excellence.
Gain actionable insights for key metrics—covering everything from caseload to tracking and adhering to key SLAs—to improve customer experience.
Features to boost collaboration and streamline workflows.
Please wait while we validate your privacy settings.