Never let a conversation go unresolved with a customer service ticketing system.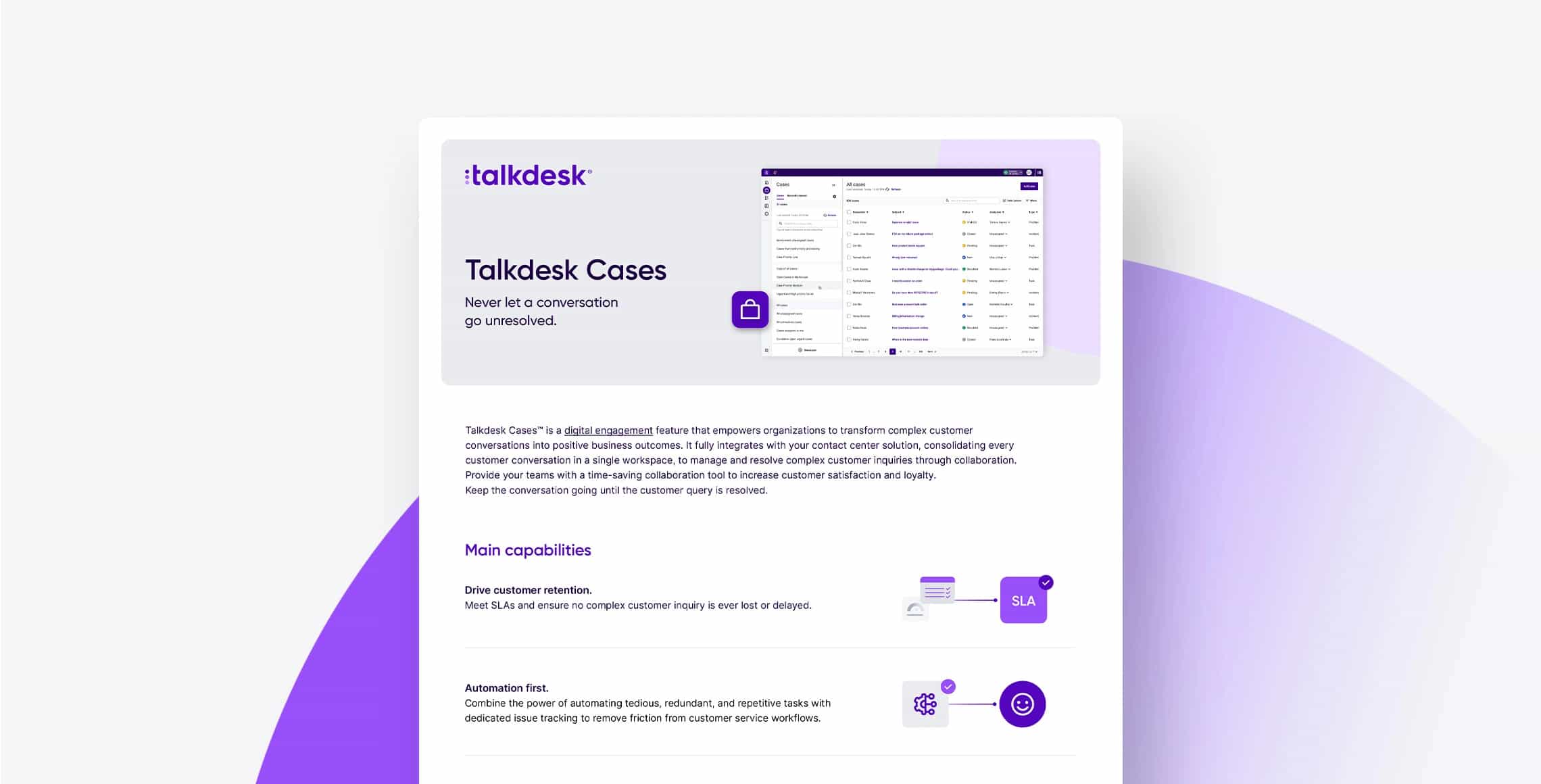 Talkdesk Cases™ is a digital engagement feature that empowers organizations to transform complex customer conversations into positive business outcomes. It fully integrates with your contact center solution, consolidating every customer conversation in a single workspace to manage and resolve complex customer inquiries through collaboration. Provide your team with a time-saving collaboration tool to increase customer satisfaction and loyalty.
Download the datasheet and learn how to keep the conversation going until the customer query is resolved.