Deliver a superior customer experience with Talkdesk IVR software.
Maximize caller satisfaction with exceptional call quality, intelligent routing and customizable voice features. Talkdesk Agent Workspace unifies all the tools and data your agents need on a "single pane of glass", providing streamlined workflows and rich customer context that empowers them to deliver personalized customer experiences that build loyalty and drive revenue.
Empower admins with a flexible and powerful ACD and IVR.
Route inbound calls to agents based on caller data, IVR selection, business hours, and agent skills to optimize each caller's experience. Easily configure your IVR to provide a highly personalized self-service experience and ensure that every interaction is routed to the right agent, team, or department.
Design customer journeys with ease.
Empower your frontline administrators with Talkdesk Studio, a self-service visual designer that allows you to orchestrate routing flows with clicks, not code.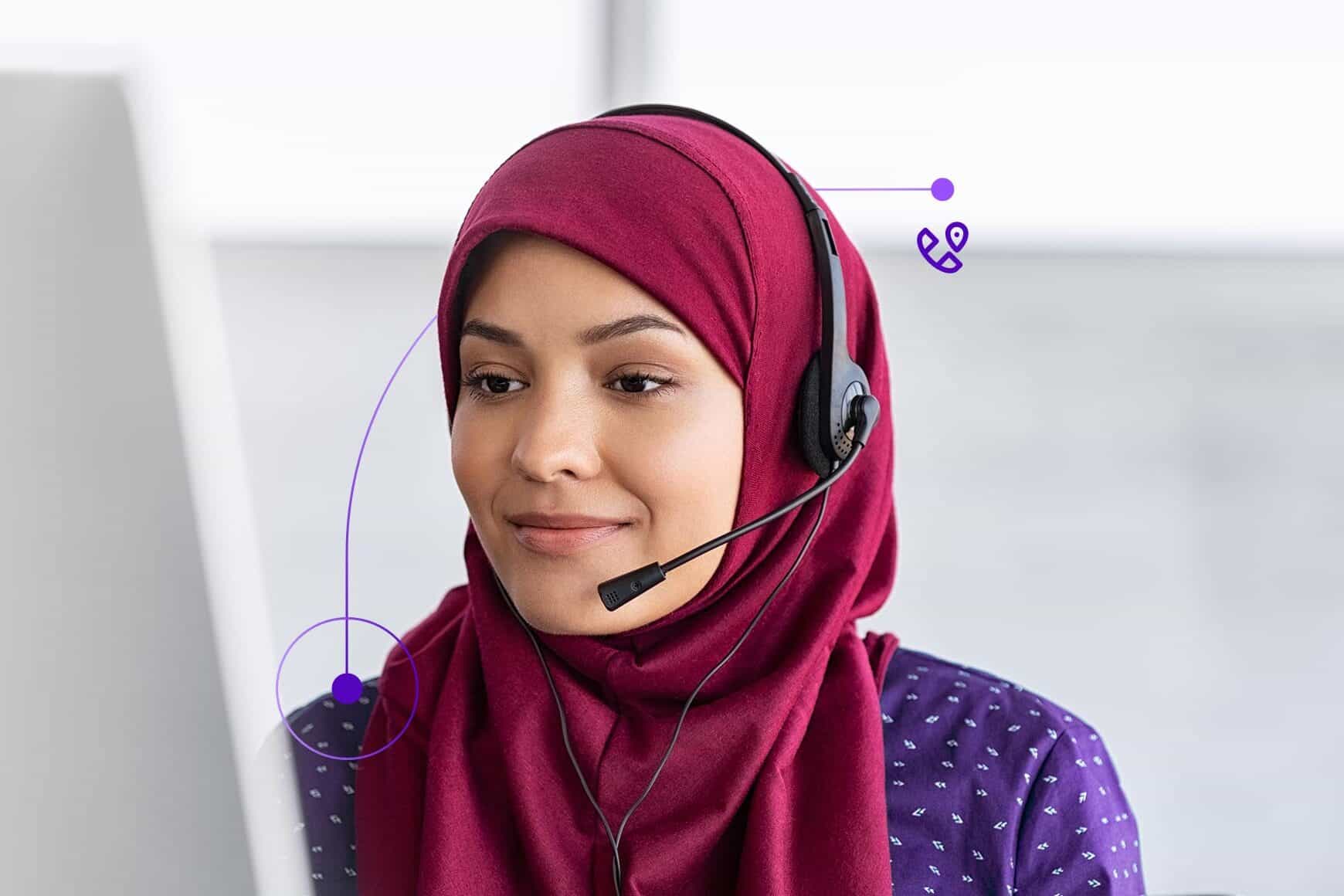 Maximize connect rates with Talkdesk Local Presence.
When placing outbound calls, Talkdesk will automatically select the phone number that has the same area code or country code as the recipient of the call. When the recipient sees that a familiar number is calling, they're more likely to pick up the phone. Talkdesk Local Presence increases connect rates and the overall efficiency of your team.
You can purchase phone numbers from across the United States and the globe then allow Talkdesk Local Presence to take care of the rest.
"We selected Talkdesk over other cloud contact center solutions due to its robust Salesforce integration and global voice quality."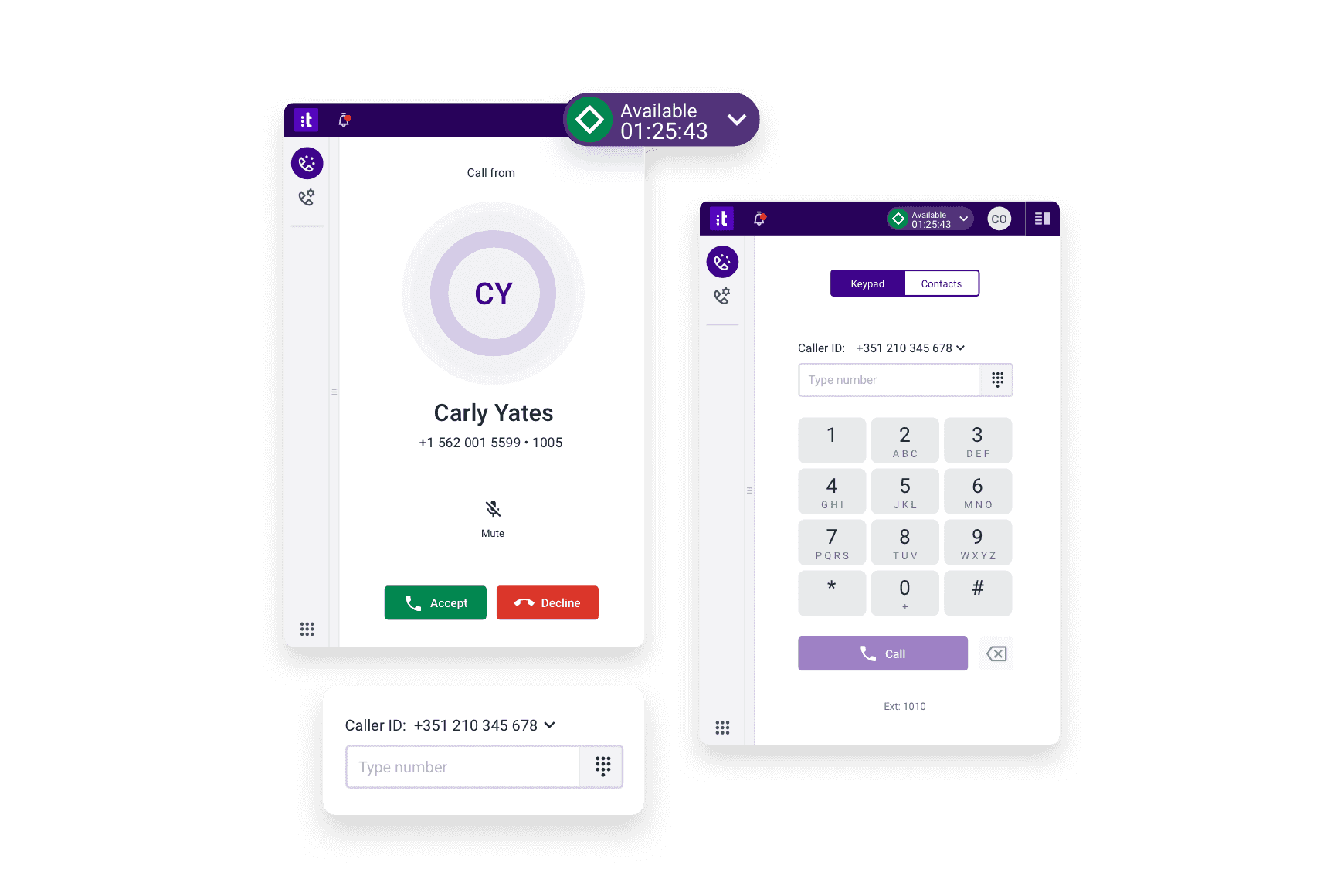 Get your teams talking with a modern business cloud phone system.
Talkdesk Phone™ is the industry's first and only business phone system natively built on a leading cloud contact center platform, reducing costs, unifying technologies and increasing business agility across the entire organization.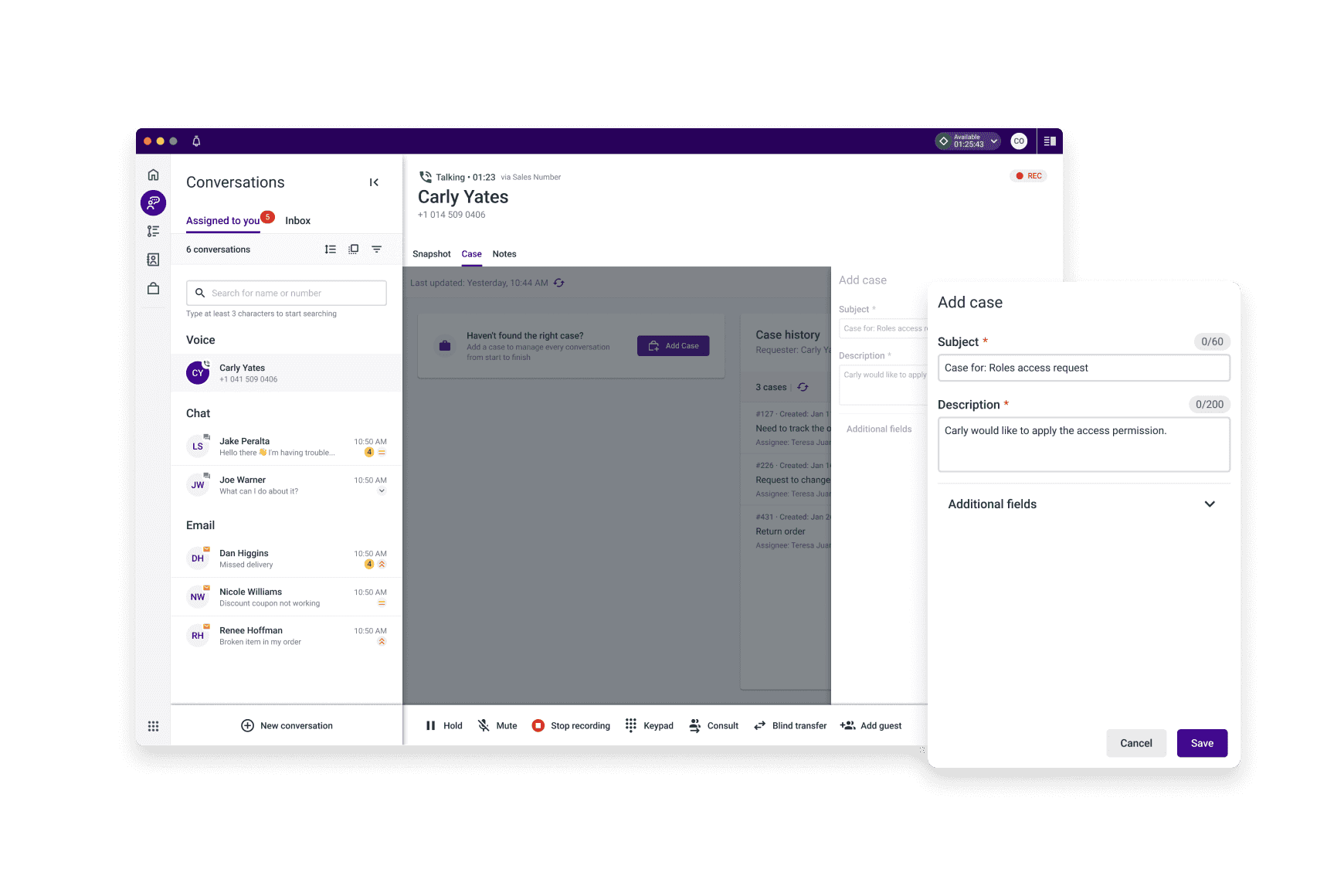 Never let a conversation go unresolved with Talkdesk Cases.
Transform your follow-up call conversations into positive business outcomes with Talkdesk Cases™, an omnichannel customer service ticketing system.
What is IVR software?
Interactive voice response (IVR) is a common call center software used for telephone routing and answering common customer questions. An IVR system can combine customizable messages and different voice effects that engage callers and reduce the need for interaction with live agents.
Why should you use IVR software?
This call center software provides automatic call distribution between departments, decreases the human touchpoints in both inbound and outbound calls, and reduces resolution time to maximize customer satisfaction. Because of their broad use cases, IVR systems are worthwhile investments for any company with a high call volume.
What are the benefits of an IVR software?
In a contact center, phone calls are endless and you don't always have a live agent at the ready to answer those incoming calls. IVR software can receive customer calls immediately and answer common questions they might have. If customers have a more advanced issue, they can be efficiently directed to the correct department. With IVR software, you can optimize your systems and change the way customers interact with your company.
Please wait while we validate your privacy settings.