First Call Resolution (FCR) is one of the most important call center metrics for any company to measure. Measuring FCR and making data-driven decisions based on the outcome of the analysis will allow your company to:
1. Increase customer satisfaction
If customer satisfaction isn't a top priority in your company, it should be. Taking a customer-centric approach to conducting business (and measuring the effectiveness of this approach) is essential. It will promote brand awareness, help your company gain a competitive edge and thrive in a tough economy.
For companies that maintain a customer-focus, first call resolution is an incredibly important KPI to measure and track. This is because it is the single most important KPI related to a customer's level of satisfaction with a company. When first call resolution increases, there is a corresponding improvement in customer satisfaction and a reduction in customer churn. The reason is simple: customers want to speak with a competent call center agent, have their issues resolved immediately and don't want to be transferred to another agent during the course of their interaction. Thus, FCR is a measure of how well you are meeting the needs of your customer base and how satisfied they are with their interactions with your company.
2. Reduce "At-risk customers"
Customer retention is huge for any company. A loyal customer can add incredible lifetime value, promote positive brand awareness and increase word of mouth traffic. It is therefore essential that any company go to great lengths to make sure their customers are happy and are provided with the best service.
The best way to keep customers happy and loyal is to adequately resolve their issues on first contact (increase first call resolution). The evidence to support this is incredible: only 2% of customers' whose calls are resolved on first contact stated that they would not continue to use that company's product/service based on that experience with the call center agent. Conversely, 19% of customers expressed intent to discontinue the use of their product/service when their issue was not resolved by the first agent they spoke with. With data like these, you cannot afford to neglect tracking your first call resolution.
3. Understand your customer base
Developing a comprehensive understanding of your customer base is essential if you are a customer-centric company that aims to meet the changing needs of your customers.
First call resolution measurement and detailed analysis is one of the best methods for you to gain insight into your customer's needs, the reasons that they call, typical issues, common misconceptions about your product/service and problem areas. This customer intelligence can be invaluable for marketing efforts, product development, enhancing onboarding efforts and engaging in preemptive reparative action with unhappy customers before they quit using your product or service.
4. Reduce operational cost
When looking to improve call center efficiency and reduce operational costs, reducing repeat calls should be the first target of your efforts. By tracking first call resolution and engaging in root cause analysis, you can identify factors contributing to repeat calls.
Once you understand the reasons for repeat calls, you can engage in reparative action which will reduce the demand for service, improve first call resolution and reduce costs. According to experts, an 18% reduction in call volume results in a 15% improvement in first call resolution. This is a large improvement that can have a significant impact on your bottom line. Research conducted by The Pelorus Group confirms this. They found that a reduction in repeat calls from 25% to 20% would save the average call center $389,120 annually. This is a feasible goal that results in huge savings.
5. Increase efficiency
Business inefficiencies often plague companies and can significantly impact the relationship with the customer base. They can increase call times, lead to an increase in transferred calls and callbacks and can be very frustrating for both the agent and the customer.
Measuring first call resolution and engaging in subsequent root cause analysis will illuminate inefficiencies and business practices that are hindering the customer support process and negatively effecting customer satisfaction. Once you have identified inefficient practices and understand the impact they have on your customers, it becomes much easier to fix them. When you do, you customers will thank you for it.
6. Improve agent performance, satisfaction and retention
First call resolution rates within a call center have a direct effect on agent satisfaction: companies with high FCR rates have agents who are more satisfied with their jobs, experience less stress and have lower turnover rates. This is likely because the company's internal business processes are more streamlined, the agents have been well trained and they are more autonomous, making the job more enjoyable.
Measuring and tracking first call resolution can be an excellent way to increase agent performance and satisfaction. The best way to use first call resolution to increase performance is to anchor recognition and rewards programs to this metric. It will allow you to identify top performing agents and reward them accordingly, which will increase agent satisfaction and retention. It can also help to identify agents who need extra coaching, training and guidance. By tying rewards programs to FCR metrics, you will promote your company's customer-centric values and will help to align your team with your strategic business goals. All of these factors result in a more skilled workforce, more satisfied employees and increased profits.
7. Increase revenue
First call resolution is an excellent metric to help you identify and repair issues which will result in an increase in performance, customer service and efficient practices. Taken together, these three changes will have an enormous effect on revenue.
Excellent customer service can have a direct effect on revenue. According to a Genesys Global Consumer Survey, 75% of global consumers stated that they would do business with a company based on a great contact center experience. When customer's issues are resolved quickly on first contact, they are more receptive to upselling and cross-selling activities and are more likely to spread positive word of mouth about their experience, your company and your product. Additionally, by identifying and fixing inefficiencies, training gaps, managerial issues and obsolete software, you will increase the effectiveness of your team and reduce operational costs. Taken together, these factors will all contribute to an increase in revenue.
Understanding the importance of measuring FCR is the first step to making huge changes within your company. Once you do, it becomes clear that first call resolutions much more than just a KPI, it can be the key to your company's success.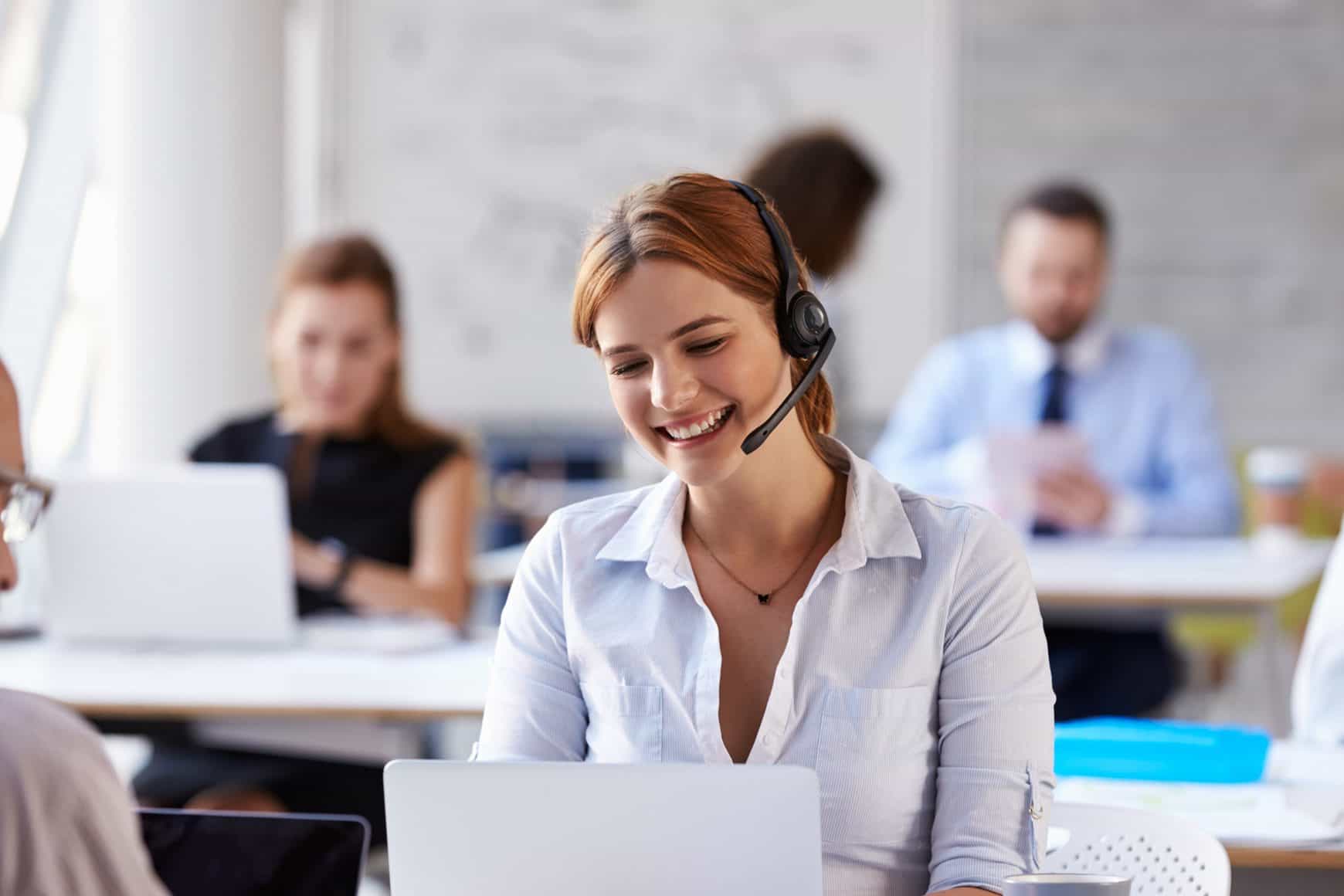 8 Habits Support Professionals Need to Develop
Please wait while we validate your privacy settings.