Contact center automation tools to improve the customer and agent experience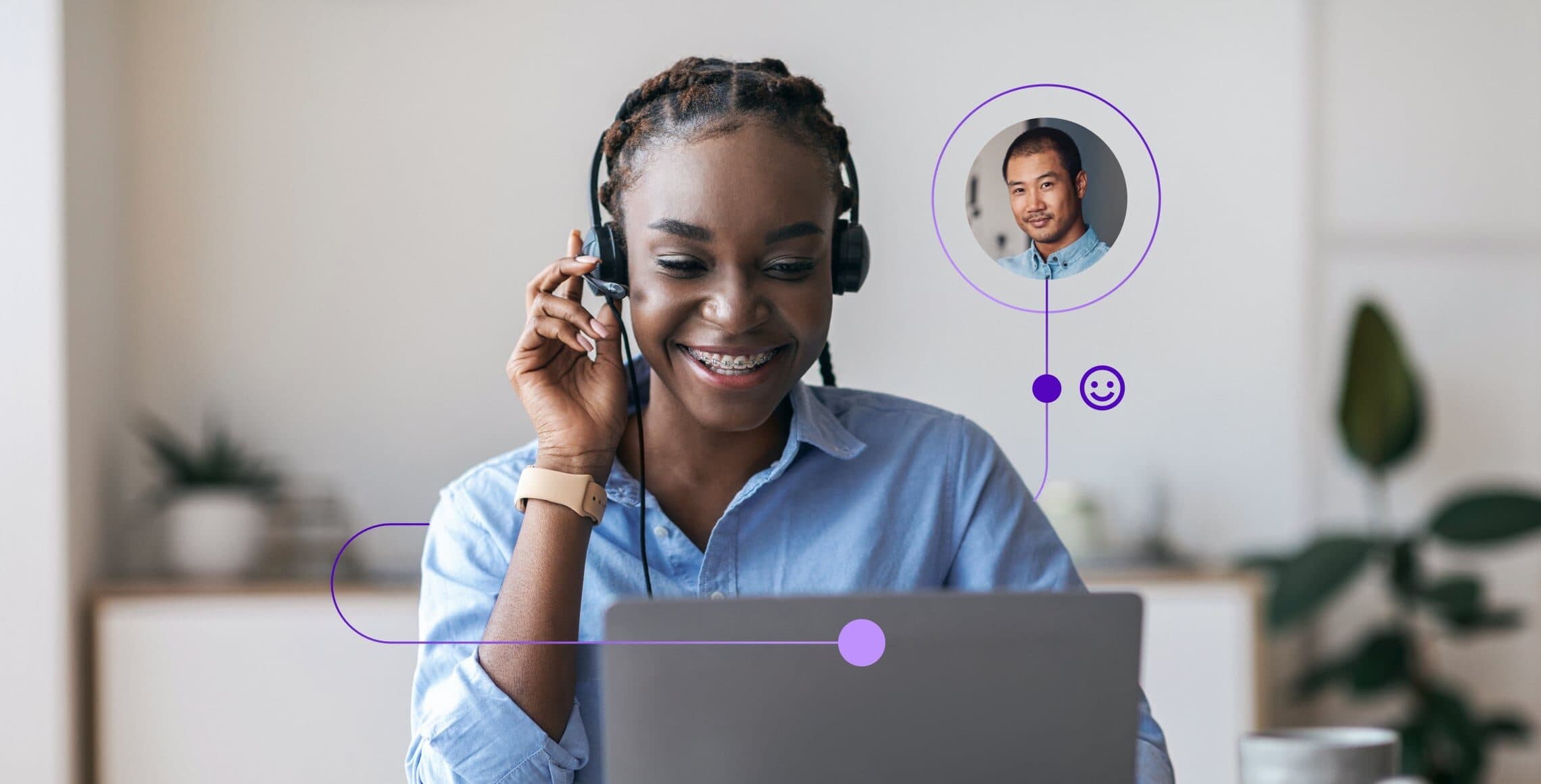 Improving the customer experience, agent efficiency, and satisfaction.
Automation, the use of technology to reduce human intervention in a process, is being increasingly adopted across a wide array of industries.
While we might envision automation as a factory or warehouse in which robots and other machinery produce or move physical objects, what we might not realize is that we come in contact with automated systems almost every day through our favorite brands' contact centers.
What is contact center automation?
Contact center automation is defined as a set of simple workflows to automate tasks and improve agent productivity.
Contact center automation often includes behind-the-scenes actions—such as finishing post-call recordkeeping or searching for the right next best action—but can also be customer-facing, such as a self-service chatbot that helps customers answer FAQs.
There are many different ways that contact center activity can be automated to reduce non-call activities, which frees agents to take additional calls.
"A password reset. Where to send a payment. Locating the nearest store. These types of entry-level tasks are well-suited to contact center automation."
Different types of contact center automation.
Automation in the contact center comprises simple workflows that automate repetitive tasks, streamline efficiencies, and improve productivity.
For example, you can configure your contact center platform so that recordings and data automatically populate into a customer relationship management (CRM) solution. Missed calls can automatically create a ticket into an integrated helpdesk system, putting the call data, caller information, voicemail recording, and transcription at an agent's fingertips.
The automation most familiar to many is the interactive voice response (IVR) software that enables contact centers to handle large volumes of calls, texts, and web chat sessions. It also can create call flows and provides text-to-speech integration, scripting capabilities, automatic speech recognition, and database integration. Finally, IVR software can validate customers, make outbound calls, route calls to the right agent, and allow for recorded messages.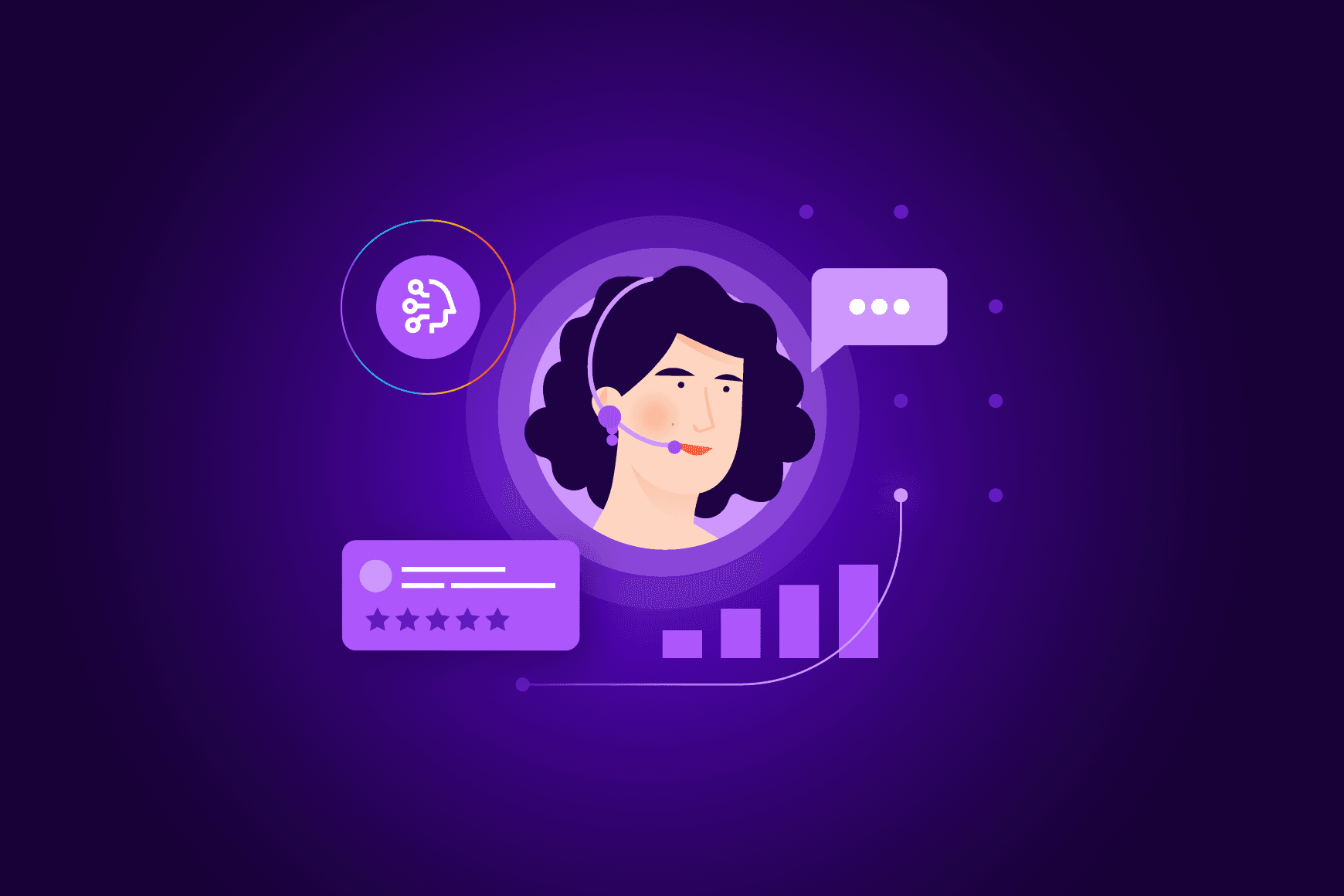 REPORT
The future of AI in the contact center
Here are a few other common contact center processes that are often automated:
Virtual agents. Also known as chatbots, virtual agents can allow customers to resolve issues round the clock. This can strengthen customer satisfaction (CSAT), as simple issues can be resolved in a self-service model and more complex issues can be escalated to a human agent.
After-call work. Automated workflows can reduce after-call work, allowing agents to quickly return to fielding calls. A new contact entered into the contact center platform can also be automatically generated for your CRM, incident management platform, and other integrated third-party platforms.
Entry-level tasks. Many customers have similar reasons for contacting a brand. A password reset. Where to send a payment. Locating the nearest store. These types of entry-level tasks are well-suited to contact center automation. Self-service web pages can allow customers to solve their issues, while virtual agents or chatbots can answer simple questions and get information on more complex issues before routing the call to the best trained agent for that issue.
Guided discussions. Even the best agents need help sometimes. Automated guidance provides real-time agent assistance and suggestions during customer interactions. This type of automation incorporates natural language processing (NLP) and can also analyze the tone of voice to understand the discussion. It then can provide an agent suggested solutions, next best actions, steps to troubleshoot a particularly thorny issue, and even guidance to ensure regulatory compliance in sectors like healthcare and finance.
How contact center automation is key to improving the customer experience.
During the pandemic, many contact centers quickly deployed automation to cover for an agent workforce that was adjusting to a new remote work reality. These automated aspects of the contact center technology stack scaled quickly when call volumes skyrocketed due to brands' physical locations being forced to close to slow the spread of COVID-19.
Automation can reduce caller wait time or prevent the need for a call entirely. Self-service options range from online customer support databases, on which customers can search for the needed answer; specialized chatbots that mimic human interaction on frequently asked questions; or digital forms that initiate a product return or refund all can save the consumer time.  No one likes to be on hold waiting for the next available agent when they can self-serve.
Fully functional contact center automated systems that adhere to a brand's aesthetic and tone of voice can leave the customer feeling the experience was a positive one.
How contact center automation can improve agent efficiency and satisfaction.
In addition to improving the customer experience, contact center automation can improve agent efficiency and job satisfaction.
Answering the same handful of simple questions repeatedly can lead agents to frustration, boredom, and burnout. Automated systems can often resolve these issues without human involvement, empowering agents to handle more difficult—and more engaging—issues.
Automation can also relieve agents of many administrative tasks that are important but time-consuming and with little value-add from human involvement. After-call work, such as filing the recorded contact session and associating it with the customer's record or flagging a customer file for future follow-up, can be automated. This not only keeps agents engaged and dialed into customer issues, but it also helps them take the next call more quickly.
Automation brings many advantages to the contact center. As technologies like artificial intelligence (AI) and machine learning continue to refine, automation in the contact center is only likely to become more widespread.
Please wait while we validate your privacy settings.