Talkdesk Agent Assist, empowering agents to support customers.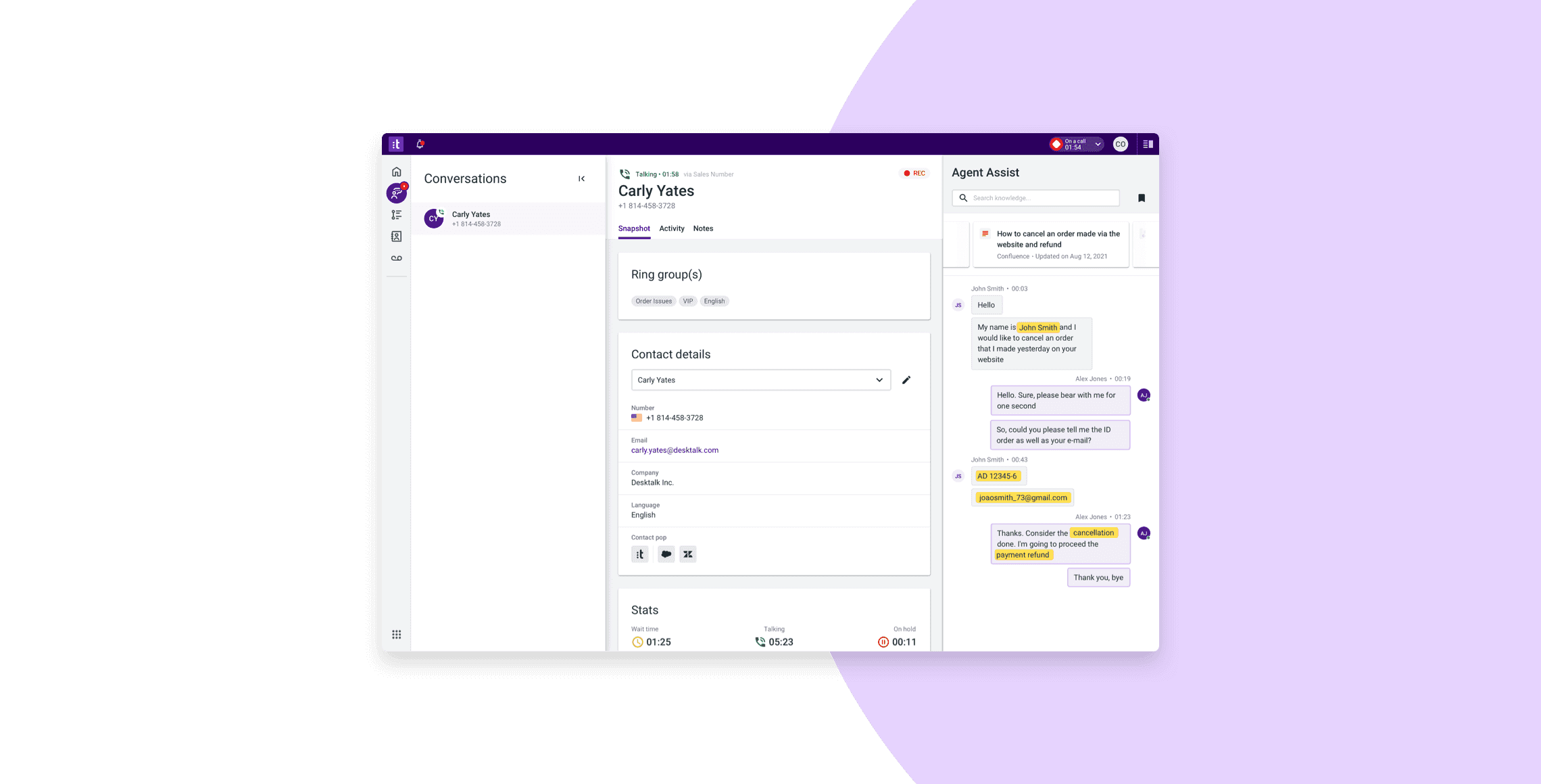 Help agents resolve customer issues correctly and quickly.
Deliver great customer experiences with Talkdesk Agent Assist™ by empowering your agents with automated assistance, contextual recommendations, and next best actions during live interactions.
Talkdesk launches Automatic Summary, powered by GPT.
Talkdesk Agent Assist now supports Automatic Summary, a GPT-powered feature that streamlines after-call work by generating detailed, high-quality summaries in seconds.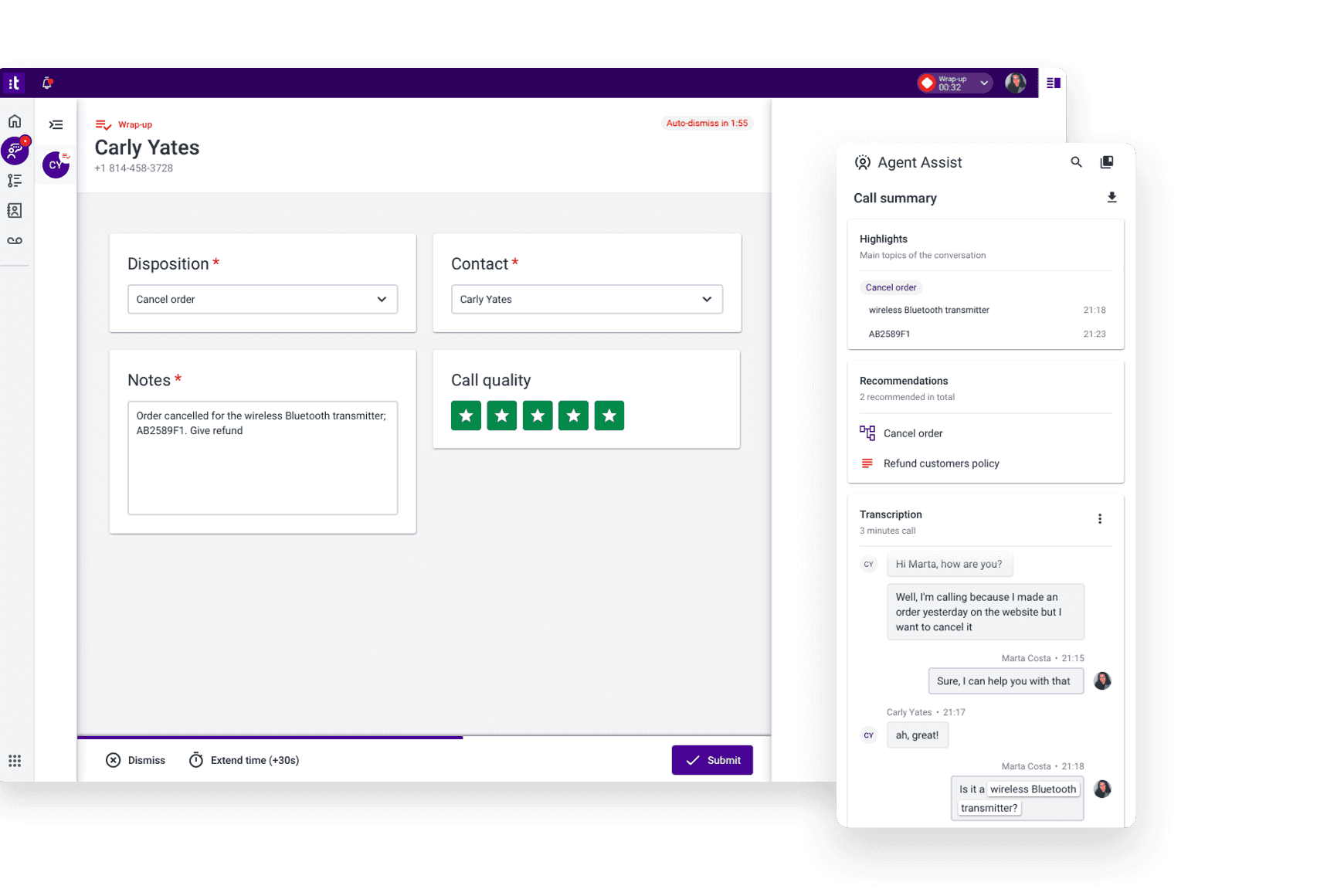 Automate repetitive tasks to allow agents to focus on more complex interactions.
Ease admin burden to let agents focus on resolving customer issues faster. Agent Assist has integrated automations and time-saving support features for after-call work, which means your customers continue to get high-quality care after a call ends.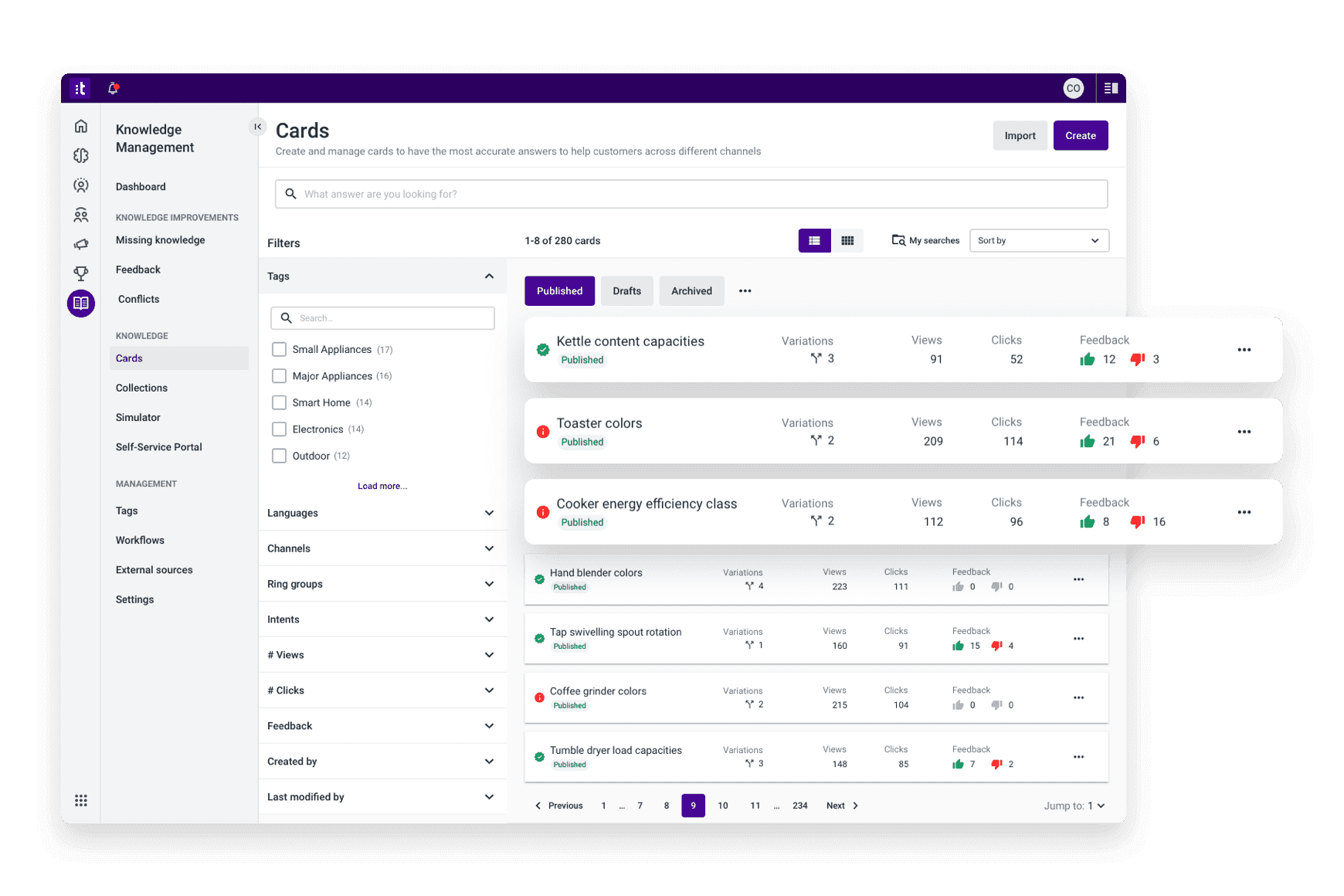 Integrate your knowledge base for automated contextual recommendations.
Connect to your knowledge base to provide agents with contextual recommendations and direct answers to quickly resolve issues during live interactions. Use Talkdesk Knowledge Management™ to get answers, not articles.
Improve agent proficiency and accuracy.
Provide real-time call transcriptions and dynamically suggest answers from the knowledge base to boost first contact resolution. Get step-by-step guidance throughout a call with Smart Scripts, to resolve a query quickly and correctly and decrease ramp up time for new agents.
Reduce the need for supervisor assistance.
Enable agents to be more self-sufficient in solving customer issues, giving supervisors more time to focus on priority tasks.
"Agent Assist offers agents real-time tips and information based on their conversation with a customer. It helps new agents feel more supported and keeps them motivated."
Talkdesk Agent Assist features.
Please wait while we validate your privacy settings.