Vivino and Tuft & Needle share 3 winning strategies to level up customer service in retail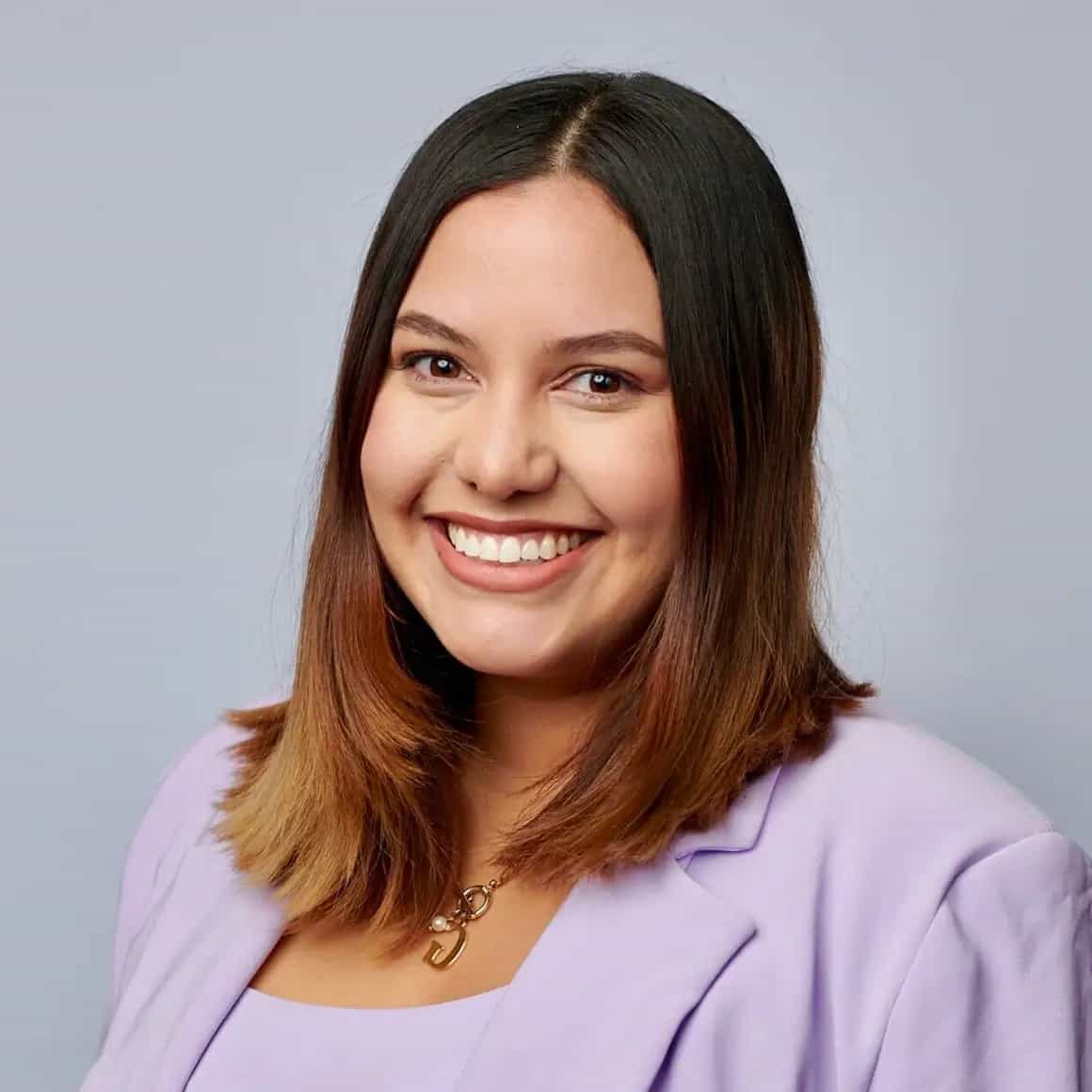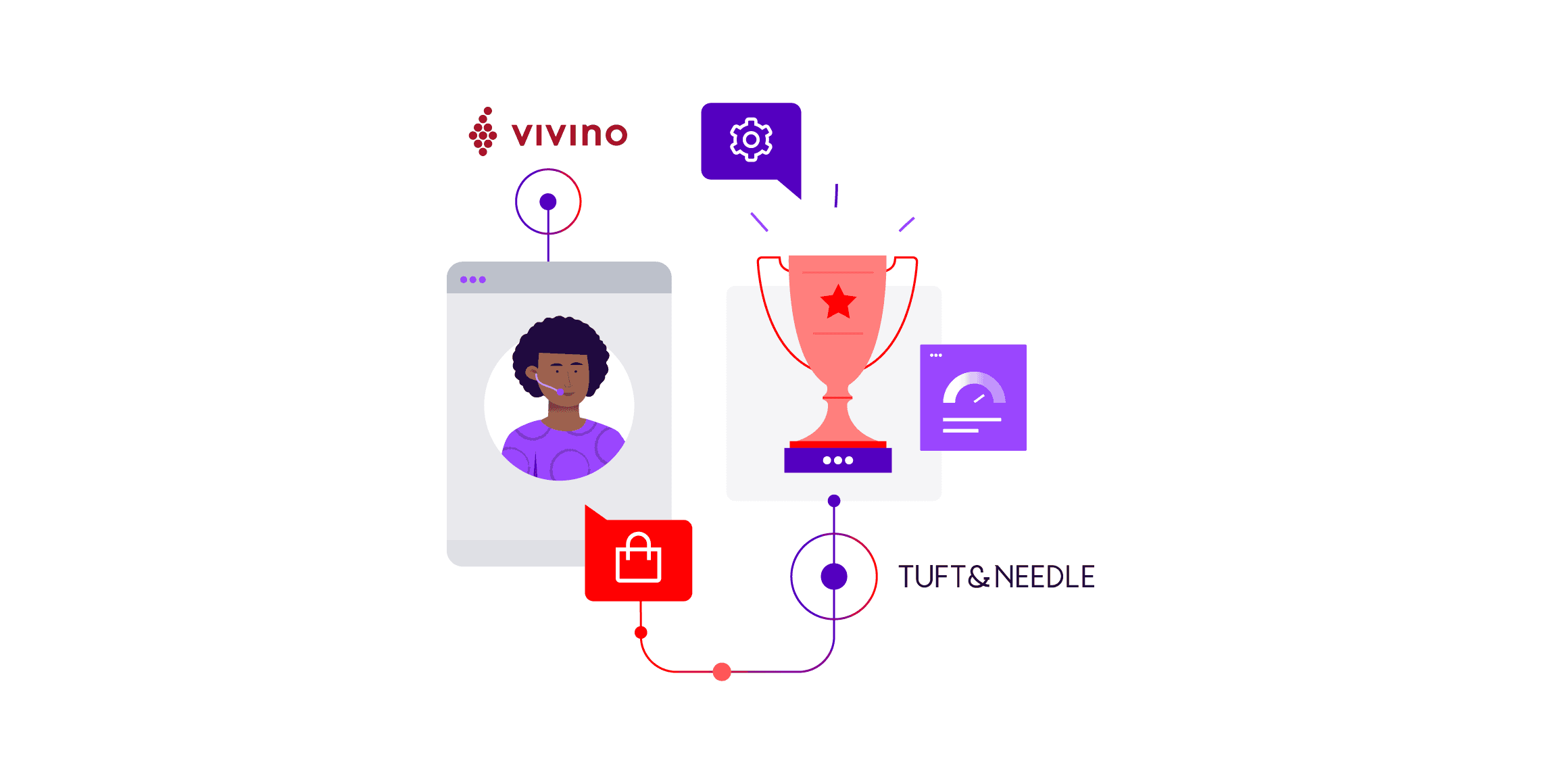 Great service can increase customer loyalty, NPS, CSAT, and profitability. But what steps can brands take to achieve, measure, and communicate those outcomes?
In a recent Talkdesk webinar, Amber Scott, head of customer experience at Tuft & Needle, and Jeff Gorham, director of CX operations for Vivino, touched on three winning strategies for retailers to employ:
Read more below, or watch the full webinar to hear it yourself.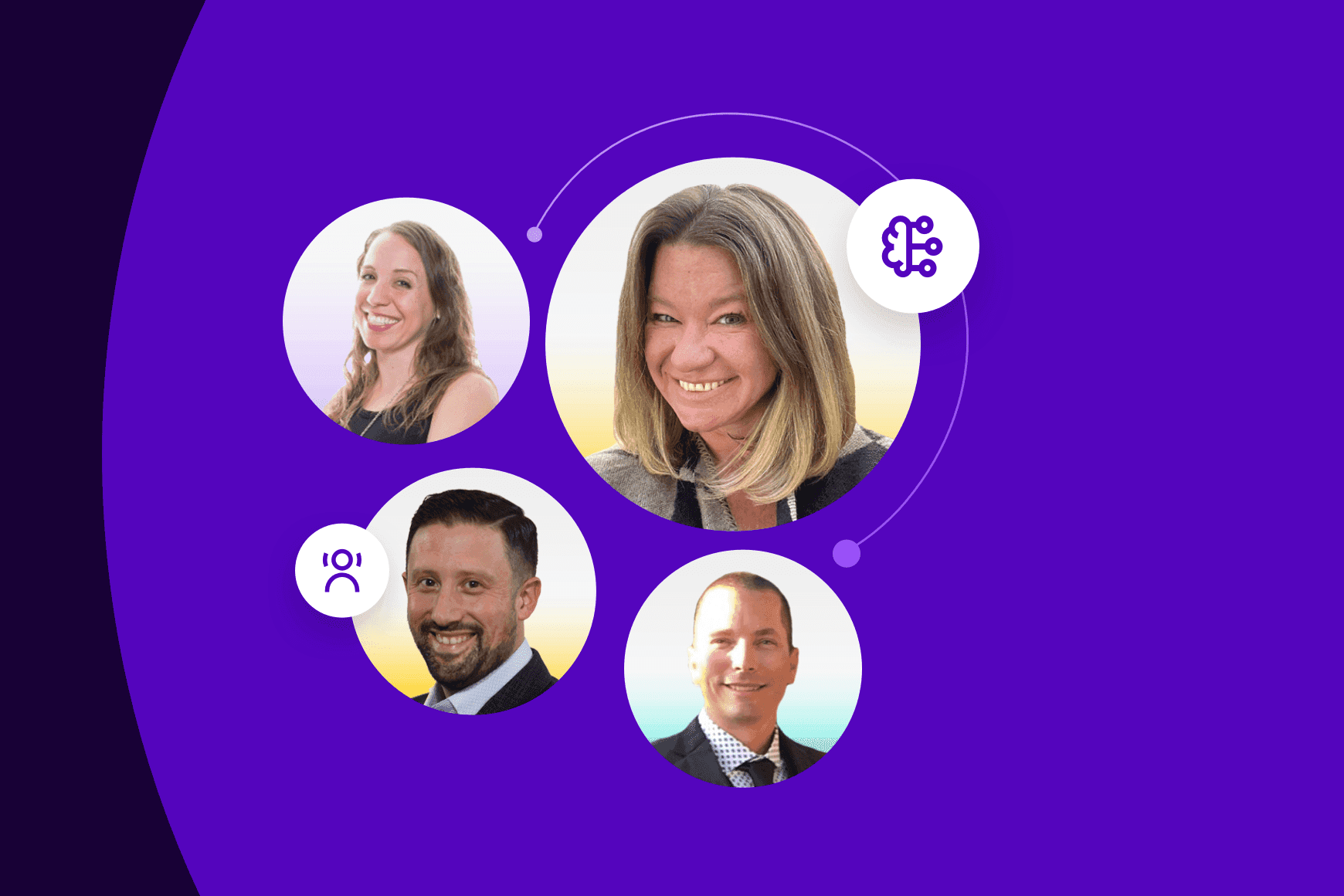 WEBINAR
The future of customer service: What retailers should prepare for in 2022
1. Create a feedback loop.
Tuft & Needle and Vivino are proud to have strong customer satisfaction (CSAT) ratings, but the key for them is understanding what drives customer behaviors and what issues they're experiencing so that the business teams can eliminate them.
"At the current moment, we're investing a lot in customer listening—in how we take customer feedback and make improvements."
Amber Scott, head of customer experience at Tuft & Needle
Both Vivino and Tuft & Needle believe that the customer must be put at the center of everything and seek to understand them during and after service interactions. A focus on listening helps identify root causes, enabling companies to correct them quickly to prevent other customers from experiencing the same problems.
For Amber Scott, head of customer experience at Tuft & Needle, it's about making it as effortless as possible. "When we think about the happy path of a customer, we're thinking about creating as effortless as possible of an experience", she says. "We think of how a customer can learn about a brand, make a purchase, get a product delivered, and have it all easy. Along with that, we're also thinking about getting it right the first time. We need to be able to make promises to our customers and live up to those promises. And if a customer does reach out, because there will always be some that want to reach out—we don't want them to have to reach out about problems."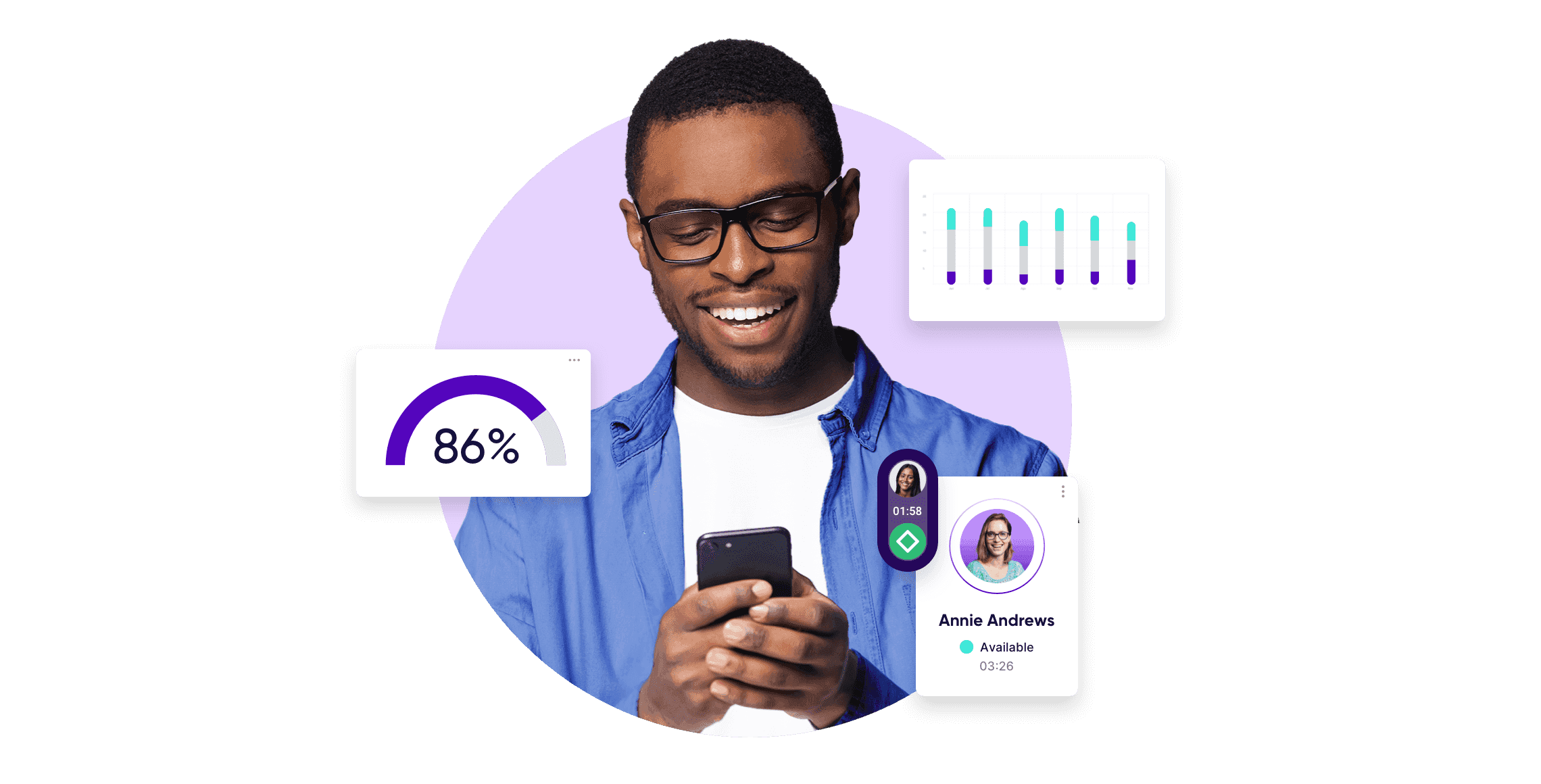 "That's the idea of the happy path—we want them to have a delightful experience. When they finish the call or email, we want them to have learned more about us than they would have otherwise."
Amber Scott, head of customer experience at Tuft & Needle.
There is no shortage of valuable data points across organizations, but companies often operate in silos and miss out on opportunities. Brands should build a tight feedback loop with other departments to provide customer insights that drive growth.
Tuft & Needle and Vivino take this challenge head-on and attempt to use insights to develop a "happy path" for their customers. Their contact centers help provide a real-time pulse of everything happening across multiple departments.  For example, CX teams provide insights to other teams on the feedback they're getting about the website, their products, or fulfillment experiences, to enhance internal controls and process and drive improvements in these aspects of the customer experience.
2. Link metrics to wider business goals.
It is vital for customer experience (CX) leaders to link their team's achievements and outcomes to their brand's broader business metrics and goals. Contact center teams depend on their leaders to advocate for them and ensure their contributions are communicated across the business.
Vivino and Tuft & Needle's approach focuses on customer satisfaction, loyalty, and revenue growth—vital metrics for any brand. "For us, the NPS metric is reflective of the fulfillment and delivery experience, and CSAT is reflective of the sentiment of a customer after their interaction with a support agent. We also measure customer effort, to determine how hard it was for our customers to resolve their issue. We believe that there is a correlation between ESAT and how likely they are to come back to us." says Jeff Gorham.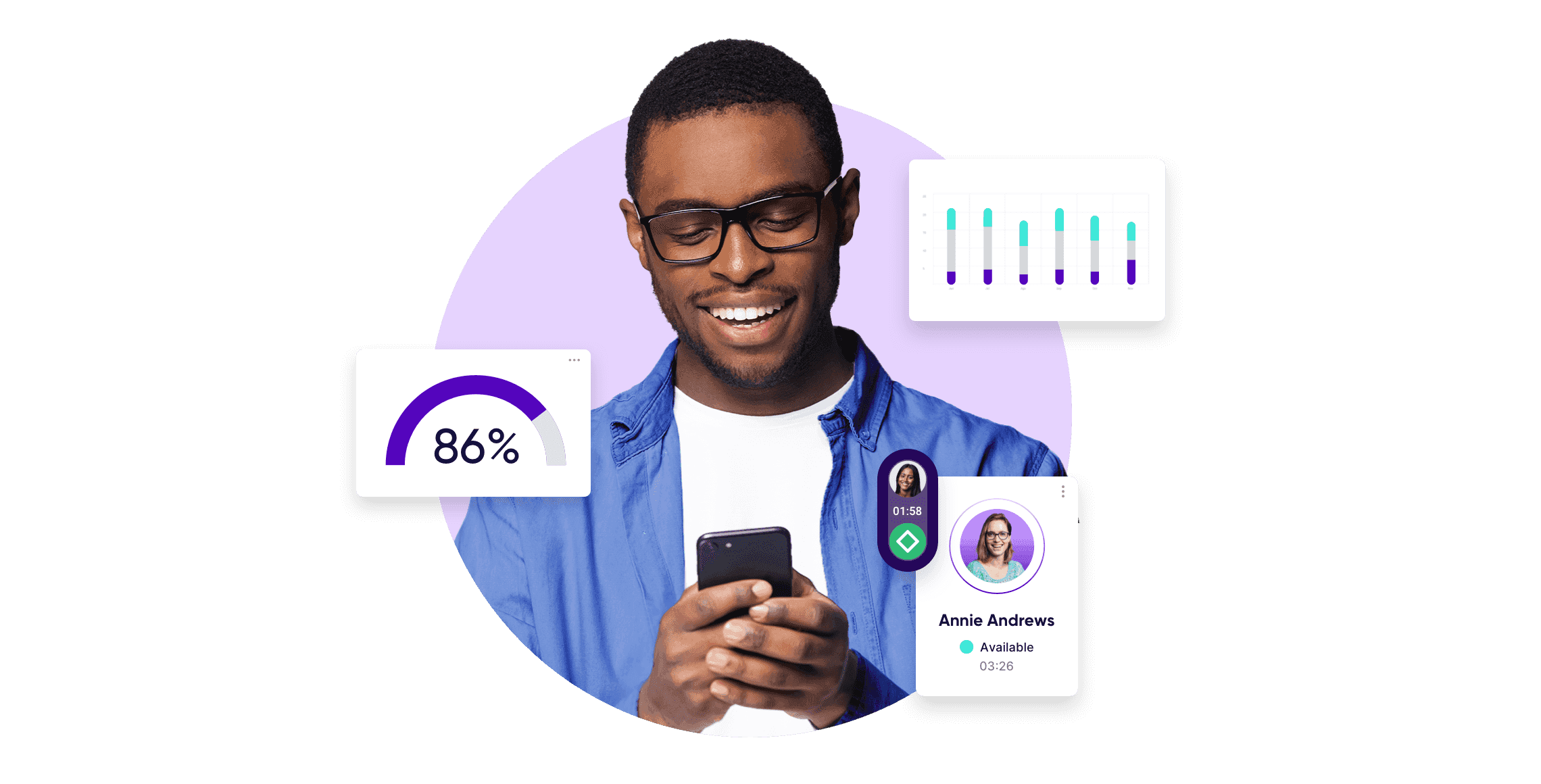 "Customer success is not always determined by the standard CX metrics (average handle time, resolution time, and those other metrics we're used to), but how you drive conversion and retention through each experience. It's about moving away from that concept of a cost center and into a revenue driver."
Jeff Gorham, director of CX operations at Vivino.
To highlight the impact on revenue, contact centers often measure upsells and the lifetime value of customers that engage with customer service representatives. Contact centers can also measure how specific problems impact revenue and use that to quantify the impact of resolving that problem for customers.
Contact centers play a key role in these metrics, and others, such as customer retention. For example, at-risk customers can be proactively identified to measure how many of them chose to keep their subscriptions after engaging with a customer service representative.
CX leaders can also use the art of storytelling to pair hard metrics with examples of real customers that have been impacted through the contact center or stories of broader organizational changes that were implemented due to contact center insights.
Brands should fill the gap between what matters to the C-suite and what is measured and communicated out of the contact center. Securing additional CX investments can be an uphill battle if CX leaders fail to speak to the business in the metric-driven language.
"The companies that put the customer at the center of everything will win. And those that do not, will not. If you are in CX right now, you're in the right place. The future of business is CX. The companies that realize that every single function within their organization is impacting the customer experience and driving GMV, and profitability, are the companies that will win."
Jeff Gorham, director of CX operations at Vivino.
3. Reduce cognitive burden for agents.
The 2020s have made the role of the customer service representatives much more complex. They've had to adapt to changing work environments, policies, and even broader social issues—all while facing increased expectations from both consumers and business leaders.
But during this time, artificial intelligence (AI) tools have matured to help support and retain contact center agents. AI has the potential to automate manual, repetitive tasks for service representatives to improve the agent and customer experience.
Amber Scott, head of customer experience at Tuft & Needle, puts it very clear: "Do we want our agents using their talents to buy time, or do we want to support them with technology so they can use all their talents to support customers and not be bogged down by a system?", she asks. "Customers are expecting your customer service to be good. If that doesn't happen, it's a major disappointment. Take care of your employees, and they'll take care of your customers. We ask our agents to practice extreme empathy and problem-solving. We give them full autonomy. We need to resource our agents well."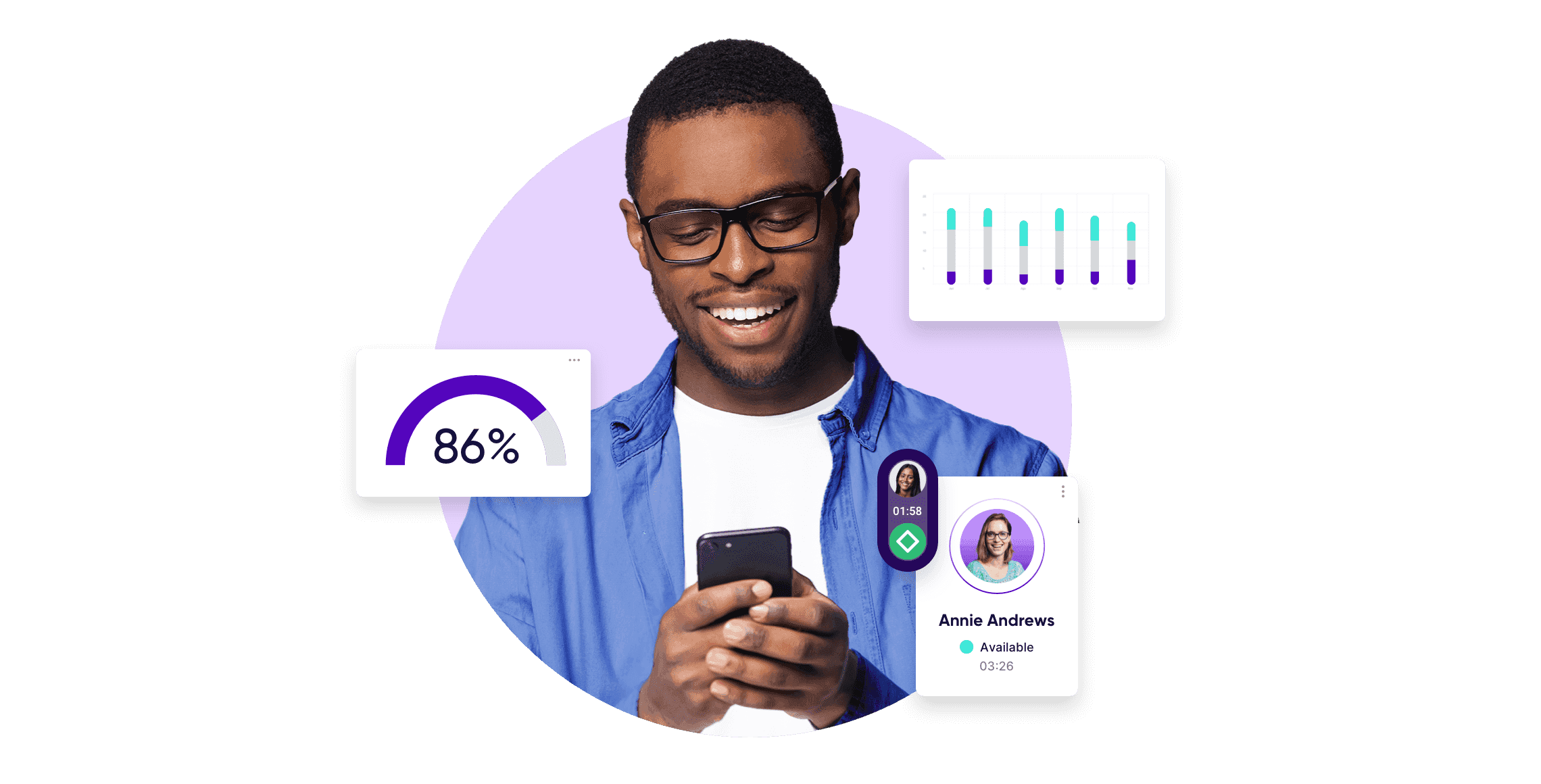 "Customers are telling them the start, stop, and continue of the business, and when all of that feedback is on different channels, it's difficult to get that information. That's where tech is going to play a huge role."
Amber Scott, head of customer experience at Tuft & Needle.
Here are some practical ways AI-powered solutions can help:
Forecasting. AI-powered forecasting tools enable brands to know how many seats they need to staff and schedule. Intelligent forecasting tools are often categorized under workforce management solutions and have become necessary in today's hybrid work environment.
Decision making. Knowledge base tools linked with agent assistance help reduce the number of decisions a customer service retail representative has to make during a given interaction. Agents gain real-time insights into the best options to help customers. AI-powered tools such as Talkdesk Agent Assist™ save agents time from navigating decision trees by suggesting answers in real-time to satisfy customer needs.
Pre and post-call work. AI can also help representatives document and track details of all interactions by automating transcriptions, note-taking, sentiment analysis, and key conversation moments. This frees agents to do what they do best—relating with customers to solve their most important problems.
Getting the basics right.
Far too often, brands' desires to deliver ground-breaking customer experiences lead them to forget the groundwork: an easy-to-change interactive voice response (IVR) system for effective routing, a quality phone system that doesn't drop calls, self-service options, and most importantly, ensuring they are helping customers. Regardless of the technologies available, brands must not forget the basic fact that the point of customer service is to support customers.
Vivino sees customer service like this: "it's about making a connection and adding a personal touch to interactions. When somebody contacts us and says "where's my order," they don't want to hear about when it's going to be shipped or when we're going to follow up, they want to know when they're going to be popping that bottle with their family and friends and enjoying it. The personal touch is a real big emphasis for us—building rapport."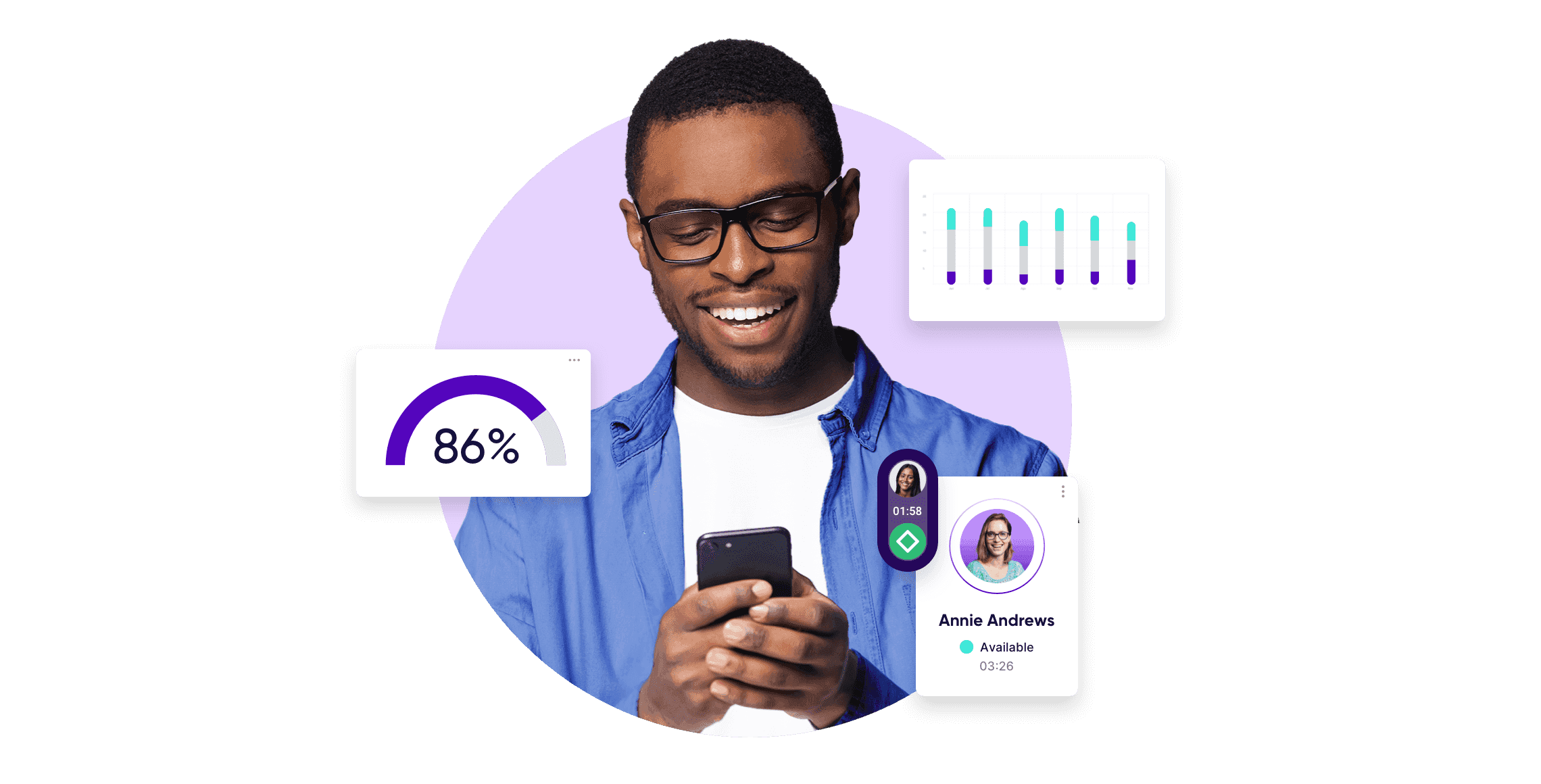 "Even though we're selling wine, even though it's a simple question, "where is my wine," we know we have an opportunity to add a personal touch to that experience."
Jeff Gorham, director of CX operations at Vivino.
And we couldn't agree more.
Watch Amber Scott and Jeff Gorham talk about what retailers should do in 2022 to prepare for the future of customer service in retail or learn more about .
Please wait while we validate your privacy settings.