Talkdesk Workforce Management, delivering a better experience for agents.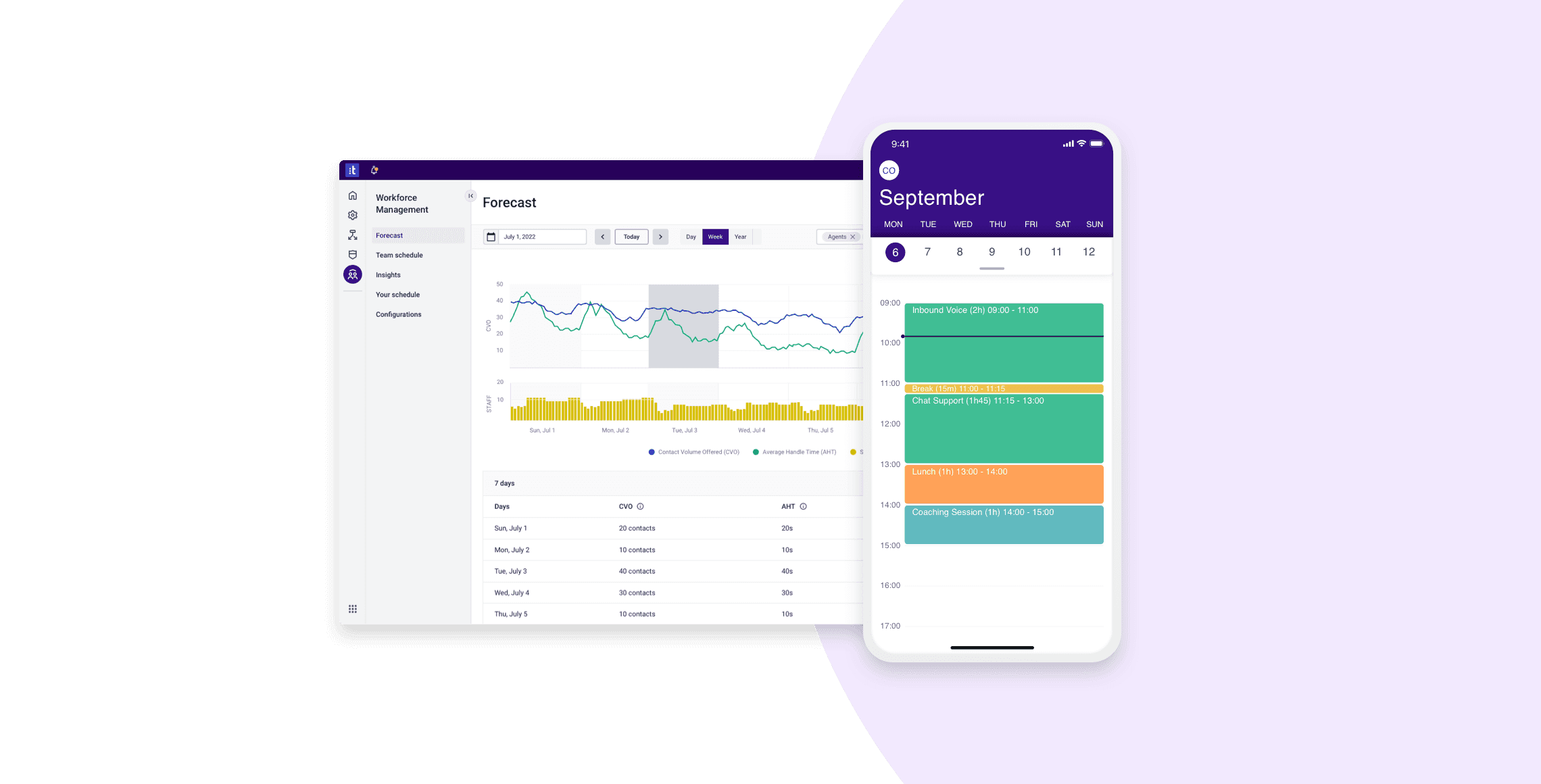 Welcome to the next generation of Workforce Management.
Talkdesk Workforce Management™ combines powerful AI and automation with a remarkably intuitive user experience to help you optimize staffing and scheduling decisions, reduce administrative effort, and deliver a better experience for agents.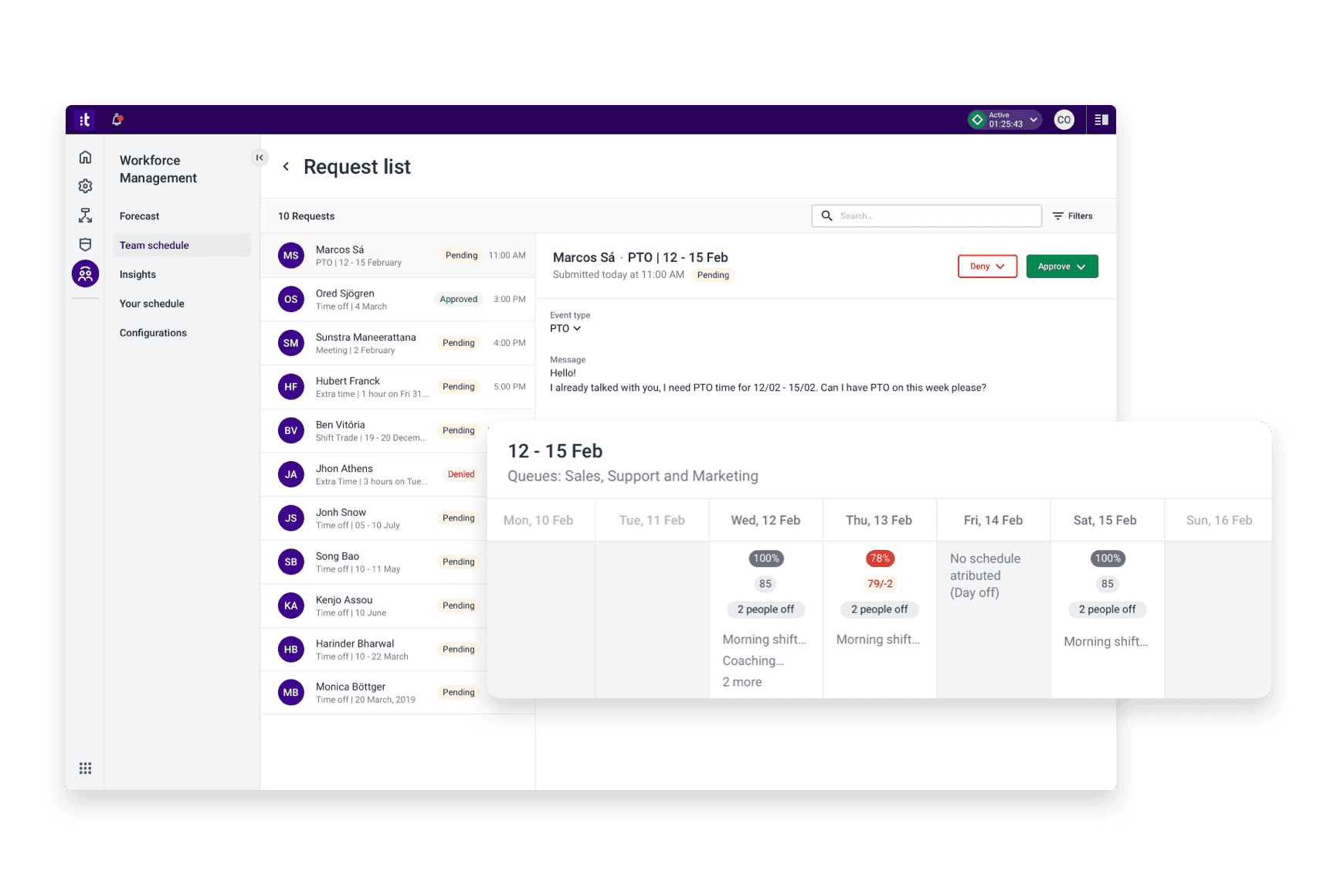 Unparalleled efficiency and ease-of-use.
Simplify and automate the process of forecasting, staffing, and scheduling, so that your supervisors and resource planners can spend less time struggling with technology, and more time getting results.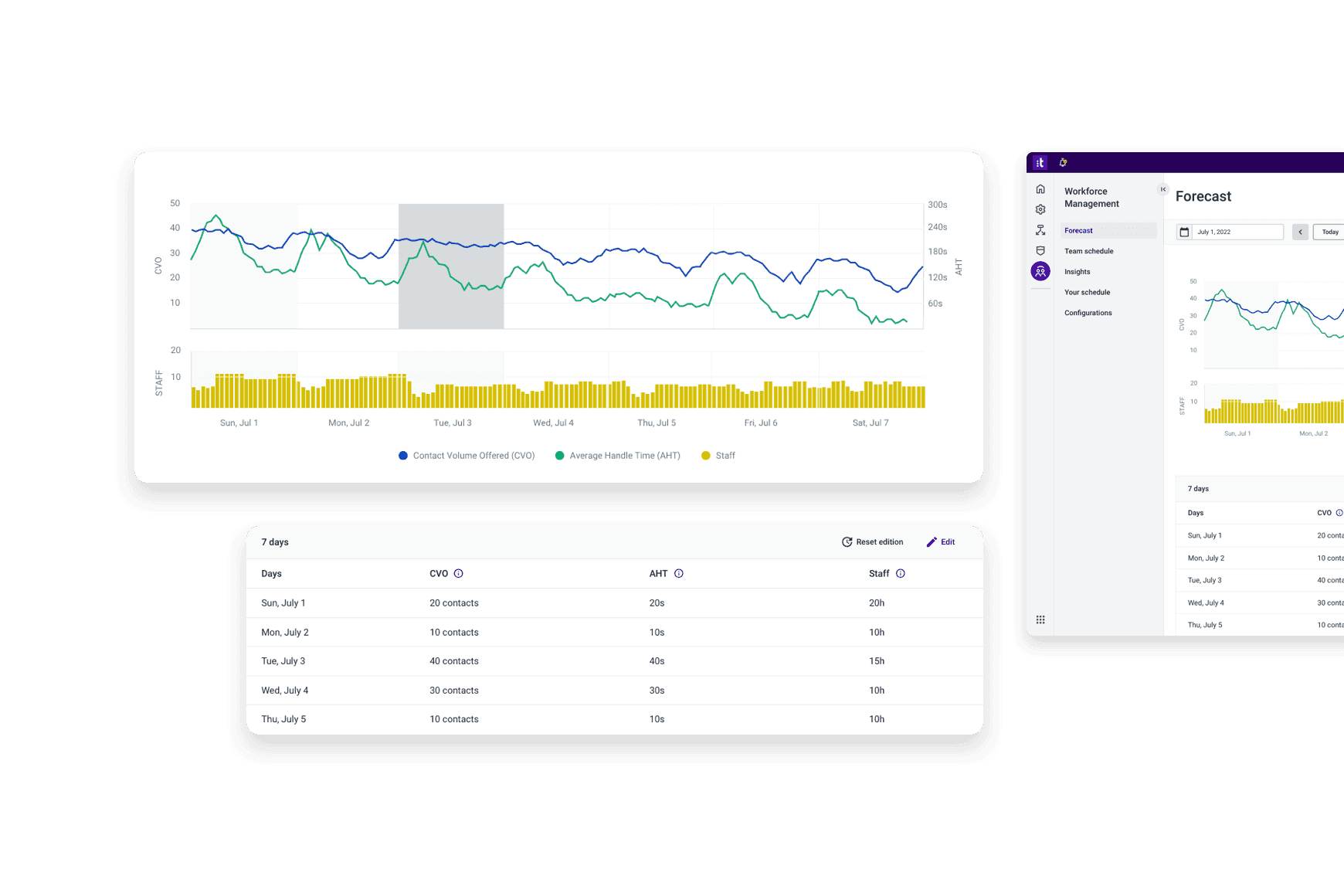 Powerful, flexible forecasting.
Anticipate customer demand and plan more effectively with accurate, omnichannel forecasts based on historical and real-time data. Manually edit forecasts and make intraday adjustments on the fly.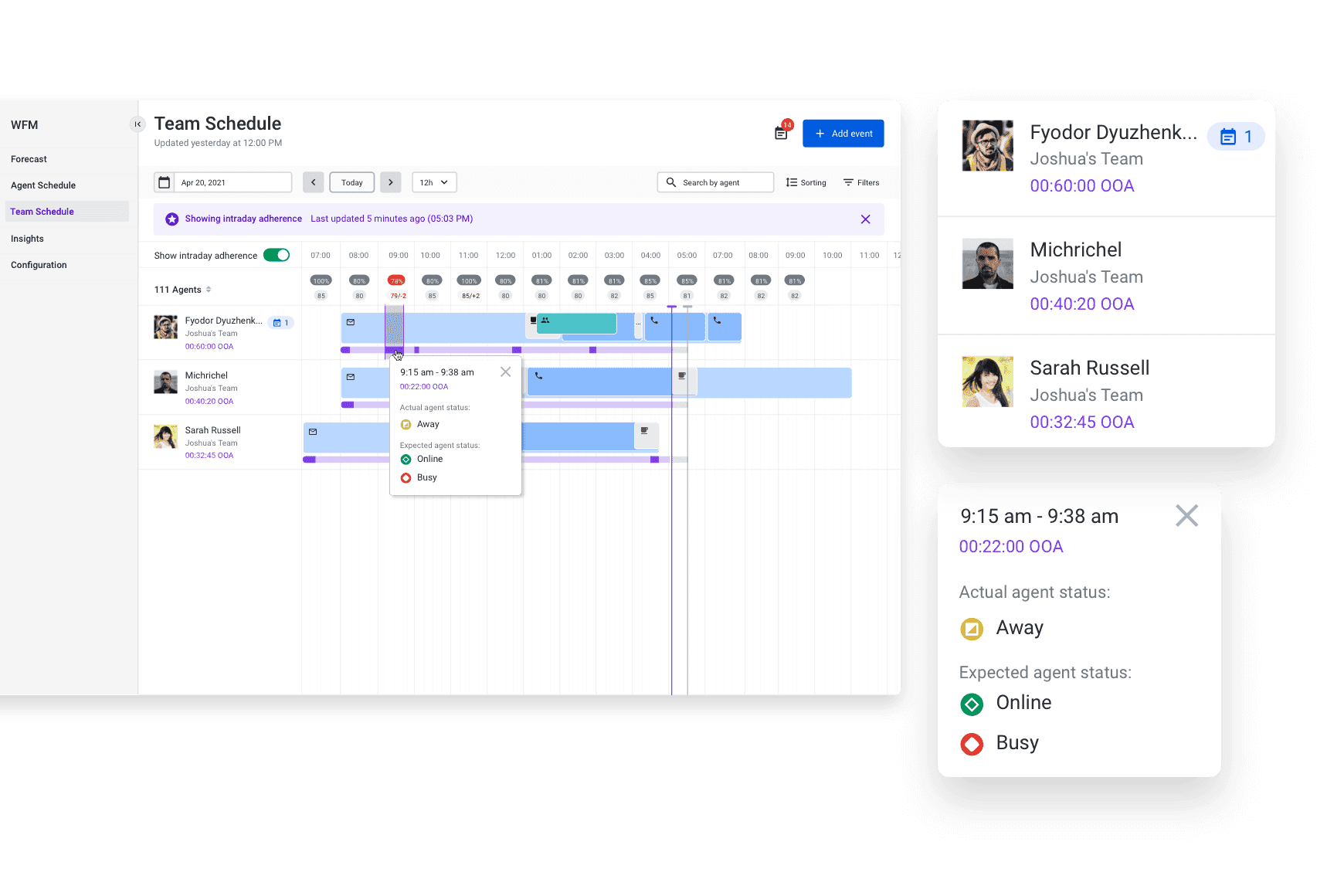 Automated, skills-based scheduling.
Generate optimized schedules designed to improve your agent utilization without sacrificing service levels. Leverage real-time insights and adherence tracking coupled with an intuitive drag and drop editing experience that makes change management easier than ever.
"We have a better view into how many calls we're likely to get on given days. The forecasts have been very accurate and the longer we use the software, the better they get."
James Thurgood Director of Communications, Easy Storage Solutions
Designed for today's workforce.
Improve the agent experience with a unique chatbot designed to quickly process open-ended change requests and provide 24/7 on-the-go access to scheduled shifts with Talkdesk Schedule mobile app (available on iOS and Android). Support split shifts and other flexible working arrangements with customizable templates and break rules.
Workforce Management software features.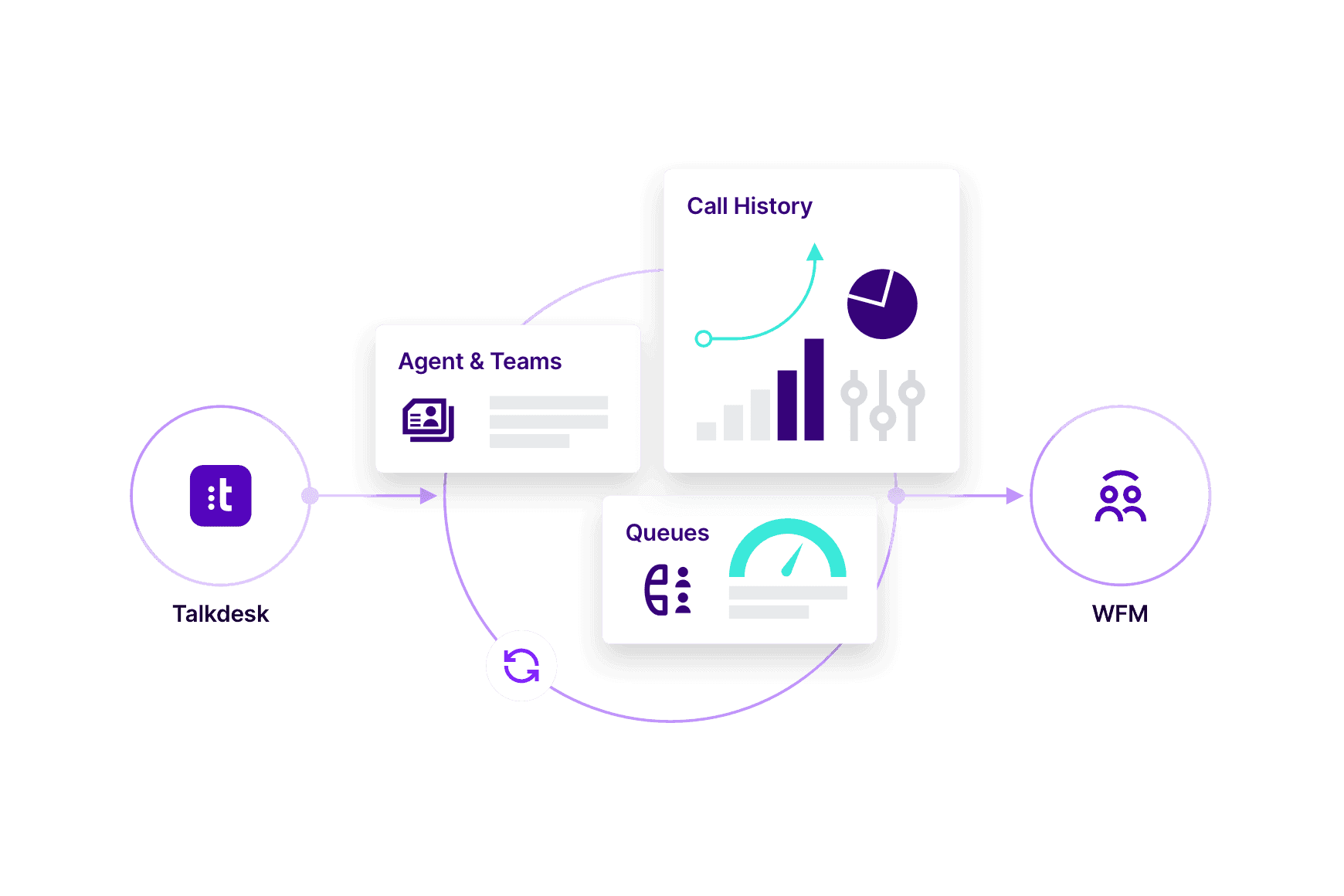 Quick to deploy and cost-effective.
Implementing traditional workforce management solutions can be a notoriously slow and expensive process.
With Talkdesk you can quickly import and synchronize your contact center data, automatically create settings and configurations, and train new users in no time.
Please wait while we validate your privacy settings.