Modernize your contact center with CX Cloud.
Deliver exceptional customer experience with Talkdesk CX Cloud™.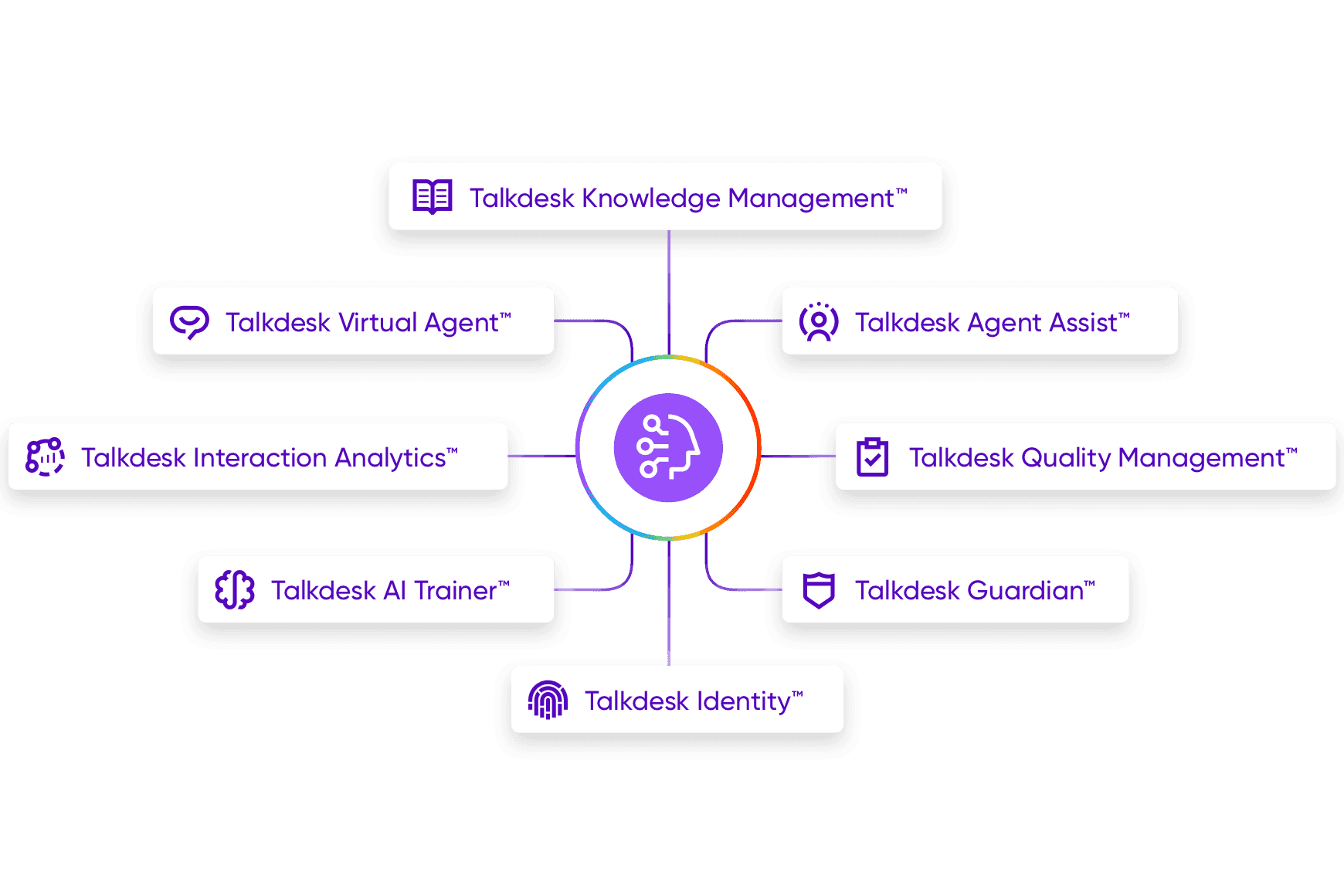 Automating every step of the customer journey.
Modern customer service starts with AI. Our CX Cloud platform includes AI apps that automate customer self-service, empower agents, mitigate fraud, and operationalize AI. We're putting powerful technology into the everyday tools that make customer service the best it can be.
Optimize your most critical customer service processes with our enterprise cloud contact center platform.
Talkdesk CX Cloud™ is a contact center platform that helps enterprises deliver modern customer service their way with applications for customer self-service, omnichannel engagement, workforce engagement, employee collaboration, and customer experience analytics. All of these applications are native on our open platform with a shared set of services including a common data model, reporting, dashboards, workflows, AI & automations for faster time-to-value and reduced TCO.
Help customers help themselves with a high-quality digital self-service experience.
Make it easy for your customers to get the right answers and solve problems at every touchpoint with intelligent apps and automations that understand who they are and what they want to accomplish.
Turn every agent into a top performer with workforce engagement.
Manage, develop, and engage your agents throughout the employee lifecycle, regardless of their location. A single cloud platform unifies your contact center and workforce engagement solutions, providing a seamless user experience for customer interactions, call recording, quality management, and scheduling.
Hear how Talkdesk delivered for Farfetch.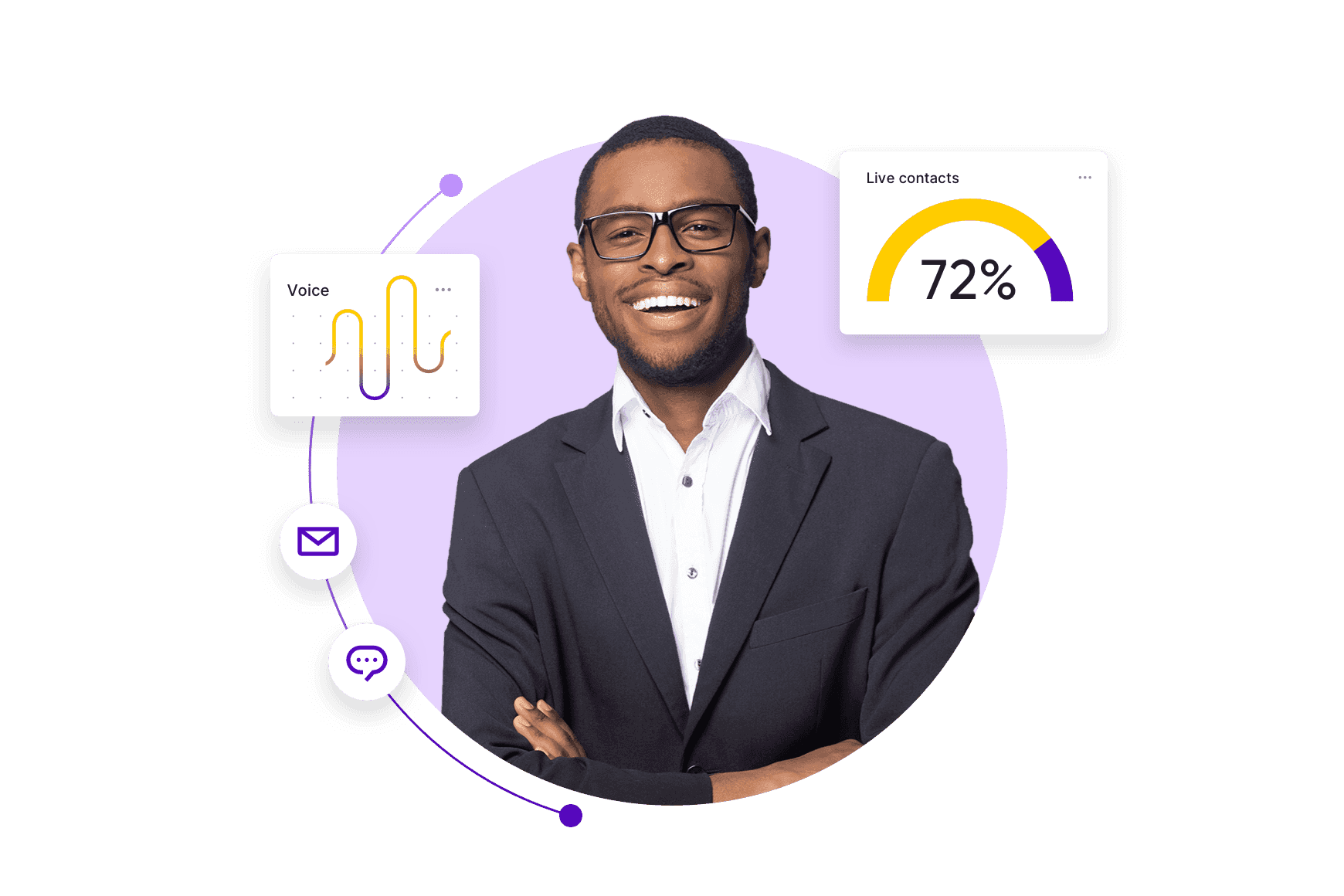 Meet your customers where they are with omnichannel engagement.
Engage with customers and prospects on their channel of choice, all while personalizing each interaction, keeping conversation context across all channels, effortlessly elevating conversations from one channel to another, and maintaining a complete 360 degree view of the customer journey across all channels.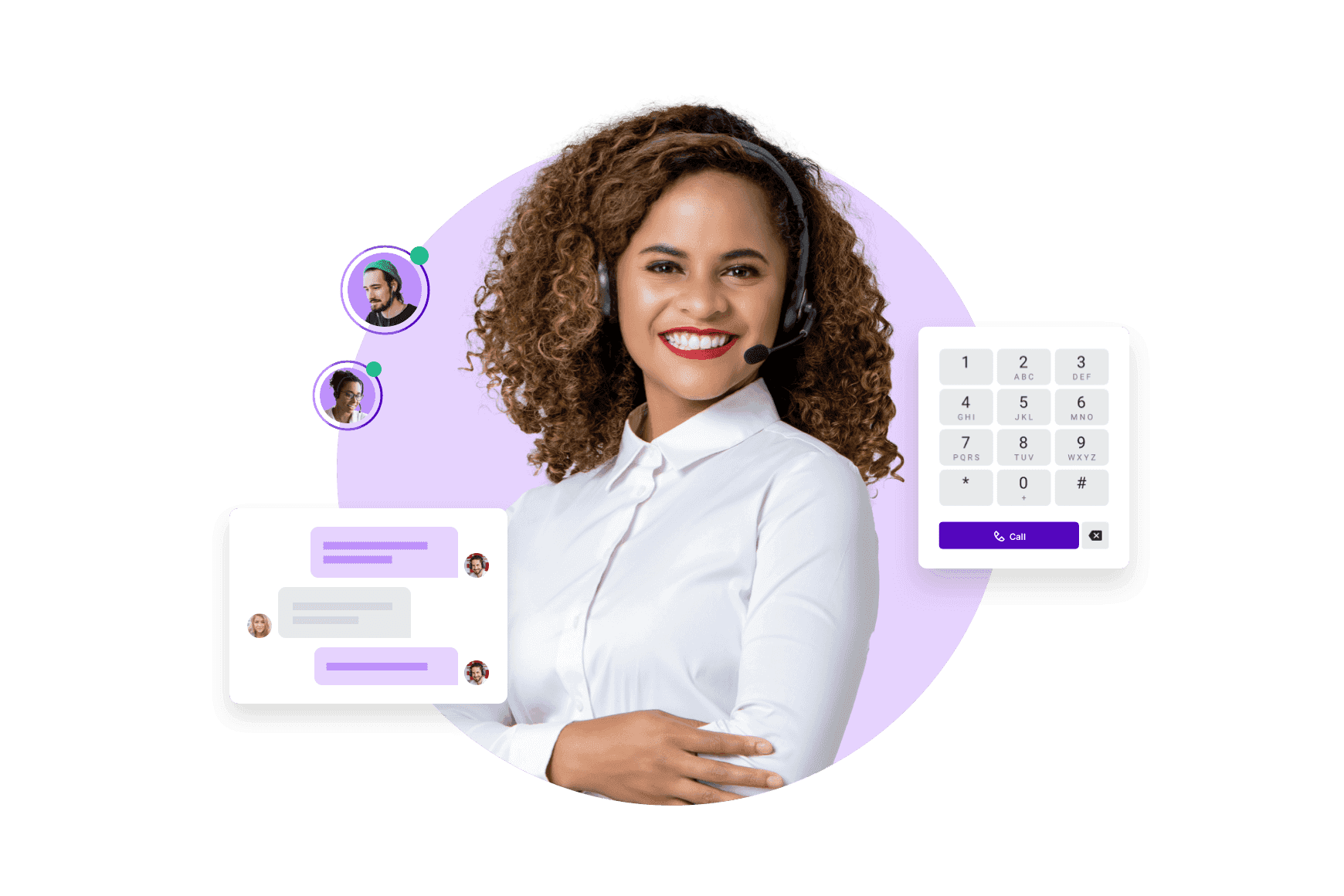 Extend customer service beyond the contact center with employee collaboration.
Connect agents with the rest of the organization, orchestrating talent and expertise across the company to achieve critical customer outcomes and drive loyalty.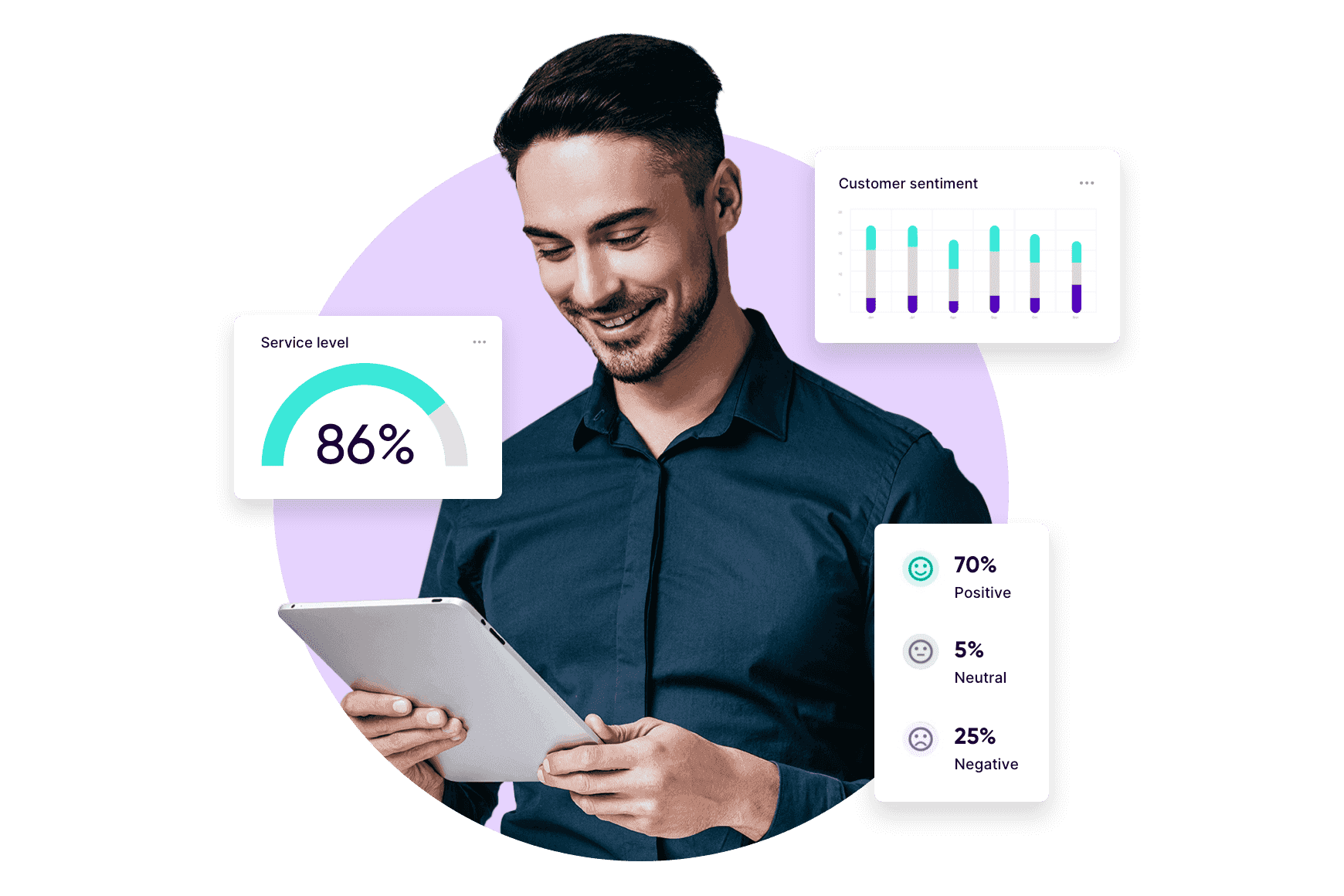 Turn insights into results with customer experience analytics.
Your contact center is only as good as your data. Turn every conversation into actionable customer intelligence and operational excellence with analytics, automation and insights tools.
Built on a trusted, flexible and innovative enterprise cloud contact center platform.
Talkdesk has a proven track record in modernizing customer service with deep industry expertise and a platform that is reliable and scalable, serving enterprise customers in 100+ countries.
What is Talkdesk CX Cloud?
Talkdesk CX Cloud and Industry Experience Clouds help enterprises deliver modern customer service their way. Our trusted, flexible, and innovative contact center platform leverages AI and automation to drive exceptional outcomes for their customers and improve the bottom line. Serving enterprise customers in over 100 countries, we partner with our customers to deliver continuous innovation and breakthrough results.
Our unwavering commitment to doing what we say we will do and our investment in the highest levels of security and reliability for our products make us second to none in the industry. Improve customer experiences, increase efficiency, and grow revenue with Talkdesk, a cloud contact center platform built for your industry.
How do cloud services improve customer experience?
Contact centers that use cloud services are able to see several benefits beyond location flexibility, including:
Happier agents, who are more interactive with customers.
Reduced IT costs, since the provider will typically service cloud systems.
Automated tasks and more proactive insights.
Immediate access to new features and capabilities.
24/7 customer service.
Greater protection against fraud and other threats.
Additionally, with AI machine learning technology, your cloud system will always be getting smarter, creating highly personalized customer experiences. With these capabilities, your customer satisfaction ratings will continue to soar.
Why is customer experience important?
Obtaining a new customer is much more expensive than keeping a current one, which is why customer satisfaction and retention is so important. Whether it's a phone call or a digital experience, maintaining good customer service provides your company with several business benefits, including a good reputation, money saved, and a greater customer lifetime value.
Please wait while we validate your privacy settings.