Did you know that Salesforce's State of the Connected Customer report found that 73% of customers surveyed expect companies to understand their unique needs and expectations? To actually achieve this, especially without multiple interactions, requires more than a customer service script. 
Organizations need an omnichannel approach with a combination of AI-driven self-service options and a human touch that encompasses the ten key principles of customer service excellence.
In this article, we'll explore: 
Why customer service principles remain important for your business, even in an AI-driven world.
The ten fundamental principles of customer service excellence that can transform the way organizations interact with their customers.
How to implement these principles without overwhelming your agents or underwhelming your customers. 
By understanding and implementing these principles, you can empower your agents to enhance customer satisfaction, loyalty, and even measurably impact your bottom line. 
Why are customer service principles important for your contact center?
88% of customers surveyed say that the experience a company provides is as important as its product or services. In fact, Forrester's Achieving Customer Amazement Study found that 83% of customers surveyed would swap brands if promised a better experience elsewhere. 
Similarly, 62% of customers surveyed feel they have an emotional connection to the brands they buy from. 
Given those stats, your business simply can't afford to treat customers as just a number. 
With that in mind, in the following section we'll look at ten key principles of customer service excellence, and provide actionable solutions to embed each one into your customer service culture. 
The ten key principles of customer service.
Principle 1: Empathy.
Empathy is the vital element of customer service, as it demonstrates a genuine understanding of customer needs and emotions. Studies show that 70% of buying experiences are based on how customers feel they are being treated, and when a customer is already coming to an organization with an issue to solve, expectations are high. The better you can empathize with your customer's situation and demonstrate a willingness to help, the quicker you can neutralize a tense interaction. In fact, 80% of customers will forgive a mistake if they have had an excellent customer service experience. Empathy goes a long way to building customer loyalty. 
To enhance empathy, agents should actively listen to customers and demonstrate this by using their customer's words. 
For example: "I completely understand. So what you're saying, Sue, is that you attempted to plug in the device and the lights blinked three times, then stopped. Did I get that right?" 
By seeking acknowledgement from the customer that you have properly understood their issue, your agents build trust.
To improve your agents' empathy, you can: 
Implement training programs that improve their knowledge of common customer questions.
Use role-playing exercises to practice interactions with a range of customers.
Provide access to centralized customer data that can help agents cultivate empathy and deliver more satisfying experiences. 
Offer customer service agents basic training on how to deal with cultural, gender, and social differences.
Principle 2: Speed.
No customer likes to be kept waiting. Customers expect quick resolutions to their issues, and a delay in response can lead to frustration and dissatisfaction. After all, two-thirds of customers say that speed is just as important as price when working with a business, and 83% of customers expect to interact with someone immediately when they contact a company.
Make customer interactions real-time conversations and create a sense of urgency in your agents—not to stress them about answering times, but to ensure that customer satisfaction is their top priority.
The principles of customer service mean nothing if customers are not central to your team culture. If you're not prioritizing customer satisfaction in your organizational values, you will struggle to motivate your agents to put them first. 
Here are a few actions to take to speed up the resolution process for both digital and voice channels:
Remind agents that long wait times and hold times communicate that they don't value the customer's time–or their own.
Position customer satisfaction at the top of your organizational values and build this into the culture of your contact center.
Implement automated workflows that streamline routine tasks such as creating a new ticket from an email or form, sending status change notifications, triggering alerts, or completing surveys—freeing agents to focus on what's more important: the customer.
Empower customers to find their own solutions with AI-powered chatbots to personalize and simplify self-service.
Launch an agent assistant that helps representatives quickly get the best response for the customer.
WEBINAR
5 ways to design virtual agents and chatbots to delight your customers.
Avoid the pitfalls of poorly designed self-service options and learn how to create virtual agents that provide an exceptional customer experience.
Principle 3: Convenience.
Convenience, like all principles of customer service, transcends channels. Convenience means making it easy for customers to contact the business from the channel of their choice, such as phone call, text, or chatbot. Even when a customer visits a store in person, they don't want to spend significant amounts of time hunting down an employee to answer a question. 
According to the 2023 State of the Connected Customer report from Salesforce, 59% of consumers prefer the traditional medium of phone calls to reach customer service representatives. The report also revealed that customers prefer to contact customer service via the following channels:
This data demonstrates that having multiple ways for your customers to contact you is an essential part of customer expectations. 
These channels must not be siloed, either. 85% of customers expect consistent interactions with knowledgeable agents across channels and 83% of customers said that they're more loyal to companies that provide consistency across departments. 
This makes smooth communication and a consistent customer experience across channels a requirement for an excellent customer experience, regardless of the first point of contact. 
Today, consumers expect an omnichannel experience that can smoothly move between platforms. 
One of the principles of customer service is that companies must allow customers to move channels mid-conversation. By enabling data to flow seamlessly across different channels, agents gain a complete view of customer interactions, empowering them to deliver exceptional customer service. 
Omnichannel engagement solutions allow users to contact customer service through the channel of their choice, with automated updates to keep agents across all interaction history regardless of the channel.  
Principle 4: Consistency.
Consistency across communication channels is crucial for delivering a unified customer experience. Customers should be able to start a conversation over one channel and seamlessly continue it on another without repeating information. For example, customers should be able to start a conversation over text and finish it over a phone call if needed. The Salesforce 2023 State of the Connected Customer report supports this, finding that 78% of customers surveyed have used multiple channels to start and complete a transaction. 
Failure to adopt an omnichannel strategy can drive customers to other businesses that can help them on their channel of choice. Not to mention the loss of sales that can result from forcing customers to only make a purchase through one channel. 
To provide consistent and exceptional customer service experiences across multiple channels by: 
Principle 5: Knowledge.
Customers expect to have the same level of experience, regardless of the issue or the channel. Inconsistent information will harm your reputation and your relationship with your customers. Consistently accurate information allows you to understand and address customer needs, meet expectations, and maintain effective communication standards for strong customer relationships.
Equipping agents with the necessary knowledge and information is essential for resolving customer queries efficiently. Research shows that 83% of customers expect to solve complex problems by speaking to one person.
Talkdesk's knowledge base management system helps agents feel more prepared to answer customer queries faster and more efficiently by providing them with the information they need at the precise moment they need it. 
To train your agents so they have the knowledge and expertise to answer complex queries: 
Principle 6: Adaptability.
It is crucial that your agents adjust their communication with customers based on the situation. As important as showing empathy is knowing how to read your customer and adjust your approach depending on their tone.  For example, if a customer is angry, your agents should be able to soothe the customer. 
To improve adaptability: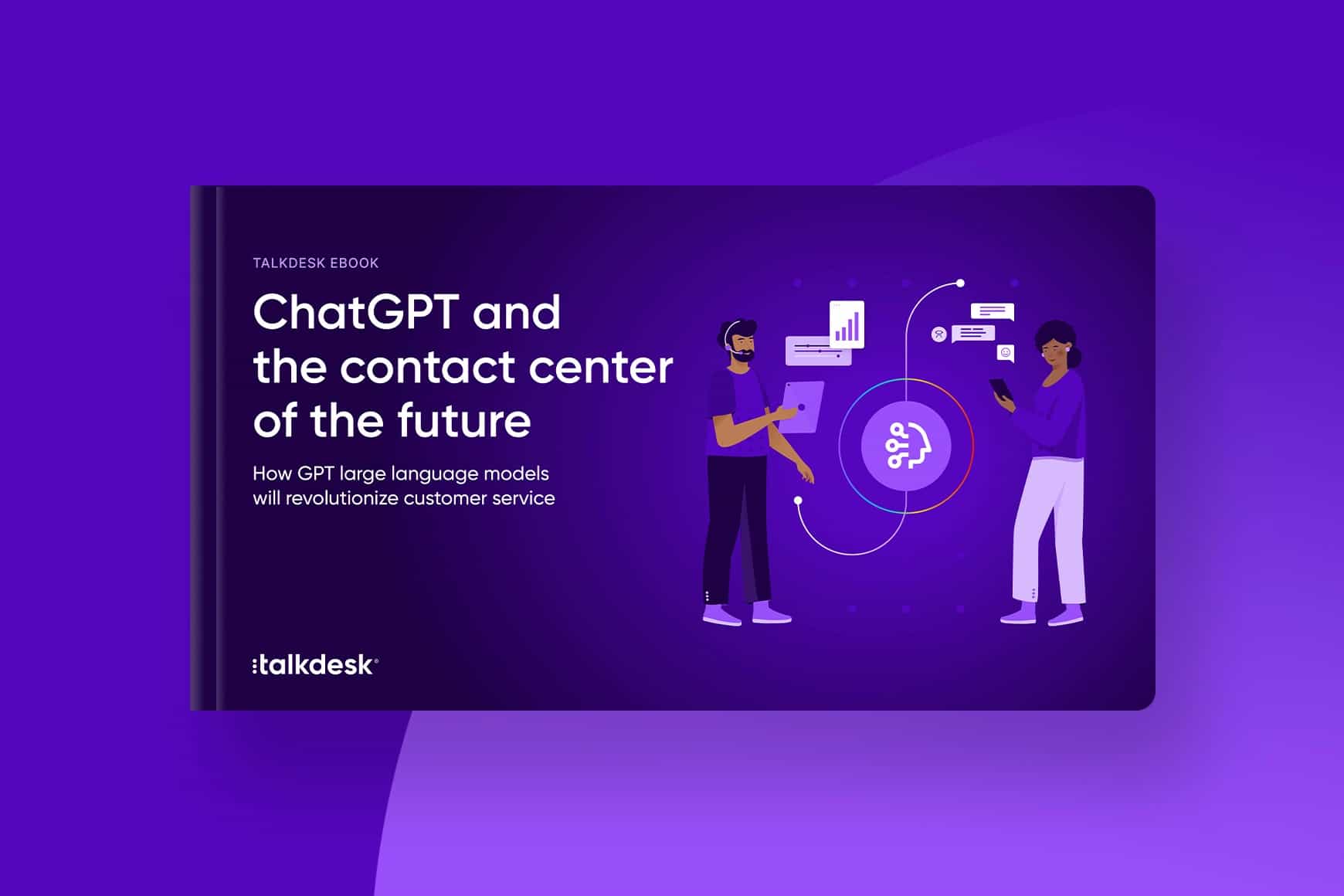 EBOOK
ChatGPT and the contact center of the future.
Find out how this exciting new technology will change everything from conversational AI to the role of the contact center agent.
Principle 7: Personalization.
Your customers expect your agents to have a 360-degree view of their information and detailed notes on previous interactions. They expect you to deliver a personalized customer experience, based on their unique circumstances, not to make them feel like a number in line. 
To provide a more personalized customer experience, try these strategies:
Principle 8: Continuous improvement.
Reviewing and responding to customer feedback is a necessary component of customer service excellence. If you don't know where issues are occurring, you can't improve. 
The best ways to continuously improve customer service are to:
Principle 9: Quality.
When 78% of customers make purchasing decisions based on customer service, the quality of your interactions is crucial. This is because customers who have had a bad experience can actively detract others from buying from your business by sharing bad customer service experiences or posting on your social media channels.
To improve the quality of customer service, try these strategies:
Principle 10: Proactivity.
Customers expect proactive customer service. In fact, 61% of consumers are comfortable with companies using their personal information to provide them with personalized solutions. Customers know you're collecting their data. They expect you to use it to improve their interactions.
Proactive customer service can look like sending a confirmation email, reaching out if there's an issue with an order, or providing a way to reduce fees on their services. 
Here are some other strategies to provide more proactive customer service: 
How to improve customer service.
As you can see, great customer experience is more than just service with a smile. Excellent customer service in the digital age prioritizes speed and quality, with consistent interactions and personalized solutions. The only way to meet the levels of customer demand is with a technology partner that understands your business inside and out. 
To better understand how you can leverage the best in customer experience technology,  download our eBook, "The Ultimate AI Playbook for Contact Centers".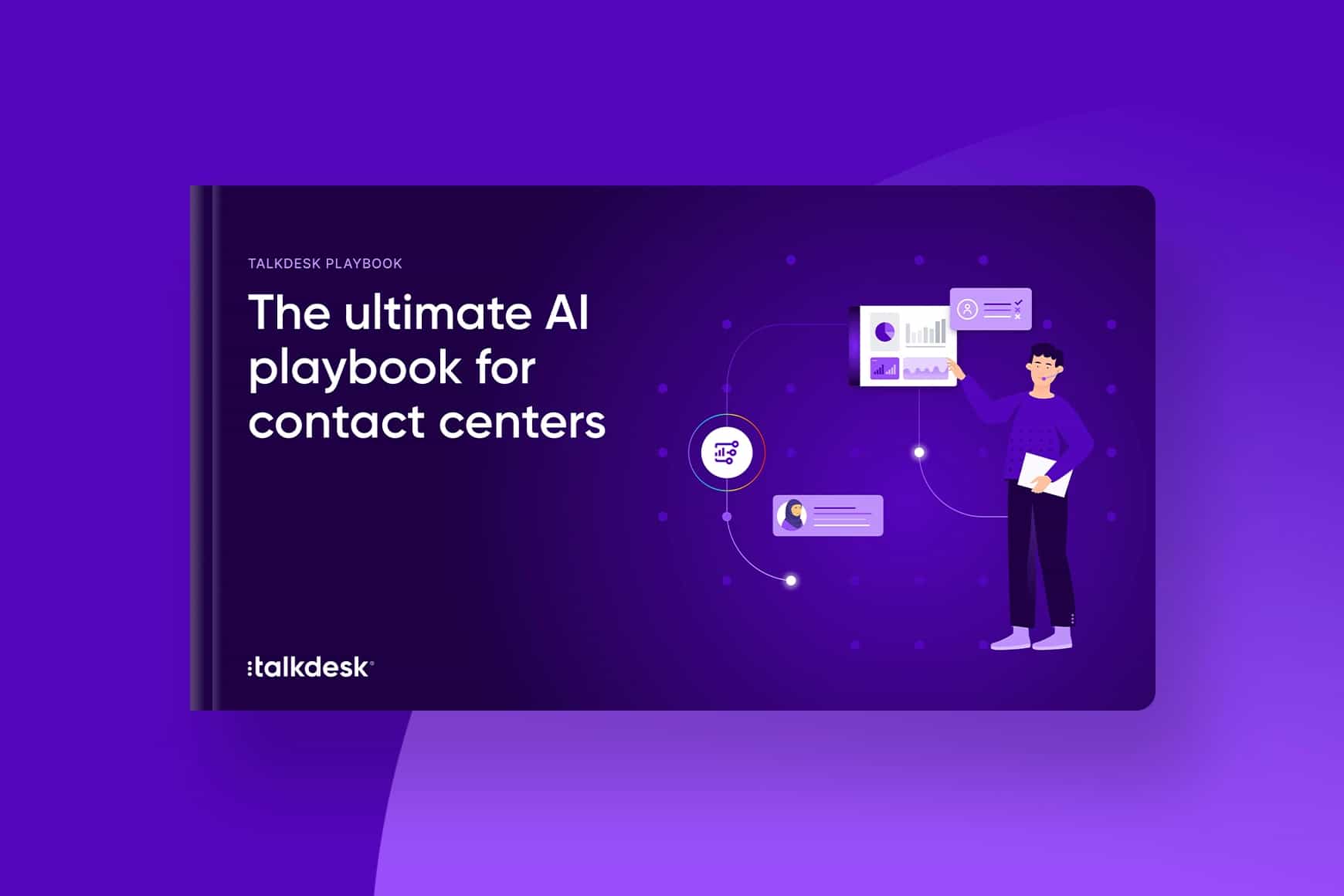 EBOOK
The ultimate AI playbook for contact centers.
Learn how to effortlessly implement an end to end AI strategy to help your contact center save costs while improving CX.
Please wait while we validate your privacy settings.