PLATFORM | DEVELOPER EXPERIENCE
Customize your contact center with Talkdesk Builder.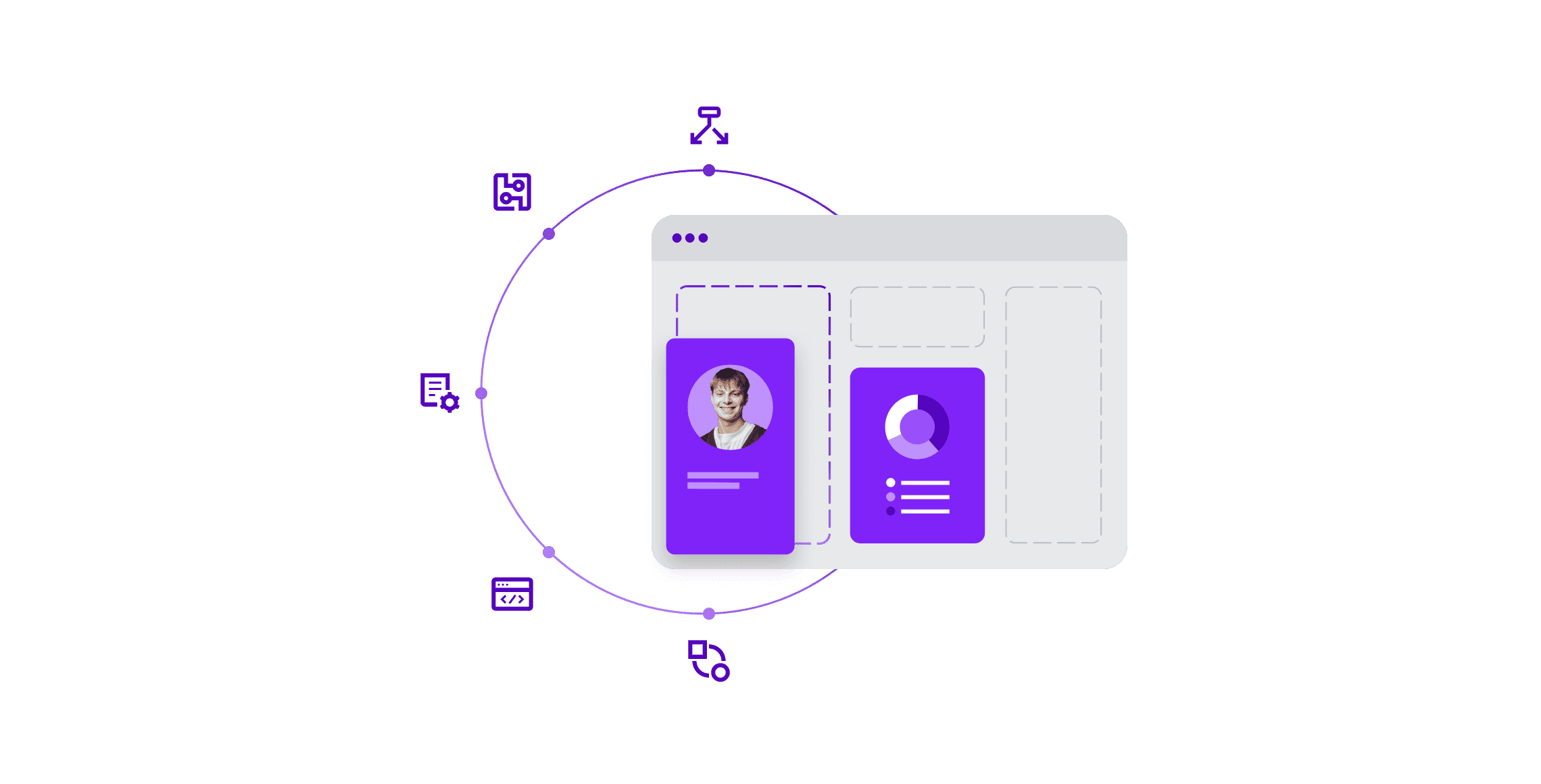 A better way to customize your contact center.
Talkdesk Builder™ offers a full range of development tools, including APIs, and low-code and no-code interfaces, for unlimited and accelerated contact center customization across automations, interfaces, routing, reporting, and integrations. Fully customize Talkdesk® to your unique needs and elevate your business from standard customer service to tailor-made experiences that keep your customers coming back.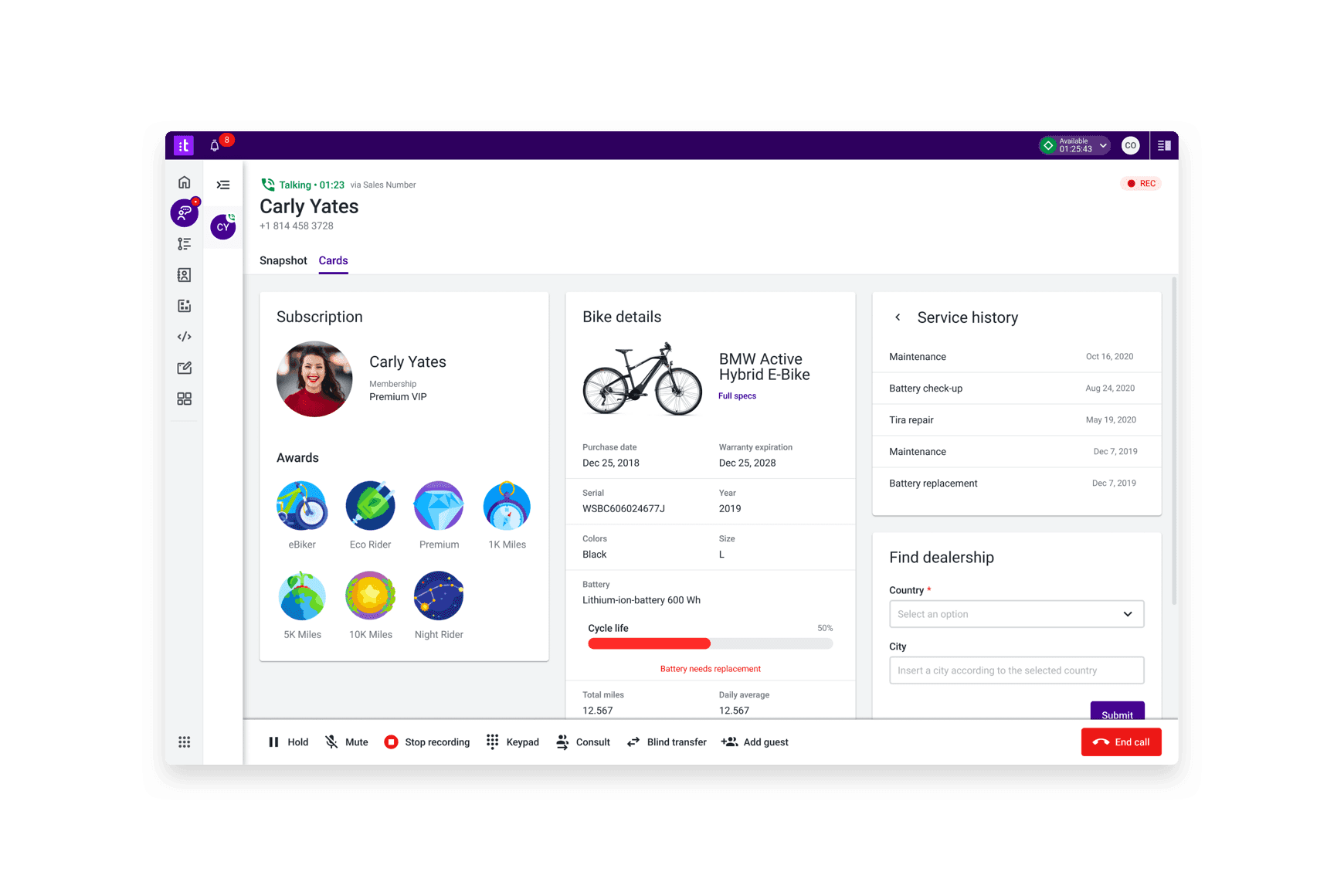 Build perfect user interfaces.
Optimize productivity and provide unmatched employee experiences by easily designing the right user interfaces with low-code and no-code options for every role in the contact center.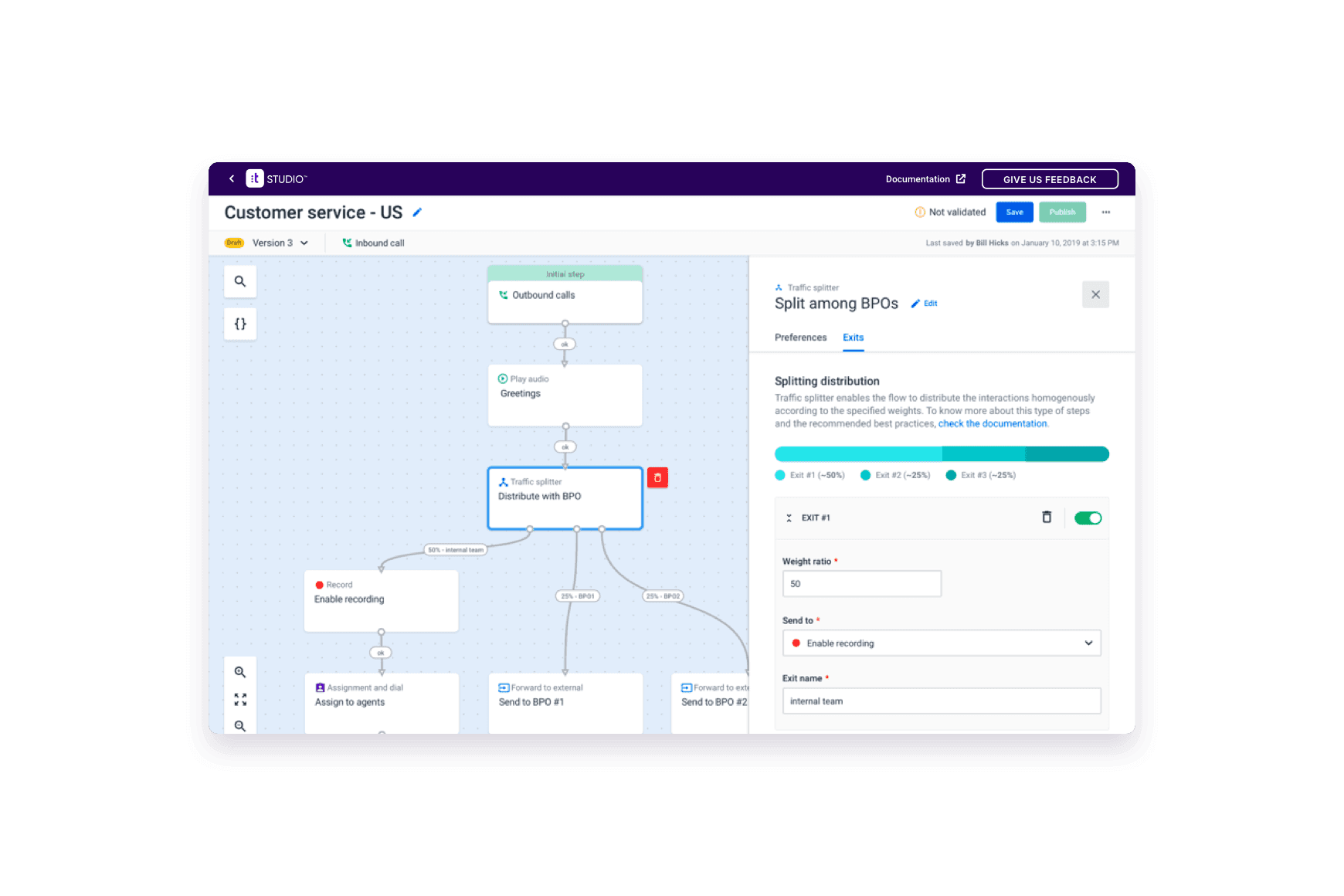 Easily design business process automations.
Talkdesk Automation Designer™ comes with a no-code visual interface, making it easier for any business user, including frontline staff, to design automations specific to their role in the contact center.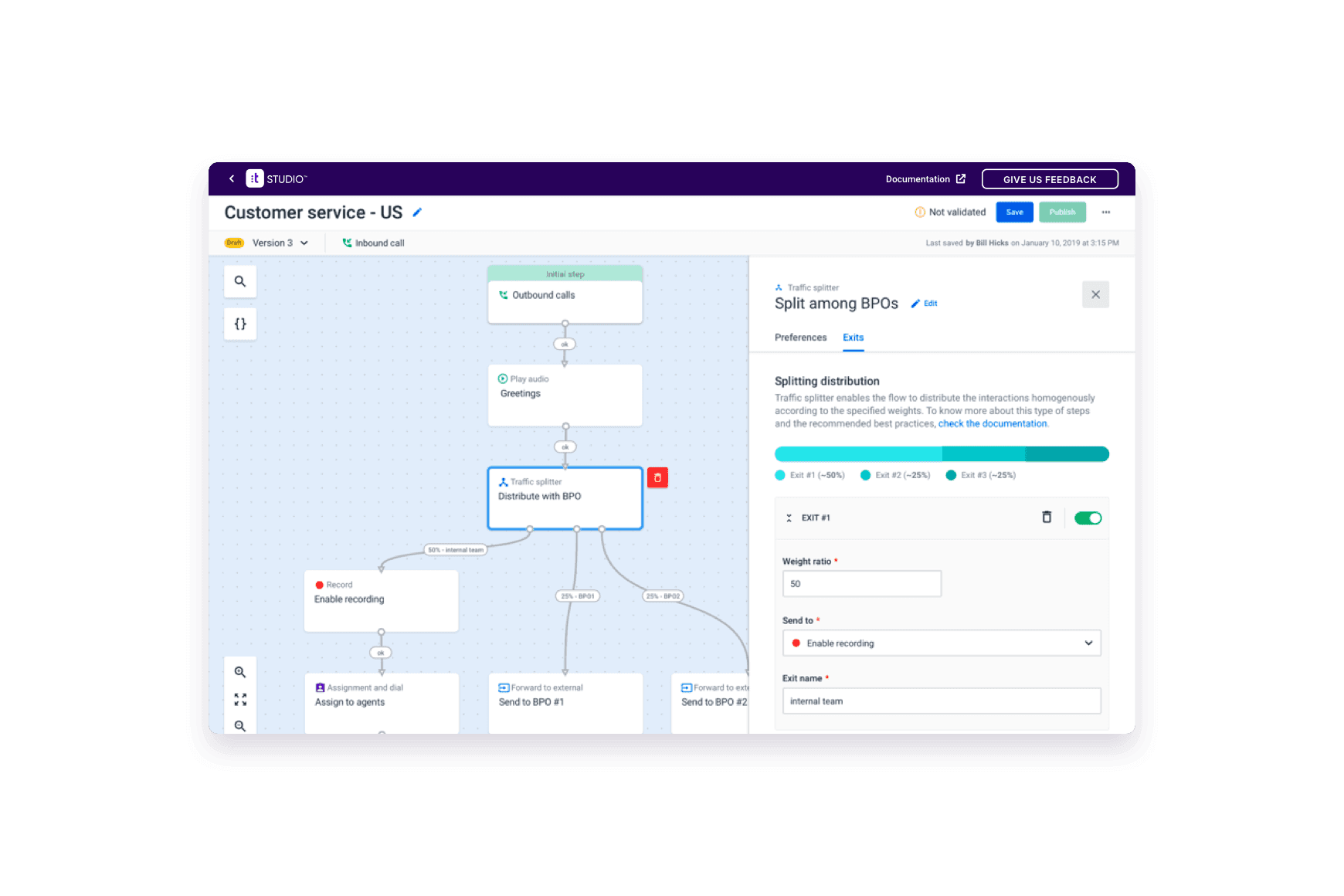 Design custom flows.
Use Talkdesk Studio to design and build compelling customer journeys with clicks not code. If the pre-packaged components library doesn't meet your business needs, Studio Functions is a low-code editor that can fully customize the customer journey.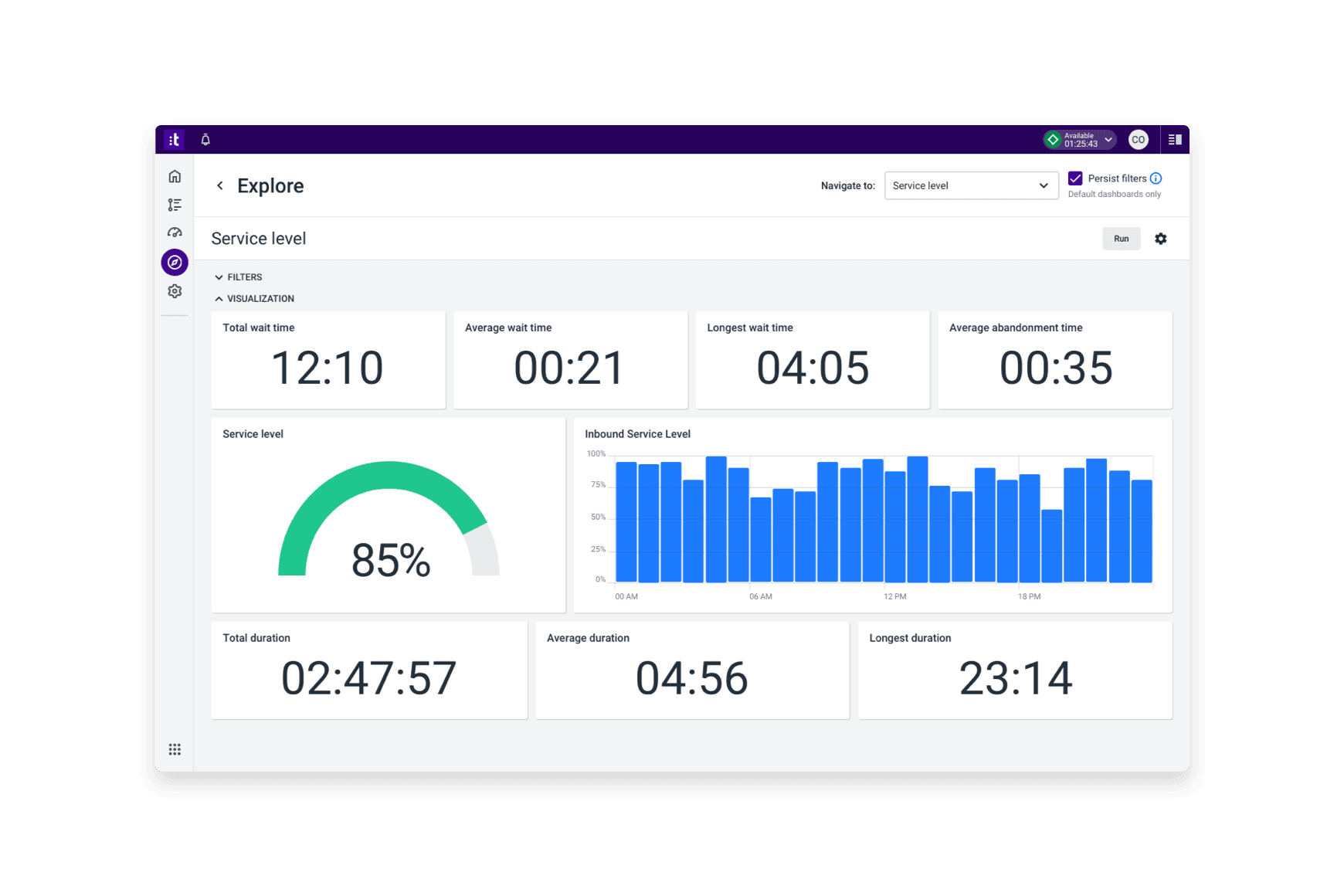 Create custom reports.
Use Talkdesk Explore to leverage a library of configurable pre-built reports and dashboards. Use Explore Create, a no-code interface, to create custom reports, dashboards and metrics to meet your unique business needs.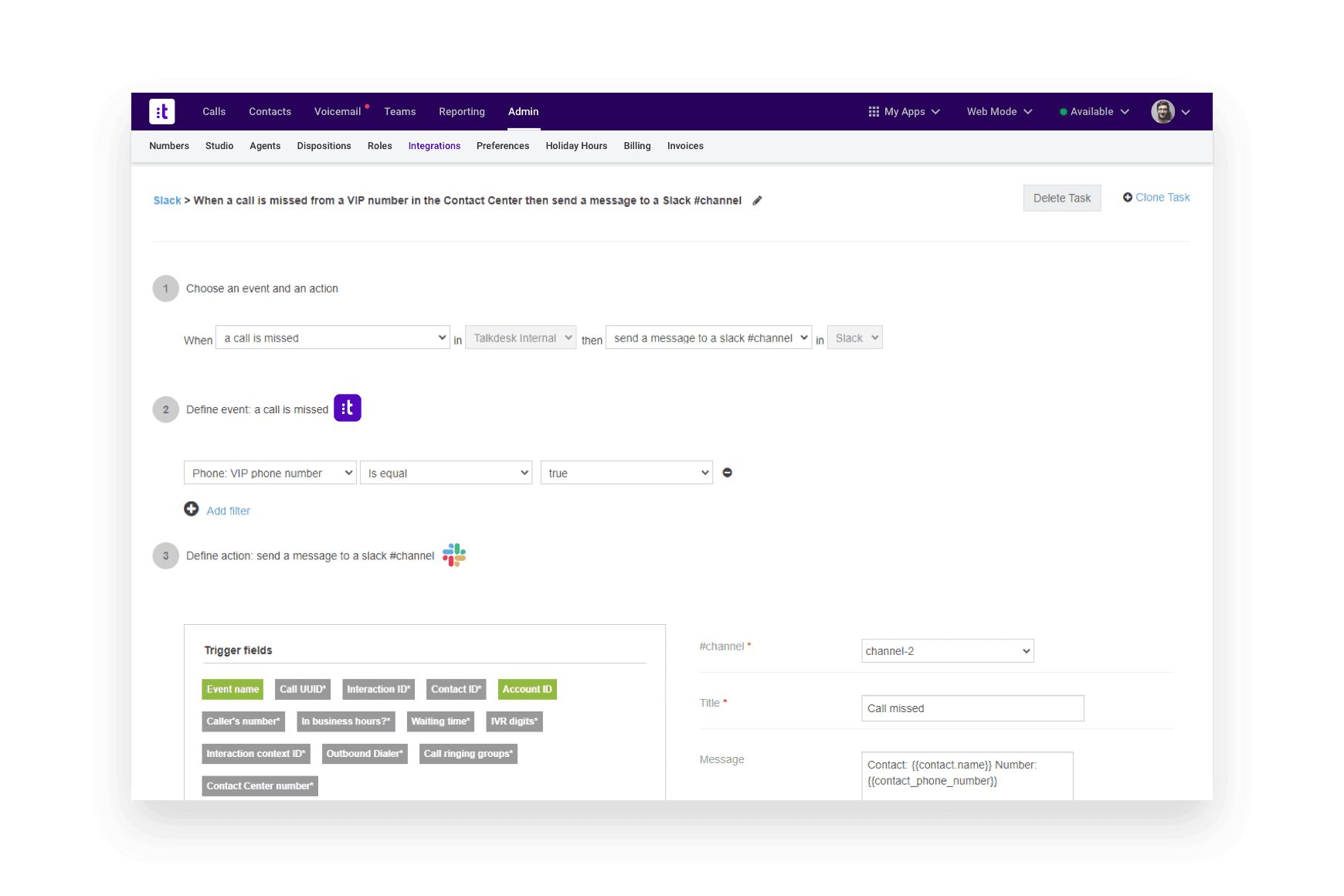 Develop custom integrations.
Integrate any third-party system with Talkdesk Connections™, a simple, no-code approach to orchestrate automated workflows that drive rapid resolution and accelerate business agility.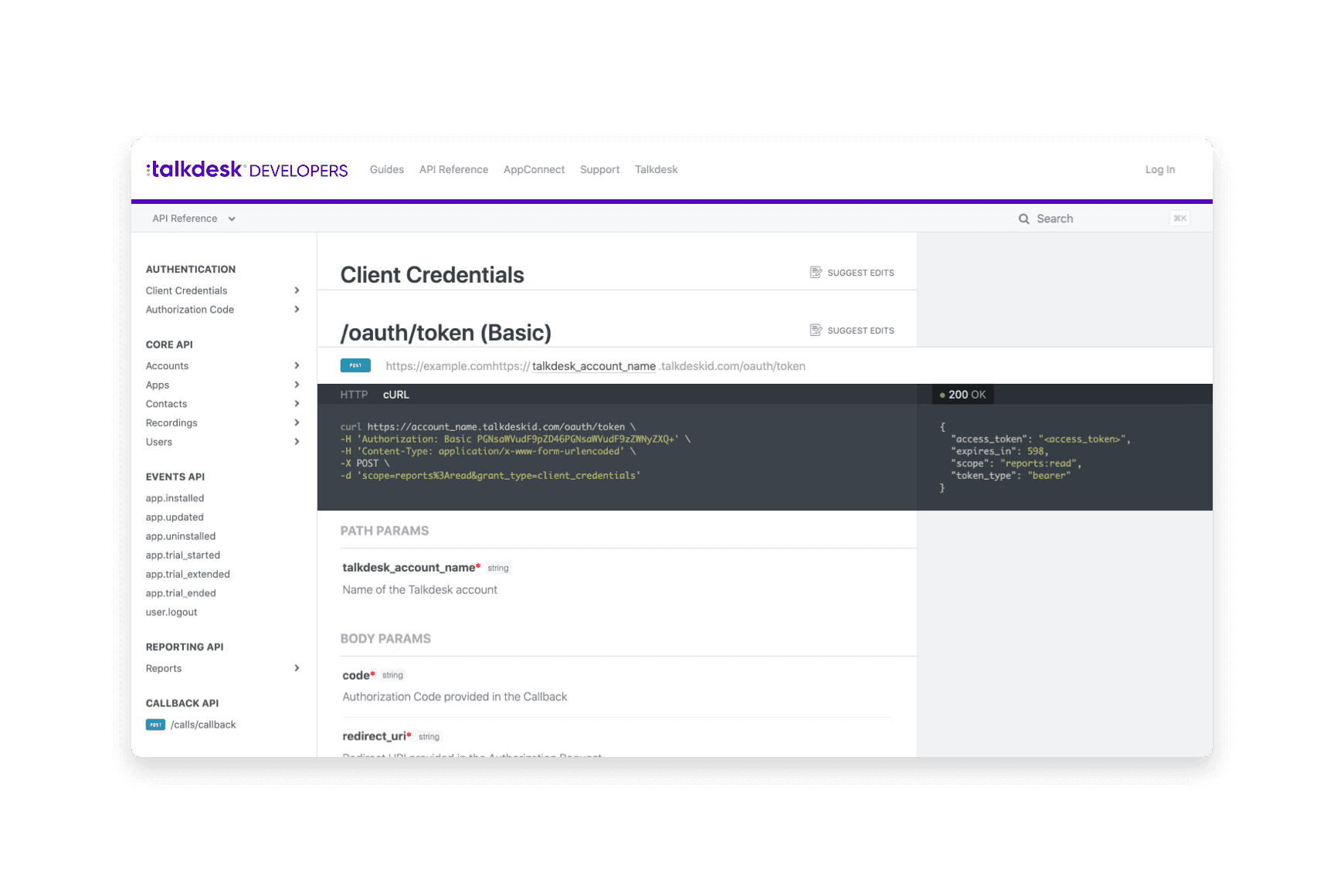 Access developer tools.
Use our APIs to let your developers deliver more innovation. Build new applications, create new functionality, and integrate data across systems.
Talkdesk Builder components.
Please wait while we validate your privacy settings.