Seamless integrations. Seamless customer experiences.
Talkdesk Connections™ is a simple custom integration builder that allows users to quickly integrate Talkdesk and third-party systems using low-code capabilities, for those systems not part of Talkdesk's out-of-the-box integrations library.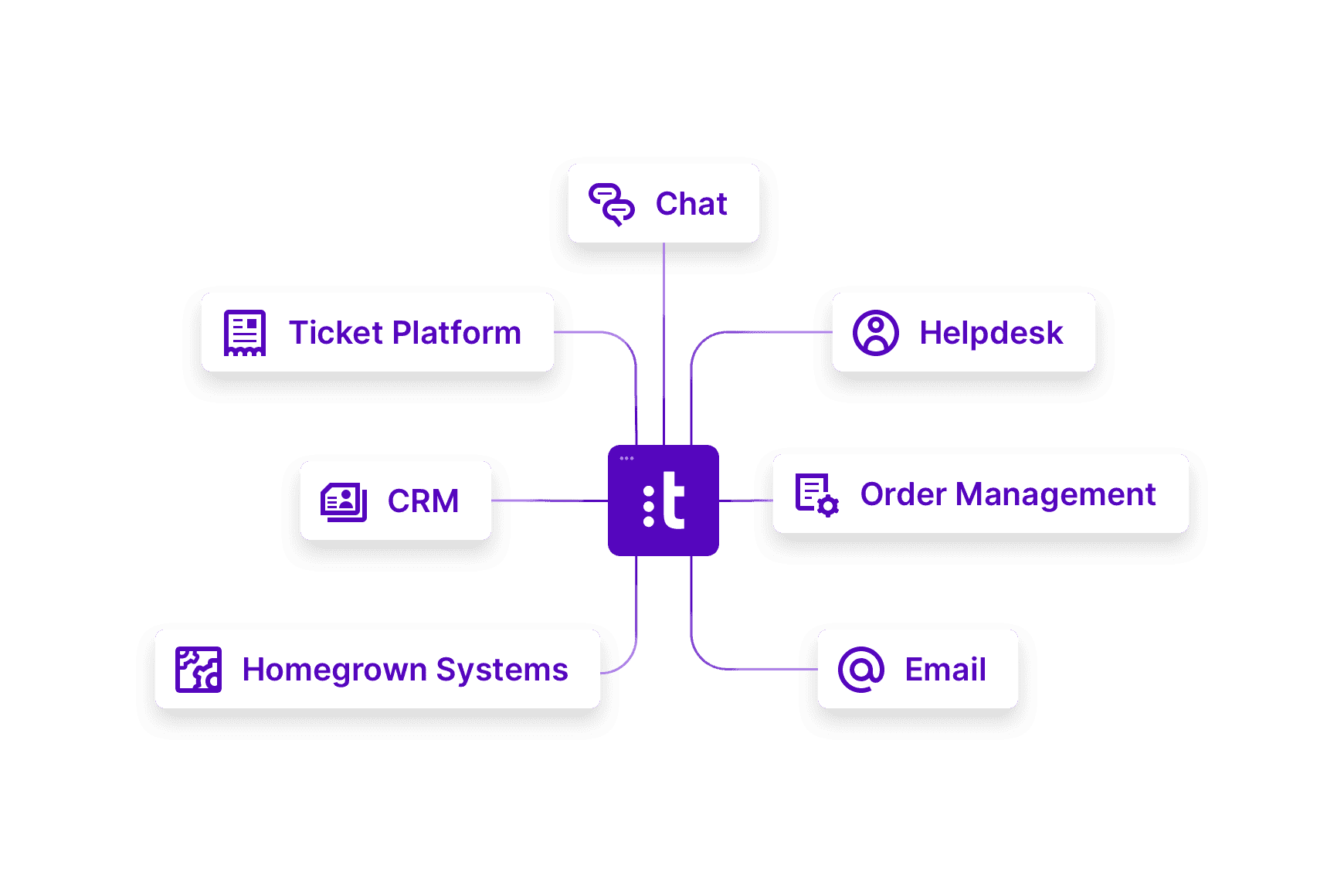 Integrations made easy.
Easily connect Talkdesk with third-party systems without the need for development or additional integration software.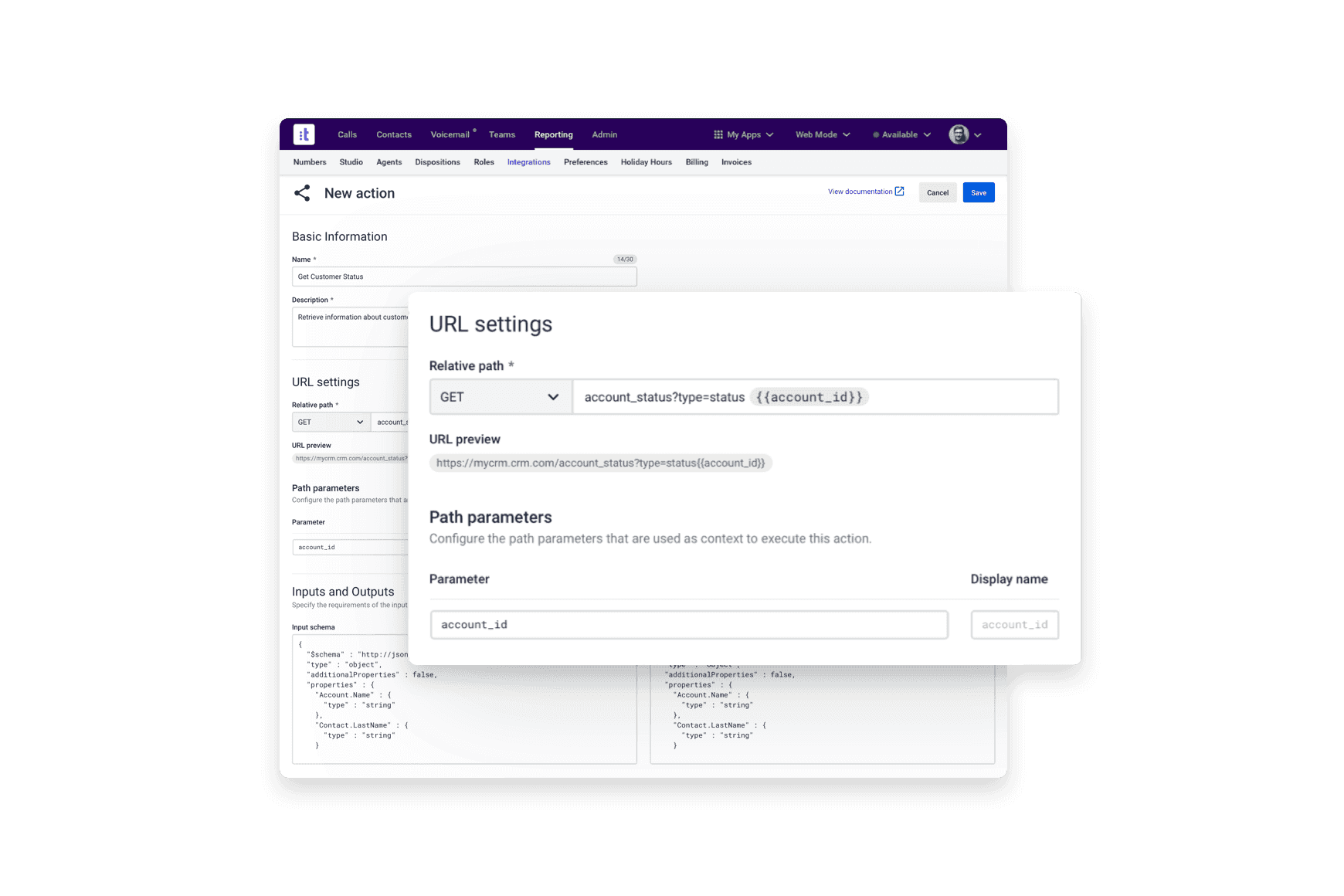 Know your customers.
Fetch context from external systems to build a multidimensional view of each customer and equip agents with all the information they need to drive rapid resolution.
"Talkdesk CX Cloud™ and Connections brings the power of integration and platform as a service into a single offering that ensures the reliable and secure integration of technologies to enable a high quality customer experience with a strong return on existing technology investments."
Save time and effort.
Automatically execute actions in external systems with Connections. Use outbound, transfer, or other events to trigger automations and set up configuration filters to further fine-tune when automated actions take place.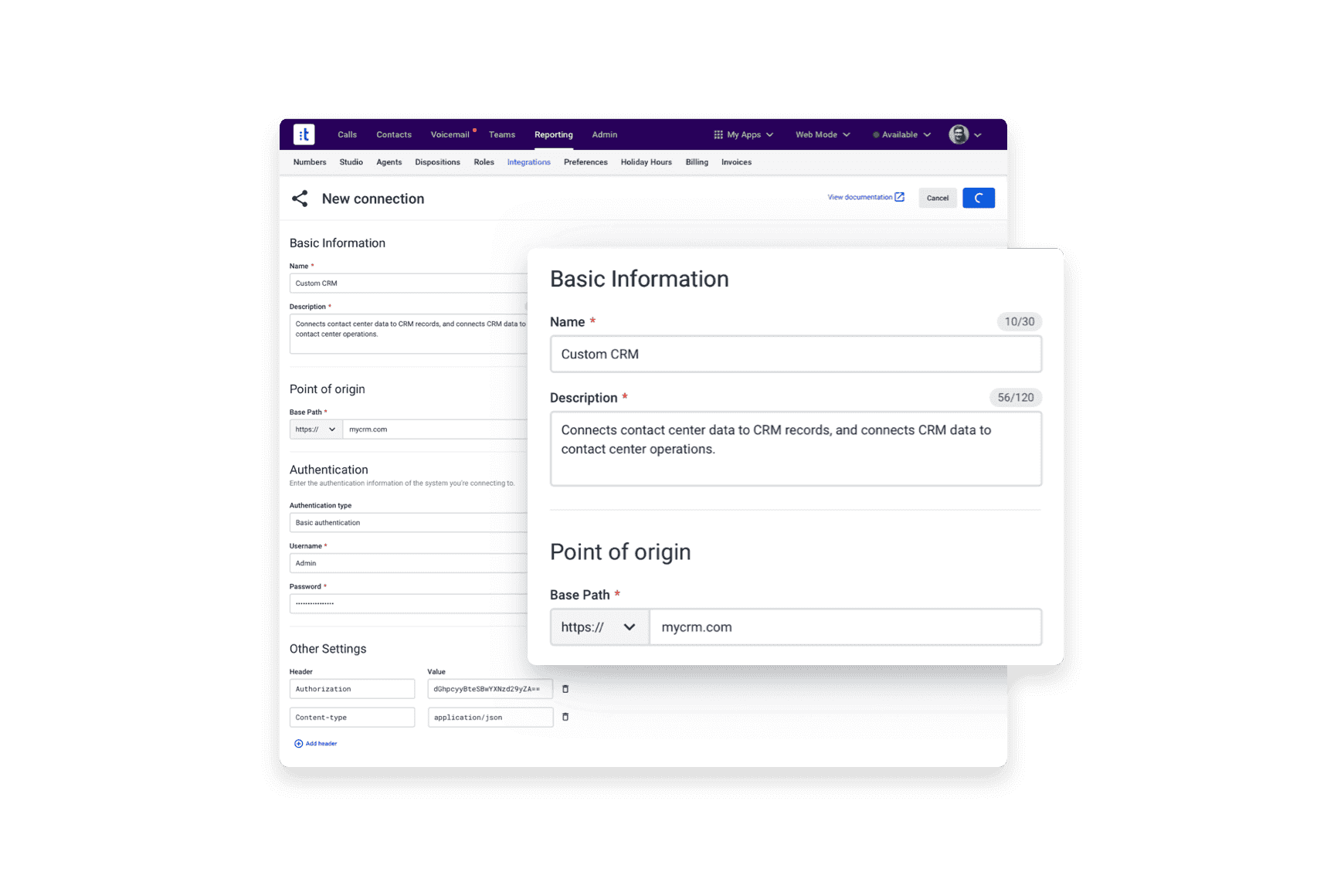 Swiftly integrate with other systems.
Integrate at lightning speed using a low-code, web-based interface, and simple configurations to quickly connect, test, and deploy.
Please wait while we validate your privacy settings.