Every role needs the perfect interface to succeed.
Talkdesk Workspace Designer™ is a low-code and no-code development tool to rapidly build, expand, and customize the ideal interface for every role in the contact center with minimal IT and engineering support. Easily optimize productivity and customer experiences for maximum flexibility.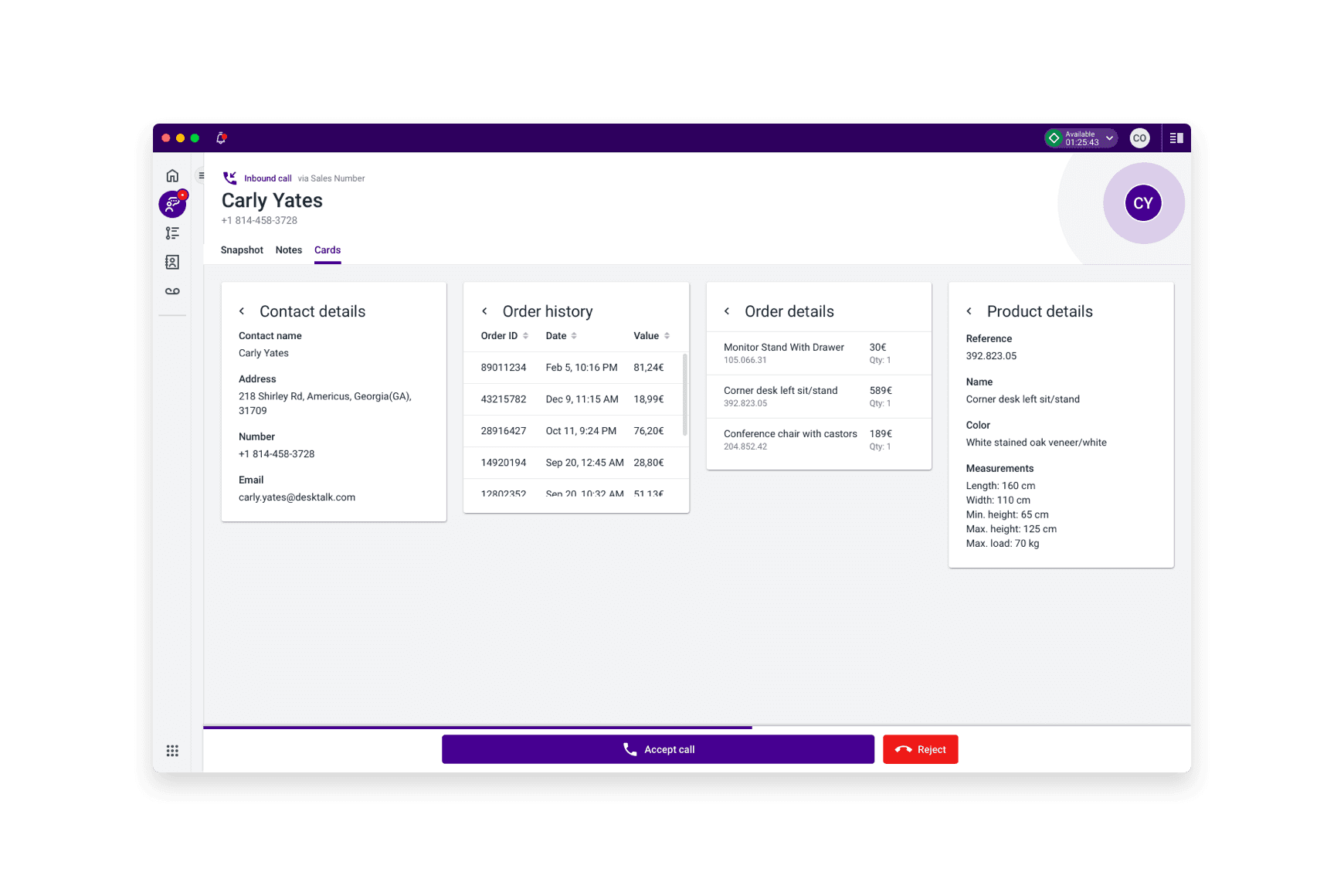 Optimize the user experience.
Improve productivity, minimize errors, decrease costs, and readily adapt to unexpected market changes by easily creating and arranging information and applications for every role in the contact center.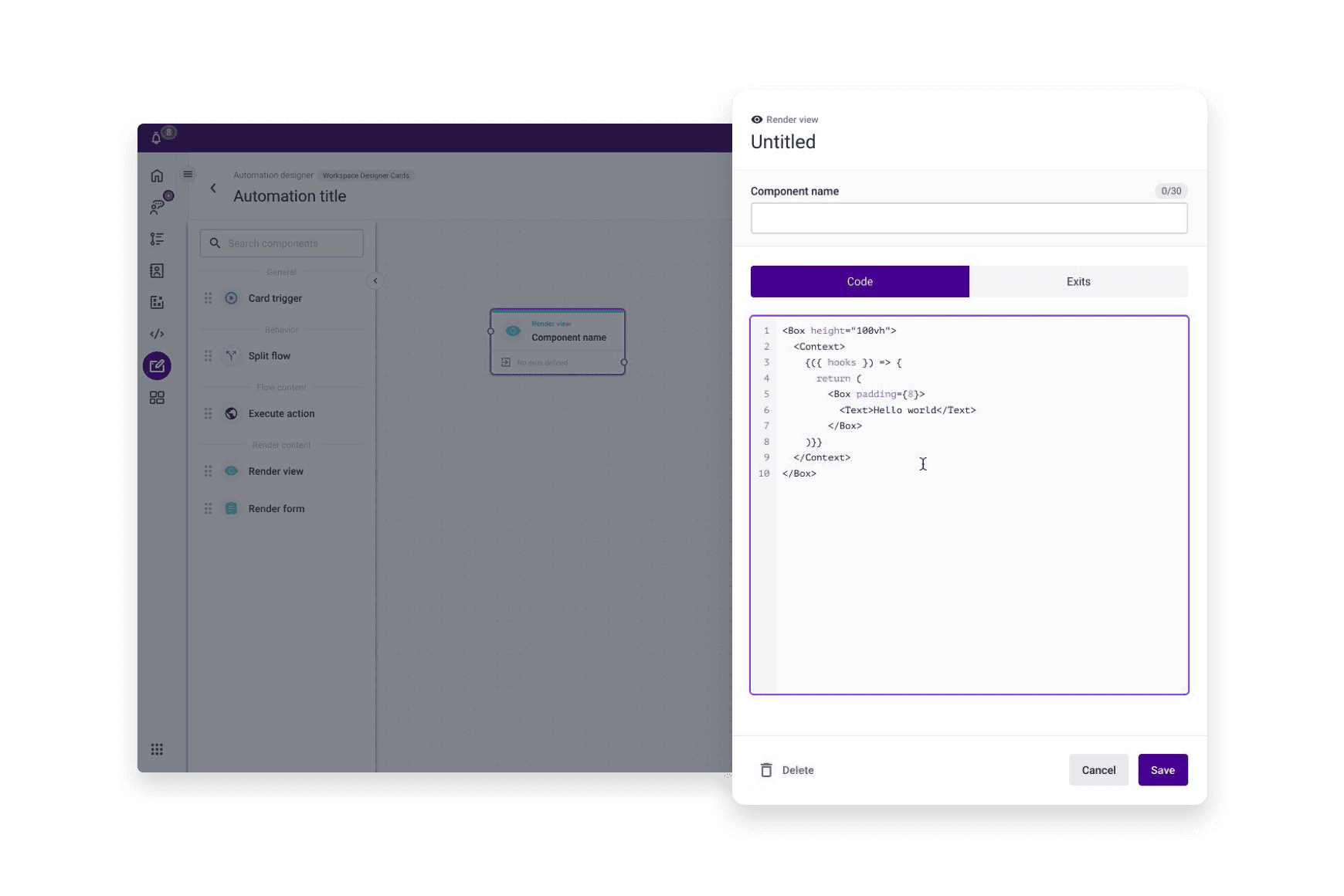 Minimize development resources.
Reduce the strain on the IT department by empowering IT and other technical users to create, modify, and launch custom user interfaces using simple no-code and low-code tools.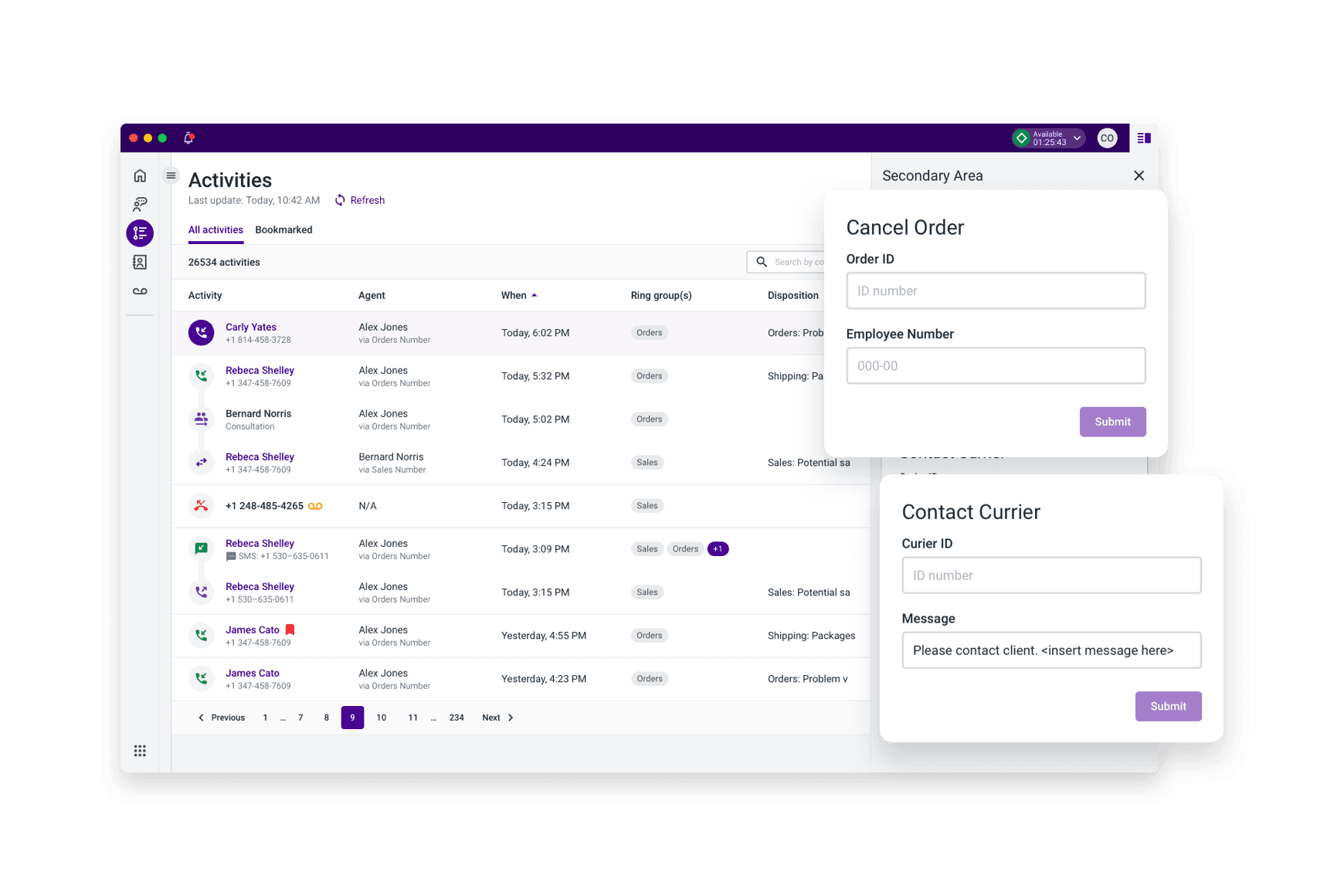 Adaptable workspaces.
Display cards on highly-visible and accessible areas, and leverage Talkdesk Automation Designer™ to set up business rules to actively provide the right information for each role or task in the contact center.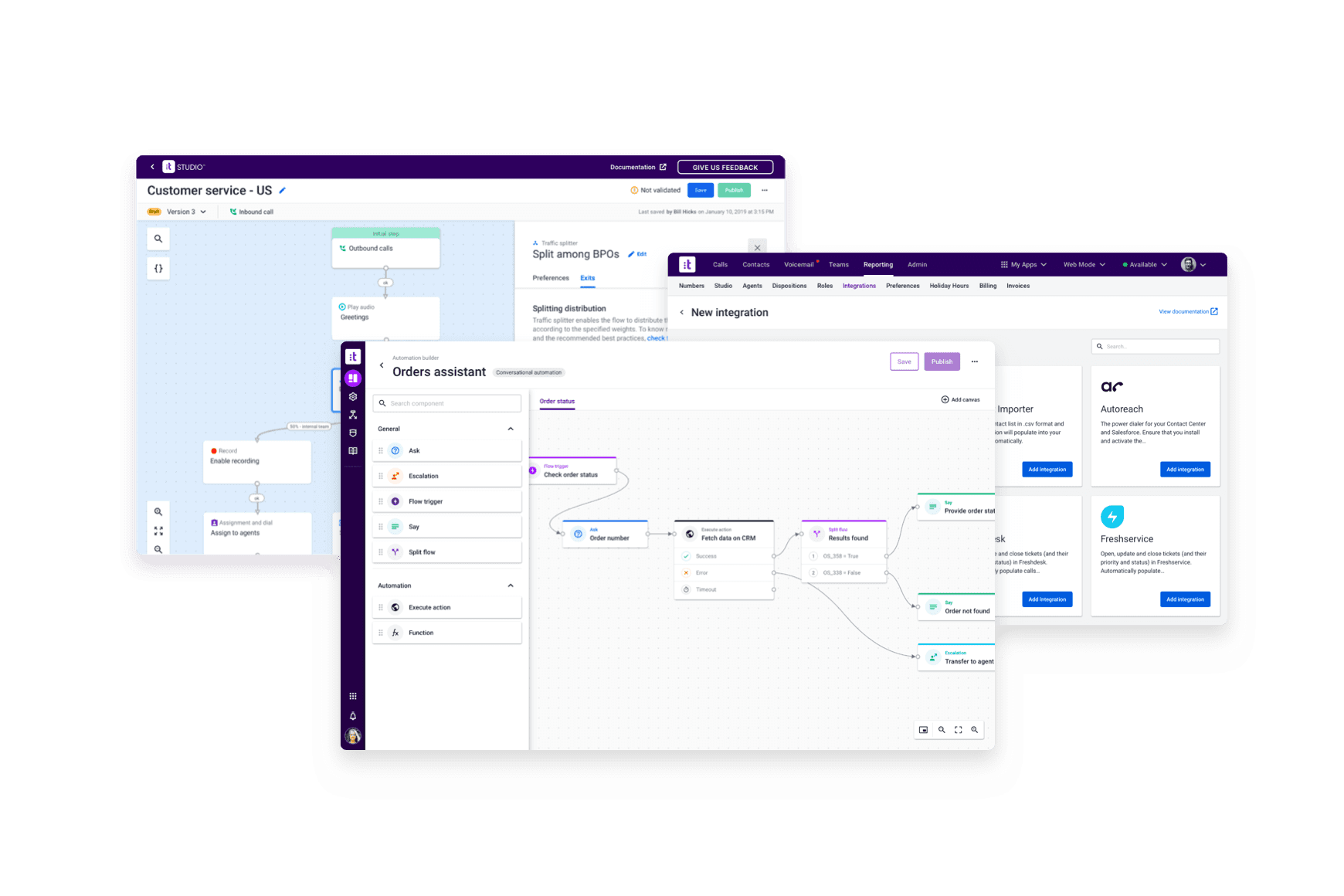 Unified low-code platform.
Leverage the complete capabilities of Talkdesk Builder™, a comprehensive portfolio of low-code and no-code applications. Use all Talkdesk Builder components in tandem to customize, integrate, automate, and expand every aspect of the contact center.
Please wait while we validate your privacy settings.