Close the loop between customer feedback and agent performance to deliver exceptional CX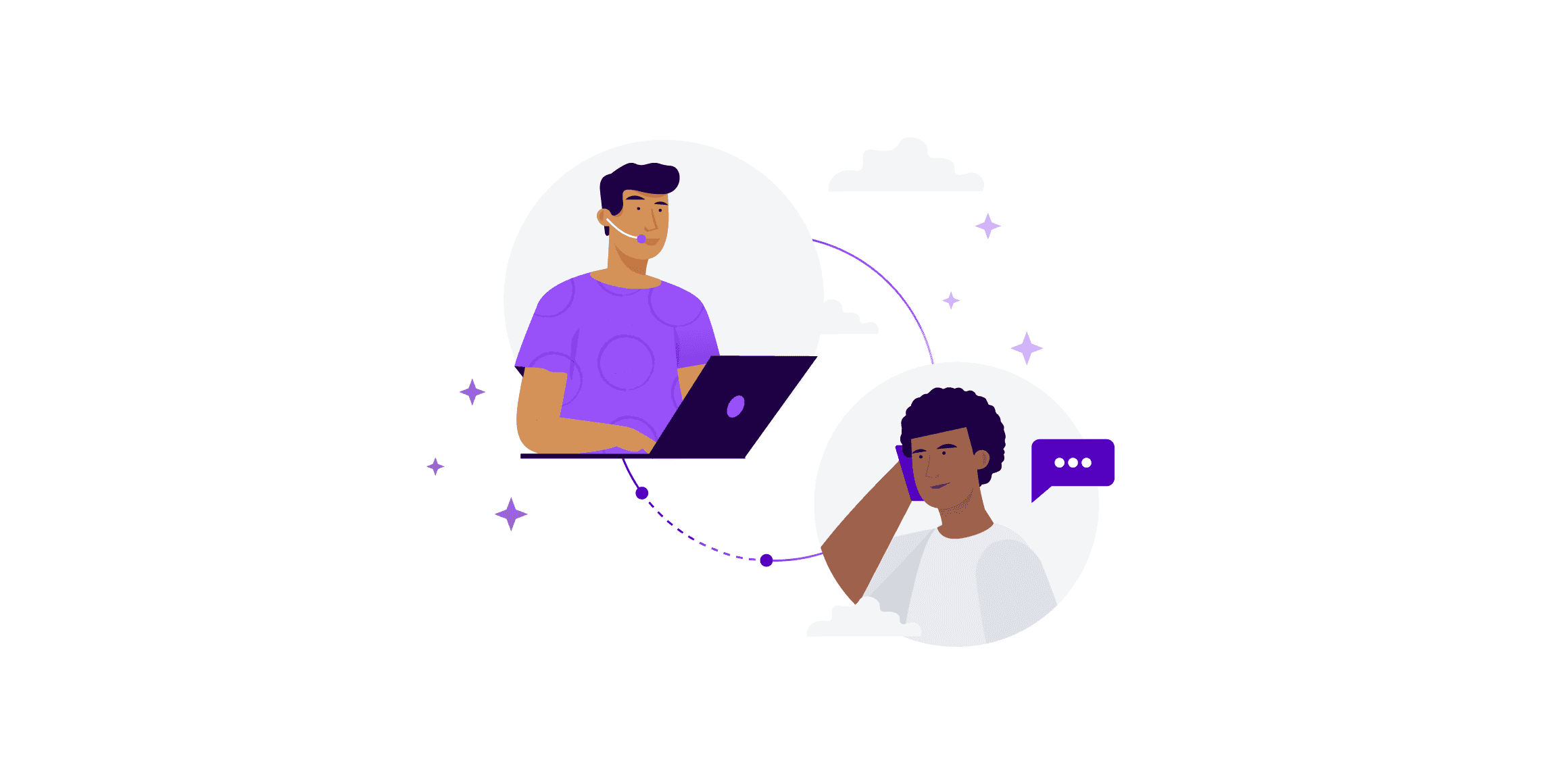 It wasn't too long ago that when contact center agents found themselves struggling to solve a particularly challenging customer issue, help was often just a chair swivel away.
In most traditional contact centers, agents were surrounded by supervisors, team leads, and peers that could provide ad-hoc assistance and feedback whenever the situation required. This continuous, informal learning was also augmented by classroom-style training and coaching that typically took place in larger group settings. And with McKinsey reporting that the average 500-agent contact center in North America allocated more than $2 million in staff time per year to coaching initiatives, these efforts represented a significant investment of time, resources, and operating budget.
However, despite a rich environment of in-person collaboration and well-funded formal coaching programs, most organizations continued to experience slow or non-existent improvements to customer service KPIs, and a high degree of variability in agent performance.
Fast forward to today. According to Talkdesk Research™ 61% of organizations intend to maintain a hybrid contact center workforce permanently, and only 36% intend to return to fully on-site operations. While remote and hybrid work provide these contact centers with a variety of important benefits, they also exacerbate the myriad of coaching and performance management challenges that already existed prior to the pandemic.
In fact, a recent Deloitte Digital survey discovered that one in four contact centers experienced lower agent performance, as well as longer hiring and onboarding cycles, as a result of remote work. Similarly, Talkdesk Research found that performance management, training, and onboarding were among the top 3 challenges cited by CX leaders in a hybrid work environment.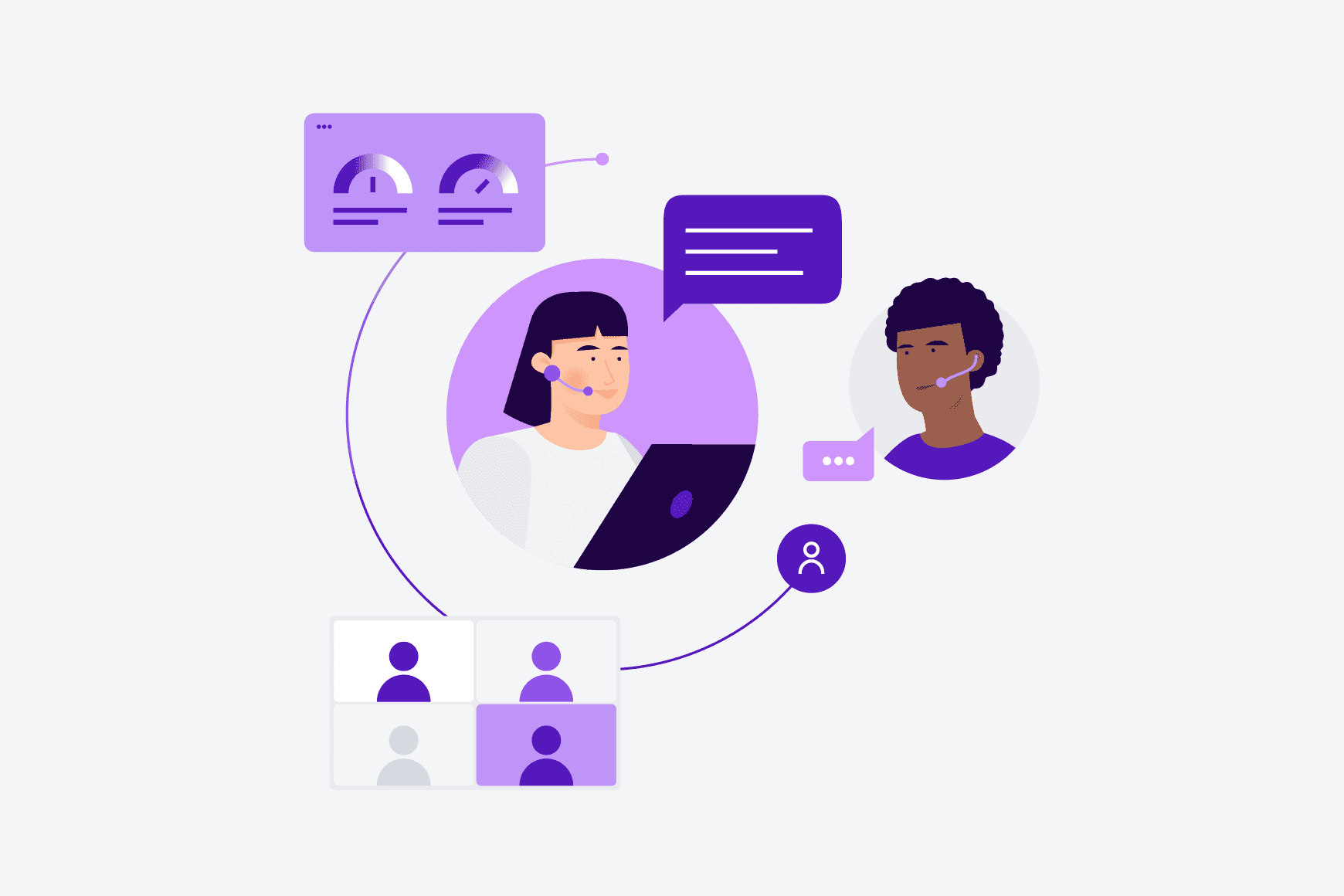 REPORT
The future of workforce engagement in the contact center
Inefficient coaching and disconnected customer feedback are barriers to exceptional CX.
A combination of new and existing issues have led to increasingly inefficient and ineffective performance management programs in the era of the hybrid contact center workforce:
A disconnect between customer feedback and agent performance.
Customer service interactions and touchpoints are often used as channels to formally collect customer feedback, but these surveys and their results are rarely processed and integrated with contact center reporting tools. This modus-operandi prevents contact centers from correlating customer feedback data with agent performance metrics and lacks insights needed to coach and manage agents in a better way.
Lack of timely and personalized coaching.
The ability to coach agents at the right time using highly contextual material is a key predictor of success. Managers need simple tools and workflows they can use to document and track their coaching efforts, as well as the right insights that help them identify the root causes of poor performance. Agents, on the other hand, need more than just access to generic scorecards and feedback. They need personalized guidance—augmented with rich feedback from the customers they've interacted with—that helps them understand which skills they should work to improve and which strengths they should continue to sharpen.
Inability to measure the impact of coaching on the customer experience.
Efficiency-related improvements that are easy to measure, such as average handle time and first call resolution, are usually prioritized over other metrics, regardless of how they will actually impact customer satisfaction. However, they don't always translate into actual benefits for customer experience and sometimes can even result in negative outcomes. For example, aggressively reducing AHT can decrease the quality of customer service if achieved through the wrong means.
Talkdesk delivers new synergies between customer feedback, personalized coaching, and measurable performance management.
To address these challenges facing businesses around the world, Talkdesk is expanding its CX Cloud™ platform with new capabilities that close the loop between customer feedback and agent performance at scale:
Talkdesk Feedback™ brings the voice of the customer to the heart of your contact center. With Talkdesk Feedback, you can easily create and deploy surveys on any channel to capture, analyze, and act on customer feedback, while gaining the insights you need to discover trends, identify opportunities and pain points, and make informed decisions that lead to happier, more loyal customers.
Talkdesk Performance Management™ helps you track agent performance, measure engagement, and gamify key contact center objectives, empowering managers to identify development opportunities and engage agents through personalized coaching.
Together, Talkdesk Feedback and Talkdesk Performance Management help organizations grow and retain a workforce that's equipped with the skills and knowledge to provide exceptional CX by helping management:
Detect CX issues and opportunities for improvement using a combination of customer feedback and performance analytics.
Investigate the root causes of poor performance and identify agent skill and knowledge gaps.
Act on insights to provide timely, highly personalized coaching to agents, reducing the high costs associated with traditional one-size-fits-all training.
Track and measure the impact of onboarding, coaching, and development over time, using insights to adjust and optimize every phase of the agent journey.

Most importantly, Talkdesk Feedback and Talkdesk Performance Management don't solely work together. These new capabilities enrich the already-robust Talkdesk CX Cloud™ Platform by working seamlessly with native customer experience analytics, comprehensive real-time and historical reporting, and automated quality management. These tightly integrated agent management solutions empower organizations to successfully identify and act on issues as they arise, correct underlying skill and knowledge gaps that cause them, turn explicit and implicit customer feedback into personalized coaching, and measure how these initiatives enhance agent performance and the overall customer experience.
Continuously improving the customer experience is the end goal for every customer-obsessed organization, and doing so requires the right tools to successfully develop a high performing agent workforce at scale. Now, there's a better way. Ready to close the gap between customer feedback and agent performance to deliver better customer experiences? We should talk.
Please wait while we validate your privacy settings.