ebook
10 AI Use Cases To Reduce Average Handle Time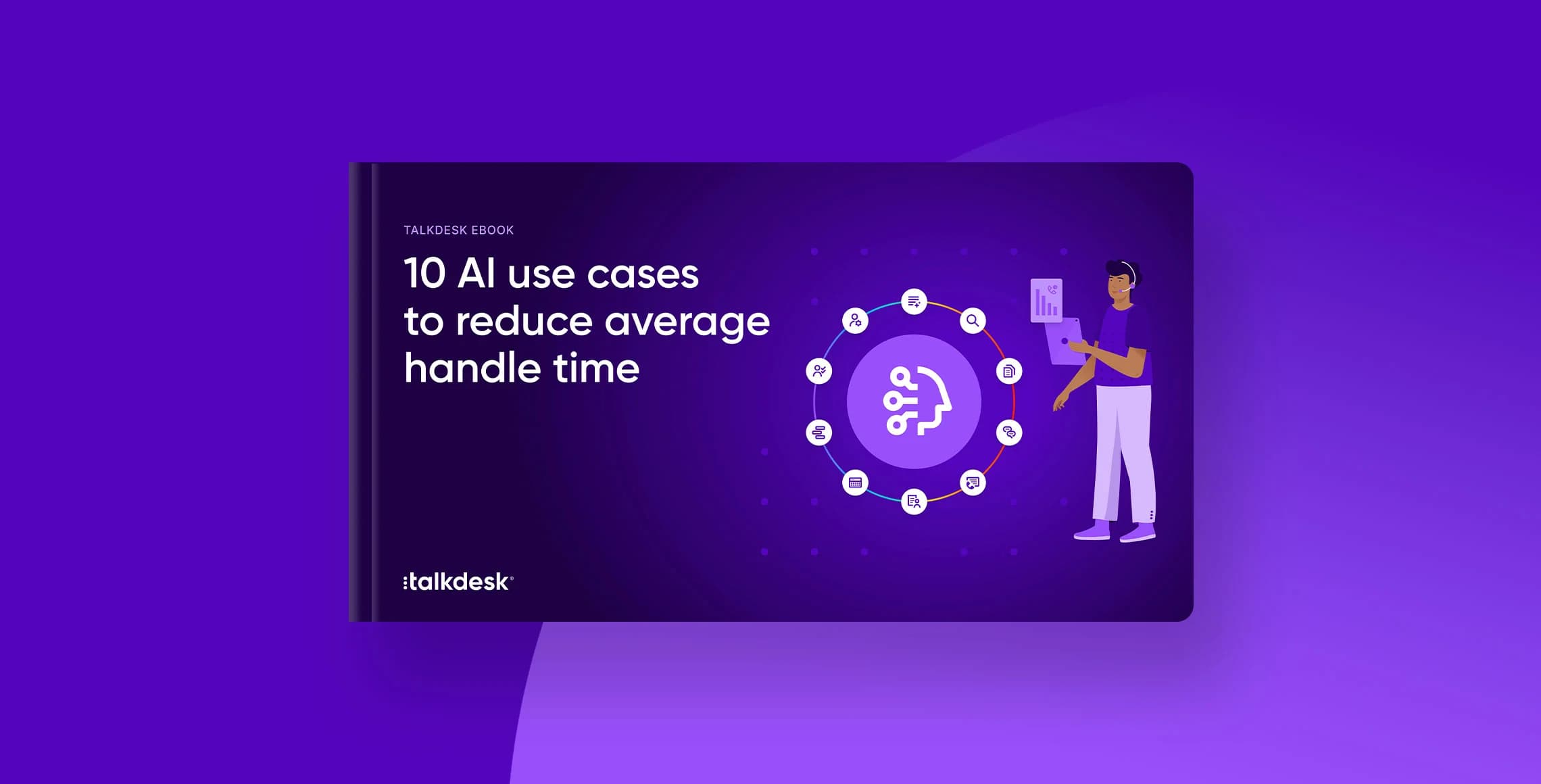 Please wait while we validate your privacy settings.
Long handle times adversely impact customer satisfaction, operational efficiency, support costs, and even employee morale.
However, achieving optimal average handle time (AHT) heavily depends on the quality and effectiveness of the tools available to agents.
By implementing effective productivity tools, organizations can foster a motivated, well-informed, and customer-centric agent culture, dedicated to providing exceptional service for every interaction. Read this ebook, to discover:
How agents can utilize AI-powered assistance to deliver accurate and prompt answers to customers.

How AI enables agents to harness their expertise and optimize AI-powered tools.

How generative AI is being used to reduce after-call work by 30-60 seconds.
Download the "10 AI Use Cases To Reduce Average Handle Time" to find out how to win with AI.