Talkdesk automatic call distribution software and call routing software for routing inbound calls.
Route inbound calls to agents based on customer data, IVR selection, business hours, and agent skills to optimize each customer's experience.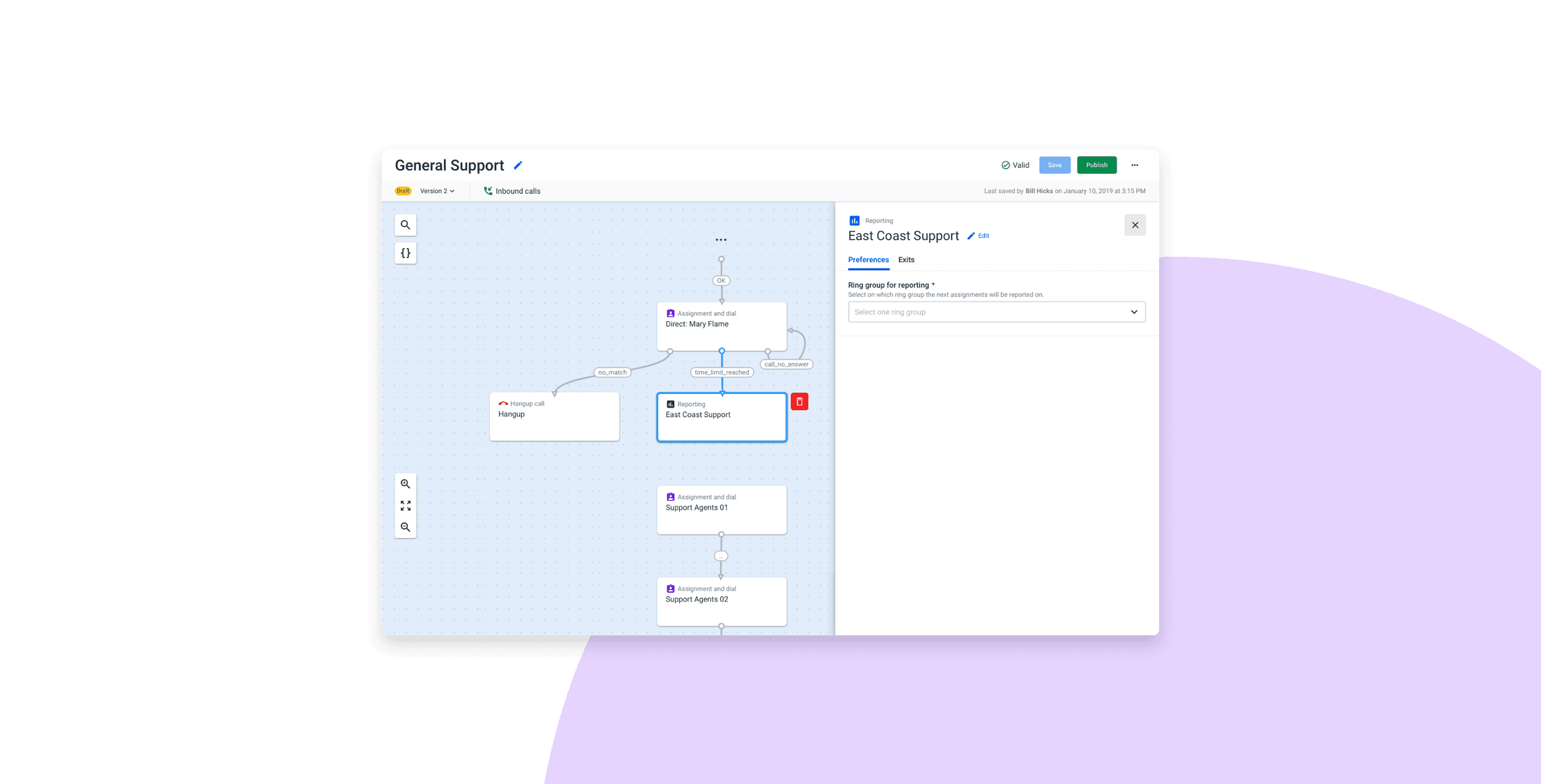 Call routing for great customer experiences.
Automatic call distributor (ACD) software forms the backbone of the Talkdesk cloud contact center software. ACD is a telephony system that works with computer telephony integration (CTI) and interactive voice response (IVR) systems to answer incoming calls and route them to specific agents or departments.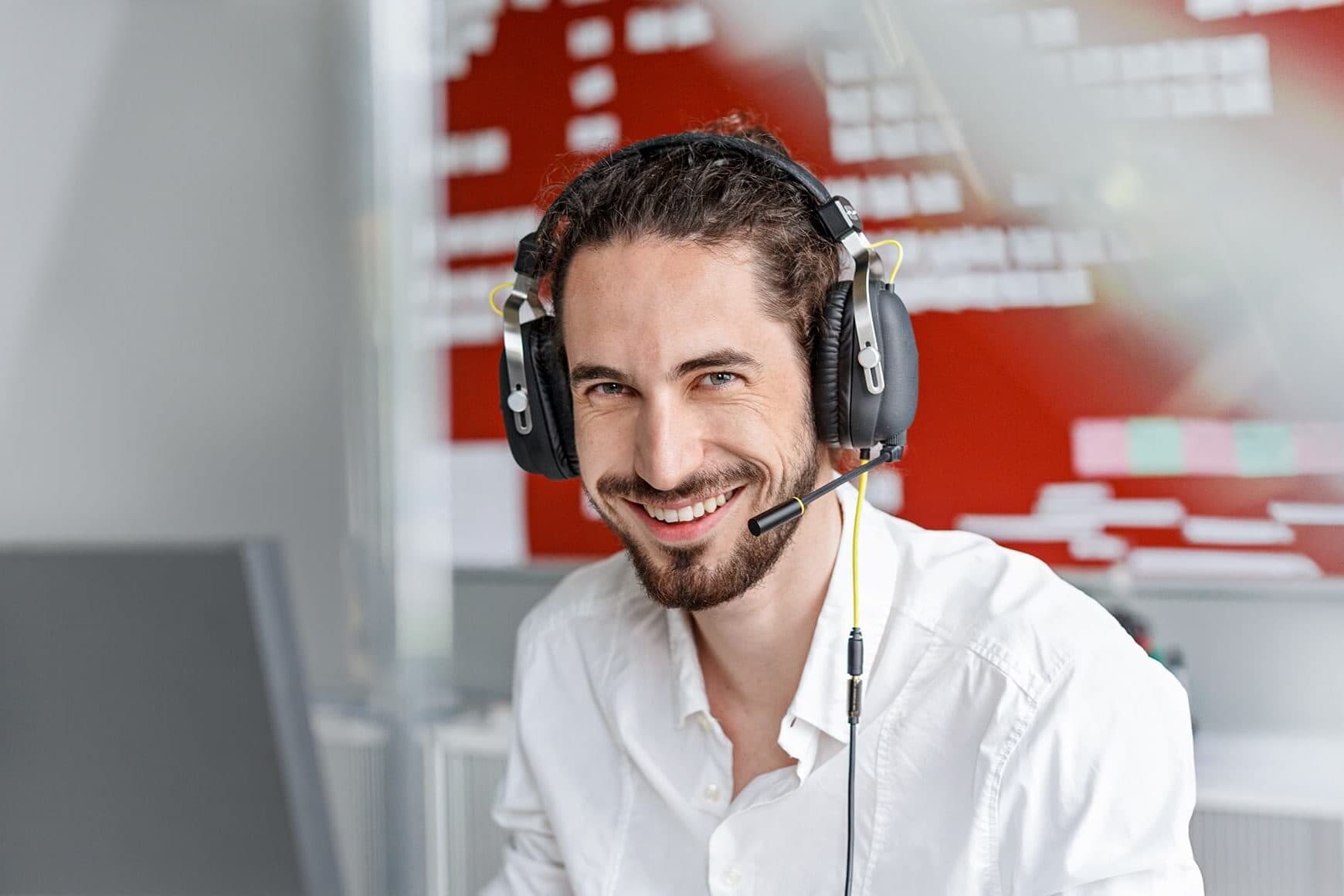 Route the right call to the right agent.
With ACD, inbound calls will be routed to the specific agent or department that is most qualified to address the customer's needs, increasing first call resolution and customer satisfaction.
Deliver a personalized customer experience.
The ACD can collect relevant data to influence and personalize routing decisions. It can quickly identify VIP customers who can skip the waiting queue and be routed immediately to the most appropriate agent.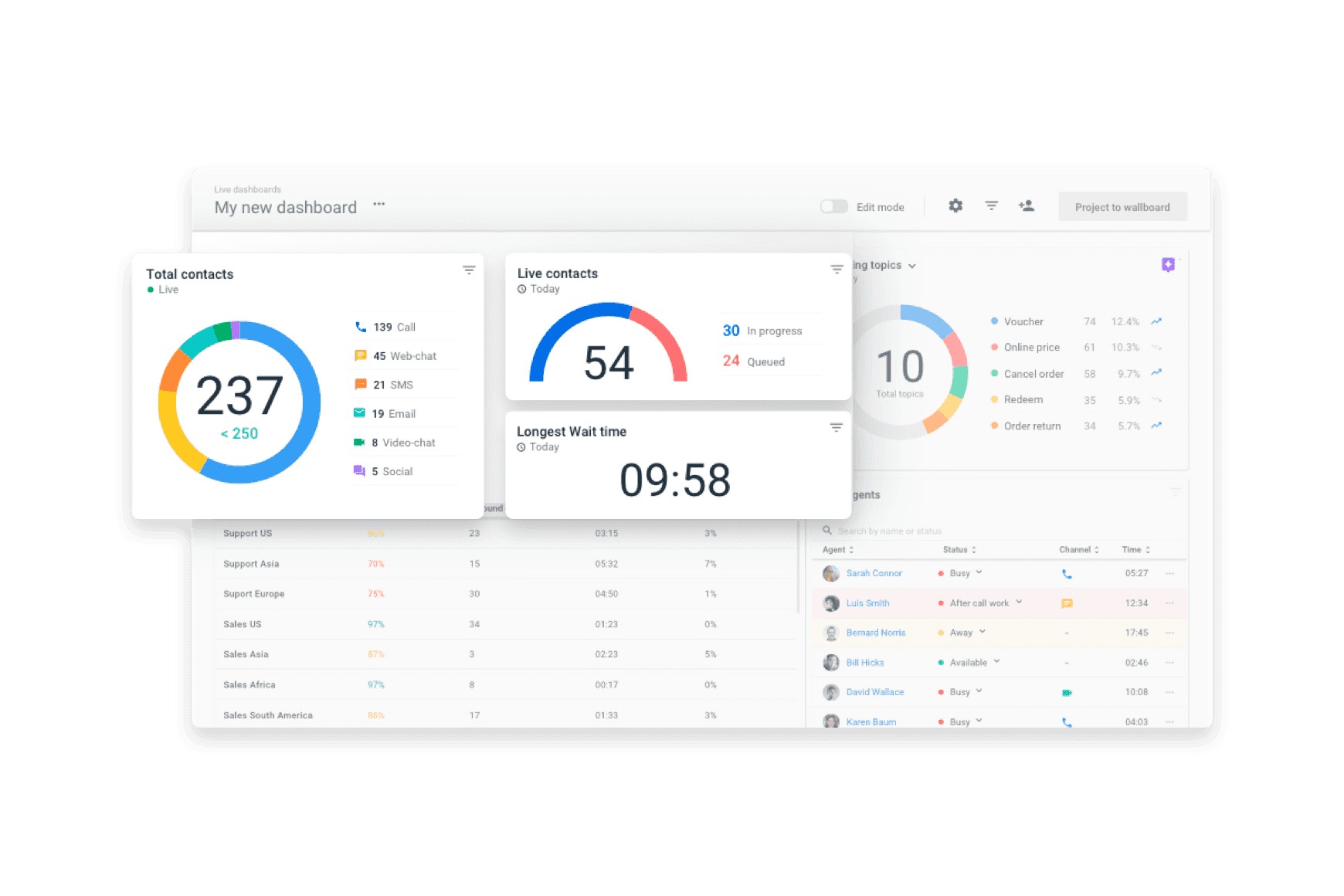 Call monitoring and reporting.
The Talkdesk ACD software provides you with call monitoring, call conferencing, and call barging functionality. It also acquires data for real-time and historical reporting to inform management decisions and provide insight into team performance.
What is call routing?
Call routing is a tool used by contact centers to handle customer interactions. It uses a distribution system to automatically transfer customers to the right call center agent, or to add them to the appropriate queue if all agents are busy. Intelligent call routing can use a variety of predefined rules to automatically decide which agent or queue is the best fit for each customer's situation. Often, it can even interface with your internal databases, providing service that is tailored to your company's specific needs and customer base.
What is automatic call distribution?
Automatic call distribution uses Computer Telephony Integration (CTI) and Interactive Voice Response (IVR) systems to direct callers to the right call center agents or department. It improves operations by increasing first call resolution and improving the overall customer experience. ACD software makes it easier for companies to implement automatic call distribution measures by providing out-of-the-box CTI and IVR features for call centers.
What is the difference between IVR and ACD?
Interactive voice response is the external-facing side of call routing. It is the customer self service technology that gives callers an opportunity to explain their query and/or select which department is the best fit for them. Automatic call distribution is the internal side of the same interaction. It redirects the customer's call within the contact center, based on the information provided by IVR and other factors. Because IVR and ACD are dependent on each other, it is common to find call center software, such as Talkdesk Automatic Call Distribution Software, that offers both.
Please wait while we validate your privacy settings.