Collaborate your way to better CX with plug & play communications.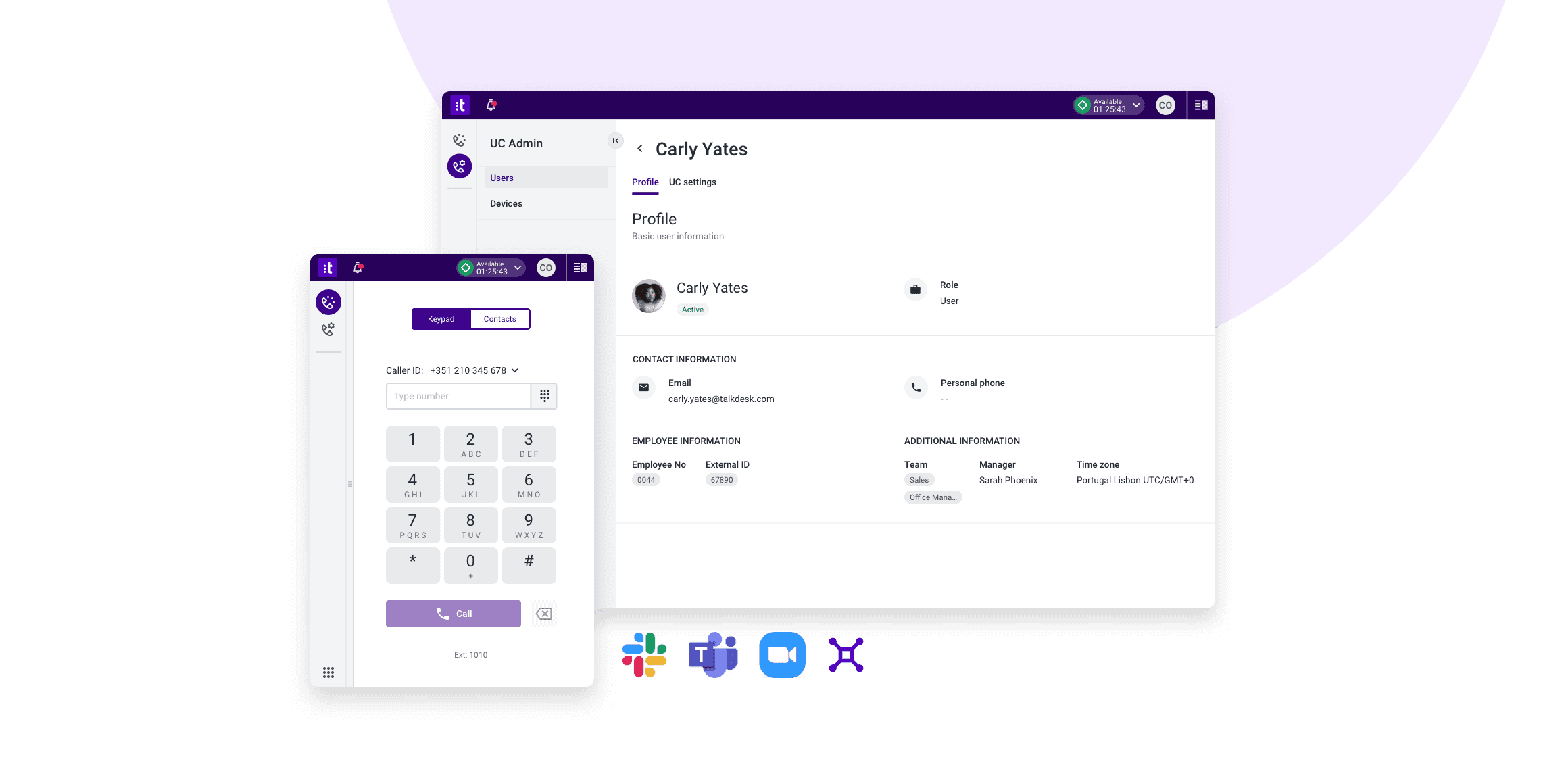 Collaborate your way to better customer experiences.
Streamline your contact center operations and enable your entire organization to communicate seamlessly with plug and play Talkdesk integrations. Enable our powerful contact center as a service (CCaaS) platform to communicate directly with your preferred collaboration technology such as Teams, Slack, or Zoom.
Take the complexity out of bringing your teams together with plug and play integrations between the contact center and your preferred collaboration tools to empower employees across the organization to easily share knowledge, solve customer problems faster, and improve the customer experience.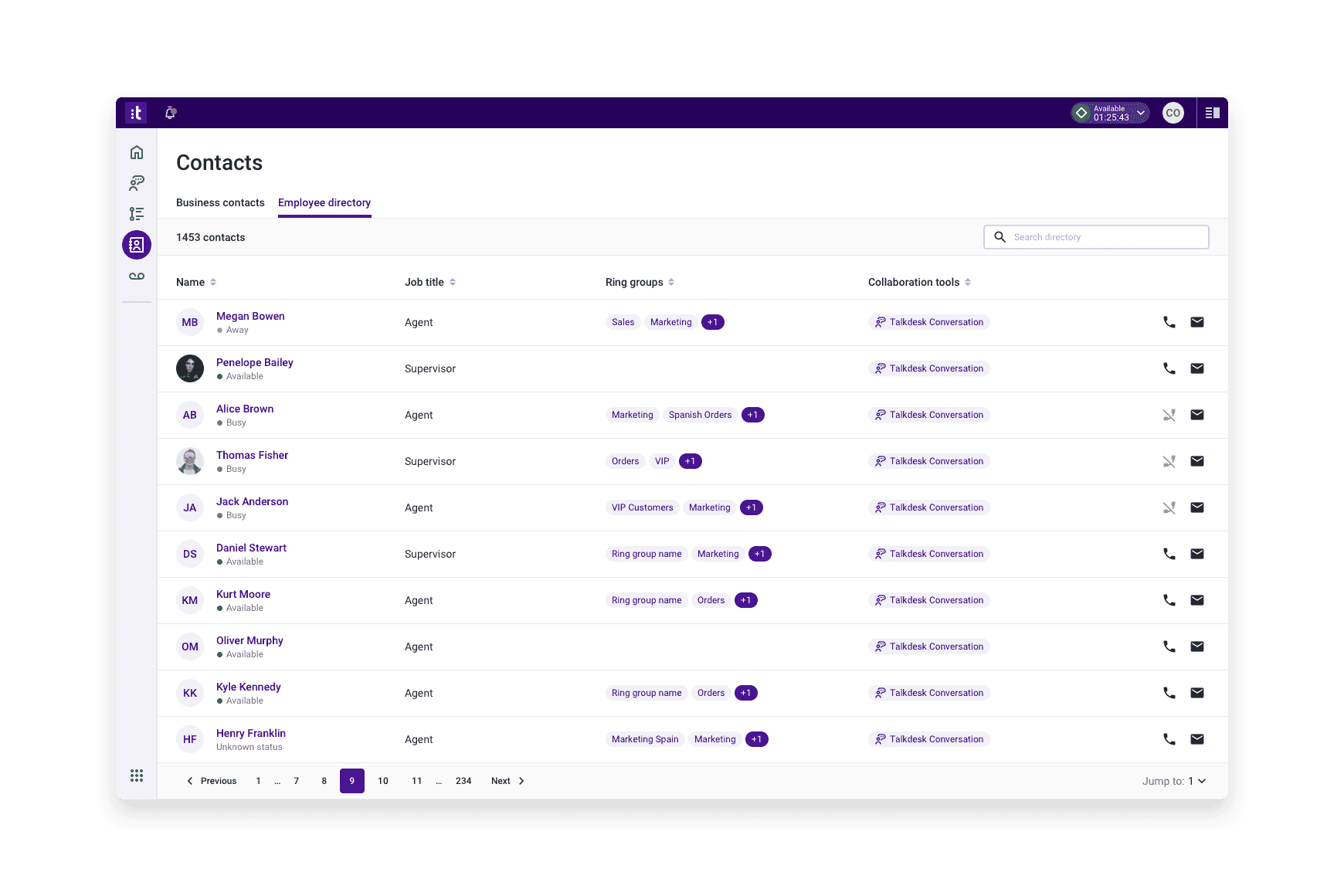 Seamless support.
Display company-wide Microsoft Teams or Zoom directories within Talkdesk Agent Workspace, so agents can instantly find peers, supervisors, or subject matter experts across the organization to help address a customer issue from within a single application.
Quickly spot and solve customer issues.
Automate alerts and insights from Talkdesk into Microsoft Teams or Slack to escalate at-risk SLAs or triage VIP customer incidents. Real-time notifications ensure employees respond to issues and opportunities as they happen and teams stay informed.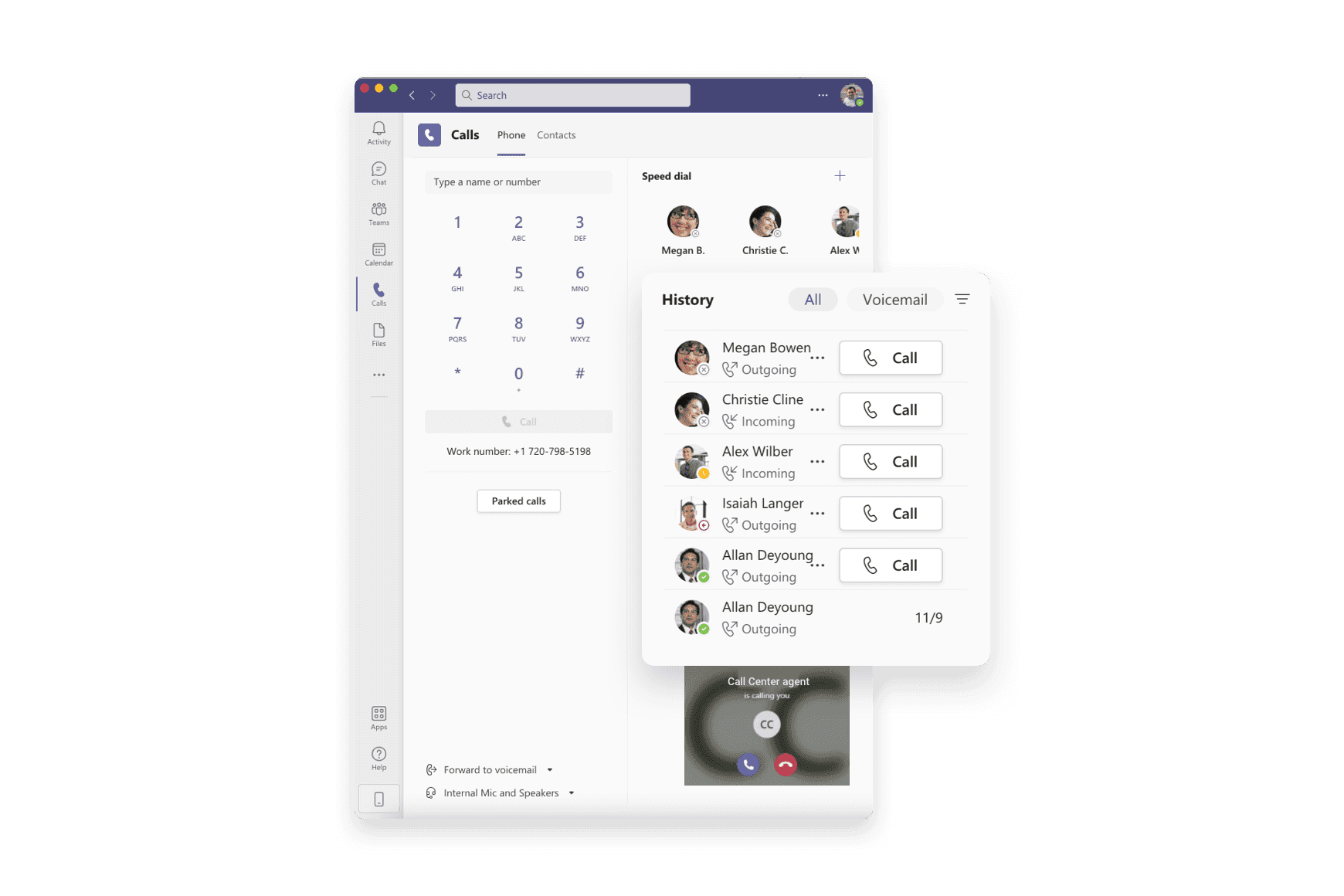 Get it right the first time.
When a complex customer question requires assistance, agents can engage a subject matter expert to join the conversation and resolve the issue with direct integrations between your contact center and preferred communication tools or carrier.
Plug and play communication integrations.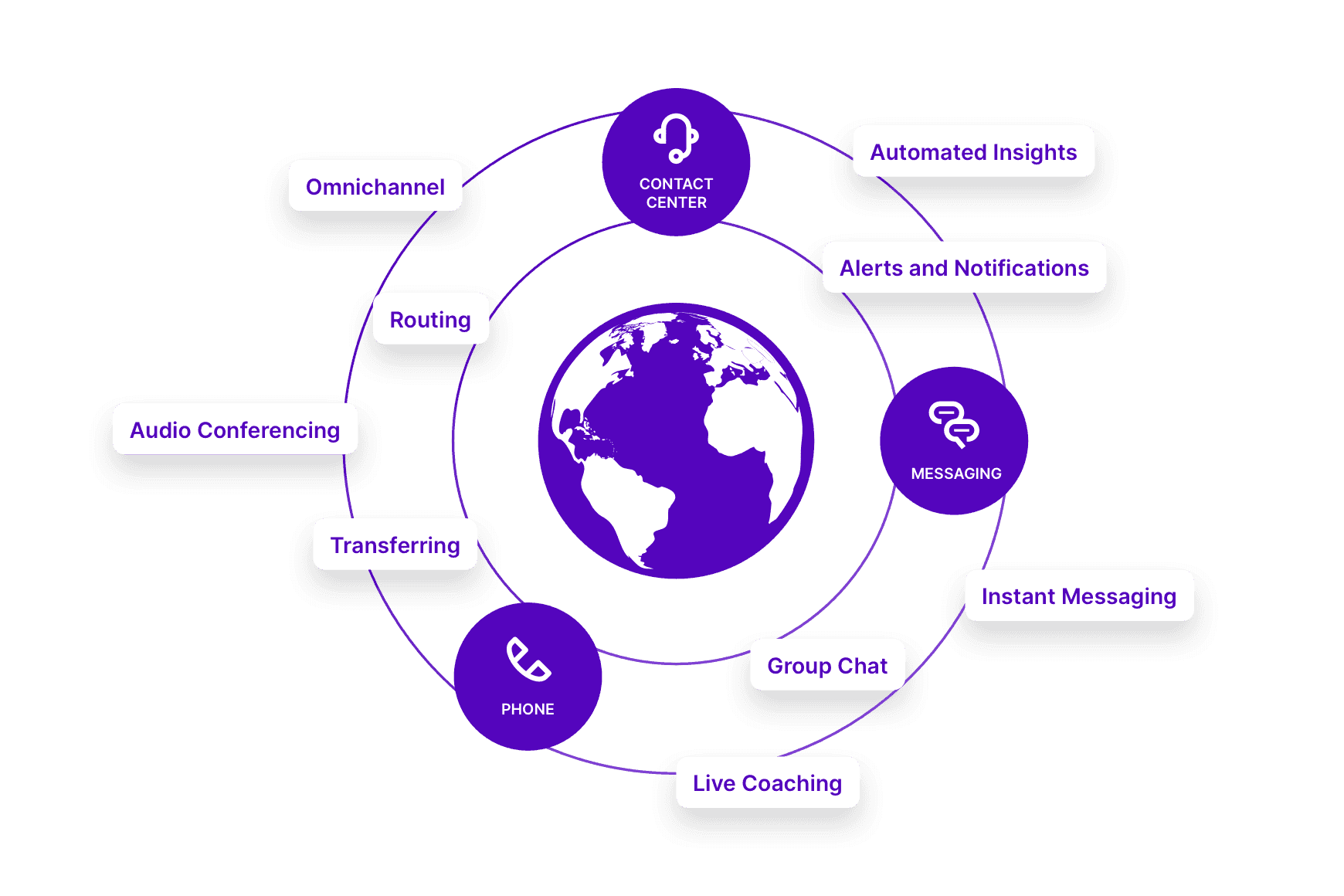 Maximize your cloud investments.
Bring your tools and people together to build a better customer experience, making it easy to orchestrate talent and expertise across your company to drive key business outcomes.
What is plug and play communication?
Plug and play communications allow your modern contact center as a service solution to connect to any 3rd party unified communications or unified communications as a service solution so that agents can communicate seamlessly with all other employees in the organization. An example of a plug and play communication would be if your contact center as a service platform is able to integrate directly with a chat application, such as Slack for contact center automation, or a collaboration platform, such as Teams or Zoom. It also allows organizations to preserve existing investments in on-premise telephony systems or carrier-based telephony solutions via a BYOC (bring your own carrier) integration option. These types of integrations are game changers for your contact center agents, as they enable frictionless collaboration between agents and all other employees of the organization, provide a better experience, and improve efficiency.
Please wait while we validate your privacy settings.