Talkdesk cloud business phone system to enable better employee collaboration.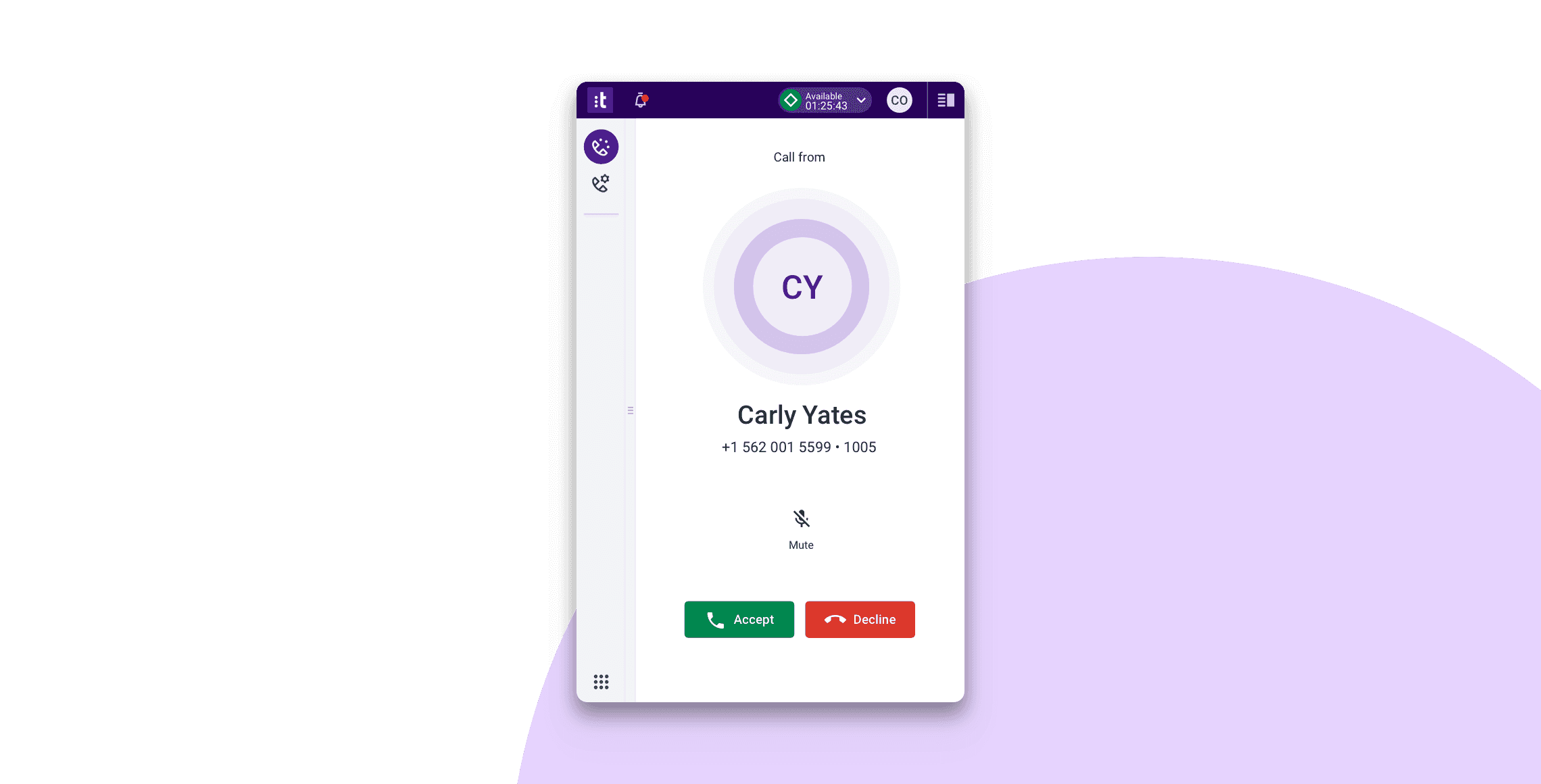 A business phone system powered by Talkdesk.
Communicate anywhere, unify your contact center operations, increase business agility, and drive better customer experience with Talkdesk Cloud. Discover new virtual functionality and state-of-the-art reporting and management that is not available with a traditional phone system.
Talkdesk Phone is a business phone system natively built on a leading cloud contact center platform, reducing costs, unifying technologies, and increasing business agility across the entire organization.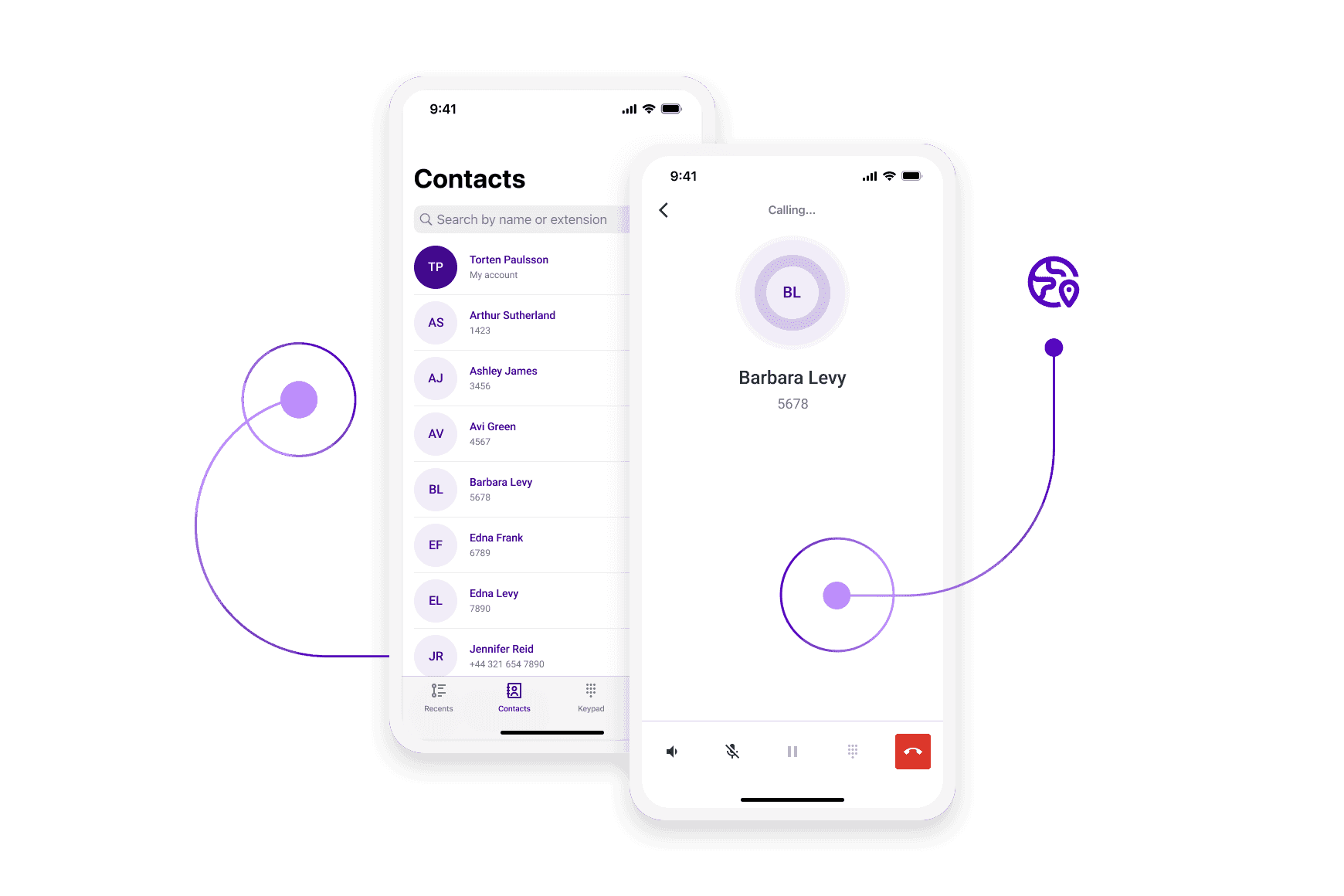 Communicate anywhere on any device.
Get your teams talking with mobile and desktop apps that integrate with your employee directory and your personal contacts so that you can make and receive calls anywhere in the world you do business.
Simplify everything.
Gain a holistic view of all voice interactions across every department with unified reporting and effortlessly manage all users, numbers, and devices from a unified interface. Realize significant cost savings and benefit from the simplicity of managing everything on a single platform and a single user experience.
Increase business agility.
Leverage the benefits of a leading CX cloud platform to extend advanced contact center technology to business communications users and increase business agility across the entire organization.
Drive customer obsession.
We've taken the insights we learned from the contact center to deliver a cloud business phone system for better customer experiences. For you, this means faster help for complex customer interactions, increased workforce productivity, and better sharing of scattered insights to build a culture of customer obsession.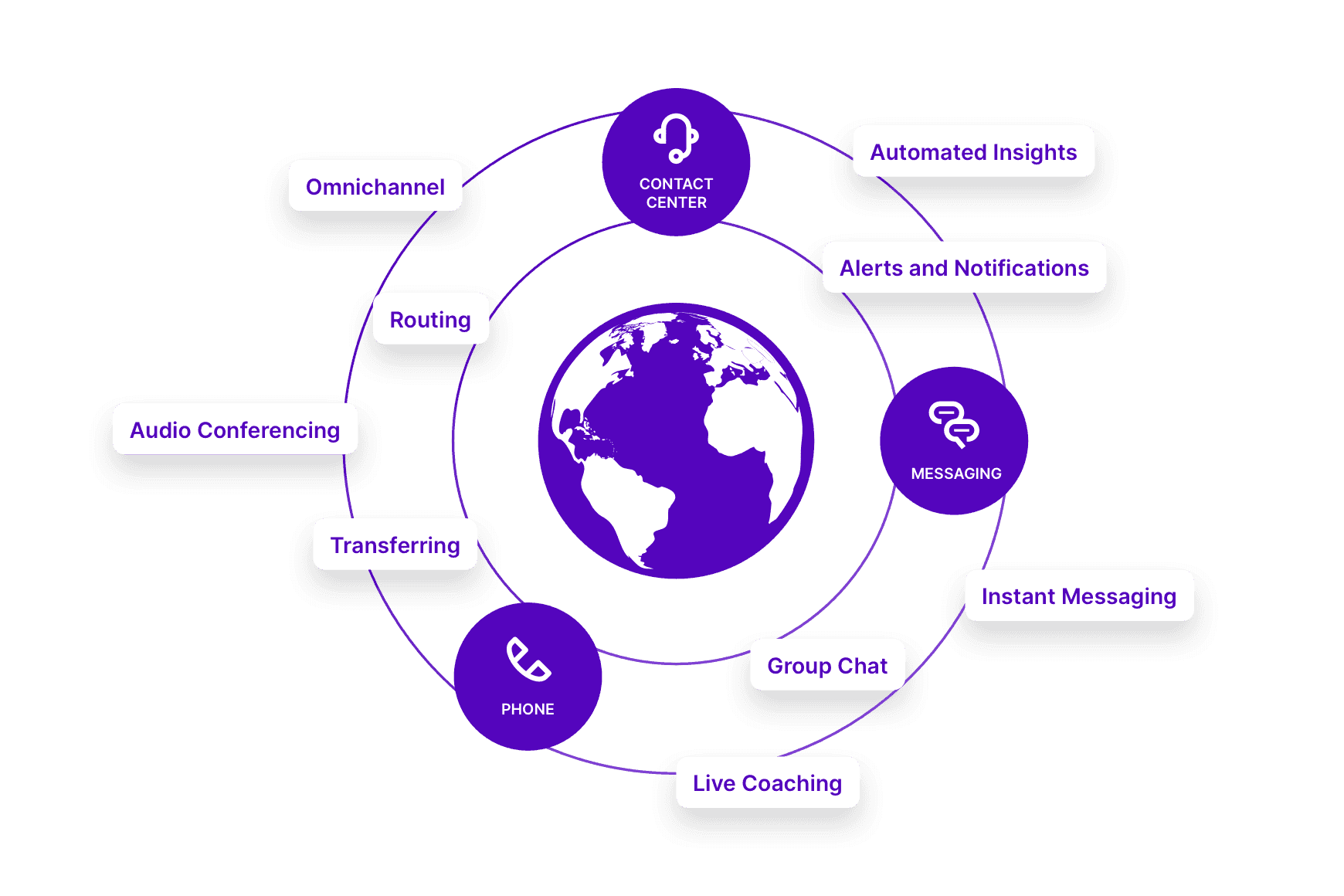 Promote employee collaboration.
Bring your tools and people together to build a better customer experience, making it easy to orchestrate talent and expertise across your company to drive key business outcomes.
Every feature you need to get work done.
What is a cloud phone system?
A cloud phone system manages a contact center's operations from a virtual system, using an internet connection to connect to the cloud provider's data center. It is a better solution for business communications, as compared to a private branch exchange (PBX) system, because it is lower cost, better for employee collaboration, and more feature-rich.
What is the difference between VOIP and IP telephony?
Voice over internet protocol (VOIP) and IP telephony are two different names for the same technology. It facilitates phone calls over the internet, as opposed to using the public switched telephone network (PSTN), which is also known as plain old telephone service (POTS). VOIP is a better option than POTS because it can facilitate long-distance calls at an affordable price, and does not require companies to purchase, install, and maintain expensive, on-premise phone equipment.
What is the best cloud phone system for you?
There are several cloud-based phone systems on the market. As you search for the best fit, look for the following characteristics:
Central platform for reporting and recording information on calls.
Adaptable interface for calling on any device, anywhere in the world.
Real-time shortcuts and suggestions for streamlining customer interactions.
End-to-end voice encryption and security compliance certifications.
Unified, simple admin interface for making company wide changes, monitoring agent performance, and more.
Please wait while we validate your privacy settings.