Talkdesk Microsoft Teams Connector.
Connect your contact center with the rest of your enterprise.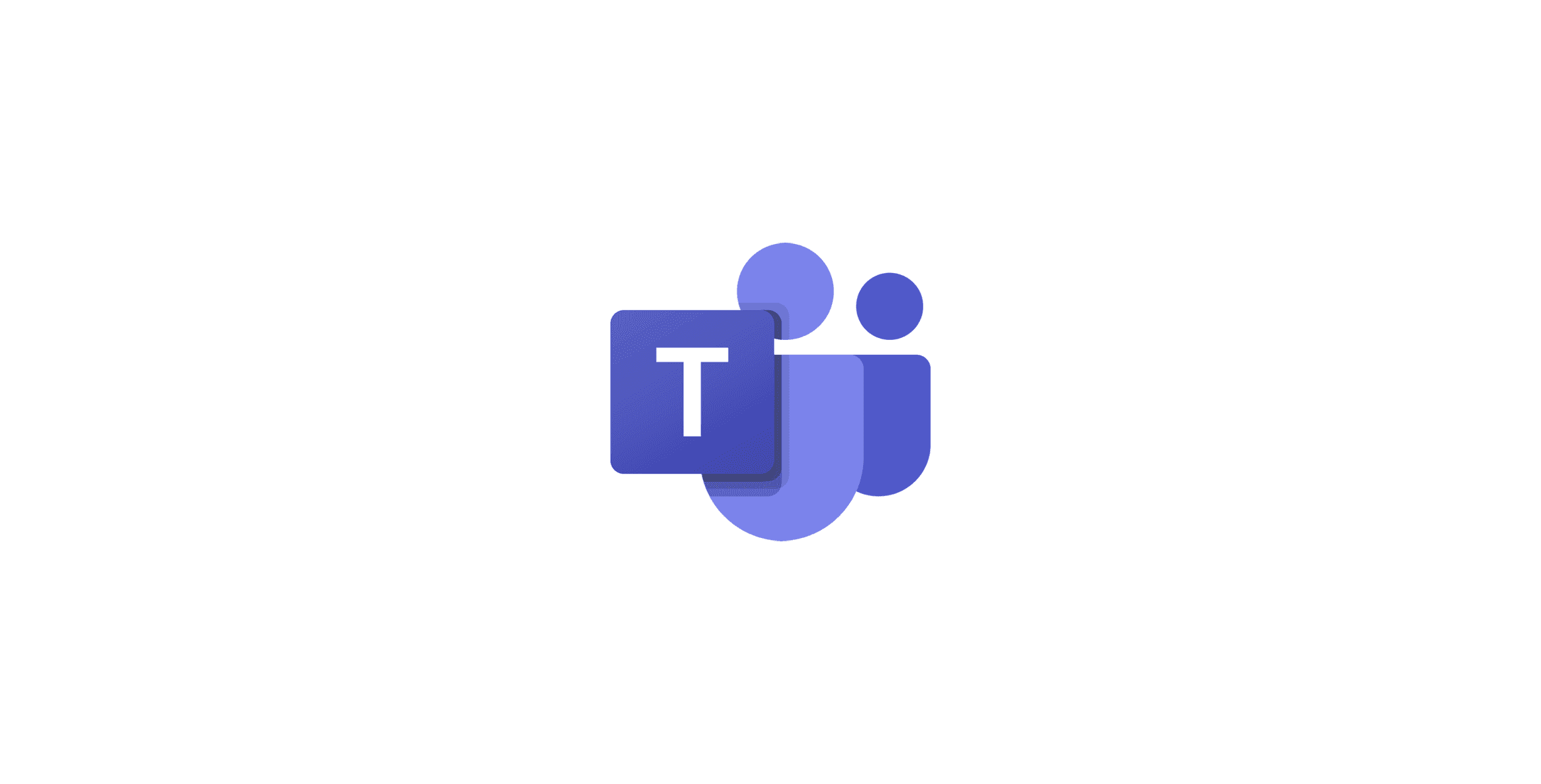 Bring tools and people together to deliver better customer experiences.
The certified Talkdesk Microsoft Teams Connector builds a better customer experience by integrating all your communication solutions, making it easy to orchestrate talents and expertise across your company.
Certified Microsoft Teams Connected Contact Center.
Talkdesk and Microsoft's emphasis on innovation and dedication to meaningful connections makes our combined solutions uniquely qualified to help companies achieve better customer experiences through improved collaboration.
"The recent Microsoft Teams Connect Contact Center certification for Talkdesk continues to reinforce the demand from our joint customers for an integrated UCaaS and CCaaS solution. This seamless integration ensures agents have easy access to subject matter experts across the enterprise to improve collaboration, deliver better customer experiences, and allow companies to maximize the value of their cloud investments."
Abel Aguiar Executive Director | Partner Channel at Microsoft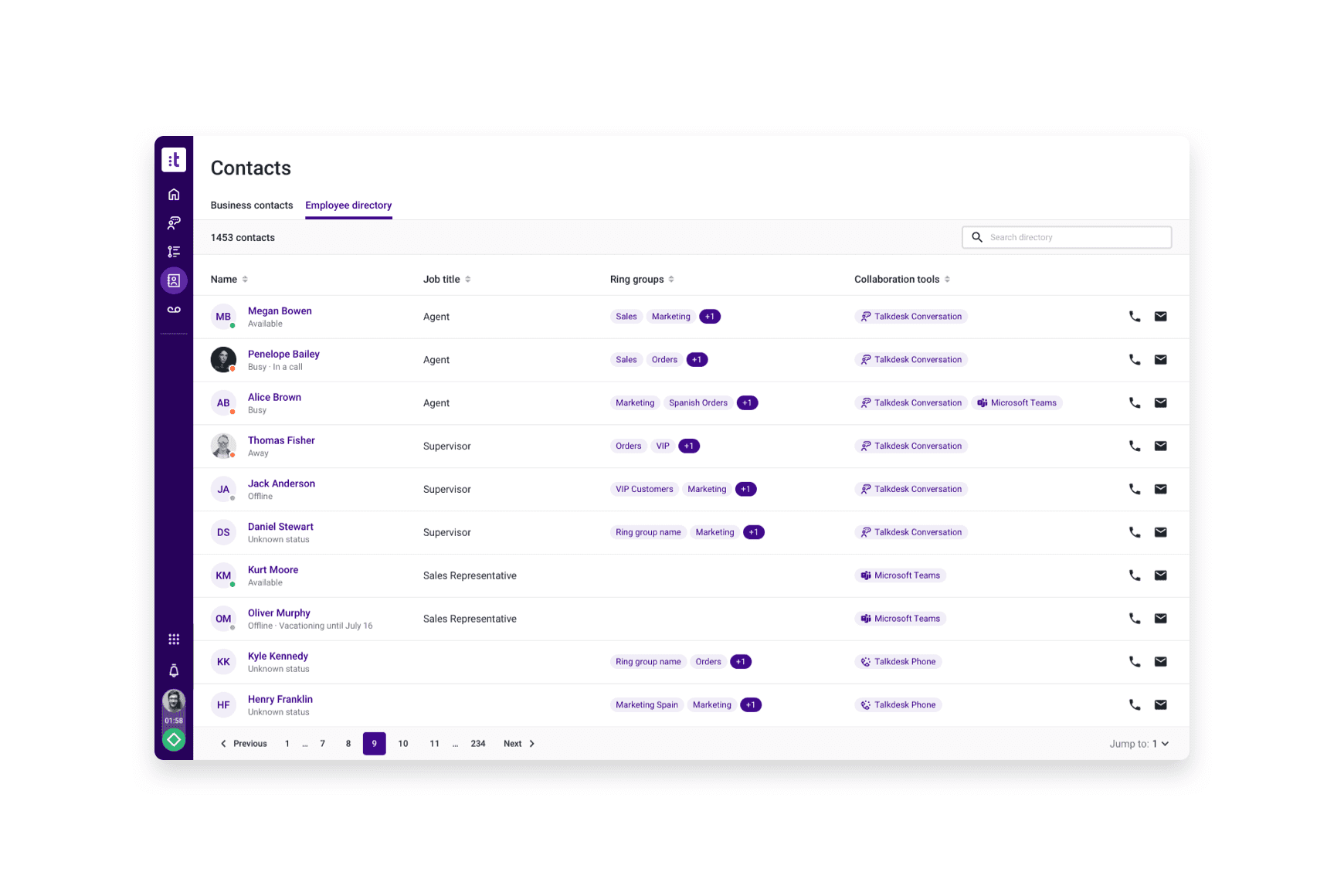 Get it right the first time.
Connect team members inside and outside the contact center. Facilitate collaboration to solve complex problems faster and respond to customers right away.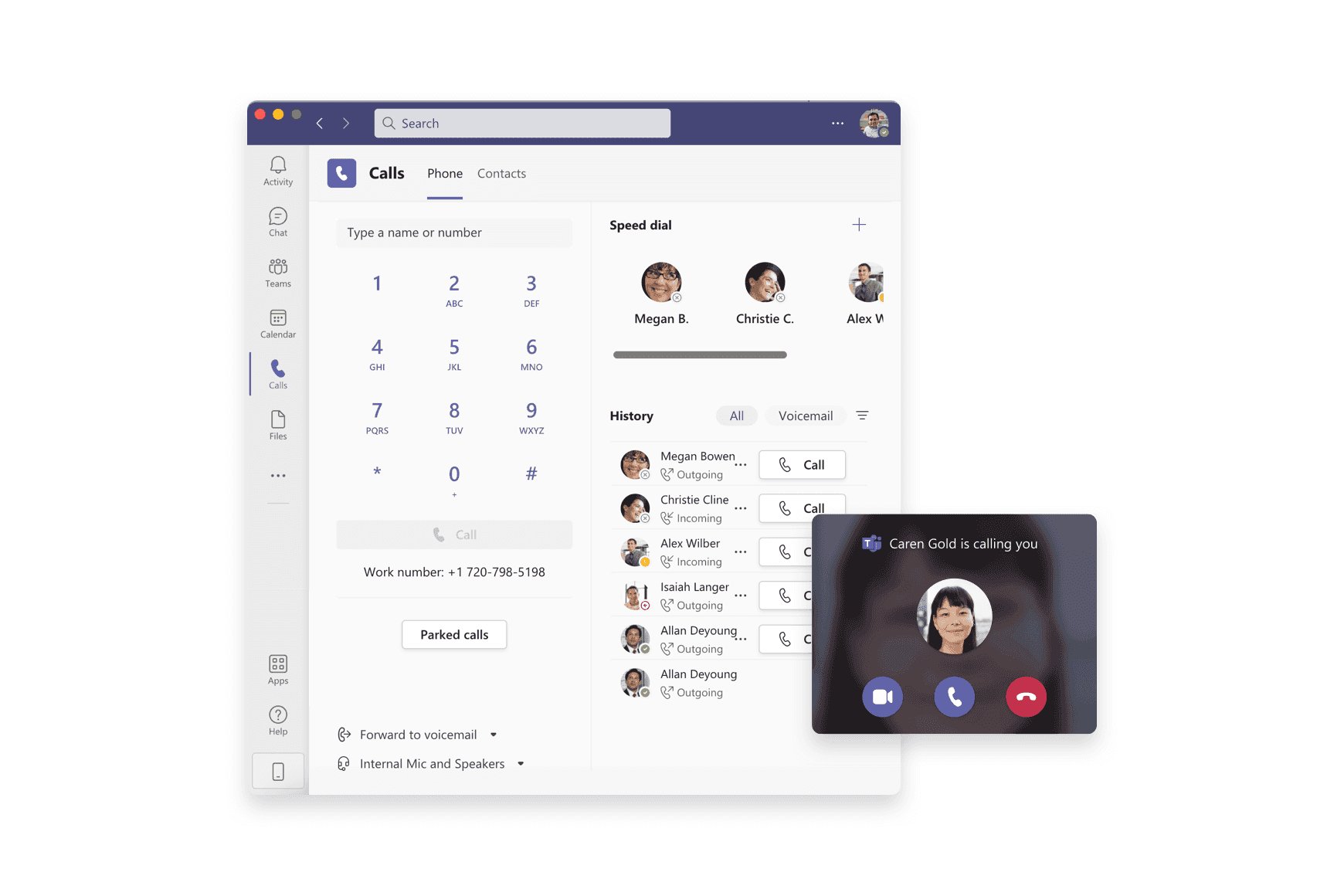 Collaborate without the tolls.
Provide secure call routing between Microsoft Teams and Talkdesk via direct routing for seamless transfers and conferences.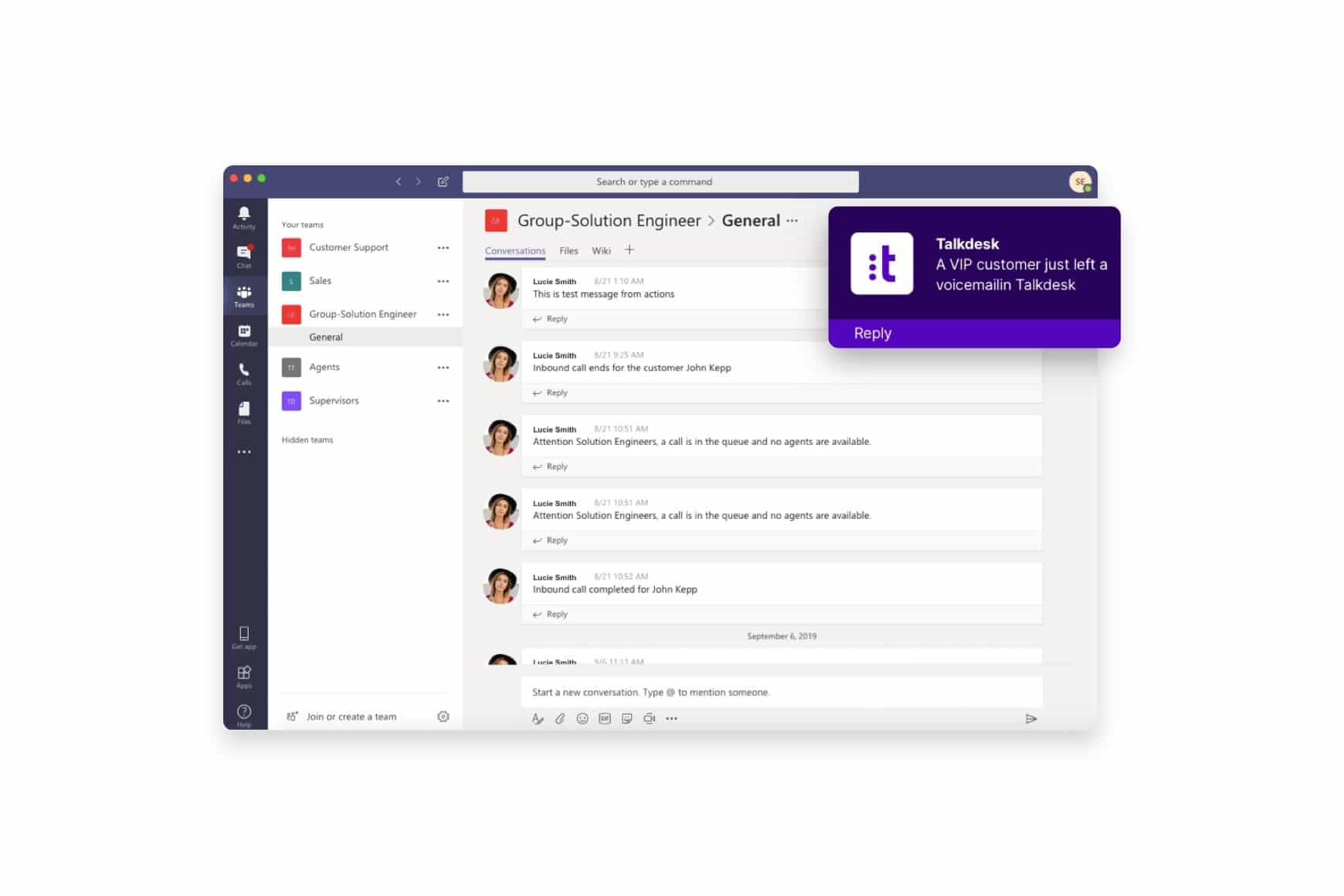 Keep everyone in the loop.
Easily share critical business events and contact center customer insights across your organization with automatic alerts in Teams delivered from Talkdesk.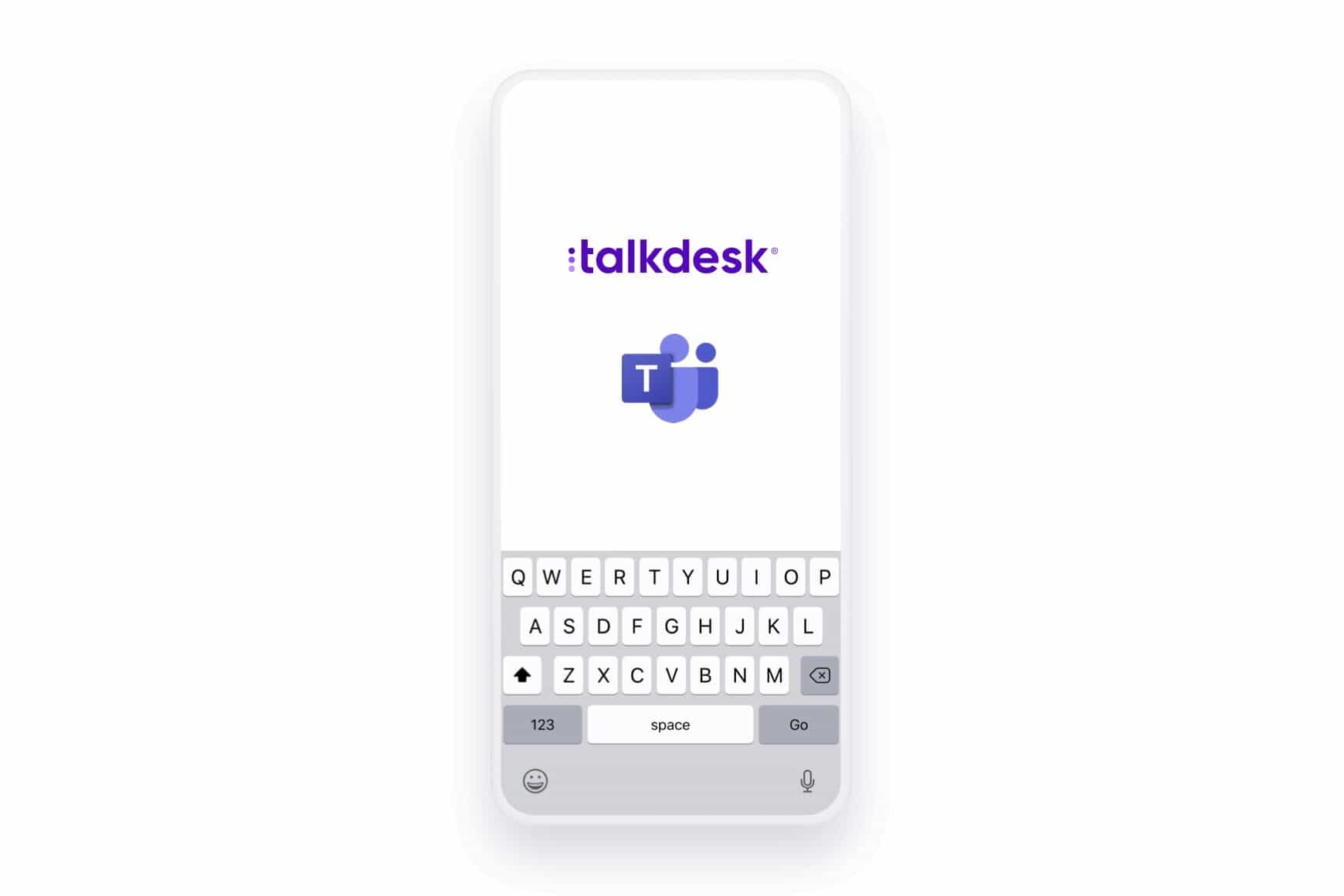 Maximize the value of your cloud investments.
Level up your enterprise by integrating your best-of-breed collaboration solution with a leading end-to-end cloud contact center solution and reduce your total cost of ownership.
Please wait while we validate your privacy settings.