Let your employees do their job anywhere.
IDC forecasts, by 2024, 6 out of 10 U.S. employees will work outside the office environment. Talkdesk On The Go™ is a suite of intelligent, intuitive mobile solutions that empower your employees to handle customer conversations, collaborate with their peers, and manage their schedules when they are on the move or away from the desktop.
Mobile-first customer communication tools.
Keep your workforce connected with customers when they're in the field, on the road, or working from locations such as a warehouse, bank branch, or retail store. Talkdesk Conversations Mobile App allows communication and service through any mobile device, so mobile workers are more accessible to customers.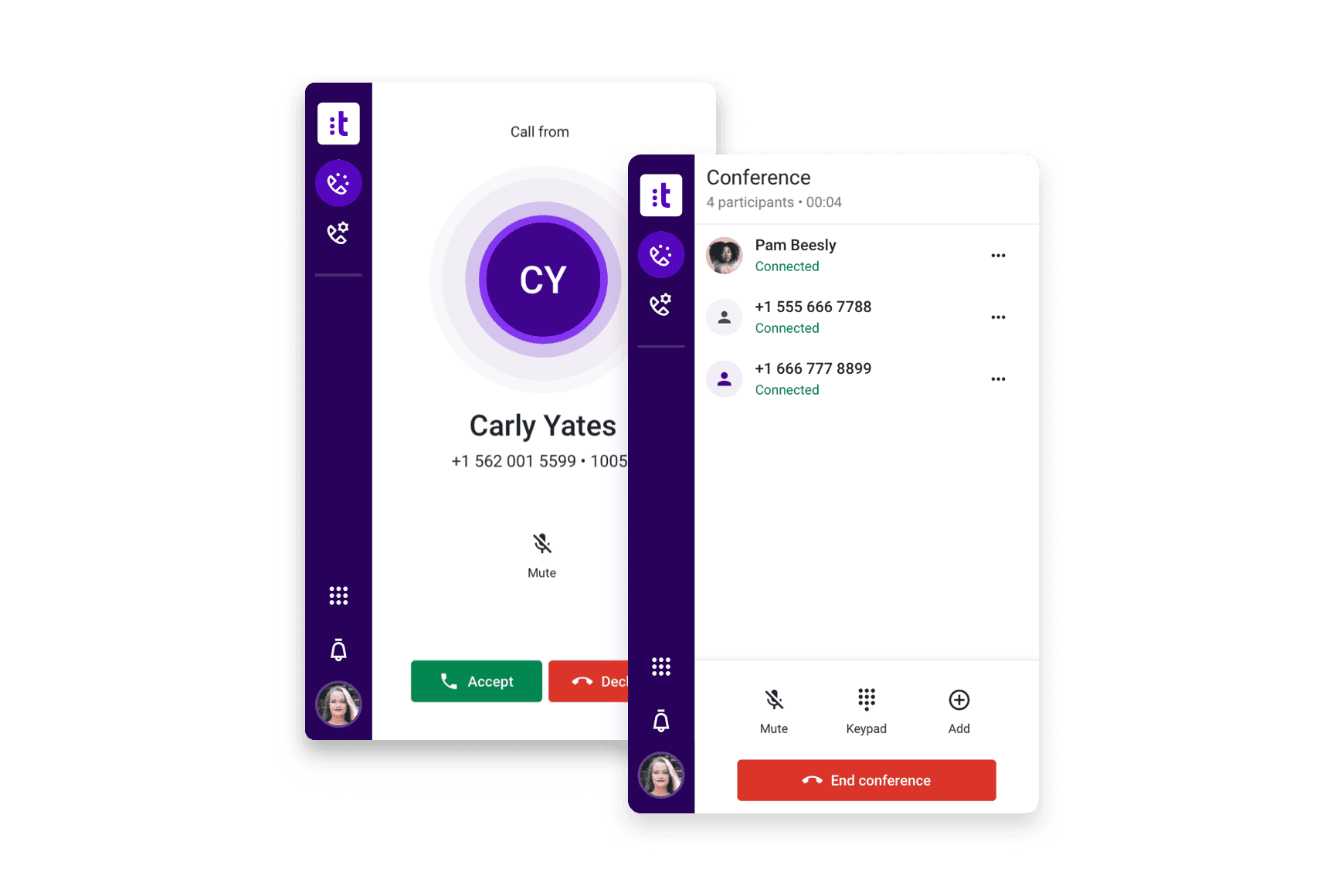 Get your teams talking on the go.
Connect from anywhere using a modern cloud business phone system that empowers your teams to talk to each other and to receive and make calls to anywhere in the world. Talkdesk Phone Mobile App helps your employees get faster help for complex customer interactions, increase their productivity, and share insights to build a culture of customer obsession.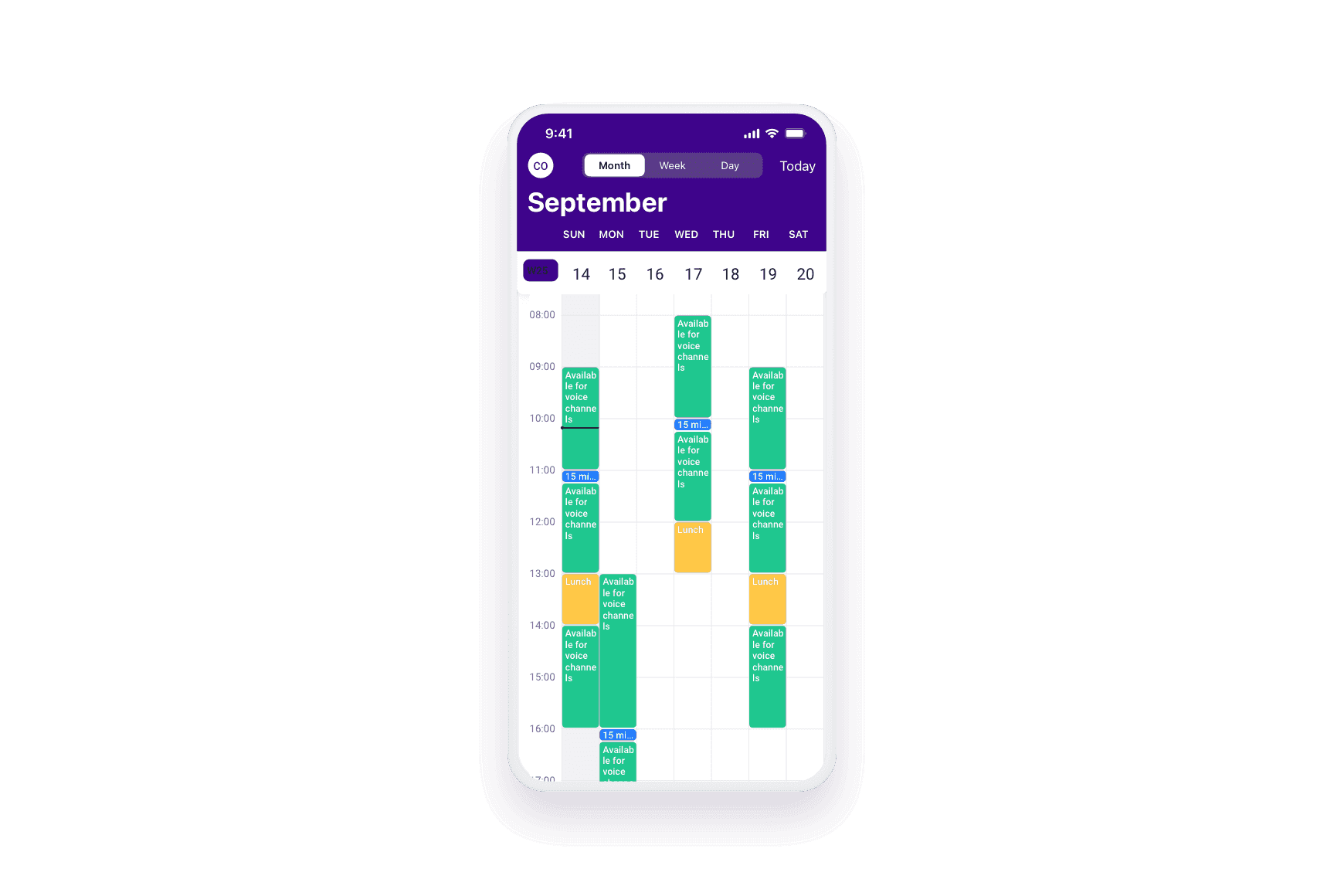 A modern, flexible scheduling experience.
Talkdesk Schedule native mobile app provides agents with 24/7 on the go access to their scheduled shifts directly at their fingertips. Equip your staff with a more flexible way to manage their working hours and ensure they always have the information they need to adhere to the right shifts and activities at the right times.
Easy to adopt and use.
Talkdesk On The Go mobile apps can be instantly downloaded and used on a tablet or phone, making it quick to implement and adopt for your customer service staff.
Please wait while we validate your privacy settings.