The "accelerated" road to improving citizen experience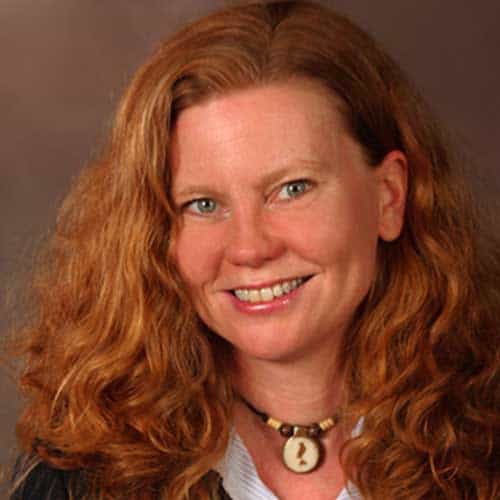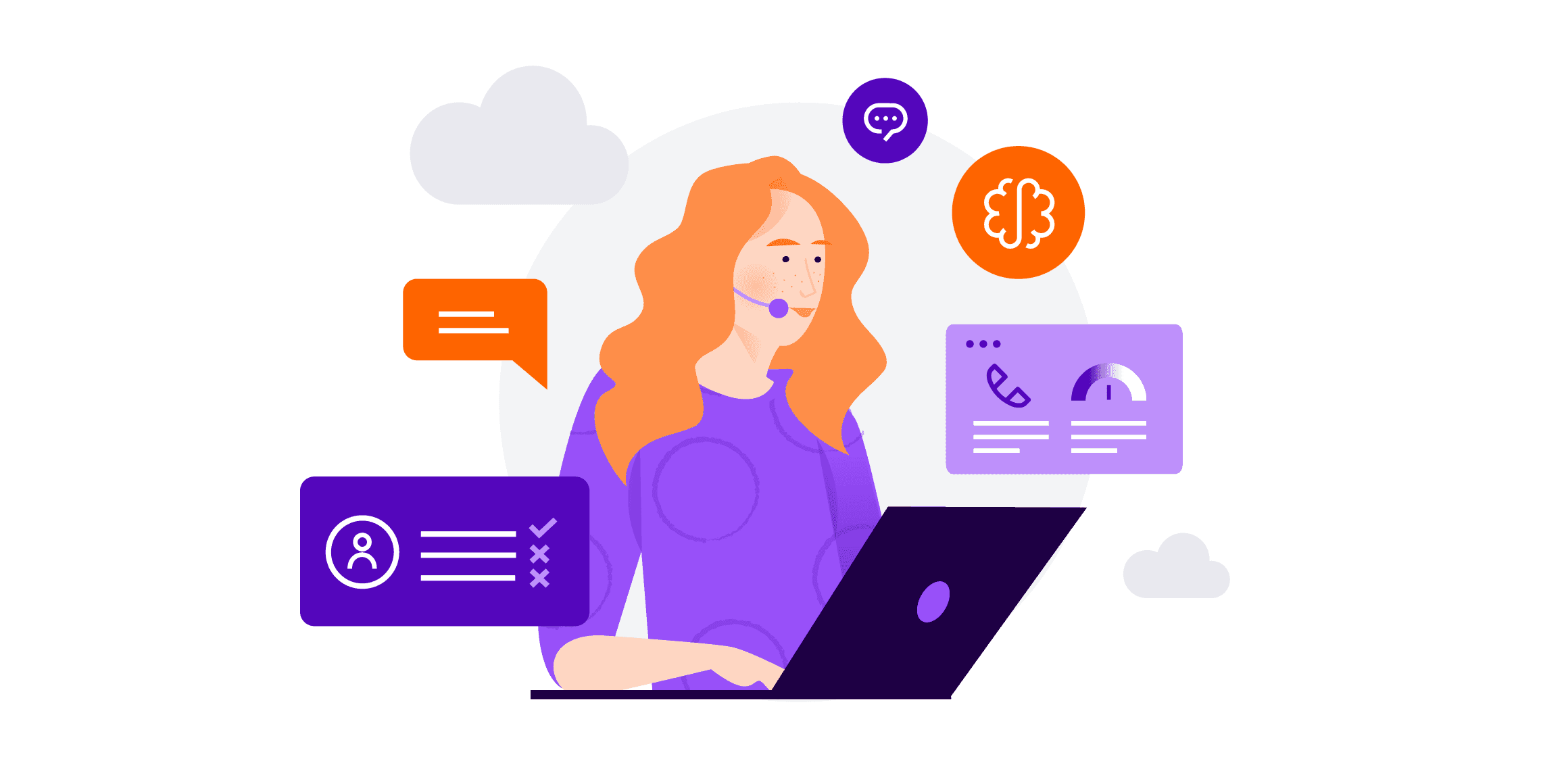 Innovative cloud contact centers can be essential for government agencies shifting to work from home.
In 2012, former United States President Barack Obama issued the "Building a 21st Century Digital Government" directive focused on better digital services for the American people. It's no surprise why the value of this initiative quickly rose to new levels of importance with the COVID-19 pandemic. 
Government agencies were consumed with either new service demands or drastic increases to existing services putting a spotlight on why service delivery designed from the inside out does not meet today's customer experience expectations.
High expectations for citizen experience during COVID-19.
Across the country, public health departments were tasked with rapidly setting up state-of-the-art software contact tracing centers, hiring, training, and managing massive amounts of outbound and inbound inquiries. 
The departments of labor received a dramatic increase in the number of new claims filed coupled with excessive call volume that overloaded premises-based communication technology. It was not enough for agencies to simply provide standard levels of service and support. 
The public called on the government to offer more convenient service hours, more ways of being contacted, and to make more information accessible online. Not an easy task with aged technology.
The challenge of how to improve citizen experience.
Large legacy systems such as premises-based communication platforms challenged the response many agencies had to the COVID-19 crisis. It called for digital technologies to be harnessed at a rapid pace by not only public-health departments across the country but all government agencies providing direct interface and services to the public. 
Ramping up to meet the virtual demands that replaced in-person engagements created new obstacles for operations and IT departments. Many government agencies are still in the development stages for a digital transformation.
Cloud-based platforms, such as contact center as a service (CCaaS), can help federal, state, and local municipalities digitally transform and adapt to rapidly changing circumstances to more easily meet the needs of their citizens.
It's not surprising that professional organizations like the National Association of State Chief Information Officers (NASCIO) ranked cloud service implementation as the number one technology, applications and tools priority for 2021.
Work from home is here to stay.
The pandemic reinforced the call to quickly scale up (and down) support services and operations in response to the increased need from citizens and employees to quickly transition to remote work locations when measures to protect from COVID-19 exposure were put into play.
Some federal government agencies, such as the General Services Administration (GSA), had an established work-from-home model before the pandemic. As a result, when COVID-19 hit, the GSA moved the rest of the workforce into a remote set-up fairly easily.
For many other government agencies, quickly standing up a telework environment was more challenging. 
With the transition to a work-from-home environment, unions and states, such as the Civil Service Employees Association, Inc. (CSEA) and New York, have extended the Statewide Telecommuting Agreement through July 2, 2021, to address the COVID-19 pandemic. 
Indications are the telework environment at the federal and state levels may be here to stay.
Making it easier to "go digital" and launch a cloud contact center platform.
The anything as a service (XaaS) model with a hybrid cloud implementation approach affords legacy infrastructure modernization, provides scalability, and reduces the timeline to execute digital government services. 
Restricted budgets are typical for the public sector as are bespoke, mission-critical applications that are often seen as incompatible with a cloud technology platform. 
Budget constraints and compatibility obstacles can be successfully managed with the transition to a cloud-native contact center platform. The speed of innovation ensures agencies can deliver better customer experiences through any channel, with unprecedented speed, agility, scale, and security. 
Moving away from an on-premises infrastructure strategy and risky legacy hardware, gives agencies the ability to more easily integrate with data-intensive enterprise systems while blending performance, cost, and security to meet their unique needs.
"Today, the customer experience is a top priority and primary reason for investing in AI while cost reduction is secondary."
Incorporating automation improves the mission.
Today, customer satisfaction has become a defining point for measuring contact center success. Public sector agencies similar to the private sector are scaling efforts to develop citizen-centric services. With the use of automation, government agencies can deliver on the "customer-first" expectation and provide outstanding customer experiences that are driven by AI innovations. 
Previously, contact centers focused on using AI technology to reduce cost rather than focusing on the customer experience. Machine learning tools put powerful new AI capabilities in the hands of contact centers to improve customer service in a variety of new ways. Today, the customer experience is a top priority and primary reason for investing in AI while cost reduction is secondary.
Successfully implemented automation can improve public services by minimizing inaccuracy and other mistakes which can have fundamental impacts on citizens' lives.  Automated services are unhampered by human error resulting from fatigue or distraction that causes incorrect data entry or calculation errors. 
Automation can simplify and expedite service delivery, minimizing the efforts of citizens who have limited time to engage. AI capabilities infused with robust speech technologies deliver improved self-service experiences that ease citizen effort by using natural language processing (NLP) to understand spoken intent and respond in accurate and conversational ways. These technologies directly impact operations, too, resulting in significant cost savings and improved efficiency.  
Another benefit of AI is its ability to help government employees. AI-powered agent "assistants" can listen to real-time conversations and provide intelligent recommendations to the agent for best next step actions—whether that's automatically surfacing relevant benefit eligibility from a knowledge base or automatically opening a scheduling system proactively populated with available appointment dates and times. 
With this constant and consistent coaching, agents can better serve customers with elevated proficiency and improved accuracy resulting in a quicker and more smooth response that meets the customers' needs at the first point of contact. 
AI increases citizen trust, elevates customer satisfaction, improves employee engagement, lowers cost, and delivers a better mission focus.
Replacing survival strategies with best practices.
For the past year, government leaders have been faced with a crisis that put them in the position of re-evaluating how to connect with citizens for critical services, where contact center employees work, and how digital channels can support the unusually high number of contact center service inquiries. 
Contact centers are at the heart of what has been a critical moment in delivering predictability to citizens. If nothing else, the past year has shown just how important it is for government contact centers to be agile. 
To effectively cope with a crisis, government agencies must give the public a sense of control. To do this requires a quick response to their needs, and a sense of predictability by delivering consistent and responsive support. Modern contact centers can be essential for government agencies who are trying to reestablish stability.
At Talkdesk, we help government and higher education contact centers deliver exceptional service experiences through an end-to-end cloud contact center solution that is trusted by leading enterprise organizations.
Talkdesk partners with you throughout your digital transformation to identify opportunities and deliver desired business outcomes using customer experience value visioning, enablement, and realization.
If you're interested in learning more, read our white paper 4 steps to contact center digital transformation for the public sector.
white paper
4 steps to contact center digital transformation for the public sector
Please wait while we validate your privacy settings.