Uncover powerful CX insights with Talkdesk Customer Experience Analytics.
Turn every interaction into an opportunity to improve your CX.
Turn every customer conversation into actionable insights with powerful interaction analytics and AI-powered quality management. Automatically identify why your customers are contacting you, analyze the root causes of positive and negative sentiment, and address agent skill and knowledge gaps at scale to deliver better customer experiences.
Unlock insights hidden in your data with Talkdesk Interaction Analytics.
Take advantage of the wealth of data in your contact center by capturing, transcribing, and analyzing every customer interaction using artificial intelligence. Identify key moments, topics, and sentiment to better understand customer intent, discover emerging trends, and provide actionable insights to the business.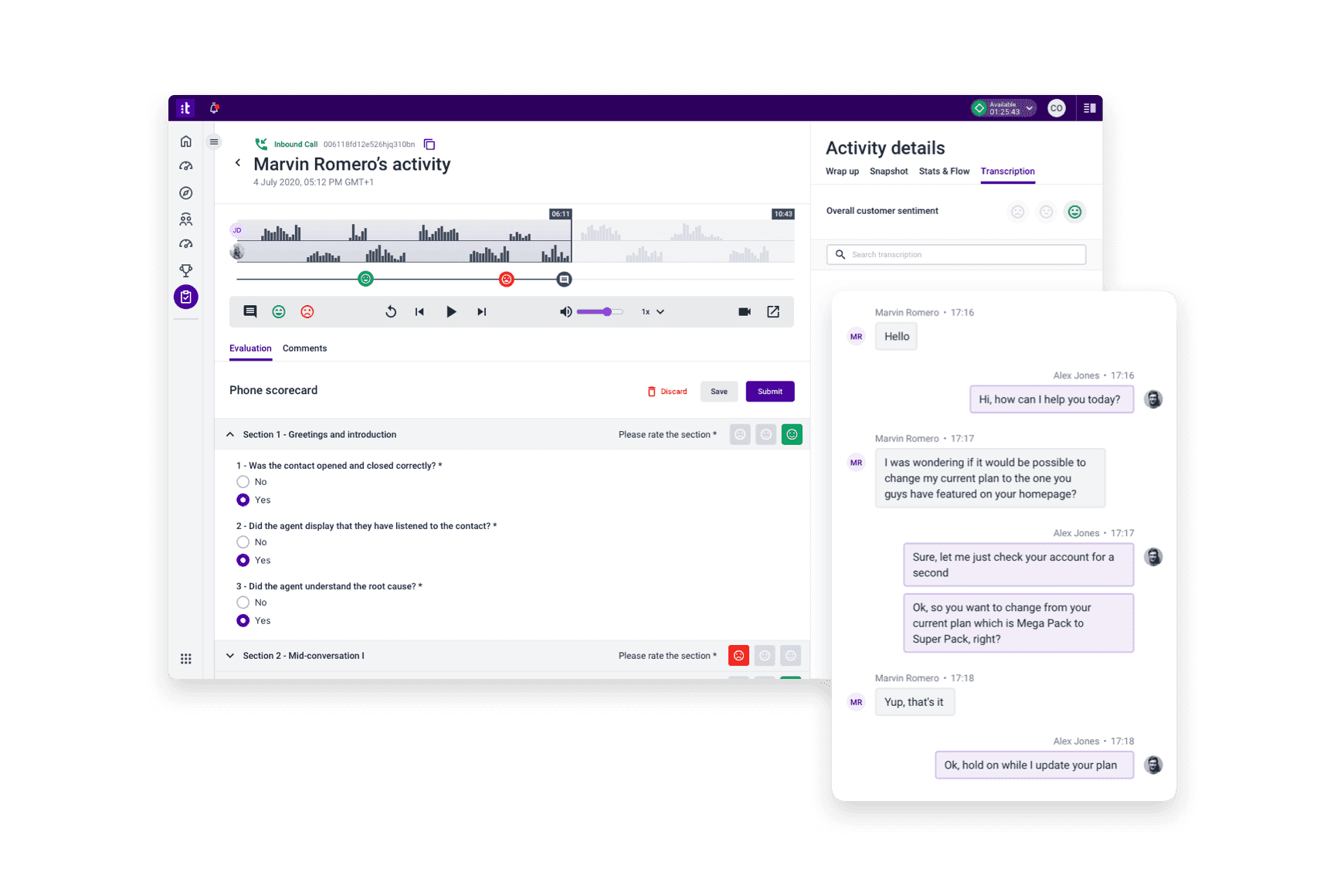 Never miss an opportunity to improve agent performance with Talkdesk QM Assist.
Review and evaluate up to 100% of customer interactions using AI to identify agent skill and knowledge gaps at scale. Leverage searchable transcripts, sentiment analysis, AI-annotations, and fully automated evaluations to ensure that every agent is empowered with the right feedback to succeed.
Try Talkdesk Customer Experience Analytics today — for free.
Start exploring the wealth of insights hidden in your customer interactions completely risk free with Talkdesk Customer Experience Analytics™ Starter Edition.
Please wait while we validate your privacy settings.