Call monitoring for an improved customer experience.
Listen to calls in real-time, without interrupting agent or caller, to ensure quality standards are being met and to provide coaching opportunities for continuous improvement.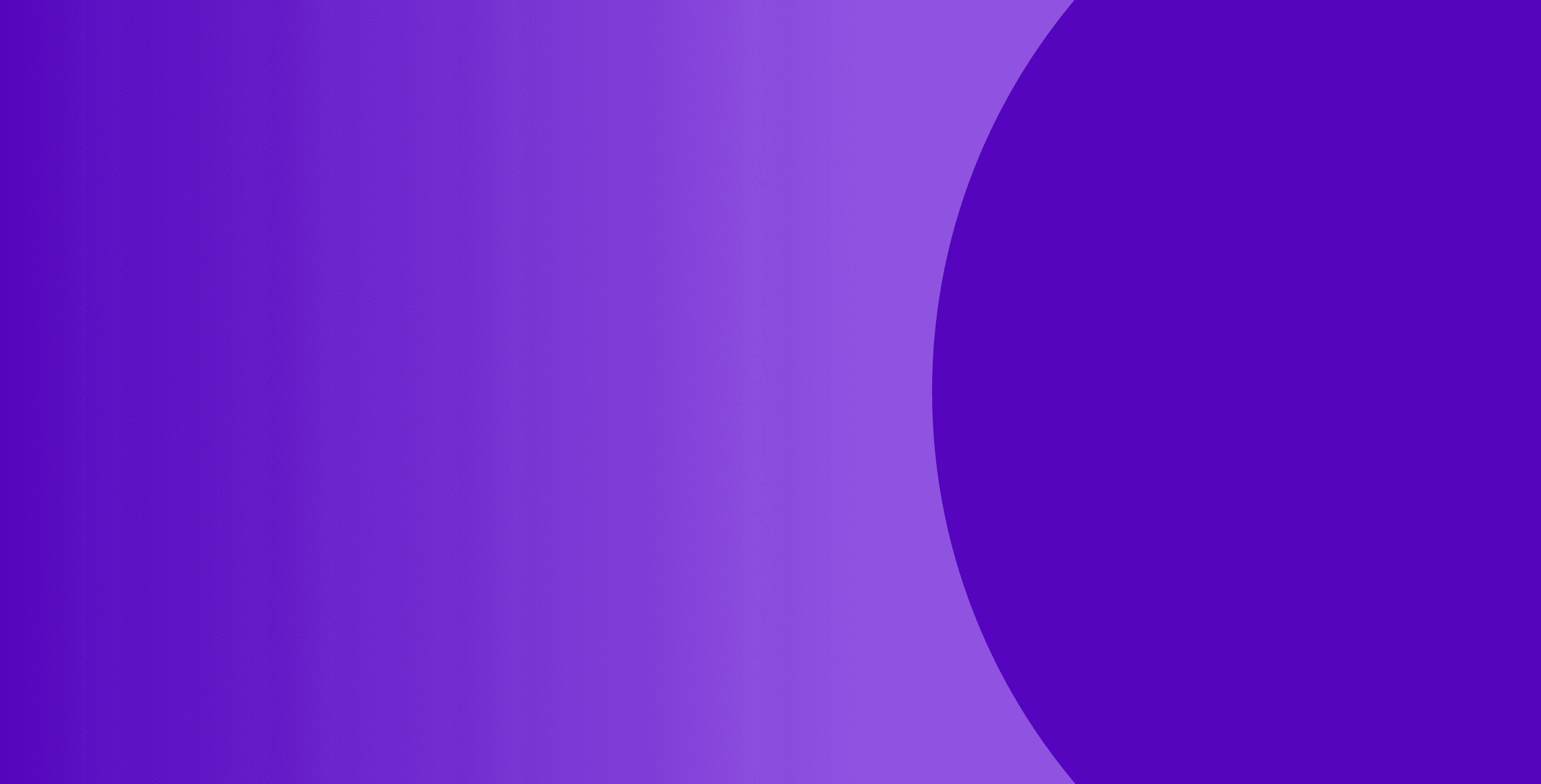 With Talkdesk, you can monitor your agents' calls to gain valuable insight into the needs of your customers and make more informed business decisions. Talkdesk is entirely cloud-based so call monitoring is available any time you have Internet access. This makes it easy to ensure that your customers always have positive experiences and to train your agents from anywhere in the world. Cloud-based call center software with call monitoring gives you the tools you need to thrive with and your agents and customers will succeed as a result.
What is call monitoring?
Call monitoring enables call center managers to monitor each call center agent and their performance. By using call center software to track inbound and outbound calls, managers are able to see their team's performance firsthand, leading to better insights and more informed decisions.
In addition, call monitoring software often includes tools that:
Allow supervisors or trainers to whisper to agents in training, without interrupting or interfering with the actual call.
Enable management to monitor all call center agents throughout a distributed workplace, and check the quality of their calls remotely.
Record live calls, so the best agents can be used as examples for training.
Take over a call instantly during training, in the scenario that a call might make a negative impact on the customer relationship.
Use real-life examples for sales/marketing to direct their efforts and better understand why customers reach out to the organization's call centers.
In addition, call monitoring creates an improved customer experience by creating agent coaching opportunities. Well-trained call center employees will facilitate better conversations and problem-solving with customers on the other end. Plus, features for improved training minimize the chance of a customer having a bad experience with a new agent and not getting the information they seek, solely due to the agent's inexperience.
Call monitoring for better customer service.
Benefits to customer service quality.
What happens during inbound and outbound calls in your call center? Are each of your agents championing customer needs as well as possible, or could they use improved training and/or tools? Without using call monitoring, answering these questions is just a guessing game. Agent performance directly leads to better customer satisfaction resulting in a better overall customer experience—a call with a helpful, friendly, and informative agent can make a huge difference for a customer who is trying to solve a problem or gather information.
But, it's difficult to improve agent performance and create this level of excellent customer service, without some form of quality assurance. Call monitoring tools help by enabling you to keep track of what happens during active calls. Talkdesk provides easy-to-use monitoring features, along with a central platform for managing call center operations.
Call monitoring to effectively train agents and support supervisors.
Better improve agent coaching and training.
Call monitoring software enables you to improve agent coaching and training. By collecting quantitative data on your agent performance, you can more effectively train agents, support supervisors, and implement consistent quality assurance. In addition, you can utilize recordings or live calls from exceptional agents as an example for others to follow.
Minimize supervisor escalation.
With clear-cut evidence of what ongoing calls look like, you can minimize supervisor escalation by preparing your agents for common questions and concerns. By minimizing supervisor escalation, you remove the pressure from supervisors to field as many escalated calls, better satisfy customers' needs, and empower agents to take more responsibility in your call centers.
Manage remote agents.
In today's distributed workplaces, call monitoring software also helps to manage remote agents. Because an increasing number of call centers are using a hybrid or fully remote model, it can become a challenge to monitor calls. After all, your agents are no longer in one easy-to-manage location, but instead are making calls remotely. A call monitoring solution enables you to monitor your agents' calls from a central, virtual location, and creates a more consistent experience across the board for your customers.
Train new support agents.
Replace manuals and lengthy training protocols by allowing new agents to monitor calls being handled by your most seasoned agents. With the Talkdesk cloud-based solution, you can train agents working from home or in the office while ensuring they meet quality standards.
Call monitoring software features.
Call whisper.
With the call whisper feature, supervisors or trainers are able to give advice or direction to agents during ongoing calls. Only the agent facilitating the call is able to hear these comments. This feature makes training more hands-on, giving new call center agents the opportunity to take calls early on and gain experience, with the help of a more experienced team member.
Call barging.
With call barging, a third person can listen in on a conversation between an agent and a customer, and join the call, if needed. With this feature, customers can experience better continuity throughout the conversation, if another agent or supervisor needs to chime in. In addition, new agents are able to practice in real-world calls with the "safety net" of another team member or supervisor being on the line and able to take over if needed.
Call takeover.
In some situations, it's best for a supervisor or trainer to take over a call rather than let an inexperienced agent navigate a difficult customer call. The call takeover feature allows instant call transfers, enabling the team member who is listening to the call to immediately take over the conversation and disconnect the agent.
Call recording.
Call recording not only enables call centers to record live conversations but also includes additional functionality, such as the ability to manually pause and resume live recordings directly from the call center software interface. Recorded files can also be stored within a call center software database for a set amount of time.
Who uses call monitoring software?
Call monitoring software benefits several of the team members who supervise and train within a call center. It essentially provides firsthand data about an organization's customers and their needs. This type of invaluable information can be used across the company, not just within the call center environment.
Customer support.
The customer support team benefits greatly from call monitoring because of its features for training and improved customer experience. Features such as call whisper and recording directly improve agent training, leading to a better customer experience with more helpful and prepared call center agents.
Sales department.
Similar to customer support, sales departments can improve training programs by providing real-world examples with recordings and coaching through live call whisper, along with a "safety net" for possible mistakes through call barge and call takeover features. Sales teams can also use center monitoring software to make sure that agents are correctly promoting certain deals or promotions.
Marketing department.
Marketing departments benefit from call center monitoring software as well. They can evaluate the effectiveness of messaging by monitoring conversations. Plus, marketing departments can better understand customer needs by hearing real-time customer feedback as it's brought up to agents. Sales and marketing collaboration also improves with call center monitoring software.
How Talkdesk can help.
With the Talkdesk cloud contact center solution, you can implement a quick, easy solution to better train each call center agent and improve customer experience. Our contact center solution for call recording includes features such as live call monitoring, along with an interface for easily managing your call center remotely.
Talkdesk allows you to easily monitor agent performance to ensure that quality standards are being met. Simply click "Monitor Call" on the call of your choice and you can immediately listen in without the agent or caller knowing. This tool will help you to ensure a more positive customer experience and to provide data-driven feedback and coaching to your agents.
Managers can listen to any call in real-time from their "Live Calls" dashboard. They can also escalate from silent monitoring to "barging in" to speak with all parties when necessary. This call center software feature is ideal for training new agents, resolving disputes effectively, and case collaboration to expedite problem-solving.
Can a call be monitored legally?
While there's no short answer to this question, in many cases it's possible to legally record calls as long as certain practices are followed. Because of these specific parameters, extensive background research is needed to understand your industry's legal requirements. Legal requirements often cover issues of participant consent, regulations about the storage of recordings, and the legality of pausing and resuming live recordings.
For more about compliance, see: Talkdesk GDPR Compliance and Talkdesk California Consumers Privacy Act (CCPA) Compliance.
Why is call monitoring important?
Call monitoring gives you a firsthand view of your contact center's interactions with customers via phone calls. You will be able to better train agents, understand customer needs, and improve overall call center performance with the insights gained by call monitoring. Without it, you can only gain an incomplete picture of your center's performance, through tactics such as word-of-mouth from agents' peers and customer feedback.
How many calls should be monitored in a call center?
This answer depends on the nature and industry of your call center. But it's important to strategize how many calls are being monitored at a given time by means of a training program or scorecard system. Call quality monitoring software is best used alongside benchmarks and other internal resources to incentivize and reward good agent performance.
How does call monitoring work?
Call monitoring enables your supervisors or trainers to listen in on calls, without the agent or customer knowing. Legal parameters, such as notifying customers that their call may be recorded and asking them to accept these conditions before proceeding into the conversation, prevent any of these practices from creating legality issues. Our call monitoring system also uses an interface for storing call recordings and managing the call center from a big-picture level.
Please wait while we validate your privacy settings.