How to empower customer support agents to increase customer loyalty and retention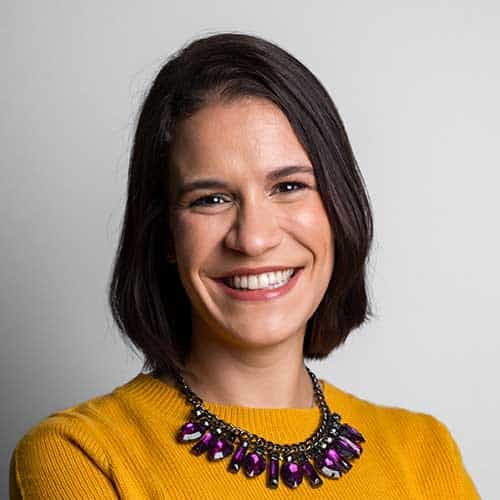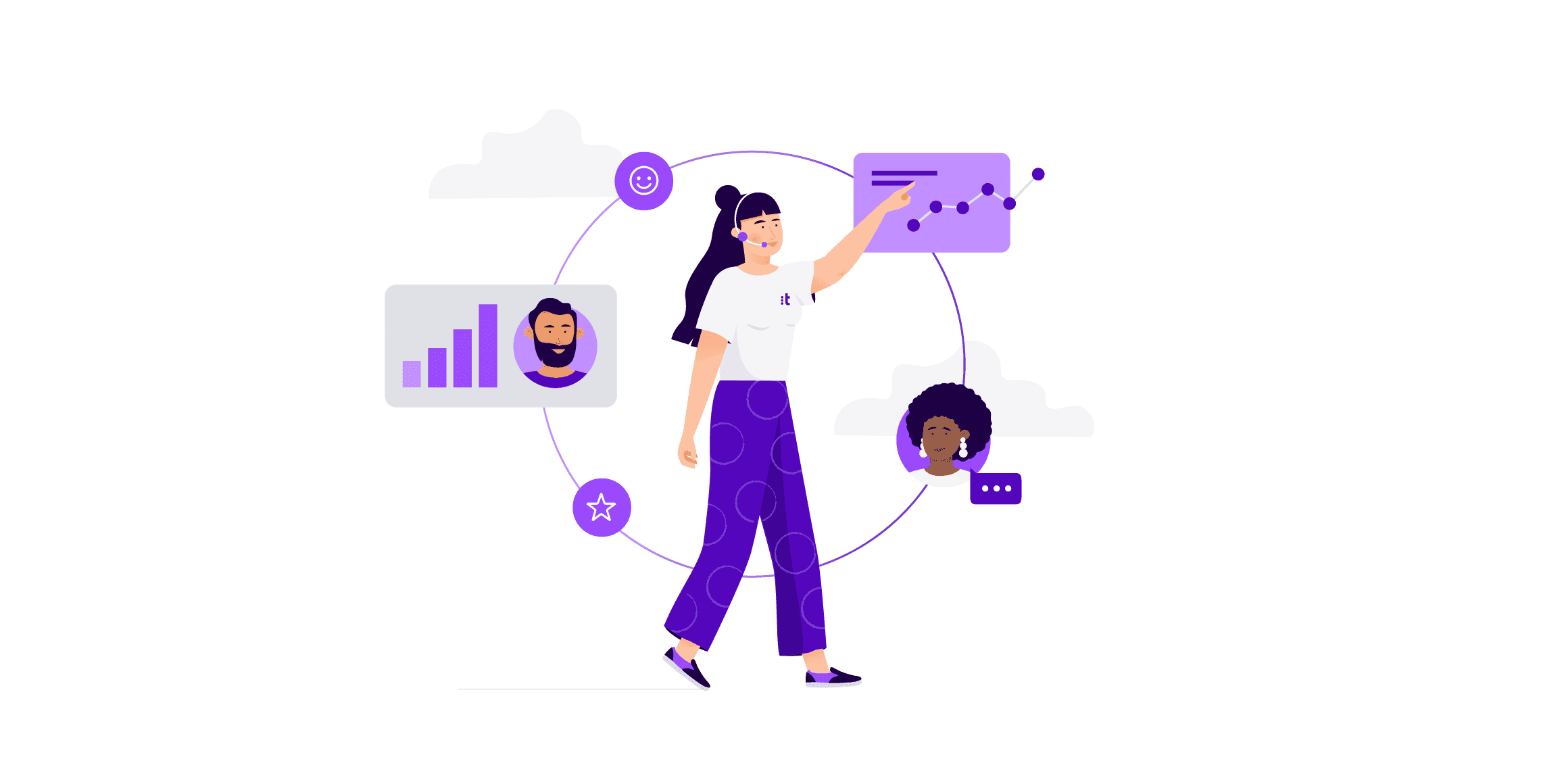 Transform each customer support interaction in the call center in an opportunity to increase customer loyalty and retention.
Few customers contact customer service because they are happy. Most of them come into conversations with your agents because they're angry or frustrated. As your agents deal with angry customers, venting about a defective product, service outages, billing issues, or something similar, they probably tell you that's impossible to deepen relationships with customers in call center customer support. Nevertheless, each one of these interactions is an opportunity to increase customer satisfaction, retention, and loyalty.
In today's competitive market landscape, customer retention and loyalty are the ultimate revenue drivers. It's widely known that the cost of getting a new customer surpasses the cost of retaining existing ones—but the benefits don't stop here. Happy customers are more likely to be loyal to a company, recommending it to their friends and family and acting as true advocates for the brand. If you look at examples like Apple and Disney, you soon understand the difference between having customers and having brand advocates.
What most companies still fail to realize is that customer support (particularly the call center) plays a vital role in deepening customer relationships and creating long-time loyalty. By simply recognizing customers' frustration, being polite and empathetic, and offering solutions, your agents can gain clients' trust and loyalty.
Continue reading and see how to empower your agents to increase customer loyalty and retention through the call center.
report
The future of customer loyalty
Quick tips to empower call center agents and enhance customer loyalty.
Before talking about the tools to give to your agents so they can enhance customer retention and customer loyalty while dealing with angry callers, let's define both concepts. Customer retention is ‌engaging existing customers, so they keep buying from you. Customer loyalty is the willingness of a customer to engage with your company and recommend it to family and friends.
Most customers are dissatisfied with the service they receive from contact centers.
This number is staggering and also suggests that contact centers must immediately change the service they provide to their customers, or they risk losing them. This might not be surprising, but it's a huge problem for the business, as customer support is strongly tied to customer loyalty and retention.
There's no silver bullet to transforming customers into fans: it takes the time, effort, and commitment of the entire organization. But there's a set of skills your agents can learn to transform each interaction into an opportunity to gain customers' hearts:
1. Develop agent soft skills.
A great way to enhance customer loyalty is to ensure that your customers have high-quality interactions with each touch point within your company. This requires that agents receive thorough training and monitoring of their effective use of soft skills when interacting with customers. Here are some tips to help improve your call center agents' etiquette:
Greet the customer by their name when you answer their call.
Briefly introduce yourself to the customer and give them your first name.
Be polite, courteous, and attempt to smile when you speak.
Remain calm and speak to your customers with respect at all times.
Keep your customer in the loop about what you are doing and how long it might take.
Be honest about deadlines and give your customers appropriate expectations for service.
Avoid placing the customer on hold‌.
Ask the customer if there is anything else they would like help with before hanging up.
Thank the customer for calling before disconnecting the call.
These soft skills will go a long way to instilling confidence in the customer and assuring them ‌you will adequately resolve their issue, or find someone who can. Doing so will increase the quality of support you provide and customer loyalty.
2. Strengthen agent rapport-building.
Ensuring that your agents are developing rapport with your customers will significantly improve customer retention and loyalty. Here are a few tips to get them started:
Let the customer know ‌you are familiar with them by mentioning a previous interaction they had with your company. For instance, quickly look at their call history and say, "I see the last time you contacted us, you had an issue with product X. Has that been resolved to your satisfaction?"
Once the customer explains why they are calling, assure them that you will work collaboratively with them to solve their issue
Try to establish a warm and supportive connection between yourself and the customer. You can do this by telling a lighthearted joke, asking about a current event, or about the weather while you look up information.
Change your tone, tempo, and vocabulary to match your customer. For example, if your customer is an executive, time is money. Be quick and to the point. You can even speed up your speech if necessary.
Be as responsive as possible to the customer's needs and adjust your approach accordingly. A little flexibility goes a long way when establishing rapport.
Ensuring your agents are effectively establishing rapport with their callers will improve customer satisfaction and loyalty.
3. Sharpen agent active listening skills.
Effective active listening significantly enhances customer loyalty. When agents use effective listening behaviors, customers feel more acknowledged and understood. This‌ encourages customers to be more forthcoming with information, which facilitates problem solving and cooperation between the agent and the customer. Taken together, active listening helps the agent to build stronger relationships with the customer, which positively impacts customer retention and loyalty.
4. Reduce customer effort.
The amount of effort the customer has to exert to resolve their issue has a significant impact on their level of satisfaction with the company. When asked about what they want from customer support, most customers will answer: I want my problems quickly solved. When agents act deliberately on this insight, this can improve customer service, reduce customer service costs, and decrease customer churn. Invest in self-service and automation to solve simple questions and train your agents to effectively and efficiently resolve more complex issues—your customers will thank you for it.
5. Enhance your quality assurance process.
If you want your agents to enhance the quality of service they provide their customers, ‌optimize your quality assurance (QA) process. QA should be the cornerstone of your call center management efforts—optimizing QA practices will help to enhance the quality of the service your team provides to their customers, increase their efficiency, and reinforce customer retention and loyalty. Taken together, the benefits of optimizing your QA practices might just help your team get a leg up on your competition. An efficient QA program will help you ‌evaluate the quality of agent interactions, identify key areas of improvement, and provide agents with the actionable feedback they need to deliver an exceptional customer experience.
6. Integrate customer-centricity into your company culture.
Embedding customer-centricity into your company culture will enhance the customer experience at all touch points. Everyone should be focused on delivering the best possible experience to customers. Not only agents, but the entire company. When your whole team is on board, everyone works together towards the same goal: customer loyalty. Your agents are empowered by their peers and colleagues, and your customers will benefit from a more seamless experience, which will enhance customer satisfaction and loyalty.
What's the role of technology in customer retention and loyalty?
Of course, agents are fundamental in creating a connection and meaningful interactions with  customers. But, sometimes, no matter how good your agents are, the systems and technologies in which they operate fall behind. Technology plays a big role in making customer support more efficient and delivering better service to customers. When asked about what type of technology they would like for contact centers to have, customers stated ‌they would like to:
Have the option to be called back, rather than wait in a queue (75%).
Download video files to help solve their customer support issue (48%).
Use real-time video chat with a contact center agent (36%).
Interact with a speech recognition system (24%).
Having a comprehensive contact center platform that allows you to interact with clients through several channels (voice and chat, video, among others) will significantly help agents to capture the value in each interaction and deliver the best possible experience.
Talkdesk® is a global cloud contact center leader for customer-obsessed companies. Our automation-first customer experience solutions optimize our customers' most critical customer service processes. Our speed of innovation, vertical expertise, and global footprint reflect our commitment to ensuring that businesses can deliver better experiences across any industry and through any channel, resulting in higher customer satisfaction and accelerated business outcomes.
Schedule a demo with our cloud contact center consultants to learn how Talkdesk can help you unlock the power and potential of great customer experience.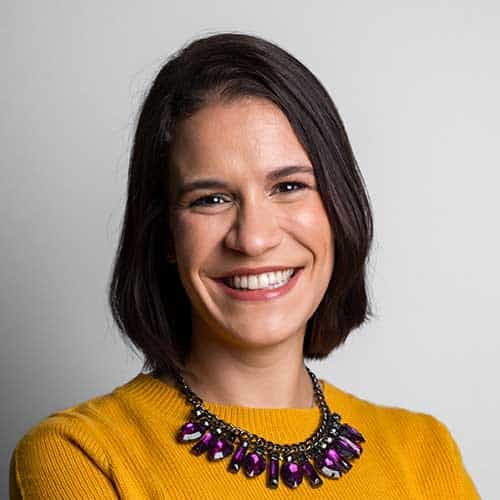 Please wait while we validate your privacy settings.