Customer loyalty is volatile—consumer habits keep changing and companies must keep up with both current and newly emerging expectations for service to create strong, long-lasting, and loyal relationships.
Antonio Gonzalez, industry insights manager at Talkdesk, Peri McDonald, VP of customer and partner marketing at Talkdesk, and industry thought leader Sasha Verbitsky, VP of digital and customer analytics at Panera Bread got together to share their insights on what companies should be doing to build loyal customer relationships—and the vital role of contact centers in strengthening these relationships.
They discussed the Future of customer loyalty, a report by Talkdesk Research™ that gathers three surveys—two of them conducted with qualified customer experience (CX) professionals and the third one with consumers across 12 different global markets—to unveil the main drivers of customer loyalty and how they vary by generation.
The main takeaway is clear: loyalty is hard to build and easy to lose. 49% of consumers say that they would stop working with a brand because of a single poor experience of customer service.
Loyal customers are essential for long-term growth. In this challenging scenario, what can companies do to attract customers and create loyalty? And how can they maintain a loyal customer? Discover the main takeaways of our conversation.
3 key insights for the future of customer loyalty.
There are three key insights companies must keep in mind to build and maintain loyal relationships:
1. Easy interactions and quick resolution are the main drivers of customer loyalty. 
The number one driver of customer loyalty is the ability to resolve a customer query on the first contact. With the rise of hybrid work and the increasing adoption of digital channels for commerce, customer experience is the most important differentiating factor. Customers value and expect a company to resolve their issues as quickly and smoothly as possible—regardless of the channel they use to address their query. The fact is that 69% of consumers consider essential a seamless and easy transition between different channels throughout a single customer service interaction. Regardless of the channel they use to reach out, customers want to feel like their goal was achieved on the first contact.
The value of delightful customer experiences is undeniable when factors such as agent proactiveness, empathy, and attention follow as the main drivers of customer loyalty.
According to Sasha Verbitsky, to build deep and strong relationships with customers, CX leaders must enable agents to have meaningful interactions with customers while resolving their issues quickly and easily.  In his words, it all comes down to how well brands know their customers. It's important to adopt technology that can help to truly know and understand customers, as well as predict their behaviors. It's the key to building personal messages and creating personalized interactions, making customers feel heard and important.
Sasha highlights the value of identifying customer preferences and the main points of friction throughout their journey. By collecting and analyzing this data, CX leaders get a better understanding of the customer and are able to create smooth and simple interactions.
"Make sure you understand how they [your customers] navigate sites and apps, how they are interacting with their products and services, so you can really understand their needs, their friction points, their ability or inability to complete their tasks."
Sasha Verbitsky, VP of Digital and Customer Analytics at Panera Bread
2. Loyalty is increasingly driven by the consumer's overall connection to a brand.
Customers are changing—and so are their principles for brand loyalty. Although easy and quick resolution have the main impact on customer loyalty, it is likely that in the future, loyalty will be also highly influenced by brand values, especially regarding social issues and sustainability. Younger consumers—mostly Gen Z, but also millennials—tend to value the companies' positions and actions within a broader social context.
For companies, Peri explains, it will be more important than ever to have a strong presence and empathy regarding social and environmental events and concerns on a global scale. If companies empower their agents to act as brand ambassadors, be aware, informed, and thoughtful the impact on loyalty will be very positive. There should be well-defined processes that align agents with brand values and positions, so they can be involved in broader social conversations with knowledge and confidence.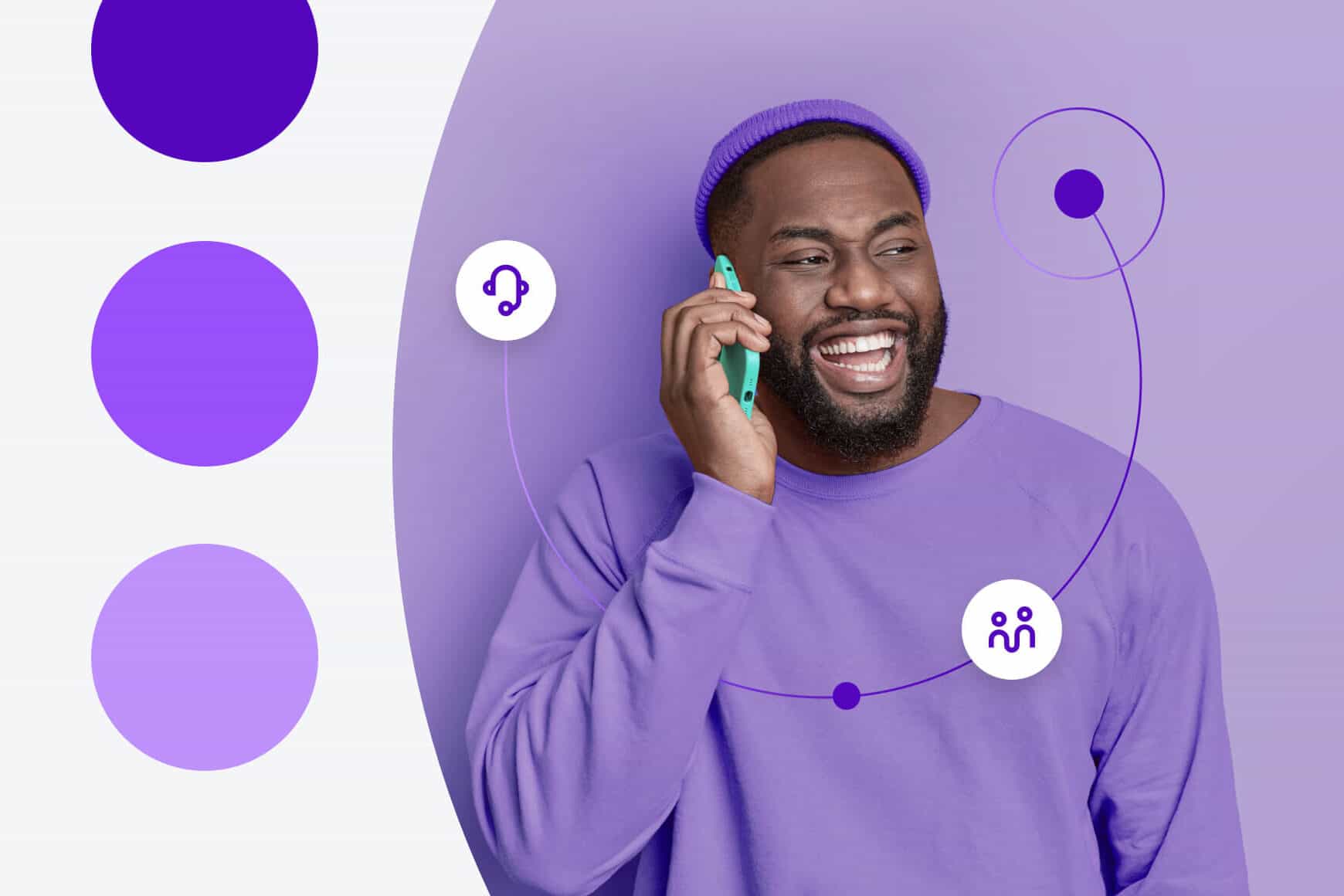 WEBINAR
New strategies to build customer loyalty through the contact center
3. Contact centers and agents play the lead role in building loyalty. 
Accessible customer service and brand values and social positions highlight the vital and strategic role that contact center agents have in building and maintaining customer loyalty.
As the value of customer experiences grows, the contact center is no longer considered a cost center, but an essential department of every organization— driving loyalty, growth, and revenue. 91% of CX professionals  say their contact center is a major driver of customer loyalty, and agents are an essential part of this process. In the future, agents are expected to have an even more strategic part—they must be able to easily track and act on revenue opportunities in a meaningful and helpful way for the customers.
For CX leaders, creating and communicating effective processes to drive efficiency is paramount. Organizations have to provide agents with the best contact center technology for viewing valuable information and insights to support the customer in real-time and capture the information of every interaction to serve the customer in the long term.
Sasha explains that the collected information has to be actionable data—fully available through AI tools like chatbots, voicebots, and virtual agents—supporting agents to take immediate action and anticipate customer needs, preferences, and values.
"You can have the best, most comprehensive data in the world, but if you can't find it or access it in a single call, it is almost the same as it not being there."
Antonio Gonzalez, Industry Insights Manager at Talkdesk
As agents assume this vital role in creating customer loyalty, CX leaders find it increasingly essential to engage and retain the best talent. Engaged, loyal contact center employees make happier and more loyal customers. If they feel like an important part of the organization and empowered to perform their best, they'll transmit that sense of belonging and act as brand ambassadors through customer service interactions.
To wrap up.
Customers look for meaningful, smooth, and easy experiences. Empowering agents with the skills, tools, and information they need is key to making them more confident and proficient—while acting as ambassadors of your brand. If they are trained to spot opportunities, quickly and effectively resolve issues, and always act on empathy you are already one step ahead to drive loyalty.
If you are ready to take your CX to the next level and build and maintain brand loyalty, we invite you to:
Please wait while we validate your privacy settings.