Ai is transforming the contact center with new capabilities and opportunities.
In 2016, the hype, opportunity and fear were palpable around the potential applications of artificial intelligence (AI), which is really an umbrella term for many things including machine learning, deep learning, speech recognition, virtual reality, computer vision and more. You may have read about the evolution of Google Brain or about IBM's automated radiologist but had a hard time seeing how it would actually impact your life.
What if you could cut costs, proactively service your customers and even anticipate the performance of people on your team through contact center AI products that are available today?
According to Gartner, "By 2019, artificial intelligence platform services will cannibalize revenues for 30% of market leading companies … and more than 10% of IT hires in customer service will mostly write scripts for bot interactions."
Now is the time for you to begin experimenting with AI and automation projects. Start developing a long-term, cross-organization AI roadmap, no matter what field you are in. Evaluating your hiring practices in preparation for this shift, audit your business processes, or, you can even go as far as Baidu and appoint a chief AI officer. Regardless of your comfort level, 2017 is the ideal time to start testing and training your customer service organization for the coming contact center AI revolution.
Below you will find an outline of which technologies are ready for use at the enterprise level. There are many low-risk ways to get started with AI in your organization.
Which contact center AI technologies are mature enough to experiment with?
We are still in the early days of commercially-available AI platforms for the enterprise because much of the early innovation in this field happened in the B2C space with "Genie" applications (i.e. Apple's Siri, Google Now).These creators had a proprietary training data set and avoided sharing best practices for fear of a loss of a competitive advantage.
In 2016, much of the innovation happened in the B2B space. Amazon, Google, Salesforce and Open AI all recently launched machine learning platforms that are open to some degree. Despite these developments, the AI spectrum of technologies is broad-reaching and far from mature, which makes this a great time to try out some of the more mature technologies.
That's great, but how?
These technologies can make an immediate impact on your contact center:
Speech analysis. Current speech recognition technology is based off recordings and then transcripts are automatically generated. The innovation here was improving the transcript generation technology. In the past, it was very expensive to generate transcripts. If you have clean audio recordings, ideally where each speaker is separated, you will be able to generate clean transcripts (90%+ accurate) and start generating interesting insights from this data set.
Example: You want to audit the quality of your call center to determine which agents use specific scripted phrases that encourage empathy (e.g. "I understand" vs. "That's too bad"), monitor when agents ask for upsells, etc. This type of auditing would typically take a team of individuals to manually sample and score 1-2% of the recordings. This technology enables your team to get coverage on 100% of your calls with the help of "trainers" to pick specific phrases for the service to find.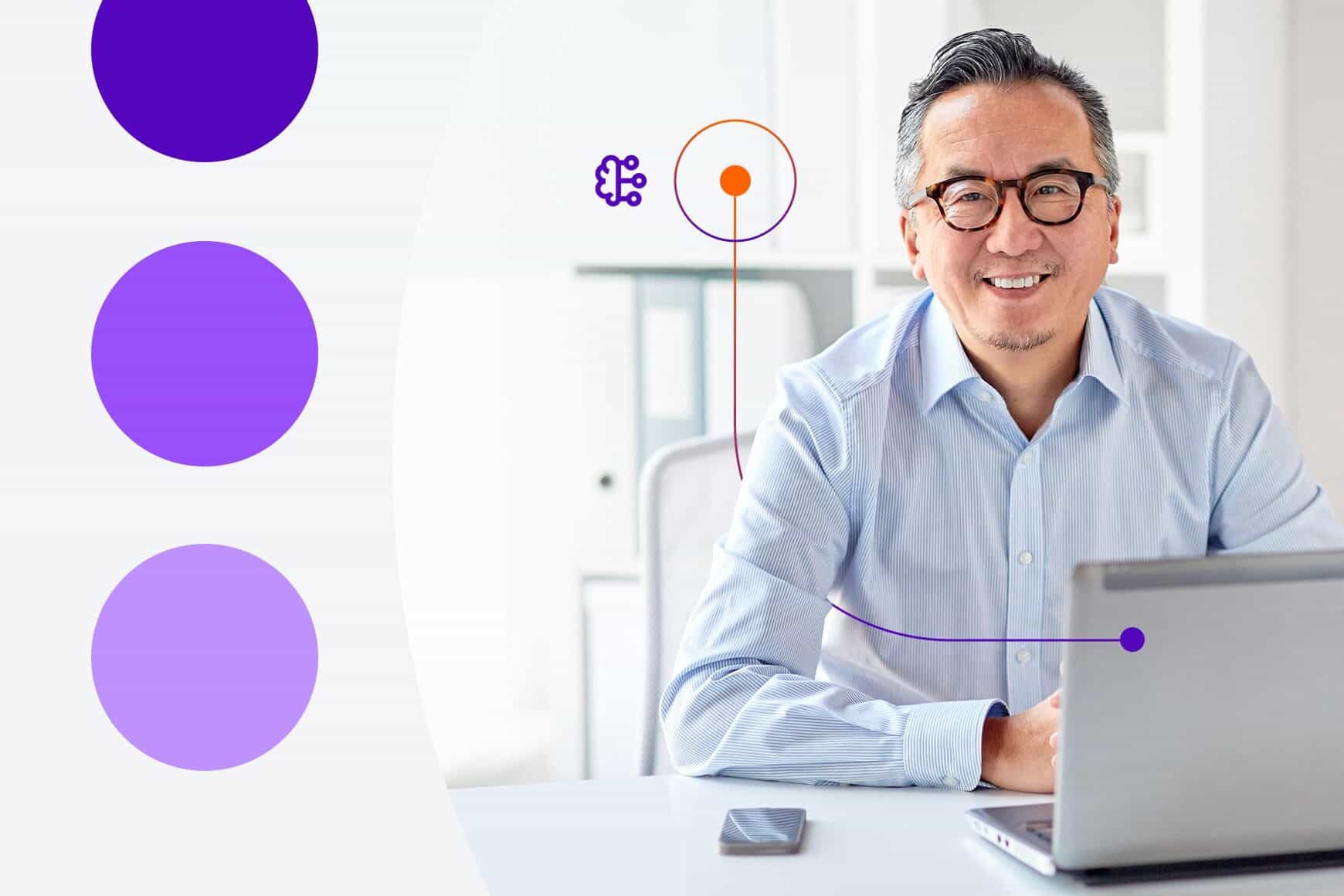 webinar
Next-gen engagement: Why your contact center should be cloud-native and AI enabled
Knowledge management. The next generation of knowledge management (KM) tools look nothing like the sprawling and tangled Sharepoint intrawebs of yesteryear. They read ticket submissions and recommend articles. They look at your browser history and application activity. If you want to reduce the time that your internal helpdesk or external support teams spend repeating the same answer to customers, consider doing analysis on which articles are most accessed and implementing an AI-powered KM system.
Example: You can employ AI-powered KM tools to improve your self-service solutions by crawling your publicly-available (e.g. support center, website, blog) and privately-available (e.g. support ticketing, email) content to build models that recommend articles when your customer asks a question. The cool thing is that the AI's training is improved over time by feedback from your team and your customers. These tools leverage a combination of techniques including natural language processing and machine learning. Not only will you reduce your case volume, but you will also drive higher NPS and CSAT scores.
Predictive analytics. This is the hottest topic in tech these days. Salesforce's Einstein announcement at Dreamforce '16 brought this technology into the mainstream in the enterprise. Einstein promises to enable capabilities such as proactively recommending follow-up reminders to sales reps and script responses for customer service reps.
You may have also heard of machine learning, the field that studies how to make computers learn. Supervised machine learning algorithms can be used for predictive analytics, but not all predictive analytics need to be done using machine learning approaches. Machine learning is already extremely useful in helping humans perform complex tasks, such as predicting diseases, predicting stock market evolution, guiding self-driving cars and an infinite number of other applications.
Example: Speech analysis, combined with predictive analytics, can listen for signals when a caller is on the verge of getting frustrated or angry in real time — or even predict when a caller is lying or trying to commit fraud. You can build predictive models to route calls differently based on the agent's past performance and personal strengths matched with the caller's personality.
What technologies should I watch in 2018?
Virtual reality. Right now, VR still falls in the realm of entertainment experiences where like Facebook's Oculus and even NBA start to invest. There have been a handful of interesting use cases in medicine and real estate, but there are not a ton of B2B use cases to consider yet. Give it a year to see how the technology matures.
Bots: "Bot" is a catch-all term for software that simplifies tasks, often repetitive ones, through automation. In the enterprise, it typically refers to chatbots, a conversational interface that lets humans talk to computers. The fluid definition is used to refer to anything from integrations for Amazon Echo to Slack bots, which let employees perform small tasks without leaving their office chat room. In 2016, bots did not live up to their promise of providing a "humanesque" experience.
Machine intelligence. IBM's Watson is one of the first commercially-available products in this space. Watson can listen to anyone, interpret the information then search its database for a response to a question that somewhere, at some time, has already been answered. It cannot infer new ideas or answers. Whereas machine learning will accurately predict that your utility bill will increase next month, machine intelligence will accurately predict that your electric bill will increase next month—and tell you why.
How can I prepare my organization for AI?
AI will bring new criteria for success in collaboration capabilities, information sharing, experimentation, decision-making effectiveness, and the ability to reach beyond the organization for insights. Make sure that you properly align incentives in your organization to encourage experimentation and innovation with AI. The biggest cultural shift is to one of continuous experimentation with AI. Design your AI experiments wisely. Be selective. Be patient. Be discreet. Be reasonable. Don't expect every AI experiment to be a home run. Remember, AI is a long-term investment in sustainability and profitability for your organization.
Please wait while we validate your privacy settings.