Remote agent solutions for hybrid workforces that deliver great CX.
Move forward with a hybrid contact center strategy that seamlessly blends in-person and remote teams. Improve productivity and engagement, while staying in control.
The future of the contact center is hybrid.
Increase employee autonomy in the contact center with an integrated suite of AI-powered workforce engagement, compliance, self-service authentication, and security applications built on the most secure and flexible customer experience platform. Drive continuous learning, ensure remote employees are working to their fullest potential, and provide the flexibility for employees to work anywhere.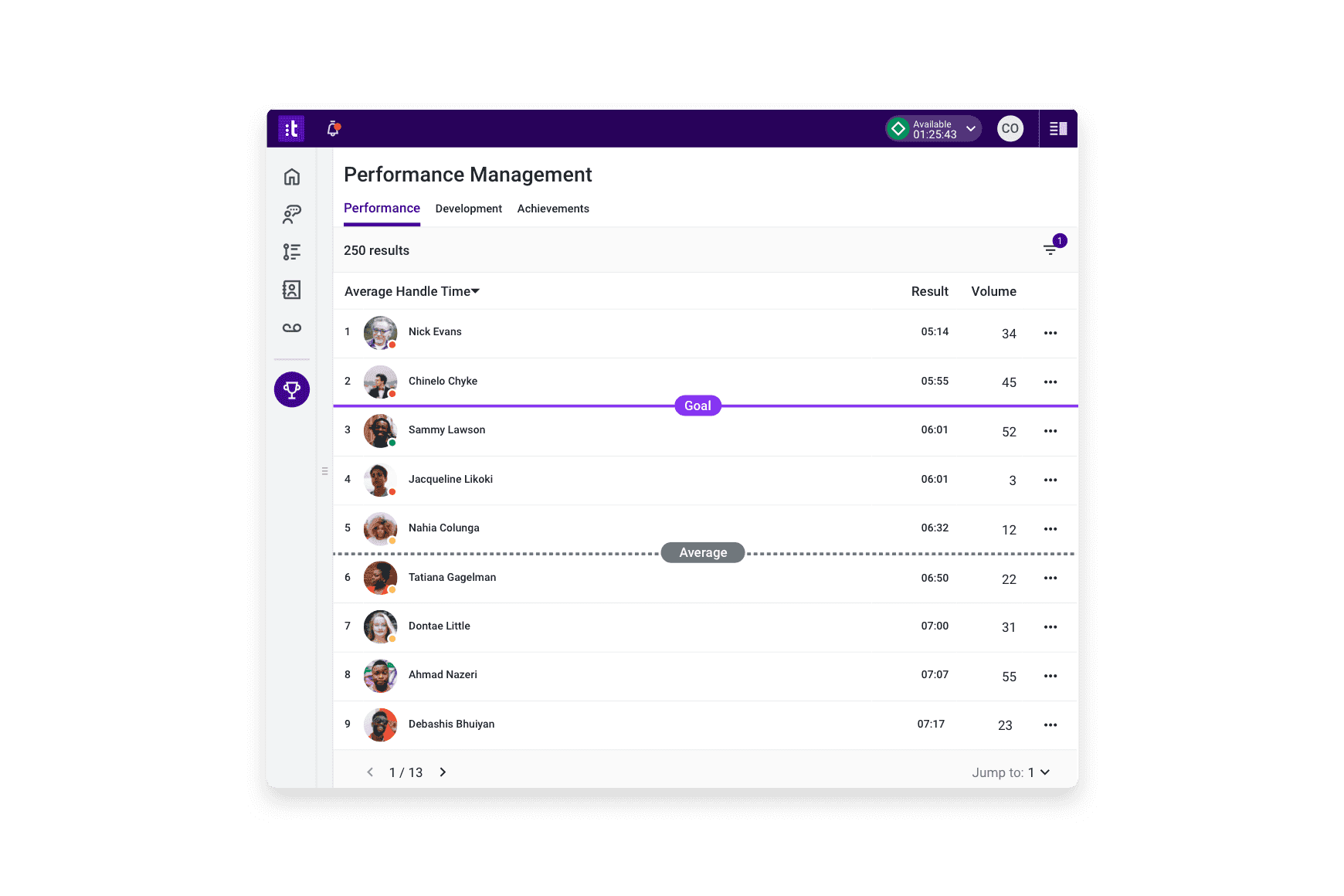 Keep your workforce engaged.
Manage, develop, and engage with your agents whether they are in the office or at home. Improve your customer experience and optimize operational efficiency in the contact center with Talkdesk Workforce Engagement Management™.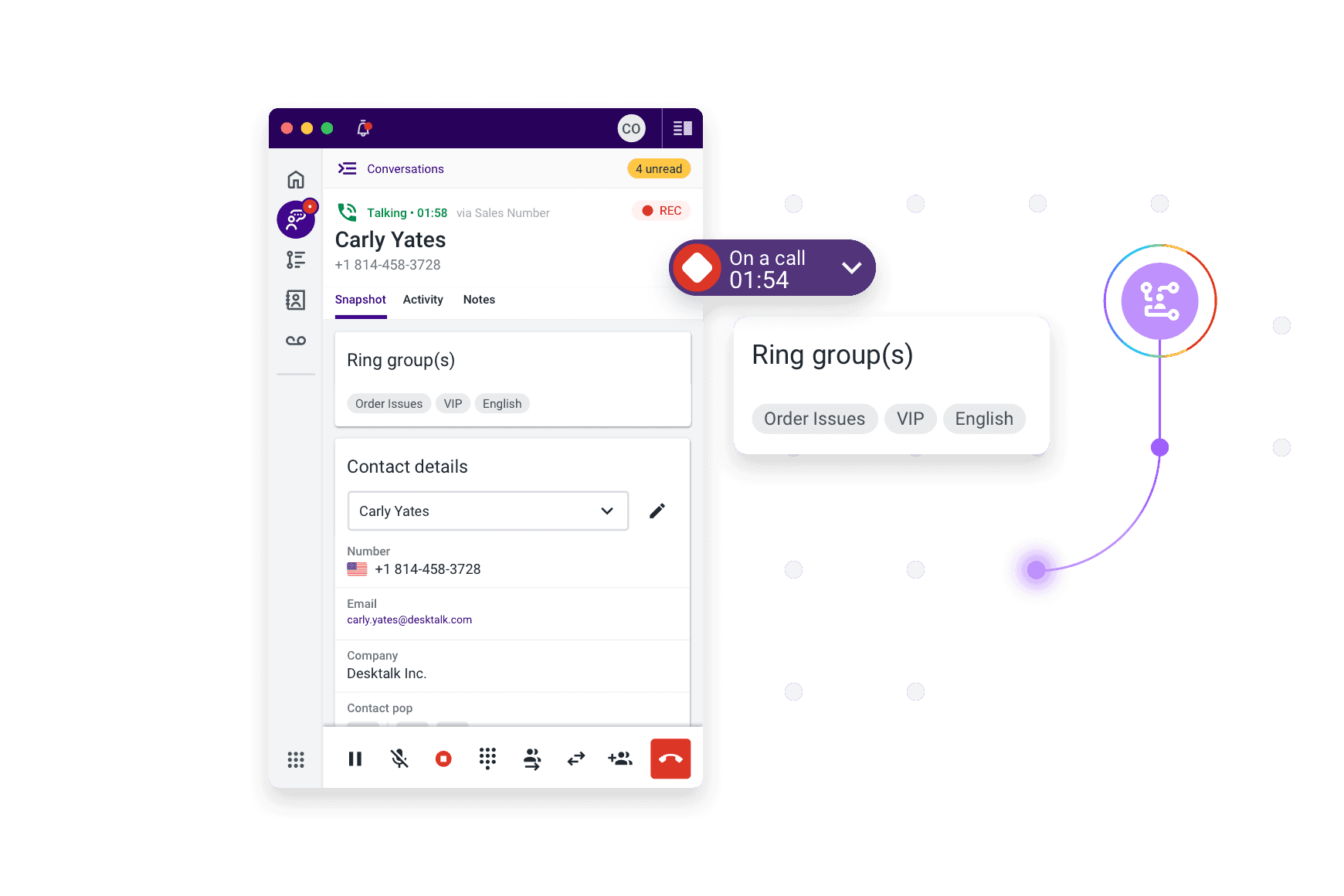 Help customers help themselves at scale.
Boost agility, consistently deliver high-quality experiences, and increase first call resolution rates with Talkdesk AI for every day. Harness powerful AI capabilities to remove repetitive tasks and allow agents to focus on strategic activities that drive revenue.
Optimize system performance.
Easily pinpoint WFH agent infrastructure challenges that impact contact center performance, including internet connectivity and call quality with Talkdesk Guardian™.
Automate compliance and ensure adherence.
Ensure compliance with business policies and procedures. Use Guardian to gain visibility over your distributed workforce and receive tailored notifications when employees are in breach of protocols.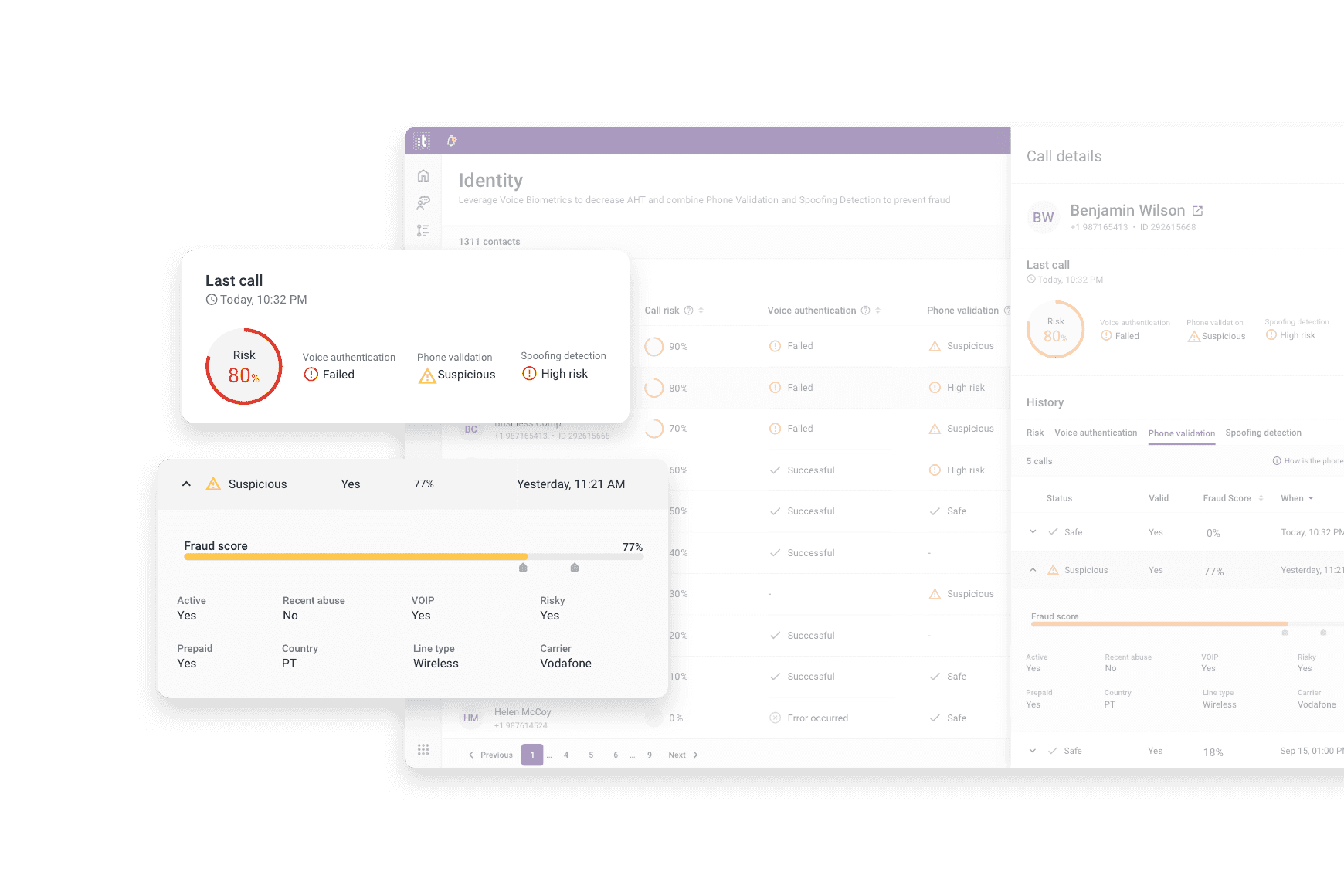 Speed authentication and protect your customers.
Quickly and securely authenticate and connect customers to agents using self-service authentication with voice biometrics. Detect and prevent fraudsters and protect your customers' data with Talkdesk Identity™.
Empower your agents for a more flexible world.
Enable your service agents to handle customer conversations, collaborate with peers, and manage schedules anytime, anywhere with Talkdesk On The Go™ Mobile apps. Extend the availability of your team and provide flexibility with after-hours or part-time staffing.
Move your hybrid contact center strategy forward.
Please wait while we validate your privacy settings.