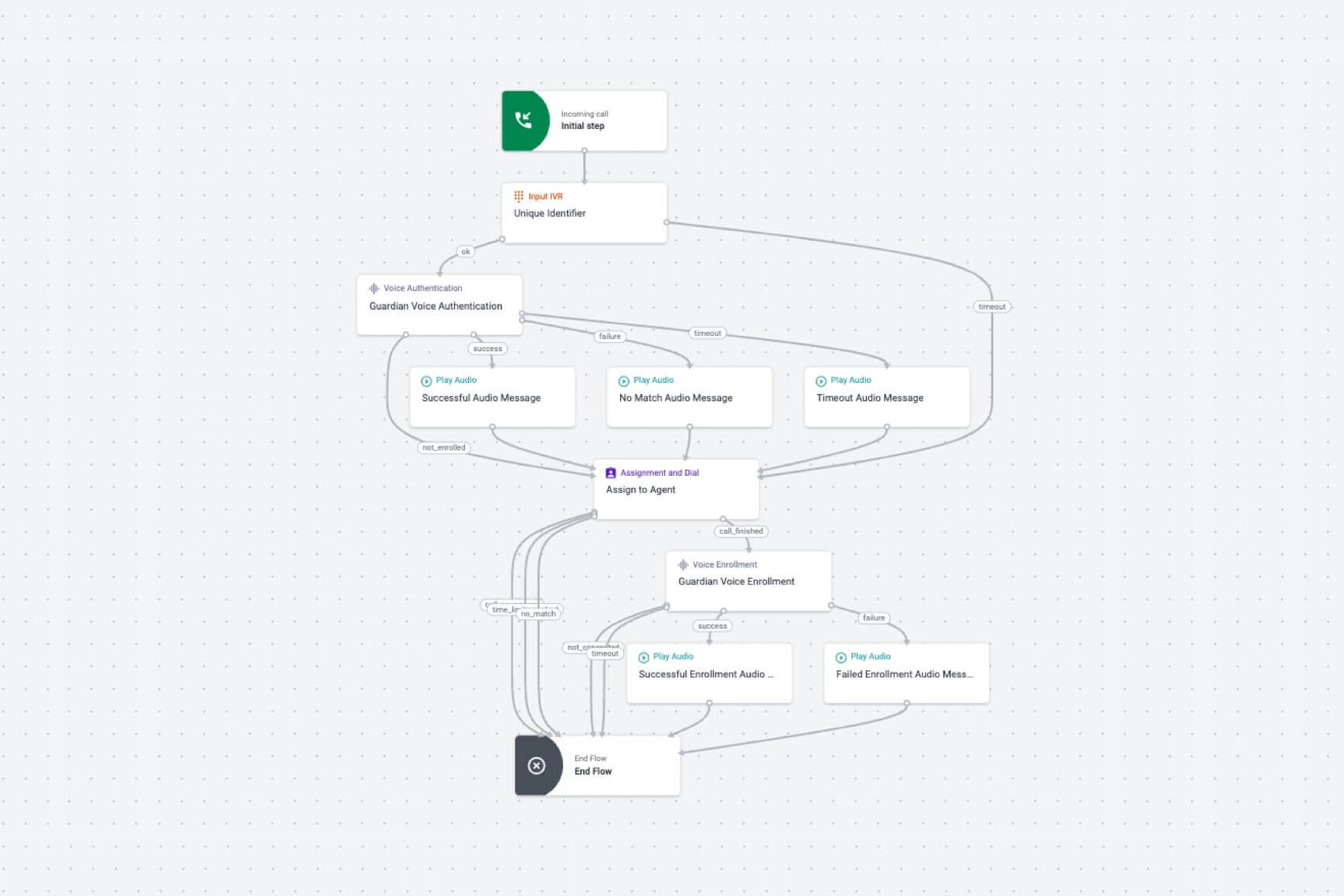 Fast and secure authentication with voice biometrics.
Verify your customer's identity through our strong customer authentication system and improve the customer experience. Protect customer data with the power of self-service authentication to quickly route customers to agents. Remove the frustration associated with cumbersome verification processes by quickly and securely verifying caller identity using voice biometrics. Make voice biometrics part of your automation flow to decrease average handle time and free up agents to focus on more complex cases.
Leverage risk scoring to understand which phone numbers are a potential risk.
Protect your contact center from fraudsters with an additional layer of security that evaluates the integrity of the number a customer uses to reach out to your contact center. Immediately understand if a phone number is a burner phone or has been associated with previous fraud.
Benefits of Talkdesk Identity.
Customer authentication FAQs.
What is customer authentication?
In order to protect customer accounts against faud and other security issues, organizations will usually have a customer authentication process. Historically, this process would involve the transfer of personal information and some sort of verification system, but now you can simplify it with Talkdesk.
What is secure customer authentication?
Secure customer authentication refers to the authentication process required to protect account login information. These authentication methods are often frustrating and time-consuming, but with our fast and secure voice biometrics system, customers can easily get the information they need without compromising safety.
Please wait while we validate your privacy settings.