The patient experience: Why it matters and how to improve it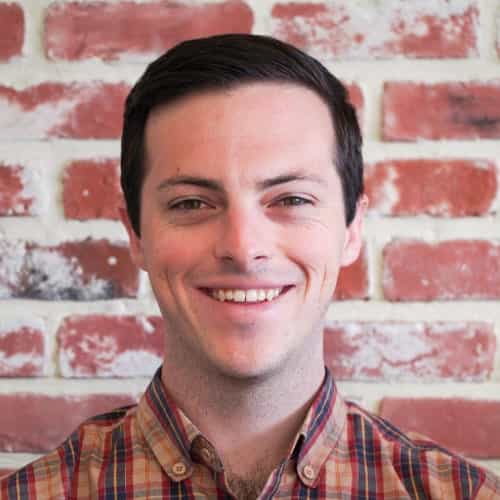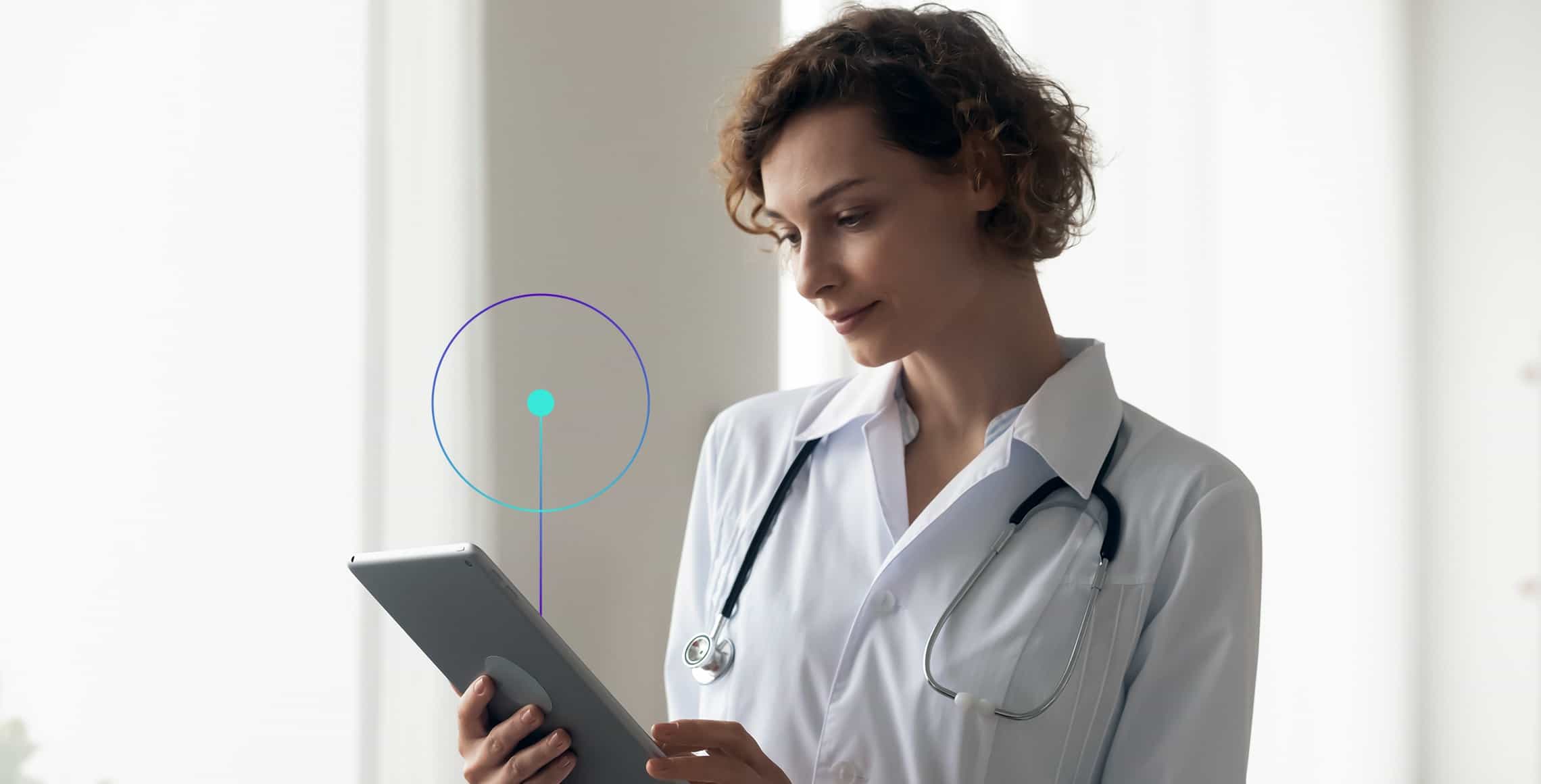 Digital behaviors are changing the way healthcare providers are expected to deliver the patient experience (PX). The adoption of telemedicine has accelerated in recent years, letting providers reimagine PX as a seamless, digital-front-door experience that combines virtual and in-person interactions. Here is a look at PX, how it relates to patient satisfaction, and what healthcare organizations can do to improve both.
Why is patient experience important? 
A positive patient experience contributes to the patient's overall well-being.
If a healthcare consumer consistently has a unified and positive experience, they are more likely to keep up with a recommended healthcare strategy and experience improved health outcomes. A patient who has a consistent experience is also more likely to recommend a healthcare organization or practitioner to family and friends.
This is one reason why PX matters to healthcare organizations. But there is also evidence that a unified PX supported by digital capabilities and an innovative contact center benefits the bottom line.
According to a Talkdesk Research™ report, a full 75% of PX professionals analyzed patient contact center data to continually improve PX. The same survey found that 70% of providers intend to invest more in resources to gather and use patient data and analytics.
Healthcare providers increasingly recognize that without effective data analytics, it is nearly impossible to personalize the patient experience across channels, providers, and specialties. Modern  Cloud contact centers offer the functionality and HIPAA compliance features to capture patient data in real time to deliver this insight to the business.
One executive in charge of PX at a major United States healthcare system said: "I want to take all of the patient information to build a personalized care plan that pairs up patient habits and how they like to engage—via text, emails, or wearables—and to deliver personalized content that supports home care initiatives."
How to improve the patient experience.
How patients engage with healthcare providers—from getting help with a billing inquiry to scheduling an appointment to get answers to follow-up questions—is key to positive PX and patient satisfaction.
Traditionally, contact centers address these issues, yet many healthcare organizations have multiple contact centers and patient portals that are not necessarily integrated.
While progress is being made, many patients still need to navigate through complex user interfaces and fragmented patient journeys. These patients tend to remain cynical around the digital capabilities of healthcare organizations, meaning providers face an uphill battle to implement and integrate new PX initiatives. Fortunately, the benefits of an improved PX are worth navigating some speed bumps in getting started. Here are several strategies to strengthen your PX going forward. 
Increase contact center responsibility for PX.
The contact center will continue to serve in the customer service role it traditionally has filled. But there is a bigger opportunity for it to take on: supporting PX transformation to facilitate effective coordination of healthcare workflows. Since the contact center is the hub for all patient data and interaction, it's logical to assign it much of the responsibility for improving PX.
Use AI and machine learning.
The healthcare contact center can serve as an engagement layer that facilitates inbound and outbound interactions to proactively serve patients' needs. What's more, cloud contact centers that incorporate artificial intelligence (AI) and machine learning capabilities learn from past engagements to facilitate interactions that are relevant to a patient's history and unique needs.
Cloud contact centers are implementing AI in practical ways that help healthcare organizations provide patient-centered care and a better patient experience. For example, AI can serve as a care coordinator, keeping track of a patient's conditions, lab results, appointments, and prescriptions to provide proactive next-best-action recommendations via the patient's channel of choice. 
Additionally, AI-powered virtual agents can autonomously solve patient issues, leveraging data from EHR systems to help patients resolve simple inquiries quickly without taking up agent resources. For patients who require the assistance of a live agent to resolve their issue,  an AI agent assistant transcribes live patient-agent conversations and provides automated assistance, contextual recommendations, and next-best actions. Adopting an AI-powered interaction analytics tool can help supervisors understand how patients are feeling by analyzing their tone and keywords used during the conversation. Supervisors can then take these insights and use them to improve the patient journey and provide a better patient experience.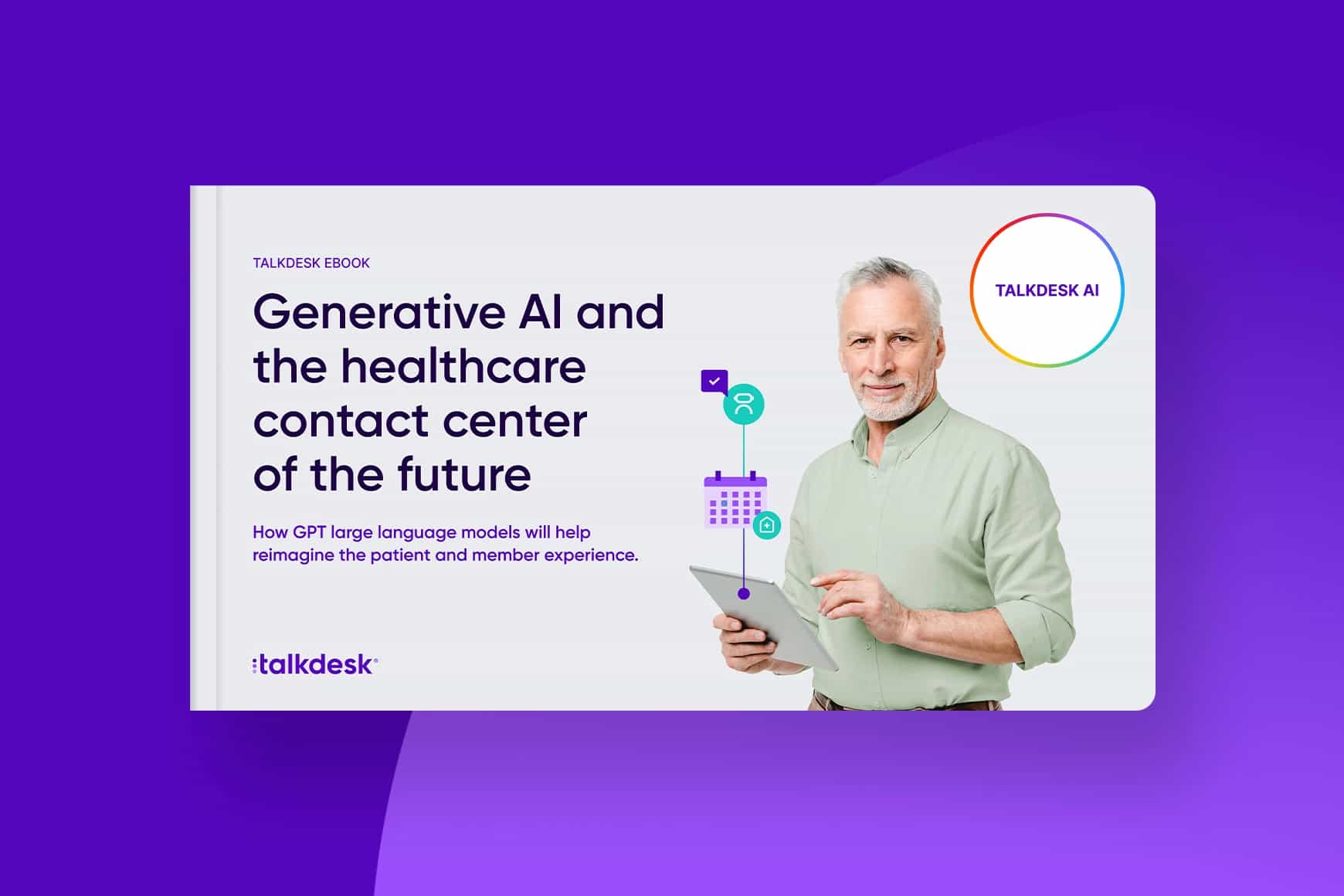 EBOOK
Generative AI and the healthcare contact center of the future
Find out how this exciting new technology will change everything from patient self-service to the role of the healthcare contact center agent.
Leverage patient feedback.
As healthcare organizations leverage their contact centers to engage with patients, the technology can gather and generate patient feedback and data to inform the business, serving as natural data centers that offer robust reporting and analytics. As healthcare demands more actionable data, cloud contact centers can keep pace with the demand and generate insights that truly impact PX in new and enhanced ways.
Streamline communication. 
To improve the patient experience, healthcare providers need to streamline their communication methods. This includes creating a personalized, synchronized, and radically convenient patient journey across voice and digital channels such as voice, SMS, chat, email, and mobile apps. Implementing automated notifications for upcoming appointments, test results, and prescriptions helps keep patients informed and updated at scale. Every interaction should be smooth and effortless, from scheduling appointments to answering medical queries. 
This also includes streamlining internal communication among healthcare professionals. Ensuring everyone is on the same page eliminates confusion, reduces errors, and provides a seamless PX. 
Invest in a healthcare contact center solution.
A healthcare contact center is a patient's first point of contact and plays a major role in shaping client perceptions and satisfaction. A secure solution like Talkdesk Healthcare Contact Center can help healthcare professionals deliver superior customer service and  offer personalized, efficient, and consistent patient service across all communication channels. 
Encourage employee engagement.
Engaged employees are more likely to deliver a high service level, improving the patient experience. 
Training provides employees with the necessary skills to perform their roles effectively. Facility improvements can enhance the working environment, making it more conducive for employees to deliver their best efforts. 
Improve patient experience with Talkdesk healthcare contact center solutions.
While it takes many parts working seamlessly together, a cloud contact center supports the unified patient experience sought by both providers and patients alike. Serving as an engagement layer integrated across core systems to deliver care and personalized support, contact centers can and should work harder and smarter for healthcare organizations to reimagine PX.  
The Talkdesk healthcare contact center solution helps healthcare organizations improve business and clinical outcomes by synchronizing the patient journey across any channel—web, email, SMS, mobile app, virtual agent, or live agent—resulting in more efficient communication and better PX. Learn more about how Talkdesk can help healthcare organizations improve PX and request a demo today!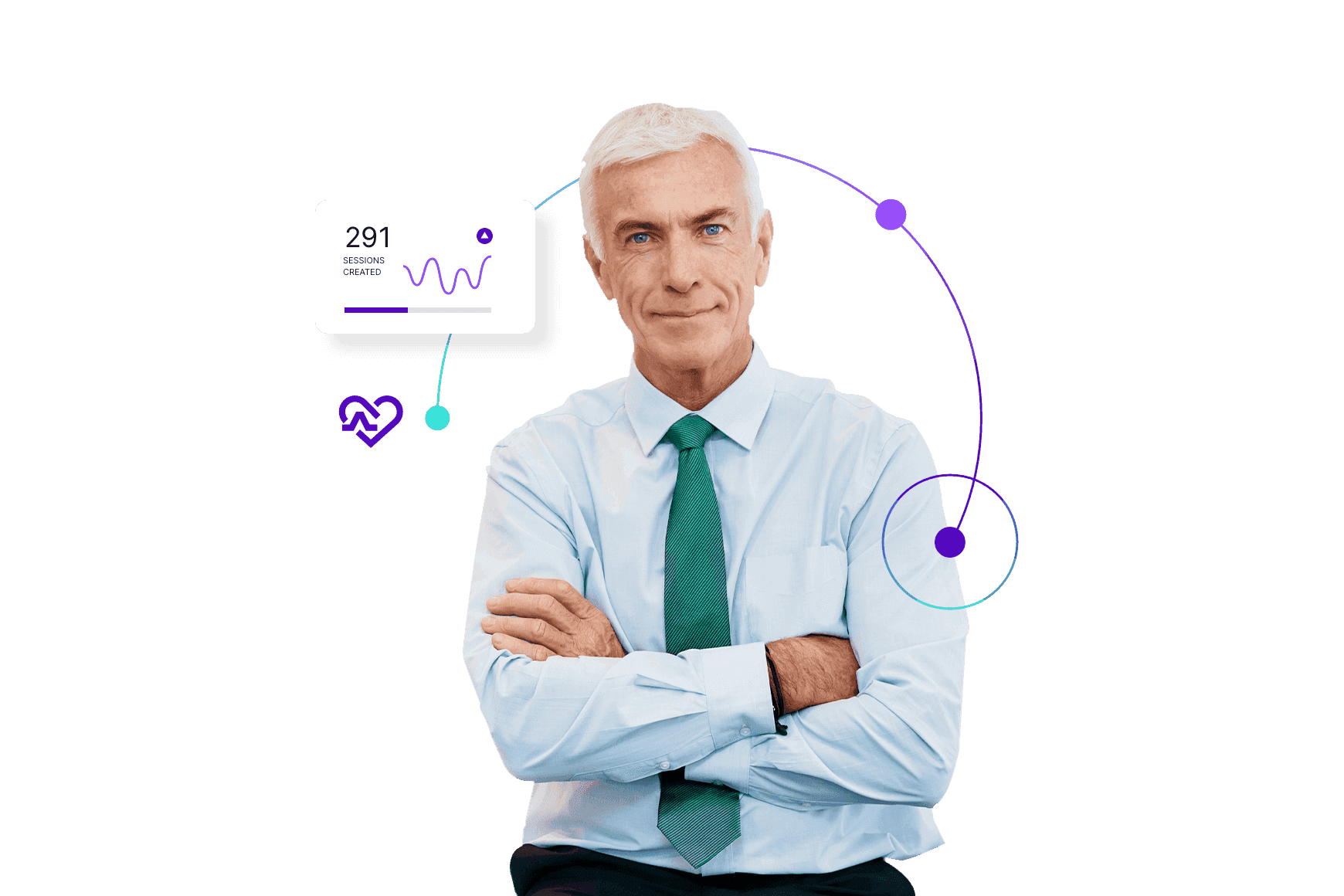 DEMO
Healthcare call center solutions for a better patient and member experience
See how Talkdesk cloud contact center enables healthcare organizations to deliver a better patient experience.
FAQs.
What is the patient experience?
The patient experience is every interaction a patient has with the healthcare organization, every touchpoint throughout the patient journey.
Patients often judge the entire healthcare system based on each unique experience in the journey and make decisions rooted in how their experience feels from one moment to the next. So organizations must get every touchpoint right to deliver a unified, positive patient experience.
Today's digital consumer has new and higher expectations of the healthcare experience. Technology now supports nearly every aspect of modern life, patients and providers expect healthcare organizations to leverage technology throughout the PX journey that is at the level they see in other industries.
Similar to a customer reaching out to a retailer's contact center and having a relevant and personalized conversation, today's patients expect interactions with healthcare organizations to be seamless, regardless of the department they engage with.
What is an example of patient experience?
Patient experience extends beyond the medical treatment itself and includes all digital and in-person touchpoints. For example, when patients visit a healthcare facility for a routine check-up, their experience includes every aspect of their interaction with the healthcare organization, from when they enter the facility to when they leave. It includes the friendliness of the front desk staff, the efficiency of the check-in process, the quality of care provided by the healthcare professionals, and the overall feeling of comfort and care during the visit. 
How do you measure patient experience?
Patient experience is measured through a range of methods. It could be quantitative, such as patient satisfaction surveys, where patients provide feedback on their experiences through standardized questionnaires. Or, it could be qualitative, which involves gathering feedback through open-ended questions, focus groups, or patient interviews to gain deeper insights into the patient experience. 
What is the most important aspect of the patient experience?
The most important aspect of the patient experience is the patient's overall well-being and the positive impact that their interactions with the healthcare system have on it. A positive patient experience is more than just meeting the patient's medical needs; it also includes the emotional and psychological aspects. When patients consistently have positive and unified experiences, they are more likely to take healthcare advice, which leads to improved health outcomes.
What is the difference between patient experience and patient satisfaction?
The term patient satisfaction is often used interchangeably to refer to PX, but there are important differences. PX is a measure of whether an activity or event that should be part of a healthcare interaction actually occurred, how often it happened, and how well it worked. 
Patient satisfaction, on the other hand, is defined as the degree to which the healthcare organization meets the patient's expectations.
Both terms are important, and they can easily be used together. However, PX is concerned with the effectiveness of the different elements of the visit for the patient, which goes beyond simply how the patient may have felt about those elements.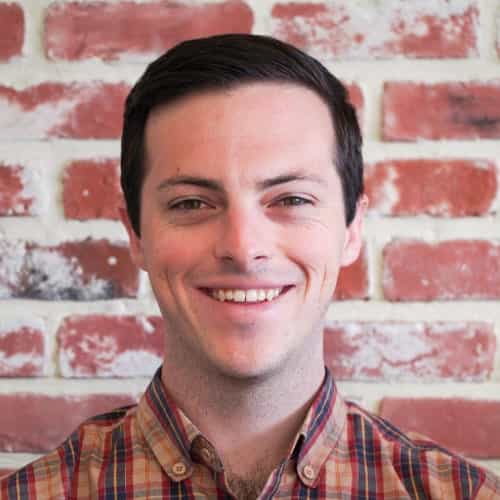 Please wait while we validate your privacy settings.