7 customer experience tips for D2C brands breaking into brick-and-mortar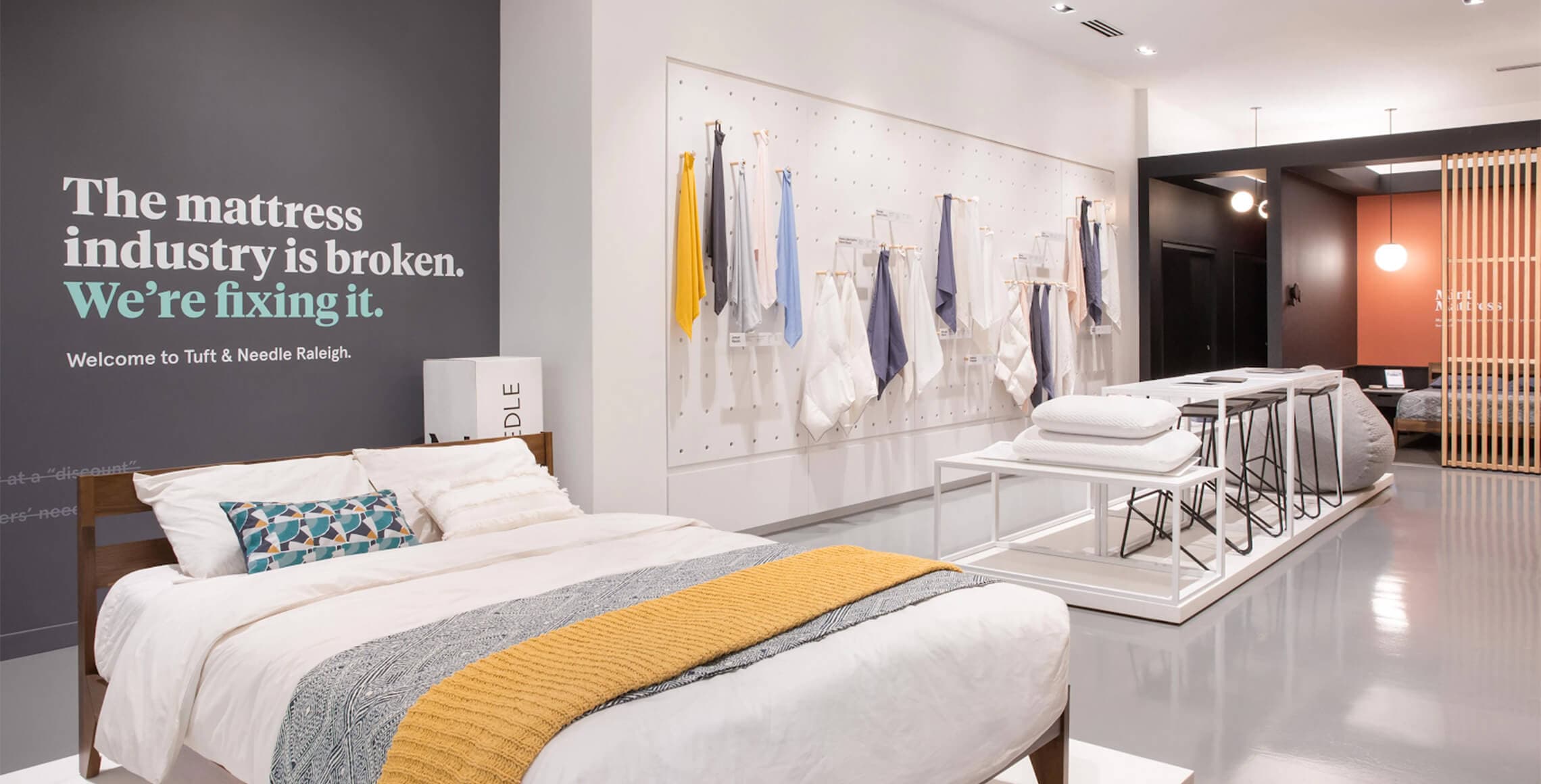 This is a guest blog post by Amber Scott, head of customer experience, Tuft & Needle.
Recently, I had the pleasure of participating in a webinar with Talkdesk to share insights about delivering exceptional customer experience (CX) to support a 'clicks-to-bricks' growth strategy. For those of you that could not attend, we've captured the top seven CX tips for D2C brands breaking into brick-and-mortar. 
The conversation included insights into how leveraging a cloud contact center for D2C enables brands to:
Shift from online to offline retail
Ensure customers feel heard and prioritized
Provide great omnichannel customer experiences
Build and unify a global CX team
Equip agents and associates with tools they need to drive CX
…And even deal with customer service calls that involve raccoons. 
If you are a retailer that strives to deliver exceptional customer experiences through both physical and digital channels, this advice is for you.
1. Provide the shopping experiences your customers want.
At Tuft & Needle, we're steadily seeing customer expectations rise regarding their purchasing experience. They're giving you their money and they want a personal experience. They want to know that you care. That you're looking out for them.
Our customers are consistently telling us that they want to see the mattress: "OK, awesome, there's this 100-night trial, but we still want to have an experience with it before we purchase." Our first store was actually in our headquarters (HQ) and it wasn't even a retail store. People would come into our HQ and we saw that this is important to them.
Now, Tuft & Needle has nine stores but also sells in Lowe's and Crate and Barrel and some other places. What we acknowledge is that shopping is an experience for people—they don't necessarily need to go to the store, but they want to. That's part of what they want from their magic shopping experience. So we want to provide that.
2. Meet your customers where they are, whatever the channel.
Tuft & Needle tries to meet customers wherever they want to talk to us. We have e-mail, phones, chat, social and text. Typically Instagram, Facebook, Twitter and a little bit of LinkedIn are our biggest contact channels there.
The bulk of our contacts come in mostly through email, but customers also reach out through phone, chat and social—these channels have similar contact volumes. On a week-by-week basis, we receive about as many chats as we do social contacts. 
Text is not as significant for us, but a lot of customers use our texts for shipping updates, so they'll opt in, receive those shipping updates, and they don't need to connect with us through texts because they have the information they need.
3. Provide direct access to your brick-and-mortar stores.
Customers can call Tuft & Needle HQ, but many want to call our stores too. The CX team could answer every question to start, but they wanted to talk to Weston, who they'd met in the store and they wanted more feedback from him.
Tuft & Needle worked with Talkdesk to get started with Conversations Mobile App™. Now, all the stores are connected and have direct access to our HQ's contact center.
A lot of customers call the store. They enjoy knowing that they're purchasing from the person they either met or from a person in their area. Even if they're purchasing it online, they know they can go into the store and speak to Melissa, the person who sold the mattress. It's been a really good thing for customers.
4. Be proactive: Talk to your customers before they talk to you.
You need to make sure that you're doing everything you can so that customers have the right expectations up front. But when those expectations aren't going to be met, you need to talk to them again—you need to talk to them before they talk to you.
Anybody that's in a home goods category knows that we just exploded through COVID-19, but with that came a complete surge in orders and shipment. The bulk of our contacts started to be, "where is my order?" and "how long is it going to take?"
Fortunately for us, customers are always able to get a hold of us, and we did always know where things were—Tuft & Needle sends customers a shipping notification text with the tracking information once their item is on the move.
What we learned is that we just needed to be as proactive as possible to make sure that we are setting the right expectations in terms of shipping estimates, working closely with our marketing and our supply chain team to make sure that our lead times (how long the order was going to take) were updated.
5. Build a strong, global and unified CX team.
A strong, global and unified CX team starts with how we hire. When we're going through our hiring process and our interviewing process, we talk to our people and are very transparent that we are a customer service company, and no matter what you're coming to Tuft & Needle to do, you are going to be serving the customer.
At the end of the day, everyone knows that we are there to meet the needs of customers. If you're gonna be a product company that sells to customers, you really have to care about them and about meeting their needs.
At Tuft & Needle, we have a unique team for customer service. We have seven leaders on the team and we're responsible for all kinds of different things. We have 13 specialists on our team working in either enablement, partnerships or strategy and improvement. 
Enablement: They make sure that our team has everything they need to answer customer questions.
Partnerships: Tuft & Needle is in Lowe's and Crate and Barrel on Amazon, so we make sure to take care of those customers too.
Strategy and improvement: They talk to customers a lot to learn how to further improve our policies and processes, but they also spend a lot of time on our internal knowledge base, save replies, FAQs on the website, improving our warranty process and improving returns.
Then we have 17 people that are new to our team. They've all joined since August, and we've been remote ever since. We call them our CX associates. They are the heavy lifters in terms of talking to our customers and making sure that every customer is serviced as quickly as possible.
6. Give agents and associates the resources they need to provide the best customer service they can.
You have to ensure that your agents or CX associates are autonomous thinkers and that you provide them with the ability to make autonomous decisions. If you don't, every decision will come down to the policy and the procedure, regardless of whether it suits the customer or not. 
We have teams that dive into our policies, procedures and processes. We do think they're fair. When we don't think that, we iterate on them. But we do acknowledge that it's not going to work for every single customer, so our agents are tasked with constantly weighing that.
When a customer calls in and tells their unique story, we're thinking, "what's the best fit?" Given our policies, procedures and processes, and given what this person is telling us, how do we best serve them?
What it comes down to is ensuring your people have the resources they need to provide the service you want to provide. I think everybody in customer service wants to provide kind, empathetic, caring service, but that becomes very difficult if you don't have the resources, the people or the answers you need.
Build your company around ensuring that the people that are talking to the customers have all the resources and support they need to serve them. If you're well-resourced and you're a person that likes helping people, you're going to do a great job.
If you love customers, but you don't have the resources to support them, it becomes difficult to do a great job. Resources and autonomy make sure your agents are set up to make the best decisions.
7. Prepare associates to handle all customer service calls… even the ones that involve raccoons.
I think one of the consequences of pet raccoons is that they might destroy your mattress.
For the rest of this story, you'll have to watch the webinar CX Never Sleeps: 2020 Lessons Learned with Tuft & Needle.
If you'd like to learn more about Talkdesk's cloud contact center for D2C brands and retailers, click here.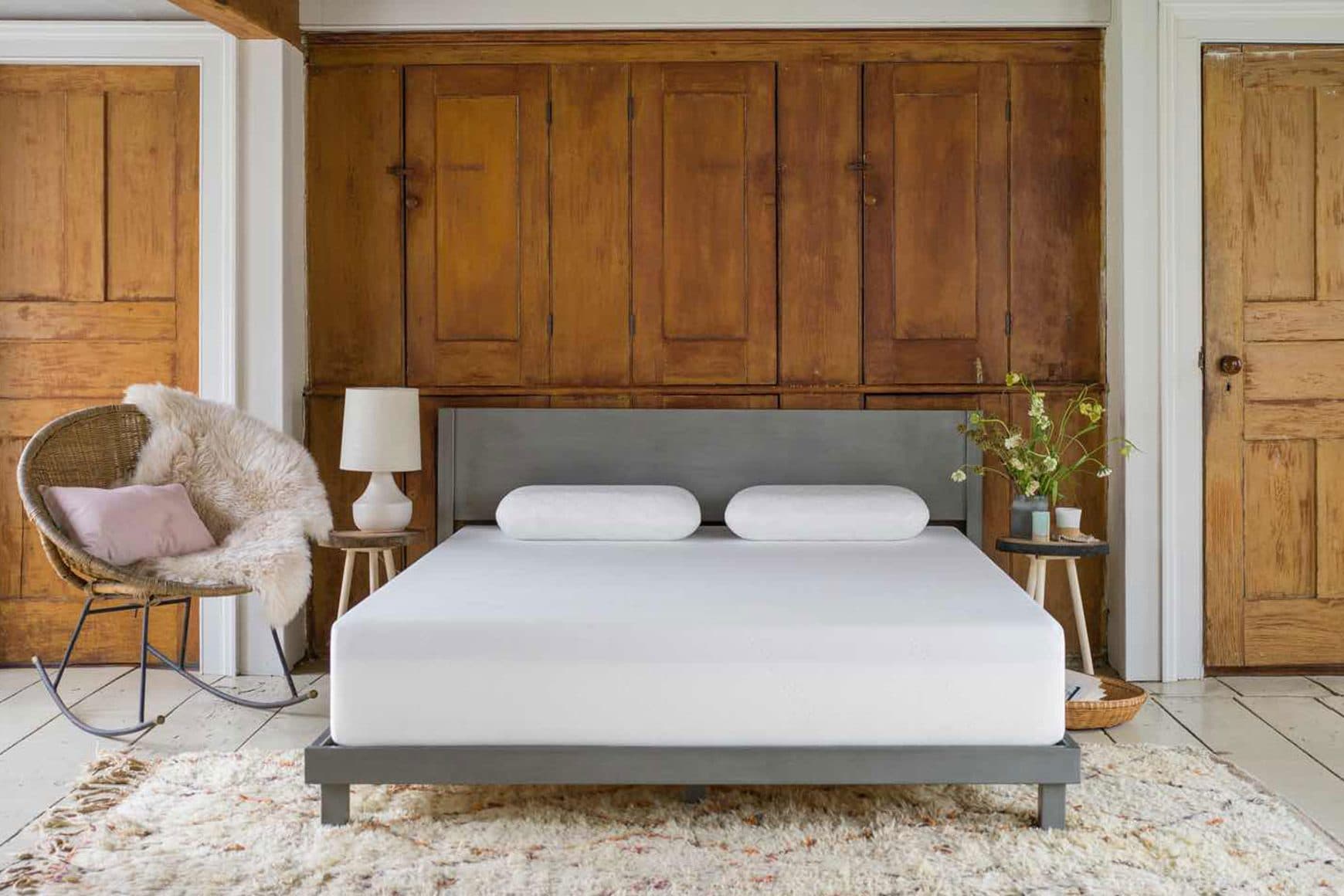 WEBINAR
CX Never Sleeps: 2020 Lessons Learned with Tuft & Needle
Please wait while we validate your privacy settings.