Supporting your CX business transformation.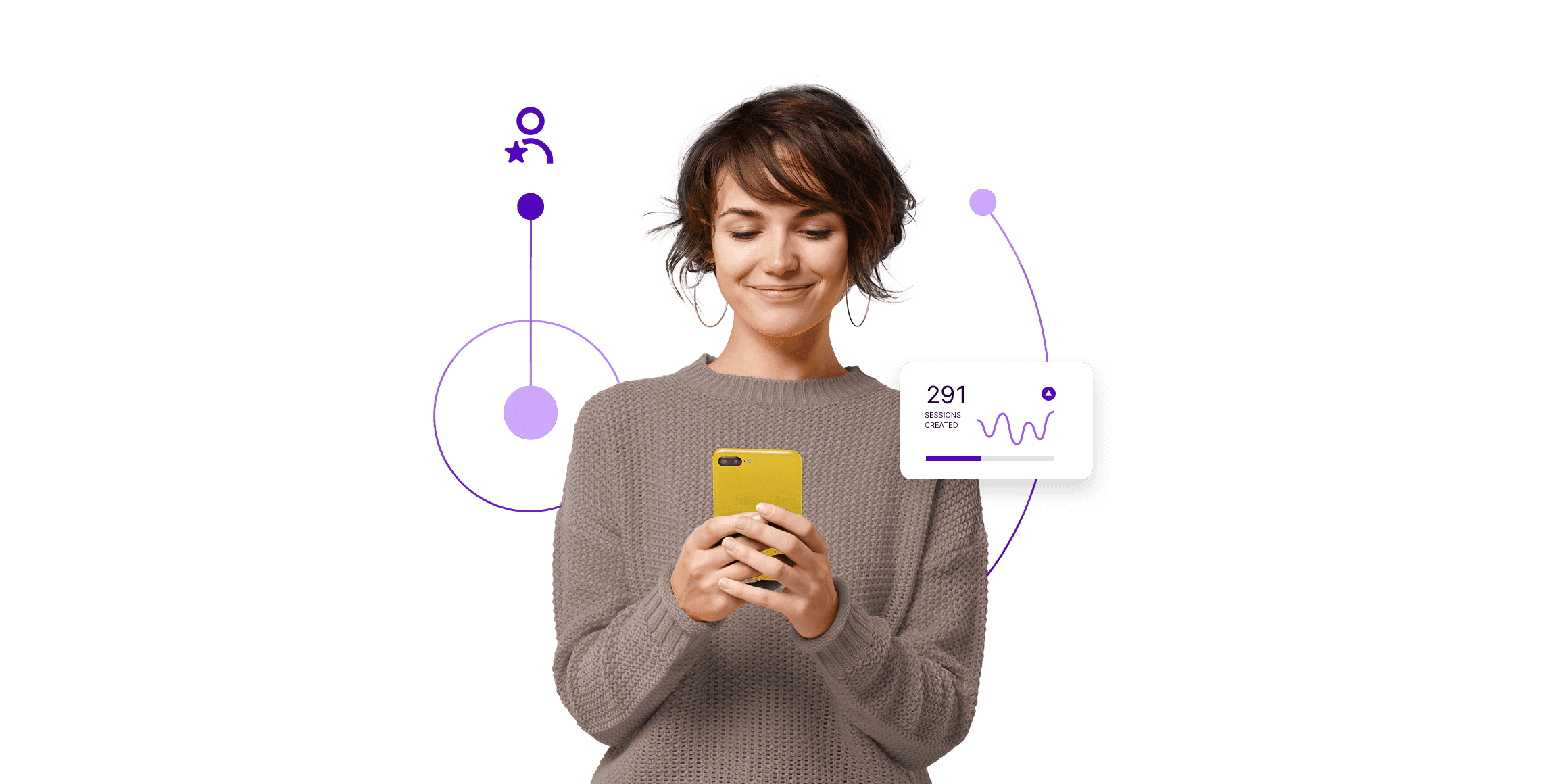 Empower your business to deliver CX excellence.
Talkdesk pairs expertise and best practices generated from hundreds of customer transformations to put your team on track for success. Talkdesk implementation and expert services and certified implementation partners—such as Accenture and BridgepointeCX—enable the people, processes, and technologies for modern customer service.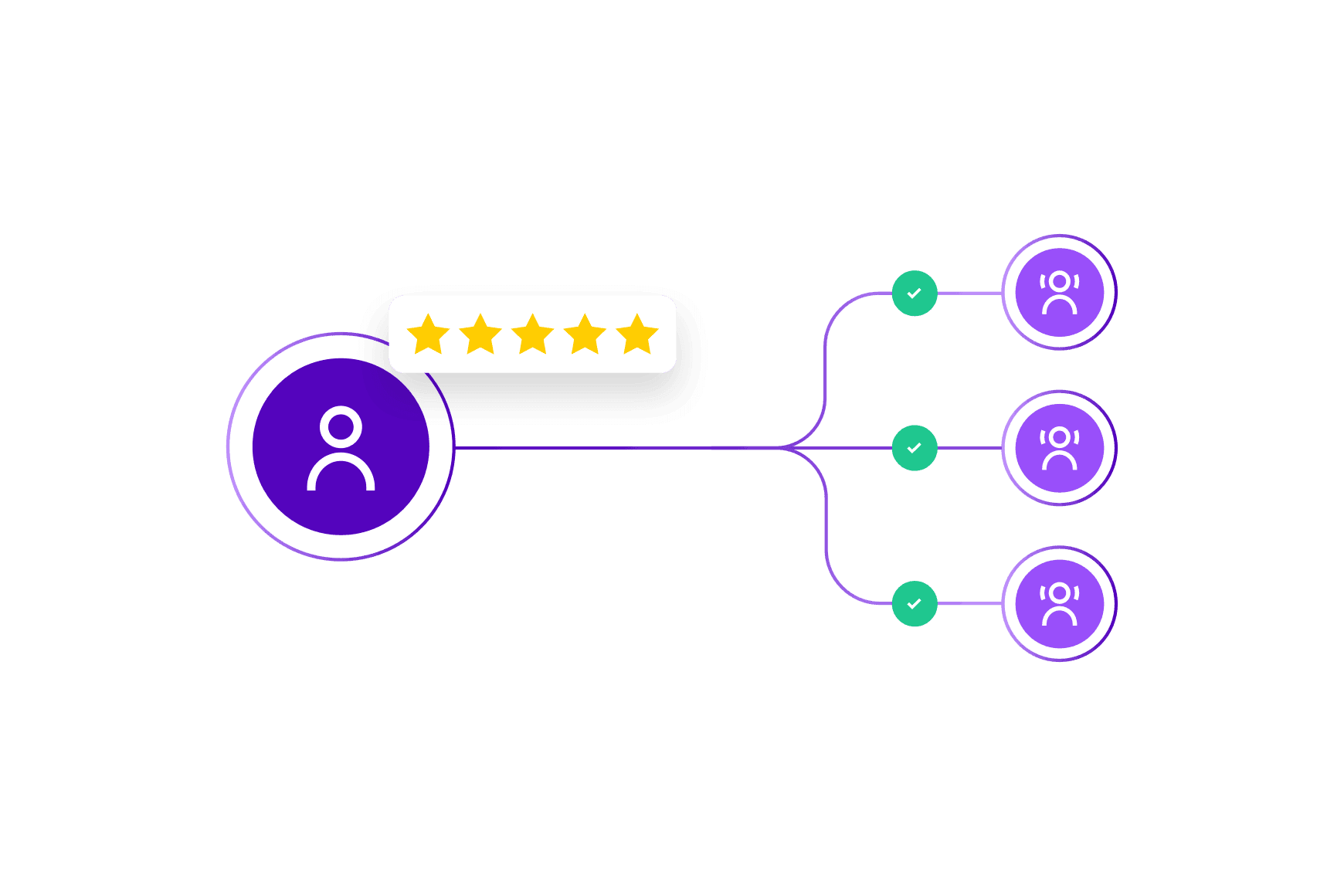 Minimize risks with our fast start implementation methodology.
Prior to contract signature, Talkdesk starts a discovery phase by aligning your requirements and business rules with desired goals and outcomes. From there, Talkdesk designs a custom solution that puts your contact center on track for measurable success.
We're here every step of your journey.
Speed-to-value resources for your modern customer service transformation.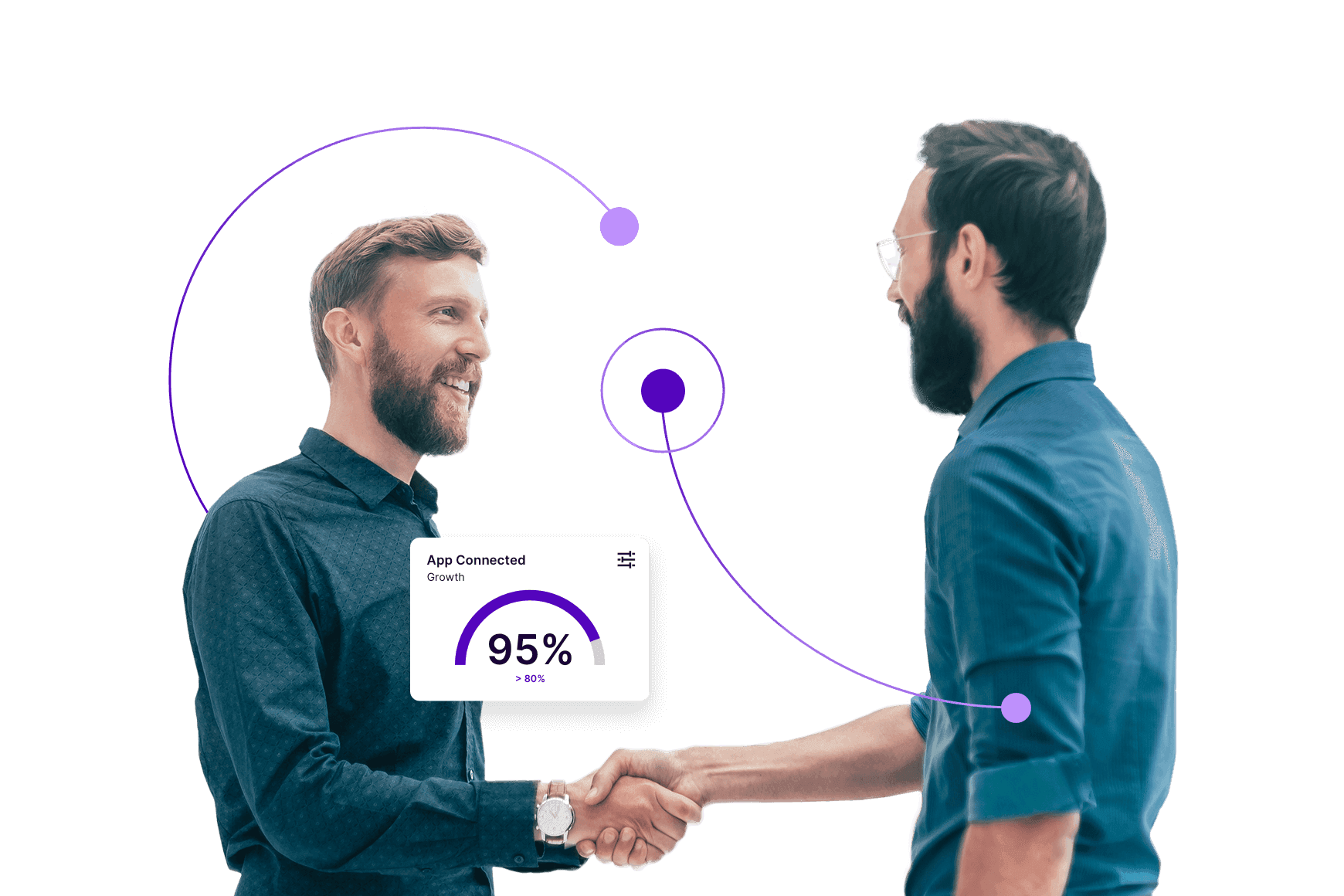 Start your digital transformation with one of our certified partners.
Talkdesk partners with a select group of system integrators with deep experience migrating companies to the cloud as part of their digital transformation strategy. Our partners include Accenture and BridgepointeCX who are ready to create and execute an implementation plan tailored to each company's needs and designed to minimize disruption.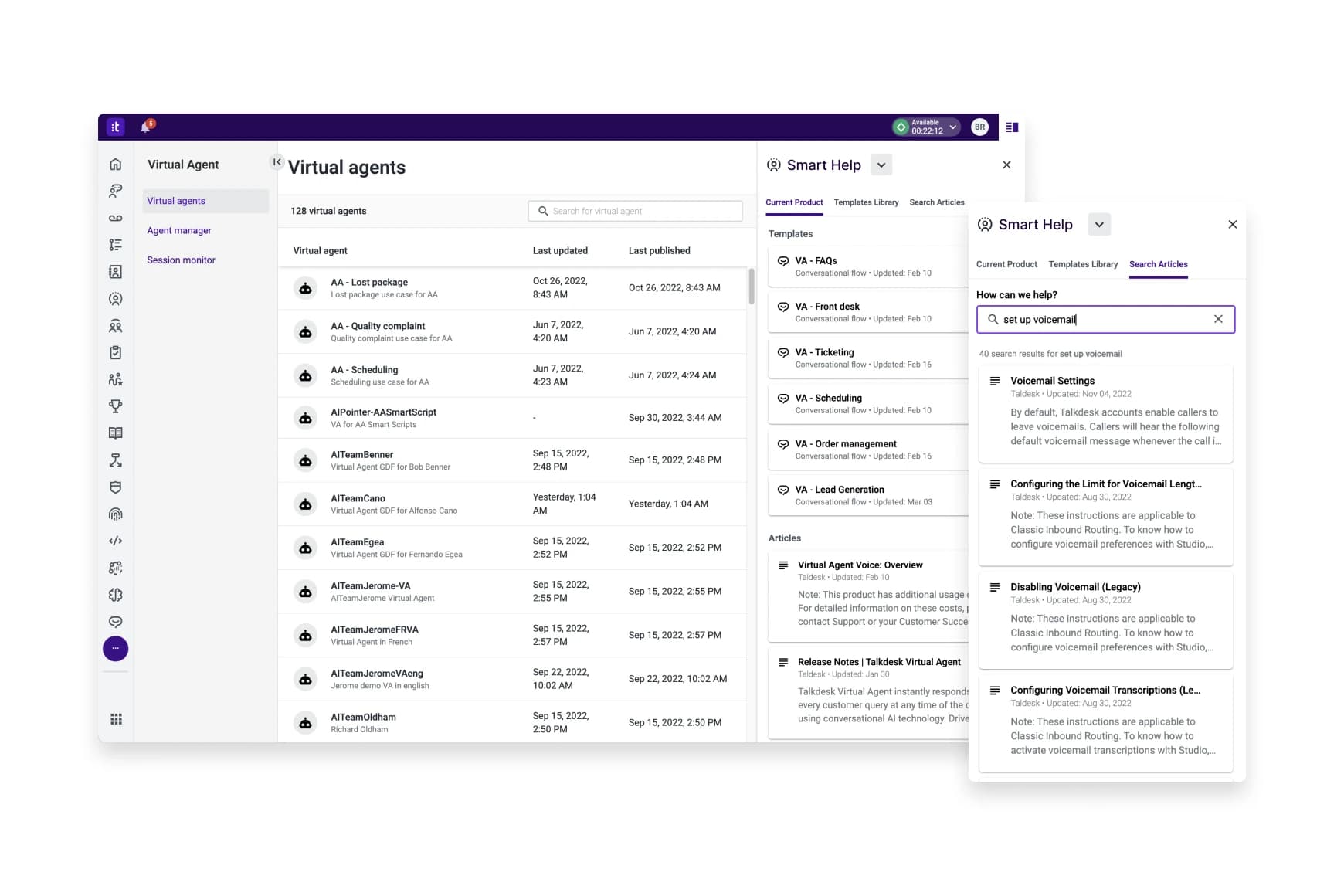 Configure intelligent customer journeys with out-of-the-box templates.
Reduce onboarding and operational costs with smart help, an in-app tool that suggests contextually relevant, self-service resources—such as technical guides from the Talkdesk Knowledge Base™ and configuration templates—all within the Talkdesk Workspace. Empower your contact center administrators to quickly self-configure models, flows, and automations to drive contact center efficiency.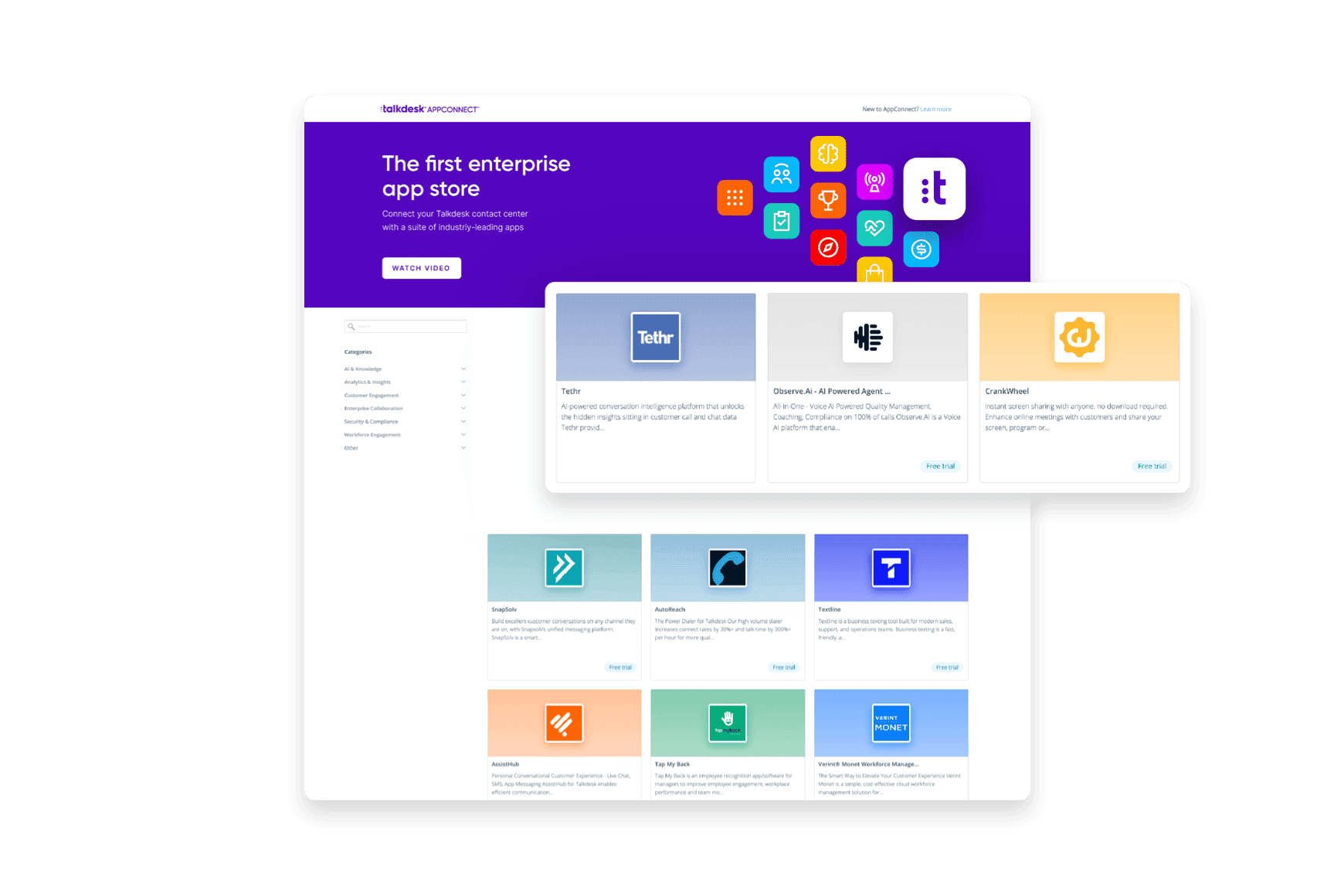 Leverage our extensive partnerships for a solution that best suits you.
Connect Talkdesk with your existing customer experience technology stack with more than 60 out-of-the-box integrations and APIs for callback, reporting, and recording.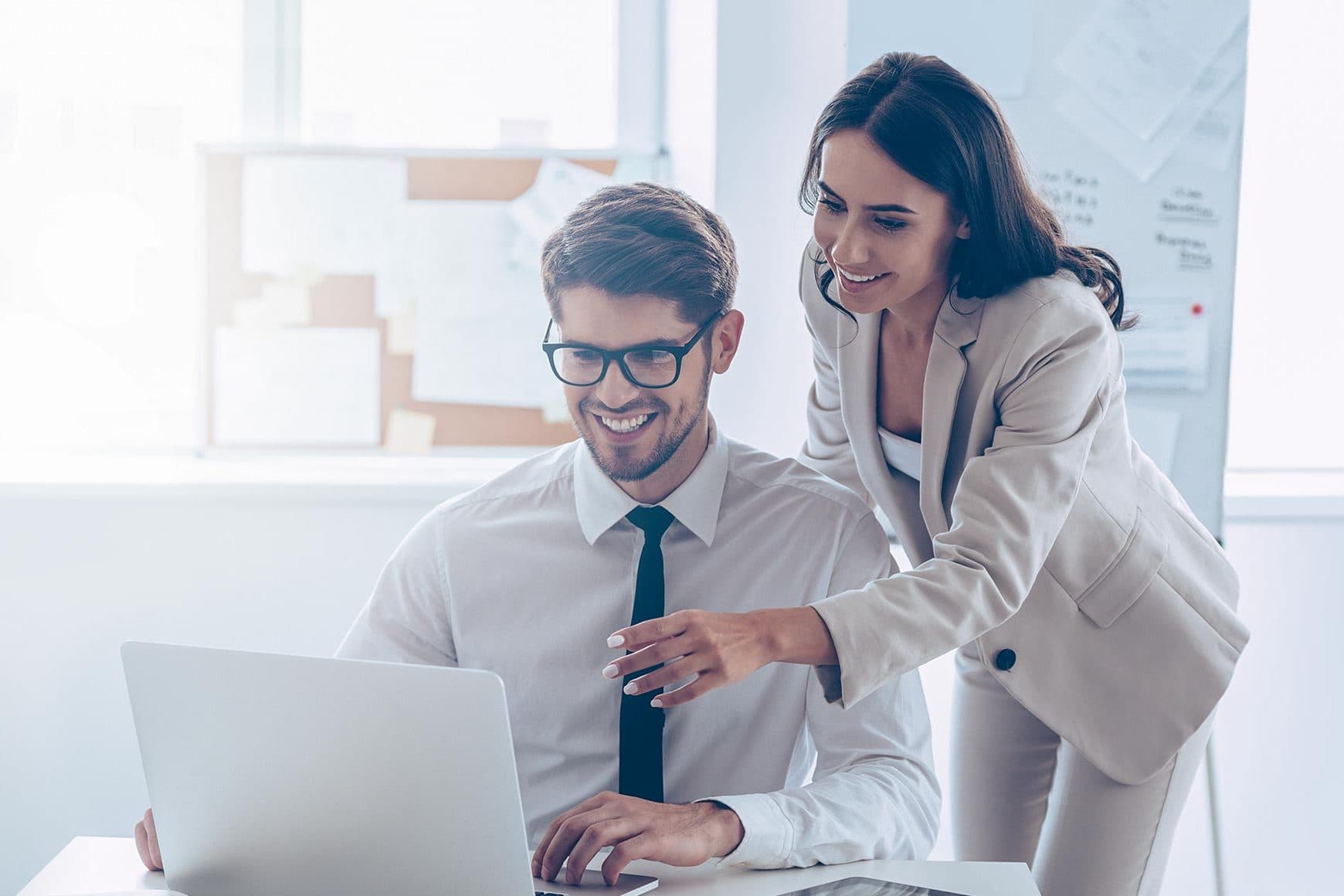 Outsource your contact center administration.
Outsource advanced administrative services, powered by our contact center consulting partners, to act as an extension of your admin team, solve for specific competency gaps, or help you flexibly scale based on market or seasonal demands. These expert administrators help manage and optimize your contact center operations, leading to improved operational efficiency and better customer experiences.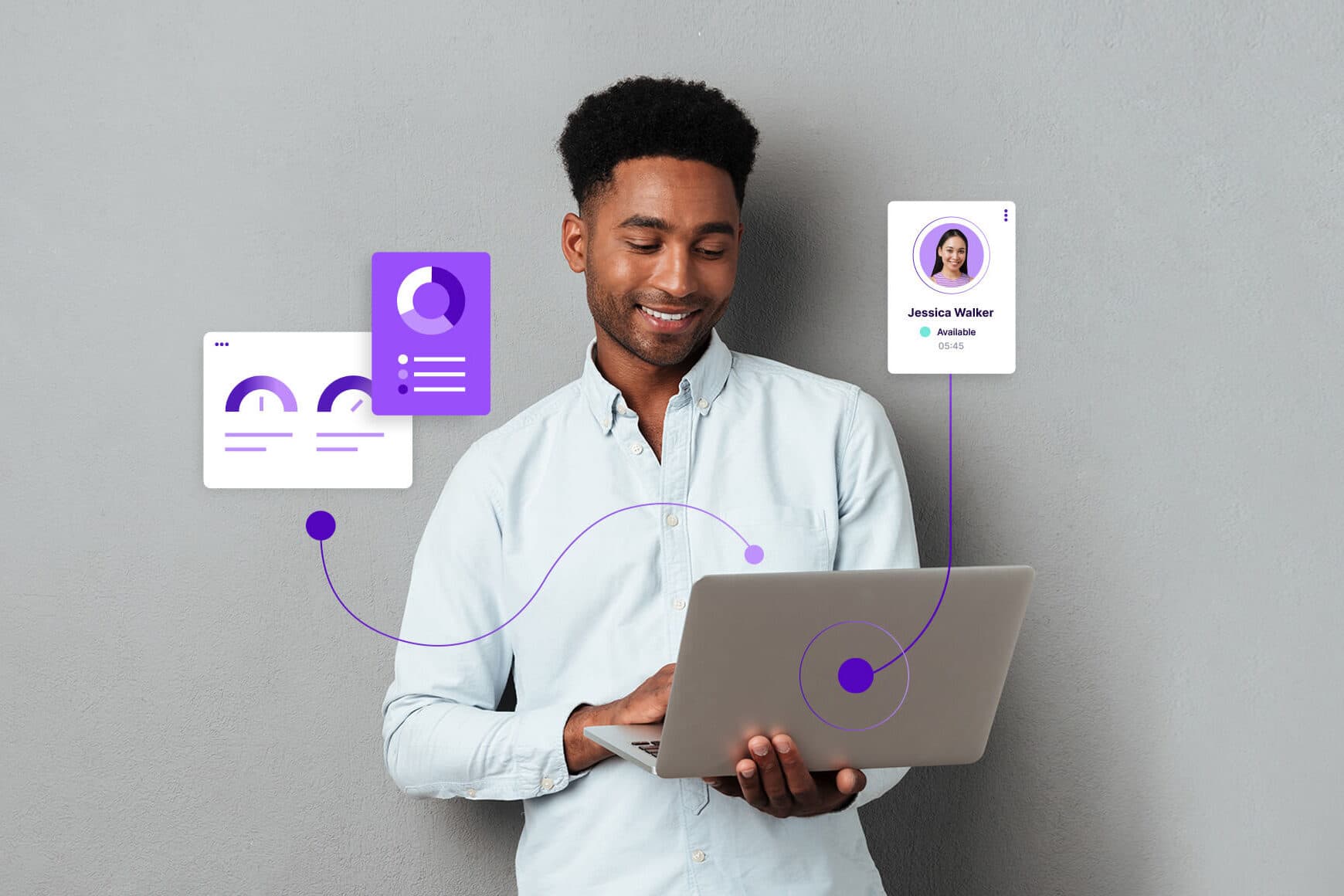 Operate your contact center at full potential.
Optimize your contact center operations with support from Talkdesk technical account managers (TAMs) who will evaluate the overall effectiveness and efficiency of your Talkdesk solution. Ensure you are maximizing your operations to support desired business outcomes and engaging in opportunities to enhance your CX business value.
Please wait while we validate your privacy settings.