PLATFORM | USER EXPERIENCE
Talkdesk Workspace for accelerating customer service.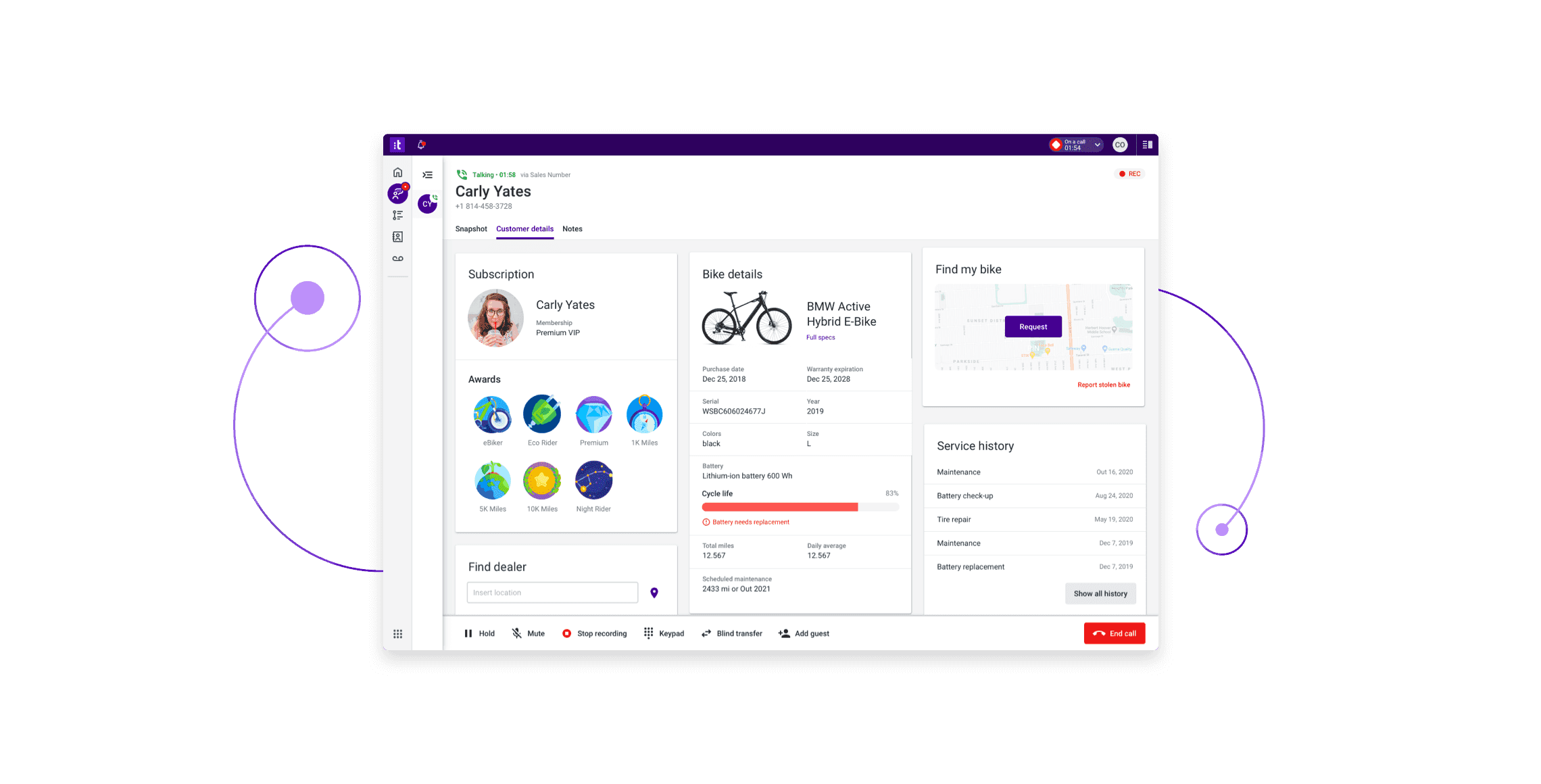 Personalize the interface to make work easy.
Talkdesk Workspace™ unifies all your CX applications and data on a "single pane of glass," and allows you to create the ideal interface for every role in the contact center – agent, supervisor, or administrator. Improving the customer experience starts with improving the employee experience. Personalize the Talkdesk interface to match your company's unique needs and speed time to resolution, build stronger relationships, and create more opportunities.
"Single pane of glass."
Access CX Cloud™ applications, integrations, and AppConnect™ solutions in one window for a unified experience that accelerates resolution time and boosts productivity.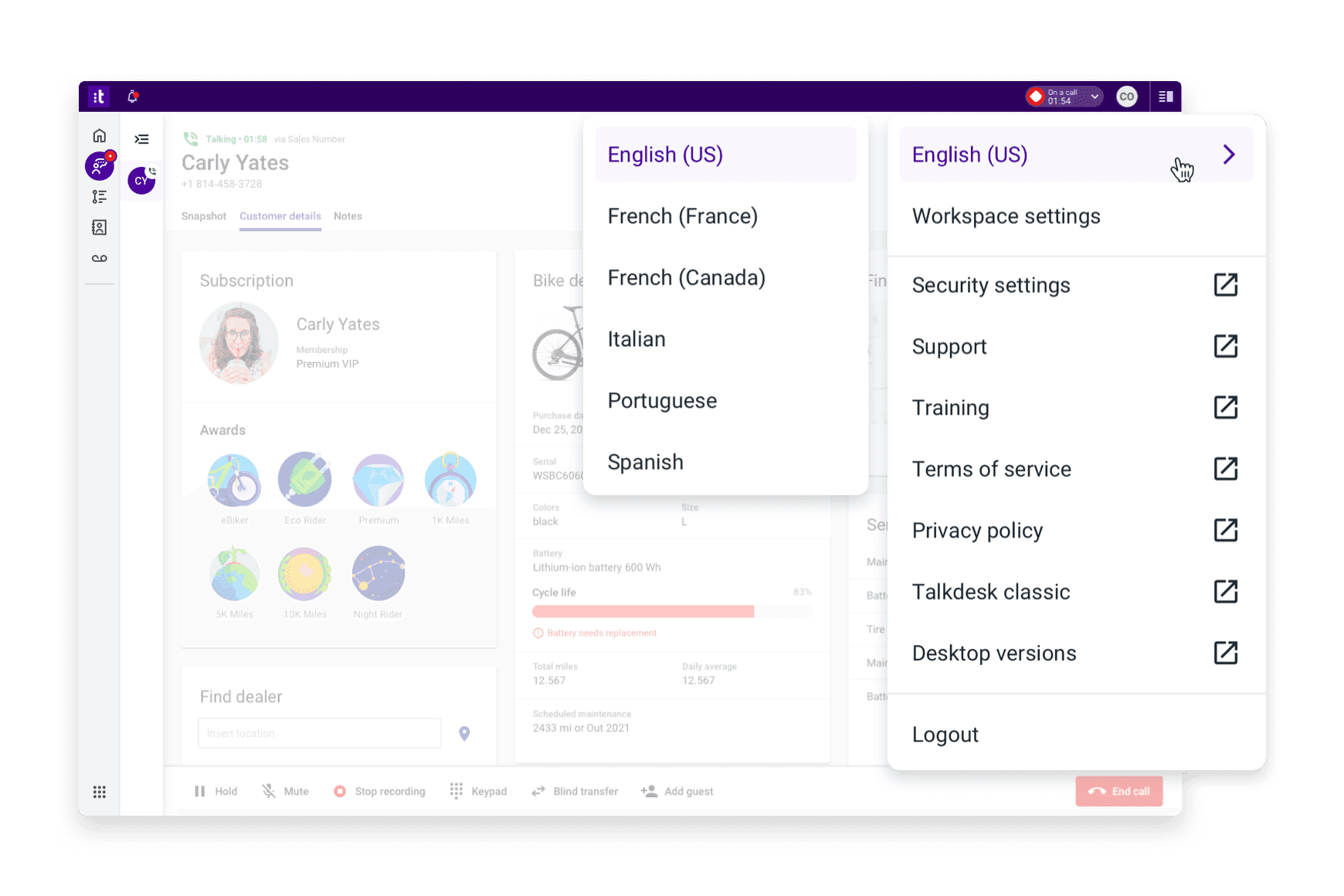 Personalized interfaces.
Organize essential information and actions to minimize complexity, and empower employees with multi-language and accessibility features.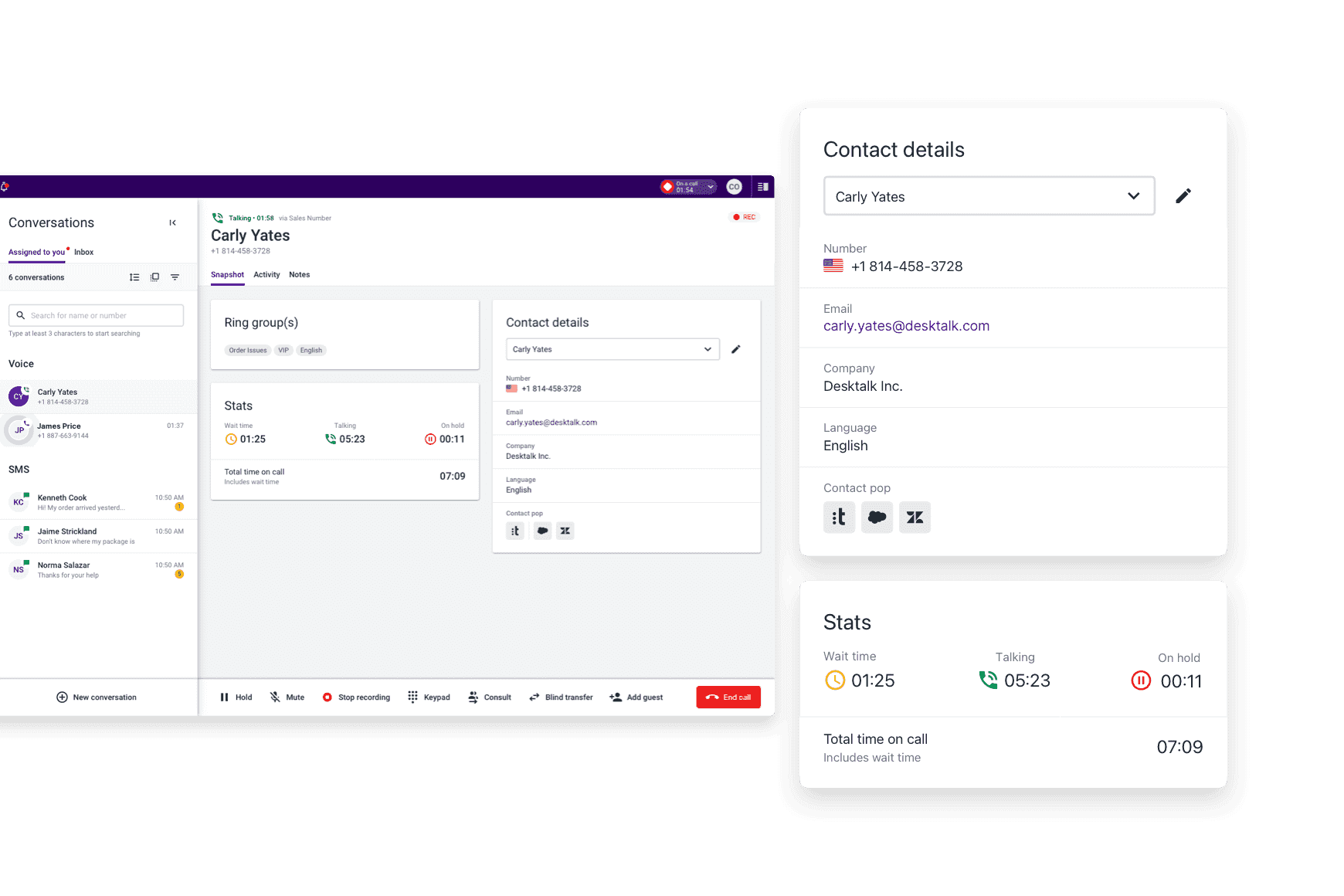 Consistent omnichannel experience.
Reduce learning time and promote adoption with a consistent, familiar experience between channels, applications and integrations.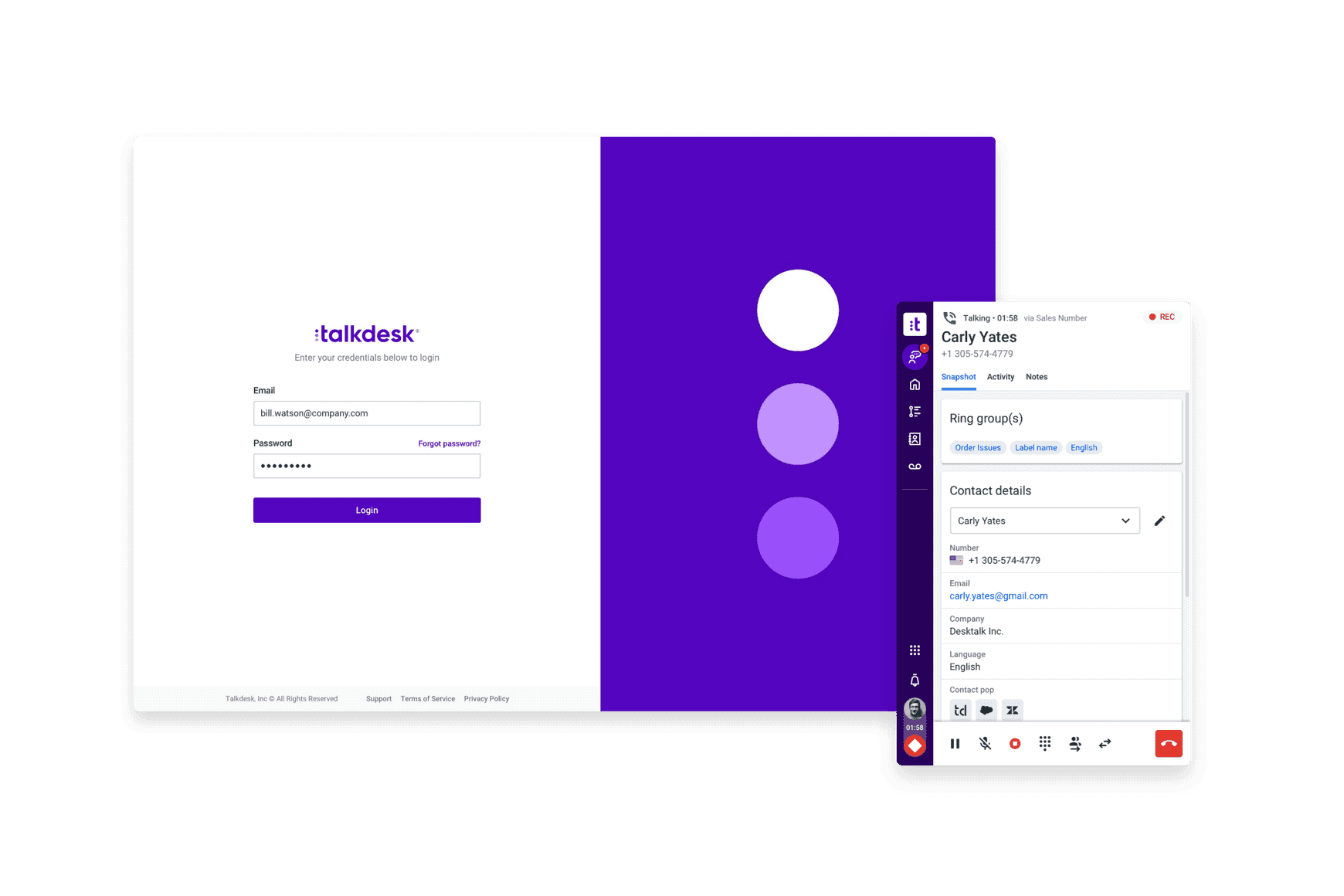 Accessible everywhere, from any device.
Login from a browser or via an easy-to-install desktop client with single sign-on. Extend customer service to on-the-go workers with mobile Workspaces optimized for smartphones and tablets.
Talkdesk Workspace features.
Please wait while we validate your privacy settings.